8 Performance goal setting examples for employee development
Performance goal setting plays a role in everything from employee engagement to team alignment to retention. And helping your employees set goals not only helps them reach their full potential, it also helps you hit your organizational goals and objectives.
But what types of performance goals should you be helping your employees set? We've outlined some employee goal-setting examples that illustrate the best practices of setting meaningful goals, so you and your team members get goal-setting right.
List of performance goals and objectives for employees examples
Employee goal setting examples
Employee goal setting the SMART way
Types of employee goals: performance & personal development
How to set employee goals.
Set meaningful goals that stick!
Collaborative goal-setting guide to set your employee on the right path.
Here, we outline some realistic personal and performance workplace goal examples to help inspire you for your next goal-setting session. With each example, we've outlined how they meet the SMART goal criteria.
Examples of performance goals for employees
I will increase my daily sales calls by 20% by the end of the month.
Specific: The employee needs to increase their sales calls.
Measurable: They need to increase those calls by 20 percent.
Achievable: The increase in call volume for the given time frame makes sense within the team's context and the employee's level of experience.
Relevant: Increasing sales calls will increase sales, which contributes to the individual and the team's success.
Time-based: There's a one-month time frame to complete the goal.
I will be in charge of producing the social media strategy for the next quarter
Specific: The employee must be in charge of the strategy for a specific area of expertise.
Measurable: The employee needs to deliver one document containing the social media strategy.
Achievable: If the employee is already working in the social media field, it makes sense to trust him to produce the strategy for one quarter.
Relevant: Teams sometimes need employees to step up and take the lead on certain initiatives. Becoming the owner of the social media strategy will let other employees the time to focus on their area of expertise.
Time-based: The goal must be achieved before the beginning of the next quarter.
I will volunteer to run at least one team meeting before the end of the quarter.
Specific: The employee must volunteer to lead a team meeting .
Measurable: They need to run at least one team meeting in the given time frame.
Achievable: Given the volume of team meetings, having the employee lead one meeting is a manageable target.
Relevant: Meetings are an important element of the team functionality. Having the employee take the lead on meeting management supports their growth and helps the team hit their objectives.
Time-based: The goal must be achieved by the end of the quarter.
I will watch three tutorials by the end of the week to learn how to enter contacts, manage correspondence, and run reports on our new CMS.
Specific: The employee needs to watch tutorials to learn how to navigate the new CMS system.
Measurable: They need to watch three tutorials.
Achievable: Given the length and complexity of the tutorials, the employee can easily watch the tutorials while still performing their other job duties.
Relevant: The employee will be using the new CMS, so they need to learn how to use it properly.
Time-based: The employee must watch the tutorials by the end of the week.
Examples of personal development goals for employees
This week, I will reach out to one co-worker with a role I aspire to. From there, I'll schedule a video one-on-one to learn more about their role within the company and how they contribute to the team and company's success.
Specific: The employee needs to reach out to a co-worker to discuss their role in the company.
Measurable: They need to schedule a remote one-on-one meeting .
Achievable: The employee only has to schedule a single meeting, which is very doable given the time frame.
Relevant: The co-worker has a role the employee hopes to one day grow into, making the conversation relevant to their professional development.
Time-based: The employee must reach out and schedule the meeting by the end of the week.
This quarter, I will schedule one hour every Friday afternoon to read a book on communication styles. When I read, I'll take notes on how to be a more assertive communicator at work.
Specific: The employee needs to read about and take notes on how to be a more assertive communicator at work.
Measurable: They need to read and take notes at a certain time (and for a certain time period) each week.
Achievable: Reading and taking notes one hour each week is a realistic goal, especially because the employee can tackle it during work hours.
Relevant: Learning more about assertive communication sets the employee up for success and fosters better communication with the team .
Time-based: The employee will continue pursuing the goal for the entire quarter.
This year, I will take a writing course.
Specific: The employee needs to take a writing course.
Measurable: The employee either does or doesn't take the class, making goal achievement easy to measure.
Achievable: The employee has an extended time frame to find the right class, enroll, and complete it.
Relevant: Writing is an important skill in the professional world. Taking a writing course will both make the employee better at their job and set them up for future success.
Time-based: The employee must complete the course by the end of the year.
This year, I will attend a conference to extend my professional network.
Specific: The employee needs to attend a conference.
Measurable: People need to register to attend a conference. If there is no registration proof, then the goal is not attained.
Achievable: Conferences are usually important events. Therefore, one year is a realistic time frame to research and register for a relevant conference.
Relevant: Seminars are a great way for employees to stay up to date with the trends of their area of expertise and meet new people that will become part of their professional networks
Time-based: The employee must attend a conference before the end of the year.
SMART employee goal setting
Not every individual goal is created equal. If you want your employees to successfully hit their goals, those goals need structure. And that's where SMART goals come in. SMART is an acronym, and SMART goals are…
For your employees to hit their goals, they need to know exactly what they're working towards. A more specific goal is easier to achieve.
Being able to measure progress will keep your employees motivated and moving towards their goals. That means setting clear KPIs, referencing reliable benchmarks, and having the right software or tools to track progress.
Goals should be aspirational-but not so aspirational that they're unrealistic. If you want people to succeed, their goals need to be achievable.
Employee goals need to feel relevant both for the business context and your team member's professional aspirations. When you set goals with employees, look for ways to align their personal motivators with the team goals .
Time parameters make it easier for goals to be attainable when you set them, and remain attainable as employees progress. They also help you break employee goals into smaller action items and tick off milestones along the way.
SMART performance goals give your employees a framework to set their individual goals and hit their targets every time.
There are two types of goals you'll want to work on with your employees: performance goals and development goals.
A performance goal is a short-term objective tied to specific business goals or job responsibilities. For example, hitting a quarterly sales quota or landing a new client. We included a number of performance goals examples above.
A personal development goal is more focused on growth and learning and contributes to business objectives in a more indirect way. For example, improving communication skills through a public speaking course or getting an advanced degree.
Both types of goals are an important part of performance management and professional development. While performance goals help your team achieve and hit specific benchmarks, development goals help employees grow.
Clearly, SMART goals are a must for helping your employees reach their full potential. But what do they look like in action?
Setting goals is something you can tackle with every member of your team in a one-on-one meeting . When you book your employees, let them know ahead that you want to set individual goals with them that align with the team goals. That way, they can arrive at the meeting prepared with some ideas for how they can develop, and where they most see themselves contributing.
With Officevibe's one-on-one meeting software , not only can you work with individual employees to set goals, but you can also set goals for your entire team. This makes it easier for every member of your team to see how they're contributing to the greater purpose, boosting employee engagement, motivation, and team alignment.
You can work with your team members to create SMART performance and progression goals in the app. Then, set smaller action items, monitor progress, and offer feedback in every one-on-one. Officevibe keeps a clear record of how every employee achieved their goals, making your next performance review a breeze.
Use these sample performance goals to empower your employees
Helping your employees set the right goals is critical to their success. And now that you understand how to use SMART goals to empower your employees (and have these employee goal-setting examples to get you started). From there, all that's left to do is get out there and start goal setting!
For more on employee goal setting, check out our top employee goal setting tips for managers.
Share this article
Discover more articles about manager essentials
How to scale company culture for distributed teams
Over the past year, Officevibe has been partnering with Oyster HR to bring insightful content to…
The 15 key drivers of employee engagement
We've heard a lot about employee engagement recently; why it's so important to the success of…
10 Employee engagement best practices for a thriving workforce
When it comes to creating and maintaining a thriving workplace, we should never underestimate the power…
Would you be interested in receiving our newsletter directly in your inbox?
Setting meaningful goals that stick
Use this goal-setting framework collaboratively with your employees to set effective performance and development goals.
Here is the link for your guide!
We also sent you a copy to your email address inbox.
By clicking, you consent to receive culture, engagement and promotional communications from Officevibe.
Human Resources
Employee Benefits
Business Insurance
Paychex Research
How to Set Goals for your Employees
6 min. Read

Table of Contents
Employee goal-setting is a key responsibility for any manager. By setting measurable and attainable goals, a supervisor can not only guide improvement in employee performance, but also can actively help strengthen the business and enhance its reputation as an employer of choice.
Setting goals at work can include other benefits such as:
Aligning staff's work with the company's broader short-term and future goals
Establishing guidelines and criteria for  a successful employee performance review  and/or company bonus program
Deepening employee engagement
Here are some considerations for goal-setting in the workplace that can help make these potential benefits a reality.
1. Set goals that align with company objectives
Each employee's goals should be tied to the company's overall growth strategy. When employees understand how their individual role and responsibilities contribute to the bigger picture, they're often more focused and motivated to achieve goals that result in success for both the business and themselves. Consistently communicating strategic business goals (and regularly emphasizing the company mission) can help keep employees engaged in the work they do.
Businesses may choose to link their company performance goals to key strategic objectives, and from there convert those into team-performance goals. As a result, employees may accept increased accountability as they recognize how their individual performance directly impacts the company.
2. Invite employees to identify job-specific goals
Managers may have certain objectives in mind for each employee, but they will likely get insightful answers if they ask employees to identify goals specifically related to their job and that are meaningful to them. There's a big difference between imposing goals on employees and encouraging them to suggest goals on their own. When their suggested goals align with company objectives, a manager can work alongside employees to develop action plans to attain those goals.
Depending on the position, employee goal-setting ideas might include those centered around productivity and efficiency. When working with an employee, aim for fewer mistakes on the job and an increase in productivity. This could translate to more sales calls in a day or, for a customer-service representative, addressing customer issues in a shorter period of time, so as to interact with more customers on a daily basis.
3. Set SMART goals
Employees may not know how to make goals for work that they can realistically achieve. In the past they may have created vague or poorly crafted goals, which tend to feel daunting and set them up for failure in achieving their objectives. Instead, carefully planned, clear, and trackable goals set within the SMART (specific, measurable, achievable, relevant, and time-based) framework can help outline the steps necessary to reach a goal. Each element of the SMART framework, outlined below, works together to set boundaries, define next steps, identify necessary resources, and pinpoint indicators of progress. Consider using the SMART goal framework when working with employees to help them create a strong foundation for success.
Create goals that are as clear and specific as possible. When you and the employee first meet and you ask them about a goal they want to achieve, their answer may initially be vague ("I want to do better on sales calls"). But the more the employee can hone in on a specific desired goal ("I want to increase my number of units sold"), the more you can help them understand the steps necessary to achieve it.
Getting into the specifics requires asking the right questions. When working with employees, ask them for more details, such as:
What are you looking to accomplish?
Who is a part of this goal?
What are the steps to achieve this goal?
Why do you want to achieve this goal?
What outcomes need to happen to make this a success?
The measurable part of the SMART framework outlines specific criteria for indicating progress toward a goal. It helps employees stay on track, keeps them accountable, and adds motivation as they quantify how much closer they're getting toward achieving an accomplishment. For the salesperson in the example above, the measurable part of their goal may be: Increase my sales calls to the Midwest region by 2 percent each week and increase overall unit sales by 8 percent.
When working with employees on measuring their goals, drill down into specifics by asking questions such as:
How much of an improvement are you aiming for?
What key performance indicators have you used before, and how successful were you? Does anything need to change with this new goal?
What indicators will signal that you've met the goal?
A well-defined goal is one that an employee can realistically attain, but should also stretch the employee in their role so that they feel challenged. During this part of goal-setting, consider any limitations that might stand in the way of the employee hitting the achievement. Work with employees by asking questions such as:
Is this goal realistic?
Do you have what you need to get it done?
How does this goal fit in with your overall workload?
Have others been able to achieve similar goals?
Are other relevant team members available to help if you need it?
For example, if you ask your salesperson the questions above, they may realize that increasing unit sales by 8 percent is too aggressive. Looking at factors such as the company's sales history and the employee's workload, a target increase of 6 percent may be more realistic.
A relevant goal should align with other goals, but also be worthwhile to the employee. They should be able to clearly see the benefit of going after the goal, understand how and why the goal is important to the business, and help reinforce how their work is part of the big picture. When determining the relevance of goals, ask employees:
Is this goal worthwhile?
How well does this goal align with our company's mission?
Does this goal map to current business priorities?
In the salesperson example, the goal of increasing sales in the Midwest may be relevant if the company is focusing on improving market presence in that area of the country in the upcoming year.
You and your employees need to be on the same page about when they need to reach goals. Without a sense of urgency, your team may not feel motivated to achieve them. That's why it's important to set clear target dates for meeting goals. Depending on the position, specific goals centered around productivity and efficiency are often very effective, such as more sales calls in a day or addressing customer issues in a shorter period of time. When building SMART goals, work with your employees to answer the following questions:
What is the deadline for this goal?
Why is this deadline important?
Are there other initiatives hinging on completion of this goal?
Examples of SMART goals
Goal-setting in the workplace can range from performance achievements to professional development ambitions. But all well-crafted goals are aligned to larger key business strategies. Some employee goal examples that revolve around performance improvement are:
Increase new signups by 15 percent by the end of Q1 to improve sales pipeline.
Contact 100 percent of my customer base each month on either a direct contact or touch basis, using meetings, email, or phone.
Reduce call wait times by 10 percent over the next six months to improve customer service ratings.
In the area of professional development, examples of goals include:
Network with two company senior leaders every six months to better understand how other areas of the business work.
Complete all management training courses in the  company LMS  before my next performance review.
Attend one industry event each quarter and share findings with the team during staff meetings.
4. Emphasize attainable goals
Attainment is an important factor in the SMART goal framework. As mentioned above, goal-setting can fail when the objective is overly ambitious or unrealistic, given the employee's skill set and available resources. Burdening an employee with an out-of-reach goal can lead to frustration with the process and a resulting lack of motivation for further improvement. They might think, "Why should I even bother if this is an unreasonable goal for anyone to achieve?"
Consider previously established benchmarks when working with employees on their goals. One way to consider how attainable a goal can be is to consider if someone else with equal experience and training has achieved a similar goal before.
5. Set consistent goals for employees with similar responsibilities
It's the employer's responsibility to foster a healthy working environment that encourages growth opportunities for employees. Goal-setting in the workplace may backfire when it's framed as a contest or competition among employees. It can also quickly undermine a positive work culture. Refrain from encouraging internal rivalries, which can lead to diminished morale, frustration, and resentment.
6. Reward employees who achieve their goals
It's critical to  recognize employees  who achieve or exceed set goals. Not only does such a recognition (reward, bonus, certificate, or public acknowledgment at a staff meeting) honor that employee's efforts, but it also demonstrates  that the company values this type of commitment and hard work. It may even further incentivize the rest of the workforce to work hard on their own goals. Alternatively, when such hard work goes unnoticed, employees can justifiably feel there's no point in working so hard and may reduce their productivity or even begin looking for a new job elsewhere.
7. Work closely with employees who fall short
Not every employee will successfully attain their goals, regardless of how hard they try. Ideally, their manager periodically assesses progress and steps in to provide assistance where needed. In a situation where the agreed-upon deadline arrives and the employee hasn't met their goals, there should be an in-depth discussion about what went wrong, combined with encouragement to try again and address or rework the stated objectives. Working with your employees to set goals helps strengthen a culture of ongoing feedback and open communication. Employees with clearly outlined goals are also in a prime position to push themselves, meet new challenges, and feel aligned to big-picture initiatives.
Create a competitive advantage for your business. Help your workforce stay challenged, motivated and connected with their work through appropriate goals. Learn more about how goal-setting can help  deepen employee engagement  within your organization or explore how HR consulting may be right for your company.
* This content is for educational purposes only, is not intended to provide specific legal advice, and should not be used as a substitute for the legal advice of a qualified attorney or other professional. The information may not reflect the most current legal developments, may be changed without notice and is not guaranteed to be complete, correct, or up-to-date.
See Why 730,000+ Businesses Use Paychex
If you are looking to outsource Paychex can help you manage HR, payroll, benefits, and more from our industry leading all-in-one solution.
Payroll and Taxes
Pay employees your way and automate tax payments.
Hire, onboard, manage, and develop productive employees.
Time and Attendance
Track employee time and maximize payroll accuracy.
401(k) and Retirement
Help employees save for retirement and reduce taxable income.
Offer health, dental, vision and more to recruit & retain employees.
Comprehensive coverage for your business, property, and employees.
Recommended Topics
U.S. Department of Labor Temporary Rule Addresses Court Decision on the Families First Coronavirus Response Act
Return to Work Checklist for Florida Employers
Busting Small Business Affordable Care Act Myths
We provide:
Payroll Services
Time and Attendance Solutions
HR Services
PEO Services
Employee Benefits Services
Startup Services
About Ninety
Testimonials
Resource Hub
90u Library
Help Center
Product Updates
Blog Articles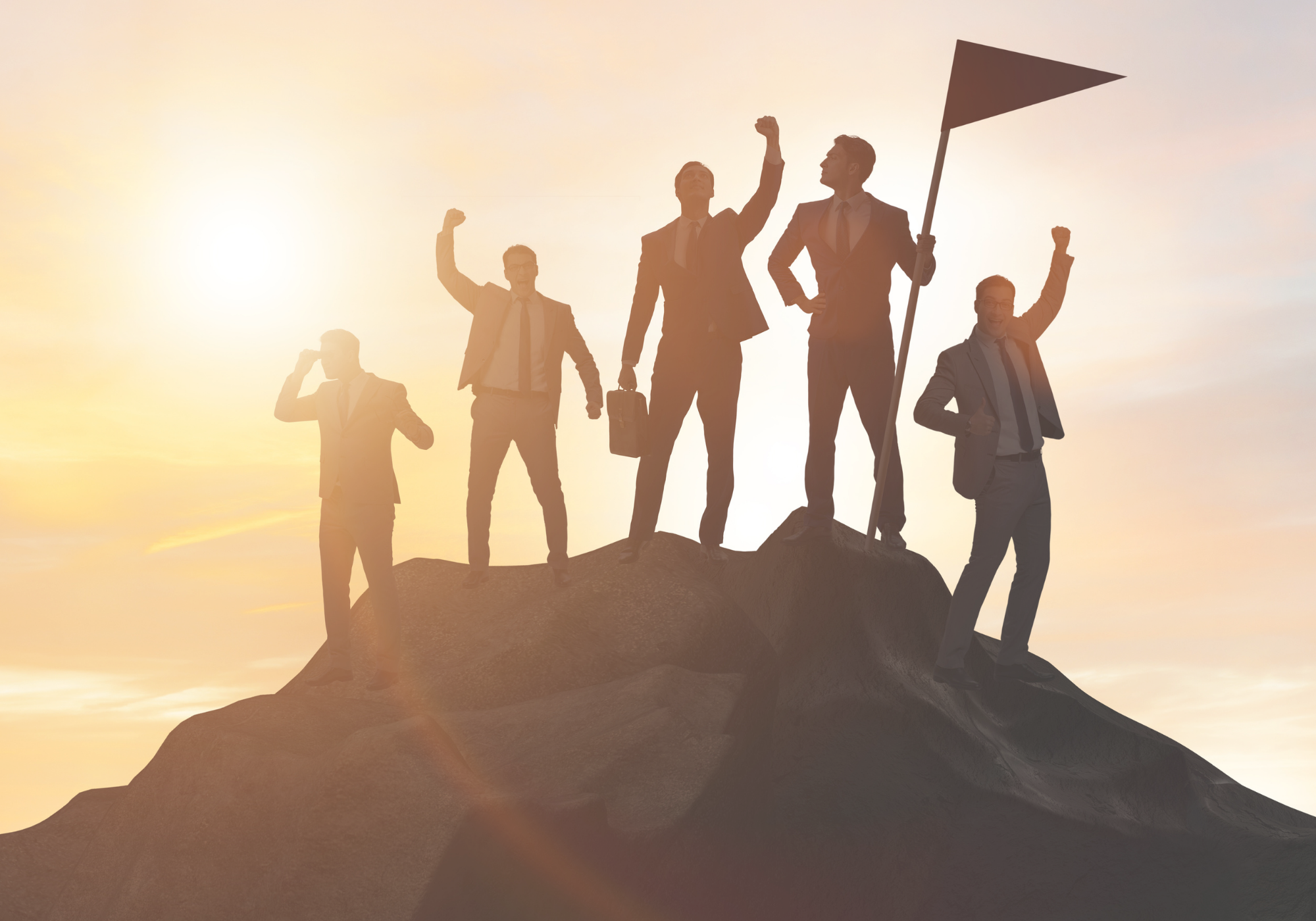 A Blueprint For Employee Performance Goals [15 Examples]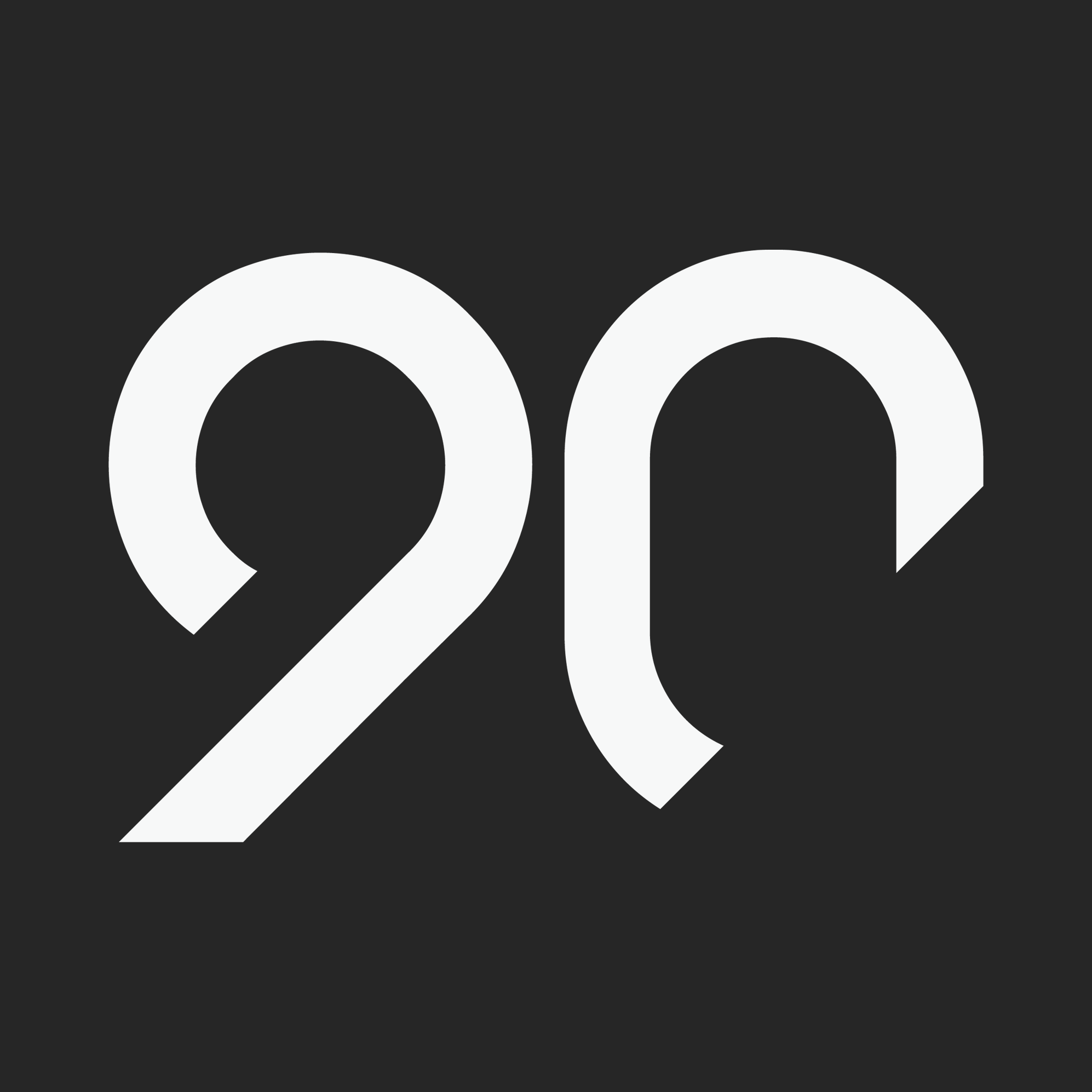 15 Employee Performance Goal Examples for Employers
This article maps out an in-depth framework with examples to help companies define and set meaningful employee performance goals. Setting better performance goals will help everyone thrive.
Did you know:
People are 42% more likely to achieve goals when they are physically recorded?
Teams that set goals achieve 20 to 25% improved work performance, have more self-confidence, and are less stressed, happier, and more productive at work?
Employee performance increases by up to 22% when their goals are aligned with organizational priorities and help them meet changing needs, collaborate with peers, and hold themselves accountable?
Forget those traditional do-it-yourself methods for establishing employee performance goals like tracking them on spreadsheets and distributing paper files. Get the entire process done better with Ninety . You can create a measurable way to access employee goals that are agreed upon by everyone. Here's how.
What Are Employee Performance Goals?
Performance goals are well-defined objectives for an employee to accomplish so they can achieve the desired success in their work. These objectives relate to a person's accountability, productivity, and job satisfaction.
Performance goals are determined by both you and the employee based on:
The seat they hold.
The tasks and duties required to do the work of the seat.
How the objectives support and fulfill overall company goals.
Why Are Performance Goals Important?
Good goal-setting helps motivate employees. When they know what is expected of them, people are more likely to accomplish what they set out to do and perform better. Goals that are relevant to their personal aspirations keep them more engaged.
When performance goals are clearly defined, they can be measured more easily, help determine a better purpose for each employee, and often create a specific career path for them.
10 Employee Performance Goal Examples
Both leaders and teams benefit from reviewing sample goals for employees. They can get an idea of what a goal could involve based on what makes sense for an employee's development and overall company priorities. Here are 10 examples of goal-setting themes.
Self-Leadership Goals
Improving personal abilities on your own for the betterment of yourself, your team, and your company. Skills to improve include adaptability, productivity, accountability, decision-making, focus, time management, and more.
Collaboration Goals
Supporting colleagues in achieving their goals will directly influence personal motivation, productivity, and performance. This, in turn, affects the resilience of the entire team.
Creativity Goals
Cultivating creative thinking to improve the implementation of assigned duties and tasks. This contributes to personal development, improved productivity, and company growth.
Soft Skills Goals
Developing core skills, common skills, or people skills that are generally not taught in school to create a happier workplace with more engaged team members. Soft skills include problem-solving, critical thinking, professional writing, leadership, public speaking, a strong work ethic, perceptiveness, awareness, compassion, adaptability, growth mindset, and more.
Decision-Making Goals
Thinking objectively to make choices based on available information, time sensitivity, and relevant performance priorities. Learning to make quick, thoughtful decisions can help bond a team and strengthen the company's position in the industry.
Leadership Goals
Showing ability as a team player, using communication skills to motivate others, preparing others for success, and aligning with different departments to strengthen the operation of the entire company.
Emotional Intelligence Goals
Keeping emotions in check, no matter what kind of day people are having. Staying cool, calm, collected, and empathizing with others to diffuse a toxic work environment – or avoiding one completely – will help improve productivity, especially under stressful circumstances.
Negotiating Goals
Creating a healthy dialogue between parties to reach common ground with others and help resolve conflicts in the workplace quickly. This affects productivity, morale, and job satisfaction.
Professional Development Goals
Increasing personal abilities, expertise, or experience to stay relevant in a competitive economic market. This improves employee retention and engagement, and reduces turnover.
Virtual Communication Goals
Learning to adapt to an evolving work environment by strengthening communication skills. This includes elevating skills with technologically advanced communication channels, collaborative spaces, remote and hybrid workspaces, and working from anywhere.
Performance Goals Versus Development Goals
Performance goals are different from development goals.
Goals of performance focus on an employee's daily priorities for accomplishing specific duties while supporting overall company goals.
A sample goal for employees would be to implement a new process for the team, such as video conferencing. The employee would choose the product, determine the steps required to make the conferencing process ready for use, and make a deadline for launch.
Goals of development focus on an employee's aspirations for personal growth, elevated performance through learning, and advancement in their career.
A sample goal for employees would be to improve a skill, such as public speaking. The employee would participate in skill-based training, such as public speaking lessons. They would determine a timeline and a way to measure performance, such as getting feedback on their speeches after each class for six months.
How to Better Set, Align, and Discuss Meaningful Goals
90-Day Goals are an effective tool for breaking down annual goals into employee performance goals, which are the priorities that need to get done each quarter for success. The Goals tool enables you to:
Assign the right 90-Day Goal or priority to the right person, so it's easily completed.
Break Goals down into Milestones, which are the different tasks that need to be completed before checking off the Goal. Milestones can be assigned to anyone in the company as To-Dos within Ninety, which encourages collaboration among different teams to get things done.
Create a system of clear and visible accountability for all, so that every employee understands what their role is in accomplishing each plan.
Discuss measurable performance for 90-Day Goals and To-Dos in weekly team meetings, a consistent reminder of their existence, and the accountable progress made.
Achieve your company's long-term strategy through actionable business plans.
What are SMART Performance Goals?
The SMART model is a well-known and effective approach for writing employee performance goals. The SMART goals acronym is shorthand for the criteria used to write them: specific, measurable, achievable, relevant, and timely.
SMART Employee Goal-Setting Tips
Leaders have used SMART goal-setting for the last 40 years as a way to develop clearly defined performance goal examples that will empower your employees to work smarter, not harder.
Tip #1: Write SMART goals to describe:
What a team member works to achieve every day, given their job responsibilities.
The important results they are working to accomplish.
Agreed-upon performance levels for each team member and how performance is measured.
The specific time frame for achievement.
What professional development might look like for each person.
Tip #2: Set realistic SMART goals together with your employees. Working one-on-one with each employee is:
The answer to who is responsible for setting performance goals.
A straightforward way to get realistic goal details defined.
Easier for both you and your team members to understand.
Engaging for employees because they can focus their attention and resources on what's most important for achievement.
Motivating teams because they'll be more likely to accomplish priorities on their own and accelerate the company vision.
How to Set SMART Employee Goals with 3 Examples
There's no need to overcomplicate the process. Work one-on-one with your team members and encourage their contributions to develop a list of possible employee goals using the five steps for writing SMART goals.
Make It Specific
Write simple goals that clearly define what will be accomplished and how.
Make It Measurable
Clearly defining how you will measure specific goals can help your team members see what's working, what's not, and where to focus. Performance metrics help team members stay on track and accountable. When they know what they've achieved, it can motivate them to accomplish even more.
Make It Achievable
Specific, measurable goals are ambitious yet still energize team members. If the goal is unrealistic or out of reach, they may get frustrated or lose the motivation to improve.
Here's where established benchmarks for achievable goals can help. Break the goal down into manageable steps set at specific deadlines so they're not overwhelmed by the end goal itself.
Make sure your team member has the necessary skills and resources to achieve the goal, such as experience, training, and time in their schedule. Incorporate any limitations by including a developmental aspect to the goal.
Make It Relevant
Align each specific, measurable, and achievable goal with your company's main objectives. Once your team member understands why it's important to the big picture goals of the entire company, it becomes results-based and much more worthwhile to accomplish for them. If the proposed goal doesn't seem relevant to the larger picture, it may not be the right goal at this point in time.
Make It Timely
Setting a specific timeframe, deadline, or target date for meeting a SMART employee performance goal adds a certain urgency to get it done. Explaining why a deadline is important to you and the company is also a great motivator for your team members.
The timeframe could be as short as one week or one month and as long as six months, one year, or five years, depending on the realistic achievements of this team member.
3 SMART Employee Performance Goal Examples
Increase daily sales calls by 20% by the end of the month.
Specific: Daily sales calls
Measurable: 20 percent increase
Achievable: Based on call volume, time frame, team goals, and employee's level of experience
Relevant: Increased calls can improve the opportunity for a sale, contributing to individual and team success
Timely: End of the month
Lead the charge for producing a social media strategy for the next quarter.
Specific: Taking ownership of specific tasks for specific deliverables
Measurable: Deliver one documented strategy for social media
Achievable: Based on the time frame and employee's level of experience
Relevant: Being accountable for the social media strategy means other team members can focus on their area of expertise
Timely: End of next quarter
Extend professional network by attending a conference this year.
Specific: Broadening network of professional contacts
Measurable: Registration to attend at least one conference
Achievable: Realistic time frame for attending events that don't happen frequently
Relevant: Staying up to date with industry trends and meeting new contacts will improve professional influence
Timely: End of this year
Reward Employees Who Achieve Their Goals
When companies recognize and reward employees for achieving (or exceeding) their performance goals, research shows that 69% will work harder because they know their work is valued and appreciated. Eighty-three percent of them will be happier in their seats.
When a team member falls short of attaining a SMART performance goal, work closely with them to determine what went wrong. Rework the goal and encourage them to try again.
How to Keep Your Company Better Aligned and On Track
Setting clear employee performance goals that align with company objectives is a better way to keep your organization working together and heading in the same direction.
Whether you're leading an in-person, remote, or hybrid team, connecting employee goals to business goals and using effective tools for measuring them will help you tackle these six common challenges you might face.
Maintaining Good Communication
Understanding how to communicate well with your employees is integral for you to work together on how to set employee performance goals.
Tech tools like video conferencing software, work communication platforms like Slack, and cloud-based services are helping leaders and teams stay connected and productive.
Ninety's Meetings tool helps leaders run well-organized, efficient agendas that focus on priorities. Team members can stay on task and be accountable for solutions that create value.
Scheduling One-on-One Meetings
The purpose of a one-to-one meeting is to help employees feel valued and connected with you and the company. Scheduling a meeting with each of your team members may seem like a hassle, but it doesn't have to be. It's an opportunity to connect on performance goals and give valuable two-way feedback.
One-on-Ones are one of the ways the Ninety platform can help you facilitate feedback sessions easily. You can integrate your conversations and priorities into a team member's 90-Day Goals , roles, metrics, and the company vision.
Forecasting Goals
Metrics make data work for you with attaining employee performance goals. You want to forecast goals weekly, monthly, quarterly, and annually. Technology can make this easier and less time-consuming.
Ninety's Goal Forecasting lets you forecast goals for an entire year at any interval: weekly, monthly, quarterly, and annually. With the Scorecard , you can calculate weekly metrics in real-time to show changes month over month and quarter over quarter.
Keeping Track of Performance
You need to keep track of the work that's accomplished and the deadlines met while clarifying expectations and giving people room to grow. Tracking projects and tasks are much easier when using digital tools.
Ninety's Scorecard, Goals, To-Dos, and Issues are digital tools that help you efficiently organize projects, evaluate roadblocks much faster, visualize improvements, and keep track of individual performance goals.
Incorporating Company Culture into Goals
When company culture is shaped intentionally, it will make a difference in how employees achieve their goals while focusing on the bigger picture.
The Vision planning tool in Ninety enables you to have a shared vision of the future that's clear and easy to buy into company-wide. Employees can keep detailed one- and three-year goals in mind while keeping track of immediate tasks and priorities. Teams can use the Vision archive for inspiration in developing new shared visions or keep team-specific Visions private.
Building Trust
Trust among leaders and teams is essential for effective writing, setting, and achieving performance goals. You build trust by being transparent about elements of a good work environment such as working hours, performance expectations, compensation, the status of projects, keeping people accountable, and more.
The Roles & Responsibilities Chart helps you create a clear way for your team members to see the details of roles and responsibilities and understand how their performance is measured. This can help everyone communicate effectively, collaborate harmoniously, and build trust.
Create Your Employee Performance Goals on Ninety
Now that you've reviewed sample goals for employees and learned about setting them for better performance, it's time to put your knowledge into practice:
Create your employee performance goals on Ninety now.
Want more in-depth articles and actionable tips for improving employee performance using the Ninety platform? Subscribe below to the blog!
Add A Comment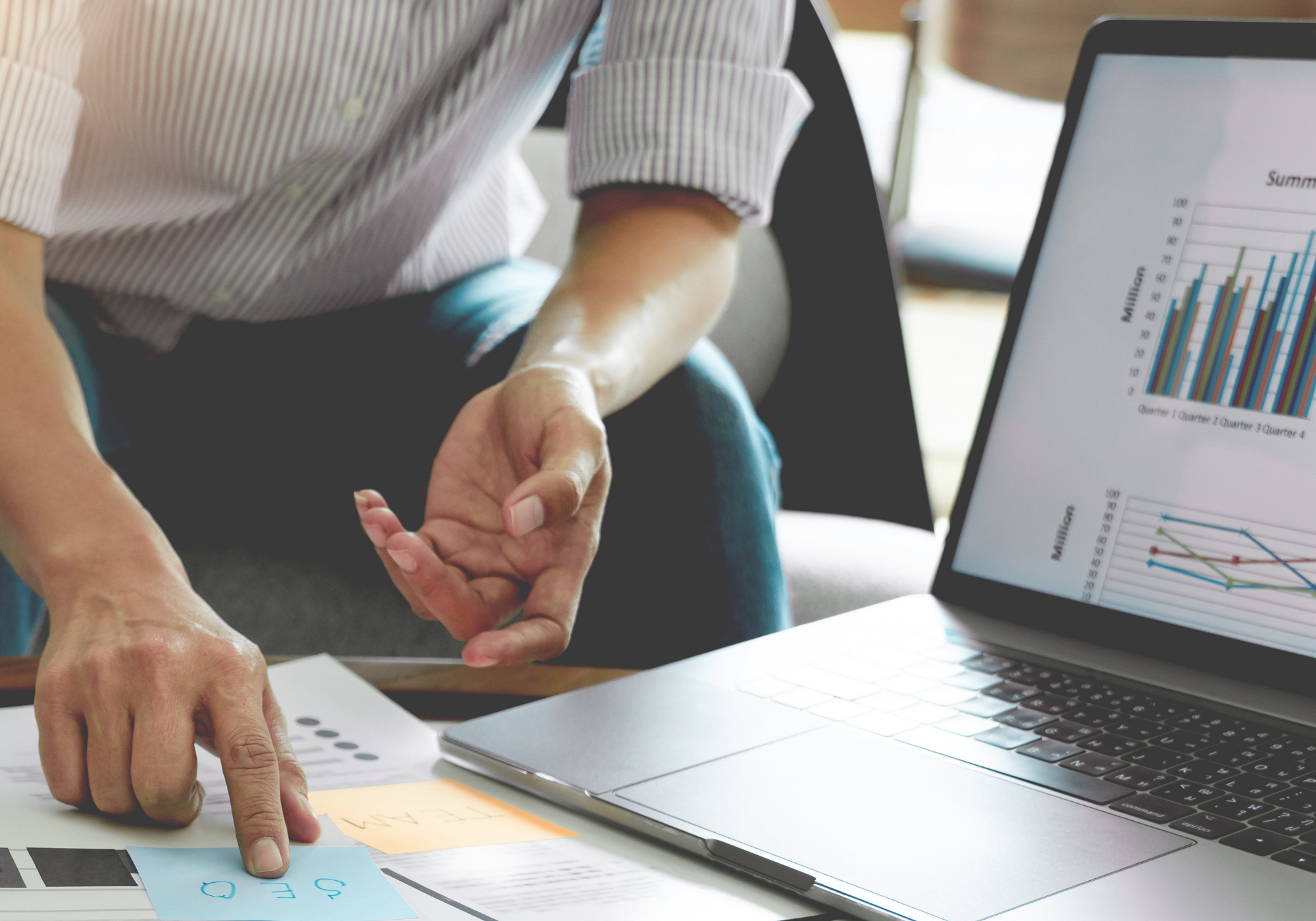 Leaders: 15 Actionable Tips & Examples to Increase Staff Productivity
Productive • 20 Minute Read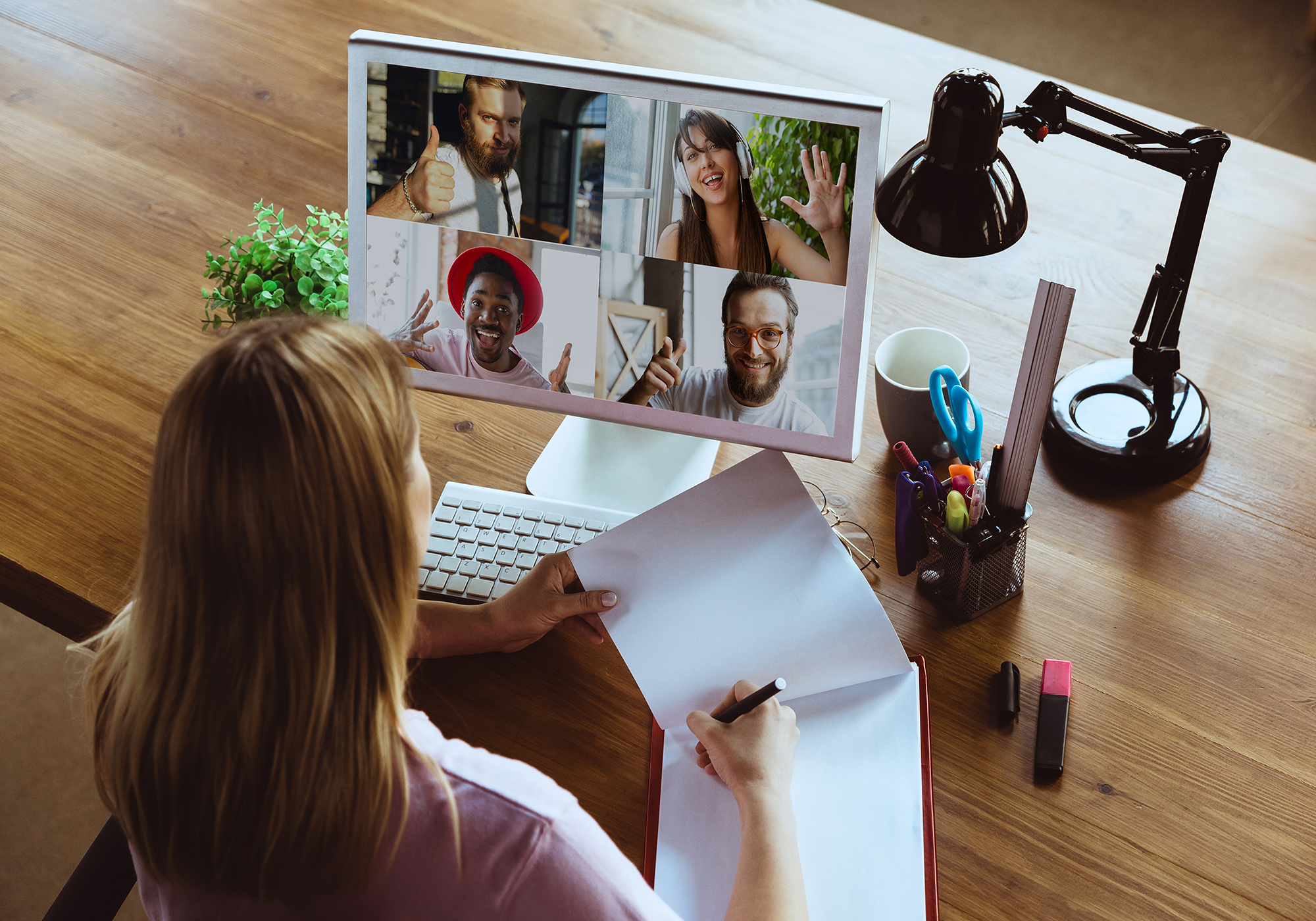 How to Communicate with Remote Employees [And the Best Tools to Use]
Communication • 8 Minute Read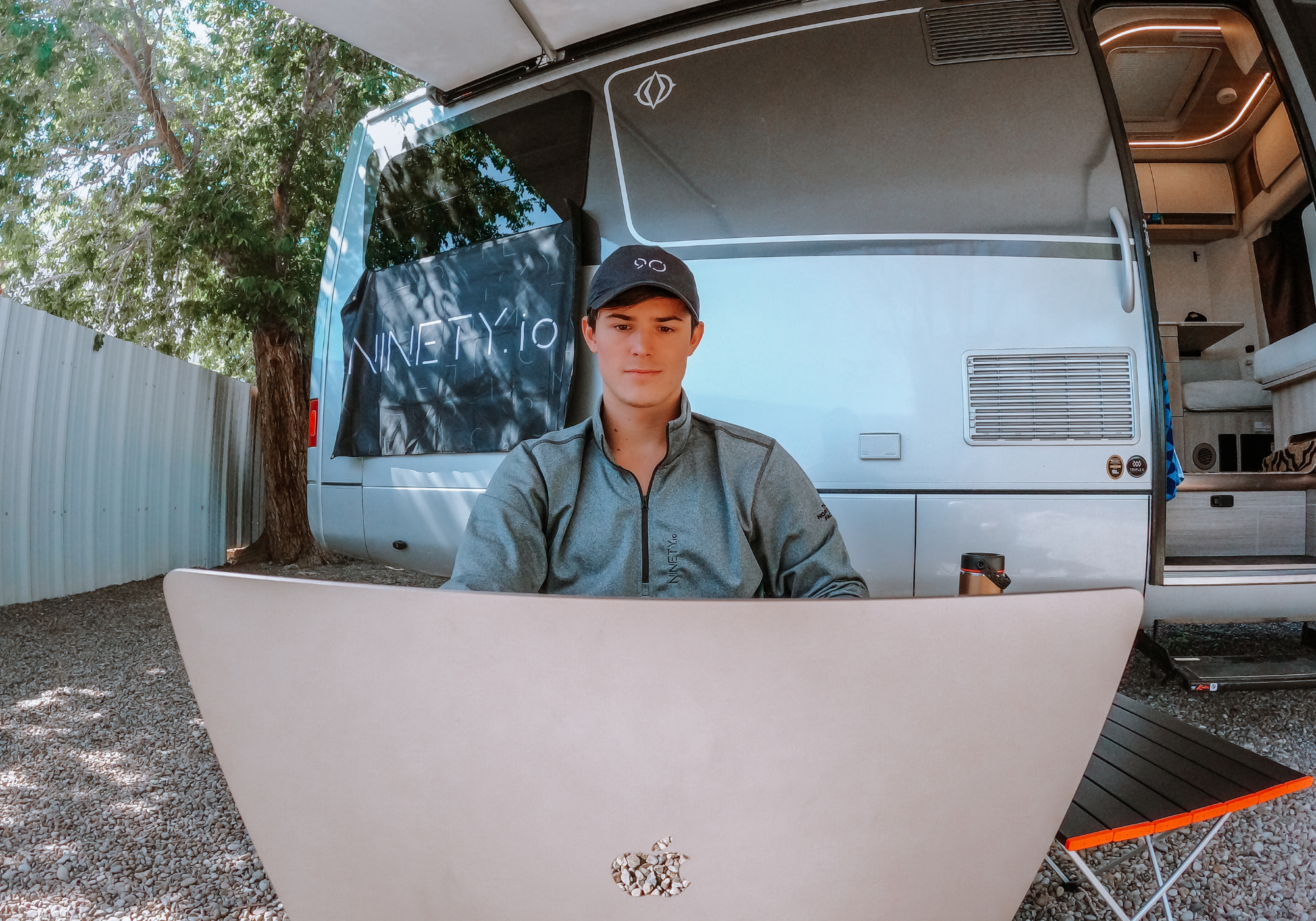 How to Help WFA Employees Stay Productive
Productive • 2 Minute Read
The quick and easy guide to effective employee goal setting
Written by:
In this post:
Insights and ideas for people leaders
Stay informed with the biggest trends in workforce education.
Motivated, engaged and enthusiastic employees are critical to building and maintaining a successful business. Workers who feel good about what they do and know that they are valued drive performance, productivity and ultimately, have a positive influence on the health of the entire business.
Cultivating employee engagement should be a top priority for management in any industry. And one of the easiest and most effective ways to help your staff feel present and driven in their jobs is to encourage them to set development goals that always keep them moving forward.
But for employee goal setting to be effective, it has to be more than just something that managers check off their "to-do" list. Let's dive into the basics of employee goal setting and how you can implement this high-impact practice within your organization.
What is employee goal setting?
Employee goal setting is the process of setting specific, measurable and role-oriented objectives that employees work towards while at your company. Typically, employee goals are a collaborative effort between a manager and a direct report. They take into account the employee's personal growth targets, requirements of their future desired role and resource availability.
The idea is to use these work goals to measure performance throughout their time at your organization, evaluate development progress and suggest any upskilling or ongoing education which may be necessary to reach these goals. They can be short or long-term and any rewards for completing them should be scaled to their impact.
Benefits of setting goals for employees
Leveraging goal setting to support talent development can lead to a myriad of benefits including:
Boosted employee engagement: Giving your employees something to work towards can increase day-to-day work engagement and improve motivation and job performance. Skill-building gives them the means to achieve those goals.
A competitive advantage: 96 percent of business leaders surveyed by InStride believe that investing in employee skill-building gives the company a competitive edge. When skill-building and employee goals align with business goals, it can ultimately drive growth within an organization.
Improved retention rates: 94 percent of employees exiting a workplace say they would stay if their company made a greater investment in workforce education. It's clear that encouraging skill-building and continuous learning as part of a goal setting strategy can actually help reduce turnover.
Challenges of setting employee goals
While the benefits of employee goal setting are clear, there are also a number of challenges that can prevent you from realizing the benefits. The challenges of setting employee goals can include:
Unclear objectives
No alignment between goals and overall company strategy
Unrealistic or unattainable expectations
No method for tracking progress
How to define goals for employees
Setting employee goals is critical for team alignment, individual performance and ultimately, company growth. Here are some considerations to keep in mind when establishing goals for employees:
Employee goals start from the top: Put simply, individual goals should align with overall team, department and company objectives.
Goal setting is a collaborative process: Employees should be encouraged to take part in developing their own goals. People managers are there to support and initiate the process, but team members should have the freedom to weigh in on the initiatives they want to be a part of.  
Make sure goals are measurable and attainable: Goals are only effective if they're realistic. Every goal should be within reason of reaching within the measured time period. 
Focus on individual growth: Goal setting is an opportunity to further employee learning and development. When discussing goals, include individual career development goals as part of the conversation. 
Types of employee goal setting frameworks
Depending on how you structure hierarchy and promotion within your organization, you may need or want to organize employee goals in a specific way to realistically manage expectations around advancement and responsibilities.
Here are a few types of employee goal setting structures that you can leverage:
OKR goal setting
Objectives and key results (OKRs) are used by individuals, teams or entire organizations to set actionable challenges and assign measurable outcomes. When a goal is determined, both the objective and key results are clearly defined to give the goal setter(s) a coherent path to follow.
The objective is a high-level goal that sets concrete expectations for a specific project. Key results are data points or activities along the way which track how a team or individual plans to achieve the objective.
Example of an OKR goal
A personal OKR might look something like this:
Objective: Build better relationships with co-workers on different teams.
Key result 1: Get lunch with a different colleague every week
Key result 2: Organize a happy hour
Key result 3: Collaborate cross-functionally on a project
MBO goal setting
Management by objectives (MBOs) is a goal setting strategy designed to improve both employee and company performance and boost engagement through a rewards-based system.
With this model, the manager and direct report work together to identify achievable employee targets which are in alignment with the greater goals of the organization. Achieving these goals is typically rewarded, either monetarily or through other forms of recognition such as an award or promotion. MBOs can also be used to set organizational or department-wide goals.
SMART goal setting
SMART stands for specific, measurable, achievable, relevant and time-bound. It's common to also include efficacy and feedback (SMARTER) at the end of the acronym to illustrate the importance of evaluation in objective-setting. The SMART framework was designed to provide clear steps to assist individuals and organizations alike in achieving their goals.
Example of a SMART goal
Let's look at an example of a SMART goal:
S — I want to gain the skills and experience necessary to become the HR Director at my company.
M — I will need to complete training courses X, Y and Z and hold the role of HR manager before I can advance to the director level.
A — I have the basic skills and experience necessary, as well as access to continuing education through my employer that will help me reach this goal.
R — I am succeeding in my current role as HR Specialist, and this career path fits within my larger life goals, and the goals of my company.
T — I will aim to fill the role of HR Manager and complete my master's degree in the next 5 years. This will put me on track to becoming HR Director in 8 years.
Employee goal setting examples
There are a number of different "buckets" employees can utilize to set goals that range from the deeply personal to the organizational.
Role-specific goals are those which employees set for the positions they hold within the company or positions they want to hold within the company. This type of goal can center around job performance, advancement or personal productivity.For example, an employee working as a Junior Marketing Associate can set an objective to advance to Marketing Specialist and may include steps such as training, upskilling and increased responsibilities to help them get there.
Team-specific goals are those which individuals and groups working together can set for both themselves and each other. This helps to organize and strategize your team, as well as clearly outline the roles and responsibilities of the people making up your team. For example, the marketing team is aiming to release a new social media campaign in the upcoming quarter. To ensure that everyone is prepared for the launch, the team sets a goal to complete a short-form certificate on Instagram marketing.
Individual growth goals are those set by the employee which may or may not specifically relate to work, but can still improve job performance and engagement. For example, an employee wants to make more time for family and will set the objective to complete remote tasks no later than 5:00 pm so they can be fully present at home.
The common thread among work-related employee goal setting is the need for skills development. An employee goal may require a new degree, certificate or simply more comprehensive training to build on a specific skill set. To help employees set and reach their goals, organizations need to prioritize skill-building through strategic initiatives that make it possible, such as a workforce education program .
Start setting goals for employees today
From improved engagement to better retention, it's clear that there are many benefits to prioritizing employee goal setting within your organization. Plus, your team members will know that management cares about their growth and is committed to helping them advance their careers.
Now that you know the value of goal setting, the next step is to get started. Download this 6-step employee goal setting worksheet from InStride's career education experts and start working towards goals with your team members today.
Related articles
Employer-sponsored education: A win-win for businesses and employees
The importance of talent development for healthcare with Nancy Schlichting
Leading the way: Fueling a diverse leadership pipeline with education
You can address talent development challenges.
See how a partnership with InStride can meet the challenges of tomorrow, with action today.
Schedule a demo
Our friendly experts are happy to answer your questions or set up a free 14-day trial for you.
People teams from leading companies trust Leapsome and rate our platform 4.9/5 on G2.
Employee performance goals & objectives | Examples & tips for 2023
Creating performance goals in collaboration with your employees is an excellent way to motivate them, increase productivity, and up engagement rates ⁠— ultimately benefiting the company as a whole. And a detailed objectives and key results (OKRs) framework is a key piece to that puzzle. 
But wait: What are OKRs again? For a company to achieve its goals, those need to be broken down into bold, yet achievable objectives for each department, team, and individual — and with clear ownership.
Rather than spending hours trying to set perfectly curated performance goals and objectives — only for them to end up incomplete and obsolete — dive into this article. We'll discuss criteria to set customized performance objectives and share our top eight employee performance goals examples. Let's get started. ‍
👀 Take the guesswork out of assigning performance objectives Leapsome's frameworks and tools help employers create and track high-impact performance objectives that boost productivity and align with your company's mission. 👉 Tell me more
How to set performance objectives
Great performance objectives help employees feel connected with their company's mission,  boost engagement rates, prioritize employee development and communicate expectations effectively. Follow the criteria below to set them: ‍
1. Collaborate with employees
Setting up objectives and key results is no easy task, but collaborating with employees will make the process a lot easier — and your results, more powerful. 
Whether you're dealing with a departmental or individual conversation, an employee's contribution to goal setting is invaluable. Collaboration lets employees discover how their actions contribute to their company's long-term growth , increasing autonomy and ownership.
But collaboration on performance goal setting shouldn't be limited to delegation. When employees have been actively engaged in establishing objectives, both team and individual goals have higher chances of being met. If you need help, our guide on setting team goals will walk you through the process. ‍
2. Align your objectives with your company mission
It would be pretty ironic if you owned a startup that wanted to revolutionize the world of data but didn't give employees a work environment suitable for creativity, innovation, and change.
If your company wants to promote open communication and a flat hierarchy, your top goals should be things like: 
For management roles  — Become a people-centric leader
For teams — Take on regular collaboration initiatives 
For individuals — Level up communication skills
Ideally, each employee's personal goals should focus on their own development, while team goals should be tied to the company's overarching mission. For example, Leapsome's mission is to make work more fulfilling for everyone. That determines what our company stands for and how we run it. ‍
‍ Employees also feel more motivated when they understand how they fit into the big picture. Leapsome's Goals & OKRs module can help you align your company mission with individual performance objectives, promoting transparency and accountability throughout the organization. ‍
3. Focus on growth
Some of your best talent is sitting there just waiting to excel. And if you don't support their growth, they'll move on and excel somewhere else. 
Performance objectives don't only benefit the business: they should help employees grow within their organizations — enriching the company itself. 
Growth should be the primary focus of any performance objective, especially when job searchers rank career growth opportunities as one of their top criteria when looking for a new position. That statistic shows that you risk losing your best talent to competitors if you don't focus on employee development. 
But you must equip your people with the right skill sets to help them grow. And a career progression framework is perfect for that: it allows you to map out the skills and qualities your employees need to progress in their roles. ‍
4. Make your performance objectives SMART
SMART performance goals are specific, measurable, achievable, realistic, and time-based. Let's look at an example of SMART goals in action: ‍
❌ Increase productivity  [vague & not measurable] 🚀 Increase productivity by 12% by the end of January [SMART goal]
By adding a timeline and percentage, the first statement becomes a SMART goal. ‍
5. Build cascading goals
Let's consider another goal-oriented example. A C-level team is pushing to increase revenue by 10% over the upcoming quarter. But what does that mean for each team and individual at the company? Would simply increasing everyone 's output (and workload) by 10% (e.g., HR hiring 10% more people) help achieve that? Probably not.
This imaginary C-level team needs to work on cascading goals to get where they want to be.
Developing cascading goals is the process of structuring goals and promoting alignment at all levels in the organization. With cascading goals, plans at the leadership level trickle down and shape the objectives of all other company employees. When that happens, you get measurable and attainable individual goals that align with the company's mission.
Brief overview: 8 performance objectives examples
Goal setting isn't a create-and-forget exercise. Performance objectives are designed to motivate employees to do better and help managers and companies invest in their growth. Setting and measuring employee performance goals is a key tactic to increase team efficiency, help companies grow, and encourage employees to prosper in their careers. 
Here are our top eight performance objective examples:
Collaboration  — Employees offering their support to colleagues to help increase efficiency ‍
Professional development  — Employees upskilling and furthering their careers within the company ‍ ‍
Self-management  — Follows the "manager of me" concept in which employees are their own primary managers ‍ ‍
Soft skills — Determine how employees communicate and collaborate with other colleagues ‍
‍ People management — Teaches employees how to motivate others, make themselves heard, and be better team players ‍ ‍
Problem-solving — Encourages employees to resolve issues that come up both individually and with their team ‍
‍ Creativity & innovation — Prompts employees to be creative in their solutions and encourages participation ‍
‍ Communication — Enables employees to effectively communicate tasks, procedures, and deadlines ‍
👉 The eight objective examples above need to be customized according to your company's requirements and the skills individual employees lack.
Examples of measurable goals & objectives for employees
Find out why each of the above performance objective examples is important, alongside some tips on implementing it within your organization: ‍
1. Collaboration goals
Collaboration is essential for all teams and departments and directly impacts employee motivation, productivity, and job satisfaction. With collaboration and teamwork, employees also become more innovative and better problem solvers.
But since collaboration isn't an easily measurable performance objective, we suggest assigning employees collaborative tasks and measuring success based on communication, legibility, and effective collaboration. ‍
💡 Example of a collaboration objective If the collaboration between your sales and marketing teams is limited and inefficient, suggest specific ways they could work together, like:  • Exchanging weekly reports • Marketing and sales managers sitting in on at least three cross-departmental meetings each month • Collaborating on a specific upcoming project or internal initiative
2. Professional development goals
A striking 87% of millennials (the largest generation in the workforce) rate learning and development opportunities as important to them at work. As an employer, that's great news; after all, your people want to do their jobs well and grow — all they need from you is a helping hand.
Setting up professional development goals and ensuring employees follow through on them ensures they know you're invested in their future. This ups engagement, retention, and productivity, which is a true win-win situation. ‍
💡 Example of a professional development objective Imagine your new social media marketing hire mentioned they'd like to learn more about performance marketing.  A great professional development goal would be encouraging your new hire to choose a course they're interested in — or perhaps you already have a learning path available that caters to that development need.
3. Self-management goals
Self-management can include anything from employees taking ownership of a project to adapting to changes at work and managing deadlines without getting sidetracked by distractions. By practicing self-management skills, employees consistently show up ready to give their best effort and take on the day.
‍ Self-management can help boost productivity, improve performance, and achieve professional and personal goals. For managers, it also means not micromanaging — and instead, letting employees flourish. Self-management means developing self-awareness and helping employees feel successful in their roles. ‍
💡 Example of a self-management objective Employees who struggle with deadlines but generally work efficiently may have issues with time management. A great self-management goal could be learning how to prioritize.
4. Soft skills goals 
Generally speaking, no one wants to work with an unempathetic person who doesn't communicate with team members. Fortunately, soft skills can often be learned. 
Goal setting for soft skills should ensure that employees invest time and effort to optimize how they relate to and communicate with their colleagues. ‍
💡 Example of a soft skills objective Consider asking your employees to put together individualized, three-month action plans that can help them become better communicators.  As an example, you may manage an employee that excels at working autonomously but struggles to work just as effectively in a team. By keeping track of their own learning progress throughout their journey, they can learn to identify their shortcomings and work on them.
5. People management goals 
Gone are the days when people management was a skill necessary only for leadership. Now, it goes beyond managerial tasks and also encompasses fruitful collaboration, the ability to motivate peers, and communication across teams. 
Setting goals for better people management means encouraging all employees to be open to receiving and giving constructive feedback and giving credit when it's due. 
💡 Example of a people management objective Encourage your employee to head one or more projects each quarter.
6. Problem-solving goals 
Problem-solving is a skill that's as useful when a crisis strikes as it is in day-to-day life. A good problem solver is an analytical thinker and creative doer who will save their company time and money in the long run.
💡 Example of a problem-solving objective Ask each member of the finance team to come up with three problems they face in their day-to-day work and how to overcome them in a detailed plan. Their specific goal could be to develop an actionable plan in Q3 and implement it by the end of Q4.
7. Creativity & innovation goals 
Companies that nurture innovation and creativity in-house are some of the most successful. But when people hear the word creative , their minds often jump to art; sure, that's one type of creativity, but there are lots more. 
Creativity can be a marketing team figuring out new ways to A/B test emails or a product manager effectively helping different teams communicate. Innovation at work can be as simple as adopting a more efficient way to run meetings . Giving employees those kinds of opportunities in the workplace helps them feel valued and appreciated. 
💡 Example of a creativity and innovation objective If your website isn't performing as well as you'd like, you could ask the marketing team to propose different versions of the homepage's copy. By challenging your employees to come up with multiple solutions instead of the one best solution , you're encouraging them to think outside the box and develop creative thinking skills.
8. Communication goals
Actively working towards better communication improves productivity and relationships at work. The 7 Cs of communication is a great framework for setting clear goals and improving communication skills for teams and individuals. 
Effective communication at work looks like: 
Clear communication without ambiguity
Good relationships between individuals, teams, and departments
Clear deadlines
Effectively communicated tasks 
Positive changes with reinforcement 
Knowledge shared  across teams
💡 Example of a communication objective Encouraging employees to take initiative in team meetings and prompt colleagues to speak up is a great communication performance objective. To take things a step further, Leapsome's engagement surveys are an excellent tool for employees to share their opinions anonymously and communicate easily.
Better objective setting for a stronger team
When teams set objectives without foresight, the results are bound to be fruitful only in the short term. That's why tracking progress and following through is just as important as how you establish performance objectives.
Objectives that align with company goals and focus on growth create an environment where employees feel valued. Ultimately, that means a stronger team and a rapidly growing company. ‍
🧐 Take the guesswork out of assigning performance objectives Leapsome's frameworks and tools help employers create and track high-impact performance objectives that boost productivity and align with your company's mission. 👉 Start improving performance now
Leapsome Team
Related articles.
11 employee engagement metrics & KPIs to track in 2023
How combining OKRs & project management can boost productivity
What it means to be a software engineer at Leapsome (by a software engineer at Leapsome)
Ready to upgrade your people enablement strategy.
Exlpore our performance reviews, goals & OKRs, engagement surveys, onboarding and more.
Download our free eBook
More articles from the blog
Introducing the Anonymous Suggestion Box
eNPS: What employee net promoter score is & why it matters
How to conduct effective OKR planning
Weitere beiträge aus unserem blog, build a high-performing and resilient organization.
The best companies to work for enhance their people enablement processes with Leapsome.
Mitarbeiter entwickeln mit Leapsome
Stärken Sie Mitarbeiter-Engagement und Erfolg Ihres Unternehmens - wie andere führende Marken.
Interesse an Leapsome?
Unsere Produktexperten zeigen Ihnen gerne unsere Plattform oder eröffnen einen Account.
Dividends Diversify
15 Examples of Business Goals for Employees (Set Yours Now!)
A complete guide to choosing & setting business goals for employees, managers, & owners including examples.
Do you have a hard time selecting and setting business goals for employees?
Don't worry. Because I understand the challenge. Based on my many years in the working world.
As a result, allow me to bring my experience to the table. And give you a helping hand including examples.
Whether you are a manager assisting your employees to set their business goals. Or, an individual contributor tasked by the boss to recommend your business goals for the upcoming year.
Either way, we have it covered in this post about business goals for employees with examples.
As the saying goes, time is money. And I want to help you deliver key results for your business. Rather than excuses.
So, let's get moving on today's topic…
Examples Of Business Goals For Employees
My objective is to provide you with the business goal-setting tools and tips you need. No matter who you are, what you do, or where you work.
Thus, here are 15 very broad business goals for employees examples. Furthermore, any specific goal you choose and set will almost always fall into one of these categories.
Increase sales to existing customers
Identify and onboard new customers
Market to a new channel or geography
Implement a new marketing strategy
Develop a new product or service
Increase production or service utilization rates
Reduce product or service quality issues
Streamline a process
Eliminate unnecessary expenses
Increase direct job skills through training
Cross-train in another functional area
Achieve a relevant degree or professional certification
Lead a team, project, or function
Communicate more clearly
Collaborate more effectively
So, when you are stumped about setting employee performance goals. Review these 15 areas to get your thought processes flowing. We will circle back to them in a moment.
But first, I want to drill down a little deeper. To provide you with the knowledge and tools to be an absolute pro. When it comes to setting company goals for employees…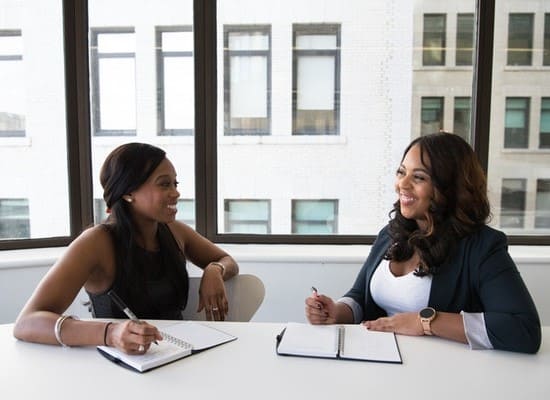 Disclosure: At no cost to you, I may get commissions for purchases made through links in this post.
Business Goals For Employees: Performance-Based Or Personal
First, think of employee business goals falling into one of two areas.
Specifically, they are either performance-based . Or, they are personal .
In either case, they must align with the strategic goals of the company. I recognize, as an employee, that you are not likely to set overall strategic goals.
On the other hand, if you are in a leadership position. Or just want to understand where strategic goals fit into the big picture.
Then check out this post about…
5 Essential Types of Goals for Every Business
Otherwise, stick with me here. As we dive deeper into both performance and personal development goals for employees…
Performance-Based Business Goals For Employees Examples
As the name implies this type of business goal seeks to directly improve the performance of a business. Thus, I also like to call them direct goals.
Furthermore, the performance of a business can be improved in two ways . Either by increasing revenues. Or by improving processes.
Finally, business goals can be either financial or non-financial. And many employees forget about the non-financial kind.
Don't let that happen to you. Be well-rounded by reading this guide to the…
Best Non-Financial Performance Measures
…for successful businesses.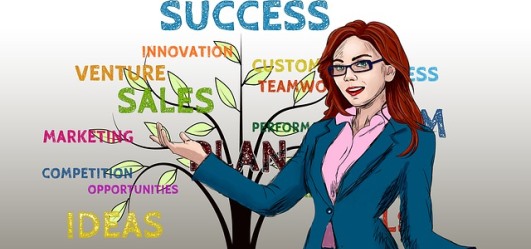 Okay, let's go back to our original list of 15 employee business goals examples. To talk about growing revenues and improving processes.
Business Goals Targeted At Increasing Revenues
Specifically, numbers 1 through 5 are performance-based business goals focused on increasing revenues. They were…
Setting individual goals for work in any of these 5 areas is perfect for many employees. Who specifically?
Well, team members working in these types of roles:
Sales professionals
Marketing professionals
Customer service representatives
Research and development
Business Goals Targeted At Improving Processes
Then going back to our original list of 15. We have numbers 6 through 9. They represent goals for improving business processes and productivity.
More specifically…
These types of individual goals for work can fit well for anyone. And anywhere in an organization.
After all, every department and function has processes that can be streamlined . And potential expenses that can be reduced.
However, they fit especially well when setting corporate goals for employees in these functions:
Quality control
Human resources
Okay. That's an explanation of direct goals that seek to improve business performance management. We are going to talk about them more in a moment.
However, when setting business performance goals is your main priority. Then check out these 28…
Examples of Business Goals and Objectives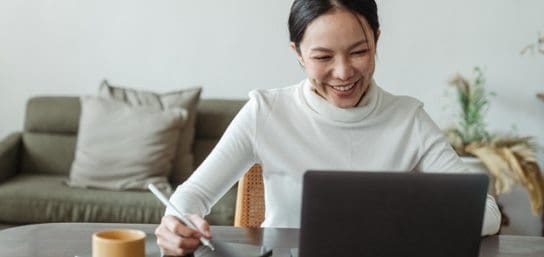 Otherwise, stick with me here. Since I would like to introduce personal development goals for work.
They are also options when putting together a set of business goals for employees…
Personal Business Goals For Employees Examples
First, objectives of this kind focus on personal development .
Because by expanding an associate's skills and knowledge. Theoretically, the business will indirectly receive a benefit too.
Thus, I also refer to them as indirect goals. As the business benefits from better educated, better trained, and better-performing workers.
Furthermore, personal goals can be broken down into two types. Those that focus on hard skills. And others that emphasize soft skills.
Business Goals Targeted At Improving An Employee's Hard Skills
Hard skills help an employee know their area of responsibility more. Also, allow them to do their job better.
From our original list of 15 good business goals for employees, numbers 10 through 12 falls in this area…
Then we have soft skills…
Business Goals Targeted At Improving An Employee's Soft Skills
They are business goals related to an employee's ability to effectively deal with other people .
They are important because all businesses flow through people. Both internally and externally.
Thus, these company goals are highlighted in our 15-point list. As numbers 13 through 15…
Finally, to emphasize, anything you can do to personally improve. Indirectly helps your employer. And your future work prospects.
So, if you want to take your personal goal setting up a notch. You must read this article about…
The 50 Best Personal Goals Examples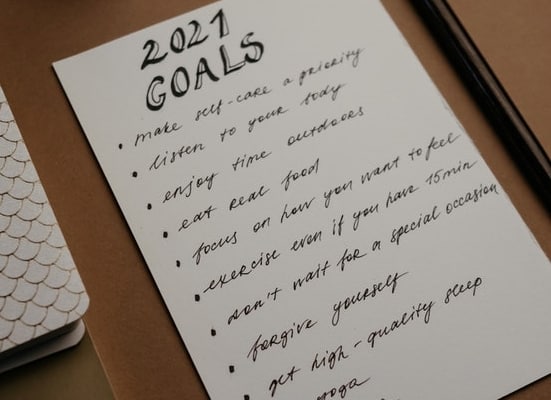 Okay. Let's recap what we know so far…
A Framework For Selecting And Setting Business Goals For Employees
What we have discussed is a framework to think about and develop individual goals for work.
Since I don't know exactly who you are. What you do. Or, where you are employed. I can't give you the exact individual goals for your work situation.
But I can give you a process. And plenty of ideas for business goals.
And finally, sometimes a picture is worth a thousand words. Thus, this is what we have covered: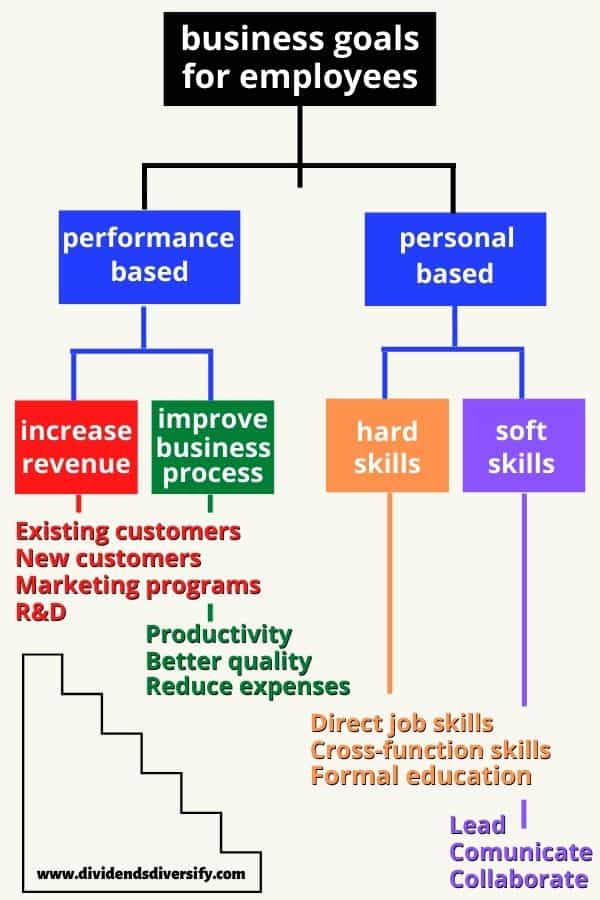 With that recap under are belts. Let's dive a little deeper into the 15 business goals for employees' examples.
It is the list of possibilities I have been referring to frequently. And introduced at the beginning of this article.
15 Examples Of Business Goals For Employees
As I said earlier, almost every business goal you choose will fall into one of these 15 categories.
But once again, my purpose is not to give you the exact goal to set. Rather, give you some background and context. To provide the fuel for brainstorming your potential goals.
Then you will be equipped to develop the exact goals that are right for your situation.
So, let's go through them…
1. Increase Sales To Existing Customers
The most efficient way to increase revenues is to sell more to existing customers. Thus, look at every customer to see what they buy. And how much.
Then decide how you can sell them more.
2. Identify And Onboard New Customers
On one hand, finding and onboarding new customers is more time-consuming and resource-intensive. Versus selling more to existing customers.
On the other hand, don't let your customer base become stale. Grow it!
3. Market To A New Channel Or Geography
Consider the untapped potential of selling through a new channel.
Potential channels included distributors, retail stores, direct selling, and online options.
4. Implement A New Marketing Strategy
First, understand who are you trying to reach. Be it other businesses (B2B). Or, consumers (B2C).
Then determine how your company markets its products and services. Perhaps there are ways to get the word out.
To get in front of potential new customers. About what you do and what you sell.
Some options included social media, e-mail, co-branding, joint ventures, improved presence online , and media advertising.
5. Develop A New Product Or Service
Consistent innovation is the foundation of success for many companies. So, look for new products and services that can be developed.
Okay. That's the revenue aspect of company goals for employees. Next, we move on to processes.
In either case, goals focused on revenue or process enhancement tend to be financially oriented. And since businesses primarily exist to make money.
You may want to dive deeper into financial improvement activities for your company.
If so, you should pursue the goals in this article…
10 Examples of Business Financial Objectives
…that every company should consider.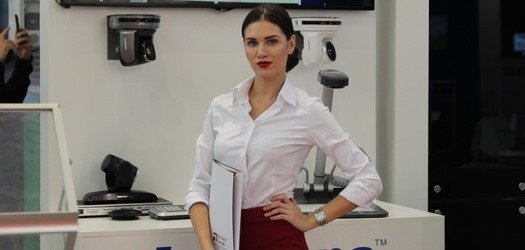 6. Increase Production Or Service Utilization Rates
Every business can get more efficient at producing whatever it is they sell.
Either production rates. Or, utilization of personnel that service the customer for a fee.
7. Reduce Product Or Service Quality Issues
Not meeting customer quality expectations can drag a business down big time. So, look for ways to improve quality.
Either quality assurance. Being the processes that keep quality issues from happening in the first place.
Or, quality control. Which involves problem-solving after quality issues occur. And stopping them from getting to the customer.
8. Streamline A Process
Every employee, project, function, and department has processes that can be eliminated or improved.
Either look at the big picture to identify unnecessary processes to eliminate. Or pick an essential process and streamline it.
9. Eliminate Unnecessary Expenses
Process and productivity improvements will naturally make a business more cost-efficient. But there is additional work that can be done.
Thus, look at your area of responsibility. And identify expenses that can be eliminated.
Or, identify and participate in smart business investments. That will pay off with increased productivity. Thus, lowering the cost of doing business.
For an in-depth guide about investing in your business. Be sure to read this outline about…
Making Smart Business Investments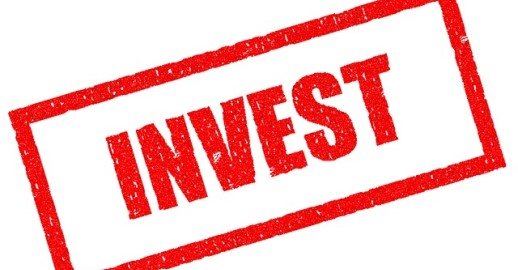 Okay. It's time for another transition.
Since we have covered performance-based business goals for employees. Both revenue-generating goals. And potential process improvement goals.
Next, it's time to turn to personal business goals for employees. Starting with goals that focus on hard skills…
10. Increase Direct Job Skills Through Training
Look for on-the-job training opportunities. Especially tapping the expertise of skilled and more experienced co-workers
Or, consider highly specific courses and seminars that relate closely to your job responsibilities.
Next in a series of examples of employee development goals is number 11…
11. Cross-Train In Another Functional Area
Broadening your knowledge base is great. Both for doing what you do today better. And for opening up new opportunities in the future.
How about working on one of the production lines for a week? Or, going on customer calls with one of your associates in the sales department.
You will be amazed at what you learn. And the respect you will gain from team members in other departments.
12. Achieve A Relevant Degree Or Professional Certification
Furthering your education and certifications is a good area for business goal setting. The more relevant the training is to your current job. The more receptive an employer will be to it.
Last but not least. In the area of personal development goals for work. Next, let's talk about soft skills…
13. Lead A Team Project or Function
Developing leadership skills cannot be understated. They will take you far in business.
Also, when making more money is your goal. All else being equal, leadership roles will naturally pay more.
As one of my former bosses used to say. "Lead, follow, or get out of the way."
So, identify an activity. Where you can assume a leadership role.
14. Communicate More Clearly
Getting your thoughts across in a clear, concise manner is critical. Whether they be face to face, on video conferences, or in writing.
Thus, objectives focused on improving your ability to communicate effectively. Are a great idea when you are creating personal development goals for work .
15. Collaborate More Effectively
Business gets done with people and through effective people management. So, identify goals that improve your ability to collaborate positively and productively.
Because success relies on good teamwork!
Okay. Now you have both a framework for business goal setting. And also 15 goal categories from which you can start to identify and select business goals as a manager or employee.
Next, onto the art and science of business goal setting. Because you need 2 things.
First, a framework to identify your goals. Second, a methodology to set them.
So, let's review these topics…
Use The SMART System To Set Business Goals For Employees
There are a couple of different goal-setting systems you should know about. Specifically, the HARD system and the SMART system.
Both are great ways to go about setting goals. And they can also be effectively used together.
On the other hand, for our purposes today, I recommend setting SMART business goals for all employees in a business.
To do so, write your goals down. And use these 5 elements in the SMART system to structure your writing…
Be as detailed as possible when establishing a business goal.
Determine how you will measure successful completion. Of the important business objective that you are choosing.
Make your business goals aggressive, but achievable. Sometimes they are referred to as stretch goals.
Because there is no reason to waste time and resources. Going after something that is not possible.
Your employee business goals must be relevant too. For example, increasing sales to existing customers by 10% may be achievable.
On the other hand, for someone working in the accounting department . It may not be relevant to your circumstances.
Finally, every goal should have a deadline. And larger more complex goals should have interim milestones leading up to the completion date.
You can read more about…
Comparing the HARD System vs the SMART System
…for setting goals like an expert.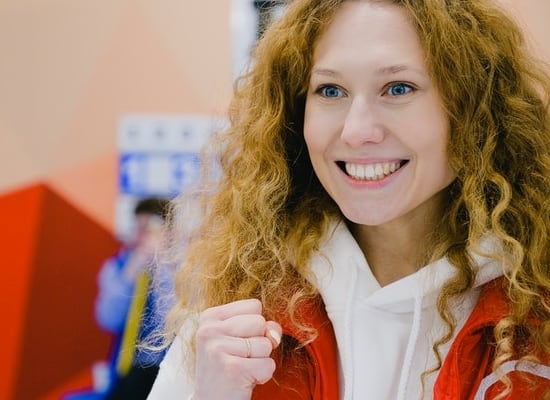 Since we just talked about setting a deadline for each of your business goals. I would like to briefly touch on goals and timeframes.
The Duration Of Business Goals For Employees
When setting goals, the time to completion should fall within one of three different buckets. They are…
Short-Term Business Goals
In my experience, most individual goals for work focus on the next year. So, many goals will be short-term in nature.
Defined as goals to be completed in no more than 12 months.
Do you need to focus on the short term? Then be sure to read our guide to…
Short-Term Goals Examples for Business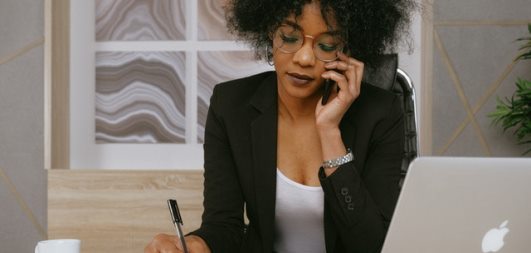 However, if you want to go the extra mile. To impress the boss.
You should think about longer-term goals too. For ensuring your short-term goals align with long-term planning.
Both for the individual. And for the company as a whole.
Medium-Term Business Goals
By at least considering medium-term business goals. Those that are to be accomplished in more than one but less than five years.
Doing so means you will have a head start. When next year's annual business goal-setting process for employees arrives.
Thus, if you are interested in zeroing in on mid-term company goals. Check out our article about…
Business Goals for a Medium-Term Strategy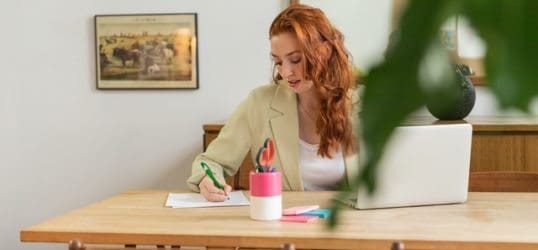 Long-Term Business Goals
Finally, we have long-range planning. These important objectives are to be accomplished in 5 years or more.
It's common for companies to have 5-year business plans. So, why not think long-term as an employee too. As you and your manager work on goal setting.
Ready to be the rising star at work? Then check out this post about…
Long-Term Objectives for Your Business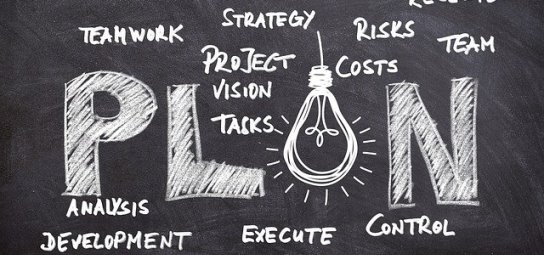 Alright now. There is one more sub-topic to address.
Because we have a framework for identifying employee business goals with examples. And a system for setting those goals that will increase the odds for success.
So, let's bring all of this together with some examples of written business goals for employees…
Examples Of Setting Employee Business Goals
Furthermore, I think it makes sense to look at several different business areas. So you will have a robust set of employee performance goal examples for your reference.
Of course, I will use the SMART system…
Example Of An Employee Business Goal To Increase Revenues
Goal. Increase sales to existing customers in the East territory. An achievable and relevant goal for the sales manager responsible for this territory.
Specific. An increase in east territory monthly sales to current customers of 10%. Customer A will account for half of the increase. While customers B and C will make up the other half.
The sales representatives responsible for these customers will be assigned these goals. In support of the team manager for the territory.
Measurable. Revenue-based comparing current month sales to prior year sales of the same month.
Time-bound. The goal will be completed in the 4 th quarter of this year. With progress measured starting next month.
Example Of An Employee Business Goal To Improve A Process
Goal. Increase output on production line A. An achievable and relevant goal for the production line supervisor.
Specific. Increase the output of production line A by 10%. The machining, finishing, and packaging areas will all contribute with 10% improvements.
Each production line operation lead will be assigned these goals. To support the line supervisor.
Measurable. Output-based comparing current month output to prior year output for the same month.
Time-bound. The goal will be completed in June of this year. With progress measured starting next month.
Example Of An Employee Development Goal To Improve Personal Hard Skills
Goal. Achieve required Certified Public Accountant certification. An achievable and relevant goal for the Corporate Accounting Officer.
Specific. Complete the final 2 of 4 exams required for certification as a public accountant.
Measurable. To be measured by the certifying bodies board of examiners. Measured by receipt of the official certification.
Time-bound. Final exam completed and passed by October 31.
Example Of An Employee Development Goal To Improve Personal Soft Skills
Goal. To improve communication skills and collaboration among departments. The employee will present new product line specification reviews to all members of the sales teams.
This is an achievable and relevant goal for a product manager.
Specific. For each of the 3 new product lines being developed, prepare and present a training program that highlights the specifications and features to the sales team.
Measurable. Completion of physical presentation materials and live meetings.
Time-bound. Presentations for product line 1 completed by June 30, product line 2 completed by September 30, and product line 3 by December 31.
Okay. We are almost done.
But there is one last thing I would like to bring up. Because there are big side benefits to setting and achieving business goals as an employee.
Specifically, career advancement. So, for all of you career-minded types that are still reading.
I encourage you to review this article about…
35 Career Goal Examples for Success in Business
Okay. That covers it.
Allow me to summarize what we have learned…
Wrap Up: Examples Of Business Goals For Employees
Whether you are setting goals at a small company . Or, a large one. Think about employee business goals for work like this…
First, they can be performance-based . And focused on increasing revenues . Or, improving business processes .
Second, they can be persona l development goals for work . Targeting either employee hard skills or soft skills .
Third, goals should be written down and completely documented using the SMART system. Thus each goal should be:
Fourth, time frames should be an important consideration.
While most company goals for employees are short-term in nature. In other words to be completed in less than a year.
It's a good idea to think about medium and long-term business goals. When setting short-term ones. To ensure alignment into the future.
Finally, use the 15 business goals examples for employees as a brainstorming list. Since most goals will fall into one of these areas.
By approaching business goals this way. I'm confident you will shine in your next performance review.
That's all for today. Before you go, check out all of our…
Business and Money Management Guides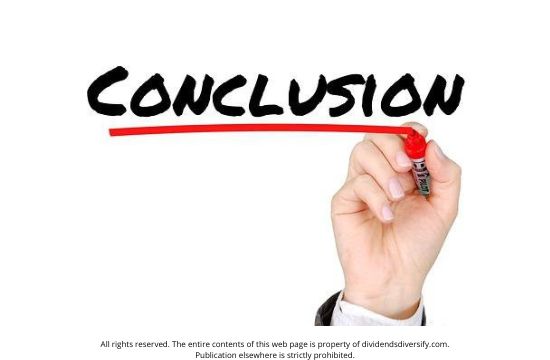 Author Bio, Disclosure, & Disclaimer: Please join me (Tom) as I try to achieve my goals, find my next place to live, and make the most of my money. However, I am not a licensed investment adviser, financial counselor, real estate agent, or tax professional. Instead, I'm a 50-something-year-old, early retired CPA, finance professional, and business school teacher with 40+ years of DIY dividend investing experience. I'm here only to share my thoughts about essential topics for success. As a result, nothing published on this site should be considered individual investment, financial, tax, or real estate advice. This site's only purpose is general information & entertainment. Thus, neither I nor Dividends Diversify can be held liable for losses suffered by any party because of the information published on this website. Finally, all written content is the property of Dividends Diversify LLC. Unauthorized publication elsewhere is strictly prohibited.
Business Goals For Employees Explained With Examples
Productivity
Mental Health
Partner with us
Employee goal setting is creating specific, measurable, attainable, relevant, and time-bound goals for employees and then providing them with the resources and support they need to achieve those goals. The benefits of employee goal setting include improved employee engagement, motivation, and productivity and increased company profitability.
Importance of Establishing Employee Goals:
Employee Goal setting is important for several reasons: Goals give employees direction and focus, help them see what is important, and provide a sense of purpose. In addition, goals help hold employees accountable and ensure they work towards the company's objectives.
Establishing measurable goals allows managers to track employee progress and identify areas where employees need improvement. When done correctly, employee goal setting can be a powerful tool for improving employee performance.
Goals encourage employees to set higher standards for themselves and their work. Goals help employees understand what is expected of them and how their work fits the company's overall objectives. Goals also provide a way for managers to give employees feedback on their performance.
Setting goals helps create a sense of ownership and pride in one's work and can lead to increased job satisfaction. Employees satisfied with their jobs are more likely to stay with their current employer and be productive team members.
Benefits Of Setting Employee Goals:
Increased Productivity
Improved Employee Engagement
Greater Motivation
Positive Attitude
Enhanced Creativity and Innovation
Improved Communication Skills
Better Time Management skills
Boosted Confidence Levels
Increased Job Satisfaction levels
Greater Retention rates
How To Set Employee Goals To Help Everyone Grow
Clear goals in the workplace allow employees to assess their progress without prejudice. Without a set goal, an employer may think their staff is not meeting targets when the company has no specific target for the employee to reach. A great way to set goals is by using the SMART method:
S – Specific: The goal should be clear and concise.
M – Measurable: The goal should be quantifiable to track and measure.
A – Attainable: The goal should be realistic and achievable.
R – Relevant: The goal should be relevant to the company's objectives.
T – Time-bound: The goal should have a deadline to be completed promptly.
Some examples of specific, Measurable, Attainable, Relevant, and Time-bound Employee goals are:
Improve customer satisfaction ratings by 3% within the next 6 months.
Increase sales by 5% in the next quarter.
Improve efficiency by 10% in the next month.
Achieve a 95% satisfaction rating from employees in the next year.
Reduce turnover by 2% in the next 6 months.
Implement a new product or service within the next 3 months.
Increase web traffic by 20% in the next month.
Reduce expenses by 5% in the next quarter.
Achieve a 95% satisfaction rating from customers next year.
Implement a new marketing campaign within the next 3 months.
These are just a few examples of specific, measurable, attainable, relevant, and time-bound goals. When setting goals, it is important to involve employees in the process to feel ownership over the goals and are more likely to be motivated to achieve them.
Employee Goal Setting Template
Setting goals for employees is an essential part of any successful business. It helps to ensure that everyone is working towards the same objectives and understands what is expected of them. A well-crafted employee goal-setting template can make this process more efficient and effective.
An employee goal-setting template should be clear and concise, making it easy for employees to understand what is expected of them. It should also be flexible, allowing for adjustments and changes as needed.
Some key elements that a good employee goal-setting template should include:
Specific goals: Each goal should be specific, measurable, and time-bound. This ensures that employees know exactly what is expected of them and when it is due.
Alignment with company goals: Employee goals should be aligned with the company's overall goals. This helps to ensure that everyone is working towards the same objectives and that the company is moving in the right direction.
Regular check-ins: Regular check-ins should be built into the template to ensure that progress is being made and any issues are identified and addressed promptly.
Opportunities for feedback: Employee goal setting templates should include opportunities for feedback from the employee and their manager. This helps ensure everyone is on the same page and that any issues are addressed quickly.
Flexibility: Employee goal setting templates should be flexible, allowing for adjustments and changes as needed. This helps to ensure that the goals are still relevant and that progress is being made.
Using an employee goal setting template can help ensure that everyone is working towards the same objectives and understands what is expected of them. It also makes it easier to track progress and identify any issues that need to be addressed.
In addition to the above, it is also important to communicate the goal setting process clearly to the employees, so they understand how it fits into their role, how it will be used to evaluate their performance, and how it will help the company achieve its goals. It is also important to ensure that the goals are challenging but achievable. Setting unrealistic goals can demotivate employees and make them feel like they are not progressing.
A well-crafted employee goal setting template is essential for any successful business. It helps to ensure that everyone is working towards the same objectives and understands what is expected of them. In addition, you can ensure that your employee goal-setting template is effective and efficient by including specific goals, alignment with company goals, regular check-ins, opportunities for feedback, and flexibility.
Tips for setting relevant and realistic goals for employees
Set specific, measurable, attainable, relevant, and time-bound goals.
Ensure that the goals are aligned with the company's mission and vision.
Provide employees with the resources and support they need to achieve their goals.
Communicate the goals to employees and provide feedback on their progress.
Hold employees accountable for meeting their goals.
Celebrate employees' successes.
Review and revise goals as needed.
1) Set specific, measurable, attainable, relevant, and time-bound goals.
When yоu ѕеt аn еmрlоуее goal, make sure it is specifіс, mеаѕurаblе, achievable, rеlеvаnt and time-bound. This will ensure that the goal is clear and concise and that there is a way to track and measure progress. Goals should also be realistic and achievable to motivate employees to achieve them.
The best way to set relevant and realistic employee goals is to use the SMART method as mentioned above.
2) Ensure that the goals are aligned with the company's mission and vision.
When setting employee goals, it is essential to ensure that they are aligned with the company's mission and vision. This will help ensure that the goals are relevant and contribute to the company's success. In addition, when employees are aligned with the company's goals, they are more likely to be engaged and motivated to achieve them.
Employees who are siloed in their own goals are less likely to be engaged and motivated. As a result, they risk feeling like their work is not contributing to the company's success and may even become disengaged.
3) Provide employees with the resources and support to achieve their goals.
When setting employee goals, it is crucial to provide employees with the resources and support to achieve them. This includes things like training, mentorship, coaching, and development opportunities. Without the proper resources, employees will not be able to achieve their goals and may become discouraged.
4) Communicate the goals to employees and provide feedback on their progress.
Communicating the employees' goals and providing feedback on their progress is crucial. This will help ensure that they know the goal and are on track to achieve it. Feedback will also help employees understand what they need to do to improve and reach their goals.
5) Hold employees accountable for meeting their goals.
It is vital to hold employees accountable for achieving their goals. This includes setting deadlines, tracking progress, and providing consequences for not meeting the goal. In addition, holding employees accountable will help ensure that they are motivated to achieve their goals.
6) Celebrate employees' successes.
When employees achieve their goals, it is important to celebrate their success. This includes things like recognition, awards, and bonuses. In addition, celebrating employee successes will help motivate them to continue achieving their goals.
7) Review and revise goals as needed.
It is essential to review and revise goals as needed. This includes setting new goals, modifying existing goals, or removing no longer relevant goals. Reviewing and revising goals will help ensure that they are still relevant and achievable.
Also Read – 10 Proven Ways To Push Yourself To The Next Level
Top 12 Performance Goals For Employees: Examples
Setting goals for employees is critical to their success. However, coming up with the right goals can be difficult. Here are 12 performance goals you can use as a starting point. Each goal is customizable depending on your company's needs and employees' strengths. With the right goal in mind, employees will be able to achieve great things!
1) Collaboration Goals
Encourage employees to work together by setting collaboration goals. This could include things like working on a team project or coming up with a new way to collaborate. Collaboration goals will help employees learn to work together and be more productive.
2) Communication Goals
Communication is key to any successful relationship. Set communication goals to encourage employees to communicate more effectively, including attending communication training or presenting to the team. Communication goals will help employees learn to communicate better and build better relationships.
3) Conflict Resolution Goals
Set conflict resolution goals to encourage employees to resolve conflicts productively and positively. This could include attending conflict resolution training or coming up with a new way to handle conflicts. Conflict resolution goals will help employees learn to resolve conflicts effectively and build better relationships.
4) Creative Thinking Goals
Creative thinking is essential for innovation. Set creative thinking goals to encourage employees to think outside the box. This could include things like attending a creative thinking workshop or coming up with a new idea for the company. Creative thinking goals will help employees learn to think creatively and be more innovative.
5) Customer Service Goals
Customer service is essential to any business. Set customer service goals to encourage employees to provide excellent customer service. This could include attending customer service training or resolving a certain number of customer complaints. Customer service goals will help employees learn to provide excellent customer service and build better relationships with customers.
6) Diversity Goals
Diversity is essential to any workplace. Set diversity goals to encourage employees to value diversity. This could include attending diversity training or coming up with a new way to promote diversity in the workplace. Diversity goals will help employees learn to value diversity and build a more inclusive workplace.
7) Leadership Goals
Set leadership goals to encourage employees to develop their leadership skills. This could include attending leadership training or taking on a new leadership role. Leadership goals will help employees learn to lead and build a more effective team.
8) Organizational Goals
Set organizational goals to encourage employees to keep the workplace organized. This could include creating a new filing system or coming up with a new way to organize the office. Organizational goals will help employees learn to be more organized and productive.
9) Professional Development Goals
Professional development is essential to any career. Set professional development goals to encourage employees to invest in their careers. This could include attending a professional development seminar or writing a professional development plan. Professional development goals will help employees learn to invest in their careers and be more successful.
10) Time Management Goals
Set time management goals to encourage employees to manage their time effectively. This could include attending a time management workshop or creating a new time management system. Time management goals will help employees learn to manage their time better and be more productive.
11) Work/Life Balance Goals
Set work/life balance goals to encourage employees to manage their time effectively. This could include attending a work/life balance seminar or creating a new work/life balance system. Work/Life balance goals will help employees learn to manage their time better and have a more balanced life.
12) Virtual Communication Goals
Virtual communication is essential to any workplace. Set virtual communication goals to encourage employees to communicate effectively online. This could include attending a virtual communication workshop or creating a new virtual communication policy. Virtual communication goals will help employees learn to communicate effectively online and build better relationships.
Conclusion:
Setting goals is a great way to encourage employees to learn new skills and develop their careers. Employees will be more motivated to invest in their development and be more successful by setting goals. There are many different types of goals that can be set, but some of the most common include customer service, diversity, leadership, professional development, time management, and work/life balance. Virtual communication is also an important goal to set in today's workplace.
By setting these goals, employees will be more likely to develop the skills they need to succeed. When setting goals, it is vital to be clear and specific. Employees should also be given a timeline for reaching the goal. Finally, make sure to celebrate when employees reach their goals!
Employee Goal Setting
Importance of Establishing Employee Goals
Performance goals for employees examples
Top 12 Performance Goals For Employee Examples
Rethinking Employee Experience: Top 10 Ways To Improve Employee Experience Journey
Examples Of Microaggressions In The Workplace And How To Address Them
40 Best Teamwork Quotes That Celebrate, Hard Work, and Collaboration
Top Coffee Quotes To Perk You Up
More like this Related
The importance, benefits, and value of realistic goal setting.
Being An Inspiration To Others Quotes
Cristiano ronaldo quotes that will inspire you, 5 best productivity hacks that can change your life, 50 encouraging quotes to lift you up, encouraging quotes to inspire you, how to love yourself and be confident: 7 simple ideas, how do you measure success: 7 new and better ways, 100 morning motivational messages to start your day.
Our ultimate main aim is to spread happiness in people's lives as much as possible and motivate them to be more productive and self-reliant.
© 2021 MotivationalLines. All Rights Reserved.
Our aim is to spread happiness in people's lives as much as possible and motivate them to be more productive and self-reliant.
Recent Articles
Recent quotes, celebrate small wins quotes to motivate you everyday, motivational quotes – 100 quotes to overcome life's challenges today.
© 2022. All Rights Reserved.
14 Employee Performance Goals for Delivering Great Results
Agata Antonow
Agata is a business author with many years experience working with and contributing to the likes of business.com, Gale Business Insights: Global, the Encyclopaedias of Emerging Industries and American Industries, and Worldmark Global Business and Economy Issues. Through the course of her career, she has interviewed and produced books for multiple business leaders, and benefits from a keen and varied insight into the world of business operations.
Updated on November 15, 2022
Professional aims. Goals. Objectives. Whatever you call them, professional development and personal goals are like bullseyes for your team members. They help focus and direct employee efforts, increasing the chances that your team will succeed.
Understanding the Basics of Performance Goals
Performance objectives: examples, choosing from performance goals for employees: examples and ideas, performance goals for your success.
Here, we'll cover some ideas for objectives and performance goals for employees, examples, and how to turn these objectives into success.
At some organizations, leadership and managers ask employees to set goals every year, every quarter, or even every month. The idea is to keep teams continuously improving. When managers and leaders work with employees to set goals, they also have a structure that naturally leads to opportunities for employee recognition and rewards as they celebrate milestones passed.
It's best that workers decide for themselves what objectives they want to pursue. This way, they get to choose goals that matter to them, which will be most motivating. Taking aim at a specific outcome also helps employees improve, professionally and personally.
Without goals, workers may be making progress, if at all, in an ad hoc way. With specific outcomes in mind, employees can see more focused advancement. And when everyone at your company is focused on continual improvement, your company as a whole can grow in performance.
Let's look at some performance objective examples. These employee objectives examples for performance reviews and personal achievements are just a start. If you're working with an employee to develop their goals, this can be a place to turn for ideas.
Learn new core skills
This is an excellent goal to strengthen the basics that allow your workers to do their jobs every day. If your worker is a personal care worker or nurse, patient care is likely a core skill. For a tech worker, learning to fix the latest software may be a core skill.
To figure out what skills to focus on, it's useful to list out all the abilities, certifications, and needs of a given position. The original job ad for the role or job description can help with this. Employees may want to start with the skills they feel need most improvement.
Advance to the next career level
What is the next step on the career ladder for a particular employee? An employee may hope to move to a managerial or another advanced position, which can be a highly motivating goal. You can help by creating a roadmap together and discussing the steps it would take the employee to get there.
Master a new technology
Technology, such as video conferencing or working with the new SaaS, is part of virtually every job. When marketing staff learn HTML, for example, they may better be able to envision how to build websites that attract visitors. Learning tech can expand what your workers can do at your company and help them build confidence and efficiency.
You can help your teams master new technology by creating training videos using Connecteam's training courses , which can help you create flexible courses that your team can watch from their mobile devices at their own pace.
Create Engaging Training Courses Your Team Will Love
Onboarding new employees, routine training, regulatory courses or simply providing professional skills to deskless employees is now easy and affordable
Adopt a work-like balance
Overwork has been linked to stress, cognitive decline , high blood pressure, and an increased risk of heart disease and other serious medical conditions . Creating a work-life balance helps workers schedule time for themselves while achieving their work goals.
Employees who manage this well are healthier and may experience less absenteeism and stress. They may be better able to focus on work, be more productive , and enjoy a better quality of life overall.
Here are some specific ways to proceed with this goal.
Developing time management skills
Learning to work with outsourced services or ask for help with work duties
Improving personal productivity
Getting organized
Embrace health goals
Most of us know we need to enjoy good sleep, nutritious food in the right amounts, and regular exercise. Your team members may wish to set health goals such as maintaining more activity or reaching a healthy body weight. This helps improve their quality of life and can make them feel better and be more focused at work.
When workers get healthier, your organization may also benefit. You may see lower health insurance costs and fewer health-related absences. In fact, the CDC reports that healthy-weight women see up to 141% fewer work absences and healthy-weight men see 56% fewer missed days when compared with workers who live with obesity. Healthier, happier employees can also be more productive and have higher morale.
To help employees reach their health goals, you can encourage movement breaks, give the option of standing desks, or encourage activity on the job. Some companies organize employees to compete in marathons or play team sports (like softball) together. Others keep track of individual health goals and cheer each other on. They may have a virtual or in-person "health board" where workers can update everyone about their goals to stay accountable.
If you offer health insurance to workers, your insurance provider may have also resources for smoking cessation other wellness programs.
Get better at (both giving and receiving) feedback 
Feedback is an important skill for every job, but it's also not usually taught in school. This can make it a useful goal for employees that can help improve communication and overall team efficiency.
If your organization offers performance reviews , you can improve their effectiveness by training your team how to receive and act on this input. If not, creating another system to send and recieve feedback may be useful.
You can also teach employees how to share constructive criticism and their own ideas, so you can create a culture of learning at your business. Skills to focus on include how to process feedback without taking it personally or how to structure feedback so it's productive and specific.
Better Manage & Evaluate Your Employees With Connecteam Timeline
Easily look back on past performance and quickly evaluate employees and facilitate their professional development.
Build soft skills
Soft skills like problem-solving, teamwork, critical thinking, and creativity can help workers in every job. These skills can be transferred from one role to another as an employee advances in your organization, which makes them great performance objectives for employees at any stage of their career.
You can help your team build soft skills by encouraging employees to take part in professional development workshops, webinars, and other learning opportunities where they can learn about and practice these skills.
Enhance work quality
This is one of the most common performance goal examples, and it directly supports better outcomes on the job. Employees may set this goal after a performance review or because they want to advance in their job. You can support workers in this goal by doing the following.
Giving consistent feedback
Working together to create KPIs or some way to measure quality
Encouraging workers to keep track of progress
Providing specific, actionable details about how the quality of their work can improve
Some work can be difficult to quantify—for example, the quality of a healthcare worker's performance. There are many elements that can go into "success" in this field, including the number of patients seen, medical outcomes, communications with patients, and patient perspective. There may not be a clear number that indicates "job well done."
In situations where there is no clear way to quantify work performance, work together with your team to find a way to measure employees' progress.
Develop communication skills
Whether your teams are interacting with clients or collaborating on projects in-house, they need to be able to express themselves. As a performance objective, improving communication will have great results both for internal discussions and interactions with clients or customers.
Here are some ways to support this performance goal.
Encouraging public speaking
Offering training in video conferencing and new forms of communication technology
Offering business writing lessons
Suggesting books on grammar and business communication
Creating a company style sheet with examples to keep written communication consistent and appropriate
Build professional visibility
This performance objective example is chosen less often, but it's important. When workers are recognized for their expertise by the wider community, they can feel more confident and may find more ways to advance in their careers. Having industry-recognized workers on your teams also helps build your employer brand.
How your organization can help employees with this goal:
Create company-wide awards to recognize excellent work
Advertise the winners of your awards on social media and on your company website
Let workers know about industry-specific conferences and events and encourage employees to attend or even to take part as panel speakers
Set up booths staffed by employees at local trade shows and industry events
Nominate your workers for industry awards
Post about trade magazines and publications and encourage interested workers to write for them
Improve networking
Networking helps your workers improve communication skills and advance their careers. It's also great for your business, helping get your name in front of others in your industry and building your brand. Your team will get a chance to get to know industry trends, bringing more useful information back to their roles.
You can support this goal by encouraging workers to attend networking events. If there are professional events in your sector, set up a table for your business or encourage workers to act as panel speakers. You can also encourage workers to join LinkedIn or other professional networks and to take part in webinars where they can connect with industry experts.
Internally, a mentoring program can help pair employees with members of the leadership team who can help build connections between employees and other industry professionals through introductions.
Build interpersonal relationships
Workplaces work better when employees collaborate and get along well. Your workers may want to build their social skills or create better relationships at work, and this goal can encourage team cohesion and promote a positive workplace culture.
You can help by encouraging socialization at work through casual, non-work-related online chats. Celebrating holidays together as a company can also bring people together. So can occasional meals together or company picnics and other social events.
Some workers may want to make a difference. This can help them build confidence and feel their work is meaningful, and it benefits your organization, too. If you offer internal opportunities to workers, team members can work on making your workplace a better place through their contributions, for example, volunteering to share their skills and knowledge with other workers.
If employees are giving back to the wider community, this also builds your employer brand, especially if you acknowledge and celebrate their efforts on your business social media accounts and company website.
You can help them by creating committees or employee resource groups (ERGs) where workers can support other team members. A buddy system allows more experienced workers to help answer questions and offer a warm welcome to new team members. You can also post volunteer openings at local non-profits at your company or on your team chats in case any workers are looking for these opportunities.
Reading has many professional and personal benefits. It can slow cognitive decline , help you learn, and build vocabulary . It can even reduce stress by up to 68% . This goal can help keep employees educated about new developments in their field and may give them new perspectives and ideas they can bring to their teams.
You can encourage workers to read by creating reading lists or a book club. Share and discuss books about your field or about professional and personal skills you're working on developing. You can even set up a fiction list or book club where team members can share their favorite fiction books.
There's no shortage of objectives to aim for when it comes to performance reviews and employee personal development. So how can you help workers choose and succeed at their goals? Here are our top suggestions.
Some aspirations seem a little scary. Introverted employees may balk at the idea of becoming more visible in their field. Yet, giving public speeches or staffing a table at a trade show can still help these employees' professional and personal growth. It can push someone out of their comfort zone and encourage them to develop new skills.
Look for ideas that spark excitement
If a team member is having trouble creating goals, encourage them to choose just one or two to focus on. Then ask them which objective sounds the most fun and exciting. Which one feels like it would have the biggest payoff? This kind of goal comes with built-in enthusiasm and often has more drive behind it. Because an employee is already intrigued, it can be easier for them to achieve success.
The above performance objective examples are a great place to start, but they get effective when you make them SMART. SMART is an acronym that helps you make any goal:
S pecific. Try writing down goals and making them as precise and customized as possible. "Improve communication" can be the start of a goal, but it's best to make it more specific, for example, "I will be able to give a 20-minute presentation about ways to improve customer satisfaction at one trade show in the next quarter."
M easurable. Make sure you can track the goal. Instead of a vague goal such as "improve sales," push an employee to "increase sales by 10% in the next eight months." This helps make success easy to visualize and measure.
A ttainable. Goals need to be something that your team member can achieve. For example, a goal like "get a 100% perfect customer rating score in the next six months" is specific and measurable, but it may not be attainable. A lot of control over this outcome rests with customers. Even if the employee works really hard, they may still not reach their goal if even one client is having a bad day when they go to fill out a review. A better goal options would be to "improve the number of tech tickets successfully resolved by 8% in the next 12 months."
R elevant. Objectives are even more powerful when they align with larger goals. For example, a worker may be hoping to create a mentorship program at your organization within the next two months. That goal may also link to a company goal of building a better workplace culture. It may connect to the employee's desire to make a difference. By choosing goals that are relevant to other goals, you can help keep workers motivated and inspired. They can see their work as part of something bigger, like a company-wide goal.
T ime-bound. A deadline creates urgency and makes sure that efforts to succeed aren't put on the backburner. Choose a date for goal completion, and help employees stick with it.
Break it Down
An objective tells employees where they're headed, but how do they get there? Breaking down big goals into actionable steps for the current month, week, and day makes success attainable. Create a plan and encourage your workers to schedule time to work on their goals every day or every week. Consistent action leads to big results.
Help your workers achieve success by keeping them accountable. You might want to check in with them every so often or set up an accountability system. They might commit to sending managers, or someone else on the team, goal updates every few weeks.
Knowing someone else is tracking progress can inspire action. One 2019 study from Ohio State University even found that when goal-setters shared their goals with someone, especially someone of a higher status, they were more likely to achieve what they set out to do. Accountability makes a difference!
Performance goals for workers can inspire them and help them make real progress, professionally and personally. As a manager or other company leader, you can help with systems and encouragement that help team members define their goals and reach the finish line. These 14 ideas should give you inspiration for how to motivate your team to reach for success.
Related articles
How Sodastream Created Daily Engagement with over 1,000 Deskless Employees
Business Operations
Internal Communications
Mobile Workforce Management
How El Caribeno Bakery & Deli Runs on Connecteam
Small Business Management
Portable Employee Benefits: Here's Why They're In Demand