2021 Feature Stories
News & Events
Feature Stories
Jenna Shuey '24 takes over Santa Clara University's Instagram to showcase a collaborative project by art students and San Francisco-based artist Kara Maria. The installation, which highlights animal extinction, will be on display in the de Saisset museum in 2022.
Two new funds help students from underrepresented backgrounds attend Santa Clara. Philanthropists Jim Hulburd '82 and the Bagley Family hope their gifts, totaling $2.3 million, inspire others to chip in.
Associate Professor Grace Stokes helps her chemistry students visualize equations by integrating Python coding into her curriculum.
Former hairstylist Tanesha Cartwright '18, M.F.T. '23 is fulfilling a dream of becoming a therapist for Black community members.
Half of $10 million investment supports new solar panel initiative; energy cost savings will be reinvested into campus sustainability plan.
"It's a very beautiful school. I think that online tours and pictures on the internet don't do it justice—I'm being very genuine. It really stunned me when I walked on campus. It's a very, very beautiful school. I'm lucky to be here."
"I always hear that the Santa Clara community is so strong, and people are just so nice. I really feel that."
"It's a lot of pressure to succeed, but it's my own self-pressure."
"I also had to learn how to take care of myself mentally. Over the last year, I've learned that I have overcome a lot, but I still have a long way to go."
"I brought my posters of Muhammad Ali, Malcolm X, Nelson Mandela, and Obama. I'm Black and Mexican-American, and it gives me pride and hope to see educated Black men up there. It reminds me I have to do the same."
Please feel free to log in with any of the following accounts: ASICentral, ESP, Connect, or ASIUniversity.
Username and Password are required.
Don't have an account? Sign Up
Email is required.
Enter your email address and we'll send you directions to change your password.
Enter your email address and we'll send you your username.
For Distributors
For Suppliers
Become A Member
Meet Our Team
Join Our Team
Contact ASI
This premium content is available exclusively to ASI members.
We love that you love our content. It's all available to you by logging in here – or becoming an ASI member today. Find the right ASI membership for you .
Promogram December 27, 2021
Top 10 Feature Stories of 2021
Throughout the year, ASI Media's editors delved into ways the promo industry could find sales prospects and how to succeed in a changed marketplace.
By Sara Lavenduski
As we endured yet another year of COVID confusion and frustration, the critical question remained: "Where do we go from here?"
It was almost two years ago when promo firms, riding sales highs from a piping hot 2019 (distributor sales hit a record $25.8 billion), helplessly watched their numbers drop to zero as the reality of the pandemic slammed full force into the industry. After nine months of survival mode and doing whatever was necessary to stay afloat (including sourcing vast amounts of PPE and applying for government aid), business owners and sales reps were ready for the highly anticipated turn to 2021 and the promo sales opportunities that were sure to come with it.
That's why six of the 10 most-viewed feature stories from this year offered information on where to find sales prospects and how to succeed in a changed marketplace as 2021 presented its own trials. The other four articles covered related topics, including what a Biden presidency would mean for the industry and details on supply chain headaches that threatened to put a damper on recovery.
We may face a new round of challenges in 2022, but the articles here offer a snapshot of the industry's collective mindset during the second year of the pandemic.
How Biden Will Impact the Promo Industry
After a contentious presidential campaign last year during ongoing COVID concerns and civil unrest, Joe Biden officially took office on Jan. 20. A week later, ASI Media's Christopher Ruvo asked industry leaders what a Biden administration would mean for promo, specifically in the areas of China tariffs, taxation, economic stimulus, minimum wage and more. The combination of frank political discussion plus industry forecasts from promo experts propelled this story to number one.
Make the Most of Virtual Shows
Yet another season of spring trade shows remained virtual in 2021, so I put together a much-needed list of expert tips on how best to leverage them to do business. From researching exhibitor lists to getting familiar with the show platform beforehand, these were a few ways to best attend virtual shows for the foreseeable future as the pandemic persisted.
By the Numbers: The Supply Chain Disaster
During several months of worsening supply chain woes, ASI Media's in-house art team and Christopher Ruvo put together a helpful, digestible infographic that broke down ongoing supply chain disruption by the numbers. It also helped to educate suppliers, distributors and their clients, especially when customers' orders were held up.
How to Achieve Success in the Promo Products Industry
Distributors were looking for ways to make the most of the new year amid continuing virus and societal uncertainty. Drawing on industry expertise in the areas of sales, marketing and operations, Ruvo developed robust, actionable items for promo firms to slide into 2021 with ease after a grueling 2020.
Pizza Hut Taps Into BOOK IT! Nostalgia, and I'm Here for It
ASI Media's Theresa Hegel wrote this fun, nostalgic commentary in which she shared her childhood memories of reading copious amounts of books for a chance to win BOOK IT! merch and free pizza prizes from Pizza Hut. The fast-food chain recently brought the program back, and Hegel's excitement was piping hot.
10 Markets to Target in 2021
Consumer markets changed significantly due to COVID (or gradual changes accelerated quickly), so in early 2021, Ruvo put together a quick-hit list of 10 markets to target in the new year. Healthcare and health insurance companies had a record year for obvious reasons, but others included event planners navigating a new reality of travel, along with remote work employees and others.
Big Markets in Promo
Our annual package of reporting on promo's traditionally largest markets featured a changed landscape across major sectors such as healthcare, education and manufacturing. Our team reported data on the largest markets and where distributors were finding much-needed opportunities after a tumultuous 2020.
Invasion of the 'Homepreneurs'
Along with baking bread and gardening, people passed the time during COVID by imprinting products with consumer-level decorating equipment (think Cricut machines for drinkware personalization – company sales rose 97% between 2019 and 2020). Some even opened their own small shops. But are they now competitors of traditional distributors and decorators? The sources Hegel talked to said they aren't worried, citing increased awareness of the power of branded merch.
Deciphering the Complex Puzzle of Fulfillment
By spring of 2021, distributors knew kitting and fulfillment was here to stay for the foreseeable future. An article on how to deftly handle the ins and outs of a fulfillment program (which tends to be complex and multi-faceted) resonated with readers looking for the same at their companies.
Project 2021: Marking the Gradual Return of Events
Our Project 2021 initiative lasted 12 months, during which the team talked with suppliers, distributors and decorators about the reality on the ground as COVID continued to affect the industry. This particular iteration in May focused on the long-anticipated return of in-person events. Virtual shows worked in a pinch, but as we've been hearing from industry members for months, nothing compares to actually being there. Seven months later, as virus variants rear their ugly heads, the future of in-person get-togethers remains uncertain.
Get the most important news by subscribing to PromoGram.
Thank you for subscribing to our newsletter.
You have been successfully added to our mailing list, keeping you up-to-date with our latest news.
Book A Demo
Explore how to be successful in the promo products industry with ASI by your side.
Thank you! A member of our team will be in touch soon.

Freie Universität Berlin
Service navigation.
Legal Notice
Data Protection Policy
Emergencies
Accessibility Statement
Coronavirus Pandemic
Prospective Students
Students and Doctorate
Researchers
Alumni and Supporters
Journalists
Continuing Education
Featured Stories about Freie Universität Berlin
Path Navigation
RESEARCH 2021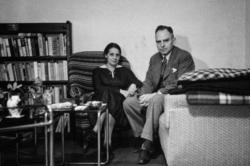 Momentous Discovery in Dahlem
In 1938 chemists Otto Hahn and Fritz Straßmann observed nuclear fission – Physicist Lise Meitner provided the explanation, and Otto Hahn won a Nobel Prize.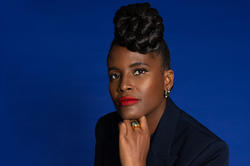 Pioneer of Intersectionality
In the Berlin Southern Theory Lecture the Afro-Brazilian philosopher Djamila Ribeiro spoke about the gaps in "democracia racial" and the myth of cheerful post-ethnic coexistence in Brazil.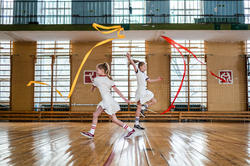 The Role of Chance in the Development of the Brain
Emmy Noether Fellow and Group Leader Gerit Linneweber investigates individuality using the fruit fly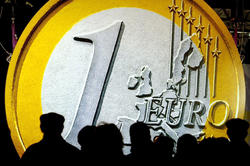 The Euro Is Turning Twenty
The euro first became legal tender in twelve European Union member states almost twenty years ago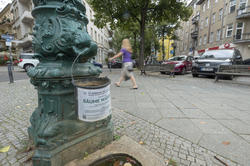 Volunteer Fire Brigade for the Climate
The Environmental Policy Research Centre at Freie Universität supports small towns in taking measures to adapt to climate change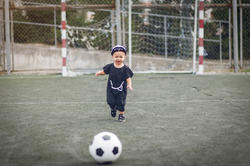 Helpful Right from the Beginning
Psychologist Moritz Köster conducts research on why toddlers offer their help to others
When the Weather Turns into a Disaster
Floods on the Ahr and Wupper rivers triggered new fears: How often do we have to expect extreme weather in the future? Can the consequences of climate change be limited? Research at the Institute of Meteorology provides some answers.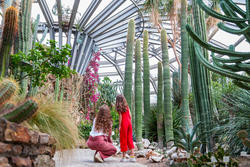 Growing Knowledge in the Botanic Garten
The Botanic Garden of the future will be linked with the world: Digitizing the herbarium will facilitate important insights into preserving biodiversity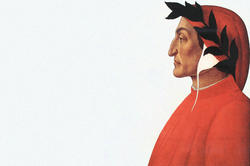 An Italian Icon
This year marks the 700th anniversary of the death of Dante Alighieri, one of the most important Italian poets and philosophers of all time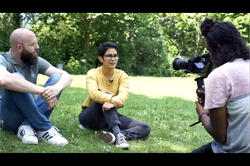 "The Effects of Colonialism Are Still Felt in Our Lives Today"
The recently launched digital platform "Affect and Colonialism Web Lab" touches on many issues, from the Black Lives Matter movement to migration
Teacher Shortages Mean More Jobs for New Graduates
The 2019–20 school year presented hurdles for some new teachers, but higher demand this year and beyond points to further employment gains for recent and future education graduates in the years ahead.
By Frank McIntyre and Elizabeth Malczak Illustration: iStock
Unemployment for early-career teachers continues to recede. With an insufficient number of future Ontario teachers on track to start their teaching careers, this shortage will challenge school boards for the next several years.
Recent education graduates in Ontario report less unemployment in the 2019–20 school year than in years past. The latest Transition to Teaching survey finds first-year Ontario graduate unemployment at six per cent, with an average rate for teachers in years two through five between two and three per cent. These reports are much lower than the double-digit unemployment rates of recent years.
Despite the positive labour market for Ontario's early-career teachers in 2019–20, the journey was not easy for those trying to progress from part-time to full-time teaching jobs.
School closures in March 2020 ended all further teaching assignments for many daily occasional roster teachers and cut into weekly teaching days for others. Many first-year teachers say they did not teach as much as they wanted to during the school year. This underemployment rate jumped to 34 per cent in 2020 from just 14 per cent the previous year. Reports of job interview and appointment delays after schools closed added to the COVID-19 fallout that hit some newly licensed Ontario teachers.
Meanwhile, collective agreements with the province's teacher federations resolved future uncertainties with respect to average class size funding for Ontario district school boards. Proposals to increase student/teacher class sizes in secondary schools from 22/1 to as high as 28/1 are no longer on the table. Nonetheless, averages did rise to 23/1 in 2019–20 from 22/1 the previous year, restricting job opportunities for secondary panel teachers.
The combined effects of school closures, which delayed some teacher hiring, and secondary class size increases can be seen in the differences in the unemployment rate across certification divisions among first-year teachers.
The first section is titled Unemployment Rates for Early-Career Teachers and has two pie charts showing the percentage of unemployment rates of first year teachers and teachers years two to five in 2014, 2017 and 2020.
Years Two to Five
The second section is titled Annual New and Annual Retiring Teachers and has a bar graph showing the percentage of annual new and annual retiring teachers between 2008 and 2022.
2008 to 2011
12,138 new teachers
4,350 retirements
7,788 annual difference
2012 to 2014
9,987 new teachers
4,817 retirements
5,170 annual difference
2015 to 2018
6,802 new teachers
4,904 retirements
1,898 annual difference
2019 to 2022
5,851 new teachers
5,658 retirements
193 annual difference
The lack of new teacher supply to meet annual teacher hiring requirements in Ontario in recent years has reduced first-year teacher unemployment across the divisions. Our 2020 survey results depart from this trend.
Primary-junior teachers maintained the low six per cent rate reported in 2019, down significantly from 16 per cent in 2017. Intermediate-senior first-year teacher unemployment jumped from four per cent in 2019 to eight in 2020, although this 2020 rate remains well below the 15 per cent recorded in 2017. Technological education first-year teachers in 2020 also report a jump from no unemployment in 2019 up to 13 per cent. The low number of tech-ed teachers and survey respondents, however, warrants some caution in interpreting this result. Junior-intermediate teacher unemployment increased from three to four per cent, according to this year's survey.
Language of instruction and employer variances persist in this year's reports on early-career teacher progress from part-time to permanent teaching employment. French district school board teachers moved quickly from daily roster or long-term occasional teaching to permanent contracts. More than half found permanent jobs in the first year after licensing, and four out of five teachers did so by year three. Similarly, almost one in three French as a Second Language (FSL) qualified graduates teaching in English district school boards landed permanent contracts in the first year, and by year five, four in five had permanent employment.
By contrast, just five per cent of English district school board teachers without FSL qualifications found permanent employment in year one and only 43 per cent by year five. This very slow career progress is, in part, a residue of the substantial oversupply of English-language teachers until more recent years.
The staged hiring process in English-language school boards has been another substantial obstacle to non-FSL teachers settling into their careers. Eligibility-to-hire status has not been transferable across district school boards. This required teachers to wait for permanent job opportunities in their own school board once they reached sufficient seniority. Even highly experienced occasional teachers could not apply for positions for which they qualified outside their own boards.
This provincial hiring regulation changed in 2020, however. Starting in the 2020-21 school year, district school boards across the province will generally be able to consider all qualified applicants for long-term occasional and permanent job vacancies, regardless of whether the applicants are already employed by — and have seniority with — their board. Over time, this change will enable more English-language teachers to move from precarious to permanent teaching jobs earlier, and to do so in communities where they want to teach over the long term.
The first section is titled Early-Career Teachers with Permanent Contracts and has a bar graph showing the percentage of early-career teachers with permanent contracts in the French-language District Board, FSL-qualified teachers in the English District Board and English-language teachers in the English District Board.
French-language District Board
Fsl-qualified teachers in english district board, english-language teachers, english district board.
The second section is titled Unemployment Rate for First-Year Teachers and has four pie charts showing the percentage of unemployment rates for between first-year primary-junior, junior-intermediate, intermediate-senior and technological education teachers between 2017 and 2020.
Primary-Junior
Junior-Intermediate
Intermediate-Senior
Technological Education
The labour market for early-career Ontario teachers in 2020 is much different from the teacher surplus market of years past. Back in 2014, almost 33,000 Ontario education graduates licensed in the preceding five years were active on the Ontario teacher job market. An estimated 7,700 were unemployed that year. Six years later, the comparable labour market-active group was around 20,000, a reduction of about 40 per cent. With average unemployment plummeting from 24 to three per cent, the estimated number of early-career teachers unemployed in 2020 is down to about 600.
Our updated data used to forecast newly licensed teachers and retirements annually indicates a much narrower teacher supply margin than at any time over the past two decades. Unemployment among early-career teachers should move even lower over the next several years. An insufficient number of new teachers are on track to enter the market over the next few years to fill increasing retirement vacancies, as well as to staff additional classrooms needed for elementary/secondary student growth in some regions.
The underlying teacher supply/demand demographics will be very challenging for district school boards in the years ahead. COVID-19 makes dealing with this teacher replacement deficit even more difficult. Fewer members than anticipated renewed their licences in 2020, resulting in a loss of about 3,600 qualified teachers. Whether and when these "missing" teachers may be available to meet future staffing needs is uncertain.
We expect that occasional roster teachers laid off in March 2020 had the opportunity to resume their teaching careers when schools reopened in September. Most told us they wanted to do so. School boards staffed both virtual and physical classrooms in 2020-21, and with temporarily decreased class sizes where extra one-time resources were permitted. We understand that the boards staffed more than usual long-term occasional and permanent job openings from their occasional teacher rosters. This shifts some of the burden of future recruitment and staffing to replenishing occasional teacher rosters.
The next several years will challenge district school boards in every area of recruitment from daily occasional rosters to permanent job vacancies. Shortages will worsen for French-language boards. English-language boards will experience shortages beyond FSL educators, and they will need to recruit widely and continuously to fill both elementary and secondary teacher job vacancies.
The current number of Ontario teacher education graduates is not sufficient to meet future needs. Far fewer out-of-province teachers move to Ontario these days than in 2015 and in earlier years. Until these structural shortage problems are resolved, there is a pool of potential new Ontario teachers that school boards can recruit to meet some of the province's short-term needs. In the teacher shortage years, many Ontario education graduates moved to other provinces and countries to start their teaching careers. More than 2,000 College members in 2020 reside outside Ontario's borders. Our 2020 survey finds that many of these Ontario-licensed teachers would like to return to Ontario. The revised Ontario hiring regulation not only allows hiring of teachers from other Ontario boards, it gives boards more scope to hire College members outside Ontario's borders.
About the Concert
When to Watch
Concert FAQs
Production Team
Past Stories
2022 Show Highlights
2022 Featured Stories
2023 Performers
Salute to the Services
Share a Remembrance
Afghanistan and Iraq
Mental Health Resources
General Resources
Support/Volunteer
Observing Memorial Day
Show Highlights
2021 FEATURED STORIES
A tribute to vietnam nurses.
Diane Carlson grew up on a dairy farm in Minnesota, one of six children. Her working mother was a nurse and her north star. Following in her mother's footsteps, Diane chose a career in nursing just as the country was embarking on the Vietnam War. Young men all over the nation were being drafted and dying, while every night the war was playing out on the six o'clock news in living rooms across America. In her second year of nursing school, Diane heard an Army recruiter on the radio say that nurses were needed. She enlisted immediately and volunteered to go to Vietnam, determined to save lives. "Four sons," her father said, "and I send my daughter off to war." Twenty-one years old, she'd nursed in hospitals and ERs, but nothing could prepare her for what she'd encounter in Vietnam.
The 2021 National Memorial Day Concert told Diane's story of healing and paid tribute to all the nurses who served during Vietnam.
The 2nd Rangers
Now, seventy years after the Korean War, the concert will pay tribute to the more than 1.7 million Americans sent to fight in this brutal conflict, and the over 36,000 American lives lost. No group exemplified the courage and heroism of our fighting forces more than the 2nd Ranger Company. Taking on dangerous assignments, serving with distinction and honor, this elite Airborne unit was the Army's only all Black Ranger Company. On the cusp of our military's integration, these trailblazing heroes changed attitudes, and opened possibilities for all African American men and women in uniform.
The 2021 National Memorial Day Concert told the story of Cleveland Valrey and the 2nd Ranger Company .
Reflecting on 20 years since 9/11
The headline read, "Staff Sergeant Joseph Edgar Phaneuf II, 38, of Eastford, Connecticut, died December 15, 2006, in Mehtar Lam, Afghanistan, of injuries suffered when an improvised explosive device detonated near his humvee during combat operations in Operation Enduring Freedom." Left to grieve were his wife Michele, a son in high school and two young daughters, a tight extended family, and the entire town of Eastford, population 2,000.
Joe and Michele met when he was in the National Guard and she was in EMT school. A year later, they eloped and moved to her hometown of Eastford, Connecticut, where her dad was the Fire Chief. Joe became an EMT, a volunteer firefighter, and a father of three, so busy with work and coaching his kid's teams that he and Michele decided his stint in the military was over.
Then 9/11 happened. "It hit him very hard," Michele said, "That's when he decided he needed to get back into the Guard to help them find the terrorists. He had a purpose. You weren't going to mess with his America, his world — not happening."
On Memorial Day, Americans like Joe Phaneuf are remembered. The 2021 National Memorial Day Concert featured this story of resilience.
The featured stories for the 2021 National Memorial Day Concert were video-taped on location at the Military Women's Memorial . Dedicated to the more than 3 million women who have served our country since the American Revolution, the Military Women's Memorial is located at the gateway to Arlington National Cemetery and is the nation's only major national memorial to honor all women who have defended the nation—from the Revolution to the present.
The featured stories for the 2021 National Memorial Day Concert were video-taped on location at Arlington National Cemetery . The grounds honor those who have served our nation, while immersing present and future generations in the cemetery's living history. This expansive landscape serves as a tribute to the service and sacrifice of every individual laid to rest within the hallowed grounds.
For more real-life stories spanning the broad history of our nation's military conflicts, please visit our Past Stories page.
Covering thought leadership in journalism
December 17, 2021
Nieman reports' top 5 feature stories of 2021, as 2021 winds down, here are 5 feature stories from the past year we at nieman reports think are worth a (re)read, tagged with.
An American flag featuring the names of Black people killed by police is seen hanging at a protest to defund the police in New York City in June 2020 Andrew Kelly/Reuters
Buffeted by the ongoing Covid-19 pandemic, journalists around the globe were once again confronted with an array of obstacles to informing their audiences. In some cases, the impediment was subtle, like decades-old norms that prioritize the voices of law enforcement over the voices of the victims of police violence. In others, politicians marshalled the vast power of the state to intimidate news organizations and stop them from publishing critical stories. From covering voting rights to the harassment Indian journalists are subjected to on a daily basis, Nieman Reports tackled these issues and more. Here are five of our most important and timely feature stories:
Related Reading
Nieman Reports' Top 5  Opinion Pieces of 2021
Nieman Reports' Top 5  Interviews of 2021  
1. Spurred by Black Lives Matter, Coverage of Police Violence Is Changing
In January, Adeshina Emmanuel looked at how the death of George Floyd and the countrywide protests prompted newsrooms to think differently about covering the police and framing the story when law enforcement takes someone's life. As Emmanuel noted, reporters and editors have started prioritizing the stories of the victims over police narratives and concerns about property damage. "Context is key," he wrote. "Police violence doesn't just happen. We live in a society that creates the conditions for police violence, especially against Black people. Police are part of a system in which Black people live disproportionately in segregated, economically disinvested, over-policed communities ravaged by mass incarceration."
2. Serving the Audiences Mainstream Newsrooms Don't
This piece, published in May, details how a local, Korean-language outlet, helped the community grieve after eight people were killed in the Atlanta area. Clio Chang wrote about how community-based newsrooms focused on the victims — six of whom were women of Asian descent — while national media focused on the tragedy. Millions of people, especially minority and immigrant communities, rely on these outlets to get vital information in their own languages about the pandemic and other important stories.
3. Alexei Navalny, Social Media, and the State of the Free Press in Russia
In the past two decades, Russia's independent press has diminished thanks to a combination of financial instability, media acquisitions, and crackdowns, Elizaveta Kuznetsova, wrote in June. But there are still some outlets, like MediaZona and Ekho Moskvy, able to carve out space to produce hard hitting journalism. Alexei Navalny and his followers have used social media platforms to reach larger audiences with information that state-owned media outlets won't report. "Navalny's success in reaching a large audience is emblematic of a new type of media consumer in Russia," Kuznetsova noted. "Social media has opened up avenues for independent journalism, providing a small but growing alternative to federal networks … and meeting a demand for truthful reporting.
4. In India, the Last Few Bastions Of The Free Press Stand Guard Against Rising Authoritarianism
In the last seven years, India has become an increasingly dangerous place for journalists as Prime Minister Narendra Modi and his government have undermined the free press, calling it an enemy of the state. Those in the media have been subjected to threats, financial ruin, police investigation, ambushes by Modi's political supporters, and harassment. But even as the situation devolves, audience-supported news outlets like The Wire and Caravan are stepping in to hold the Modi government to account. It's a tenuous situation, however, that will require the people of India to step up and "decide the winner in the fight between the last few bastions of the free press and an increasingly authoritarian Modi administration," wrote Vidya Krishnan.
5. The Media and the Ballot Box: Confronting 21st Century Voter Suppression
At least 19 states have enacted measures that the Brennan Center for Justice says will "make it harder for Americans to vote." Several states have gerrymandered their state election map to make it difficult for Democrats to win federal House and state legislature seats. At the same time, few news organizations have the financial resources to dedicate reporters to voting rights — a beat that requires local sourcing and technical knowledge. Heading into the 2022 election, reporter Celeste Katz Marston writes about how news outlets, despite these challenges, can inform the public about the threats to their right to cast a ballot.
Most popular articles from Nieman Reports
Summer 2004: journalist's trade introduction, publisher, editor and reporter, the press and the presidency.
Virginia Nursing Legacy Magazine / VNL Magazine - Winter 2021 Issue / Feature Story
Giving Voice
The dream goes something like this:
Sydney Quigley (CNL `16) sees the little "c" by her name on the schedule. With a set of grey hospital scrubs from linen supply, she dresses and heads to the oncology floor to see her first patient—ventilated, sedated, pale—in bed, monitors humming a steady beat.
She looks closer. It's her brother. Her stomach drops. Then she wakes up.
"We're in a dark space all the time," said Quigley, who works in acute/progressive care on an oncology floor in Richmond, and is often assigned to COVID patients. "Ten, 12 months ago, you had time to think about what you'd lost, the trauma, your experiences, one after the other. But now there's no time to process, no relief. It's just so heavy."
"You have to be done with something to be able to process. I'm still in survival mode; I just keep going." Becca Hedges Noonan, CNL `16, a COVID nurse manager in Richmond, Va.
As the pandemic grinds on, the virus mutates, and pockets of the country pulse with case spikes and troughs, nurses' traumas evolve, too. Those who've cared for COVID patients since the pandemic began are exhausted by vigilance. Staffing shortages and the all-hands-on-deck needs at many health systems can make nurses floated onto COVID units feel exploited and underappreciated. Many signed up with nurse staffing agencies , an increasingly lucrative alternative, and parachute into hotspots like soldiers in war. Others have seen their hours cut, and been forced to take side jobs to bolster diminished income. Many new nurses are shocked to find themselves experts at post-mortem care.
"I think it's going to take years to unpack, but I'm just not in a place where I'm allowed to process yet," said Becca Hedges Noonan (CNL `16), a COVID-unit nurse manager in Richmond. "You have to be done with something to be able to process. I'm still in survival mode; I just keep going."
Heroes? Or Expendable?
What's clear is that even with a new year, new vaccines, and new hope, nurses are overwhelmed and emotionally and physically exhausted . While some have sought support for their mental health, for many, the stigma of seeking such help persists . They're tired of all the death. They're tired of being tired. And in some cases, they're tired of being nurses.
One-fifth of cardiac ICU charge nurse Kimmi Alderfer 's (BSN `14) nurse colleagues quit after Colorado's first COVID spike last spring, a "bleed" that's only been partially remedied by steep raises and hazard pay . Money isn't a cure-all.
"You don't eat, you don't pee, you don't sit down, you're running constantly," said Alderfer, who works in Denver, "and at the end of the day, you feel like you provided sub-optimal care. That sits with me. We don't deserve that. Patients and families don't deserve that. It keeps me awake at night to think about how tight it is right now, and where we are—and where we're headed."
"The tremendous turnover we're seeing is heartbreaking," said Jane Muir (BSN `16), a Charlottesville emergency room nurse, PhD student, and co-author of a recent essay titled "Are we heroes? Or expendable?" published in Ms. Magazine . "The people leaving are the ones who taught me to be a nurse. How are the new nurses going to learn if they're not here?"
+60% Increase, since 2018, in the number of U.S. travel nurses who are increasingly tapped to help with healthcare staffing
Given nursing's historic recognition of burnout and moral injury, attrition has always been a concern, but COVID's made the strain more palpable. With departures, a new generation of young nurses who'd believed they had more time to solidify their practice feel overwhelmed taking on new managerial roles and being considered the "senior" clinician. Many work required extra shifts, and pivot to constantly evolving roles. Health systems are increasingly turning to travel nurses to fill staffing gaps , which can create pressure and friction , given the significant differences in how they're compensated.
"Many nurses feel betrayed," said Dean Pamela Cipriano, "by an invisible enemy that has claimed patients' lives and the lives of their colleagues, by a public that sometimes refuses to wear masks, or adhere to public health safety measures, and, early on, by the entire nation and its health systems for not providing adequate protection to keep them from getting infected while they selflessly cared for COVID patients."
Constant waves of change bring fatigue, anger, and something else, too. More and more nurses have found their voices, individually and collectively, in a moment when the world appears ready to listen.
The pandemic "has made me less afraid to speak my true mind." Kimmi Alderfer, BSN `14, a nurse manager in Denver, Co.
"Nurses aren't always thought of as a particularly outspoken group, but the brutality of the pandemic has emboldened many to speak up," said Cipriano. "We're getting louder, and demanding change. We've become more insistent: don't call us heroes for doing our jobs. Respect and listen to us. Include us in decision-making for solutions to address the ever-changing care challenges. Show us we're valued for our expertise and commitment by taking care of us, and not just demanding we show up as conscripted workers."
Like many of her peers, Alderfer spoke out on social media just before Thanksgiving, raging against the reckless gatherings she observed. That prompted apologies from friends and family, and recognition from caregiver peers. To date, her essay has been shared more than 300 times.
"Nurses aren't always thought of as a particularly outspoken group, but the brutality of the pandemic has emboldened many to speak up. We're getting louder, and demanding change." Dean Pamela Cipriano, Sadie Heath Cabaniss Professor, two-term ANA president, and current ICN first vice-president
The pandemic "made me less afraid to speak my true mind," said Alderfer. "I knew I was making other people uncomfortable with my anger but . . . it was also therapeutic. I wasn't alone in what I was feeling. My coworkers told me they were wrestling with the same emotions."
"Systems resilience doesn't always help institutions make the margins they're expected to meet," said Tim Cunningham (CNL `09), vice president of practice and innovation at Emory Healthcare who wrote The Burden of Resilience Should Not Fall Solely On Nurses for the American Journal of Nursing . "But it's not as hard as it sounds. Plus, should margins even be the goal if healthcare is really about healing people ?"
Resilience can begin with simple practices, like what Cunningham calls the "neighborhood method." Leaders ask people how they are, how their teams are, what specifically they need to do their jobs well—and then, within reason, deliver. In what is a turning moment for the profession, said Cunningham, people need to be heard, and not blamed if they're hurting—a point others echoed.
"Yes, we have a business to run," said Scott Darrah (MSN `15), who's been on UVA Health's COVID-19 frontlines for nearly a year, and these days on-boards new nurses beginning in the Special Pathogens Unit, "but we have people to grow, too."
"It's unrealistic for nurses and other clinicians to shoulder the responsibility to be resilient alone," added Cipriano. "It's up to health systems to create meaningful change and ensure a meaningful, supportive and empowering environment so we can be resilient."
"Yes, we have a business to run, but we have people to grow, too." Clinical Nurse Specialist Scott Darrah, MSN `15, who on-boards COVID nurses
What's In Their Toolbox
Through the pandemic's turbulence, positive change and practice, like points of light, occasionally shimmer. Surveyed nurses recently reaffirmed interest in using gratitude, nature, and mindfulness to soothe stress, sentiments that align the Compassionate Care Initiative's programming, which saw participation in its drop-in classes leap by 175% last spring, and 18% this fall and winter. Alongside popular " Compassion in Action" dialogues , yoga, meditation, virtual and in-person retreats, and visits with Kenny the therapy dog were other programs that aimed not to offer single experiences but to more fundamentally shift on-unit practices, attitudes, and behaviors, and bring resilience from the outside in.
Roving unit to unit, both in person and virtually, the Woodard Clinical Scholar Professor Richard Westphal (PhD `04) and Peggy Plews-Ogan of the Wisdom and Wellbeing team and eight Compassionate Care Initiative ambassadors fanned out across UVA Health to listen, connect, affirm, teach, and analyze. Against the pandemic's early fears and more recent exhaustion, they taught concrete ways to tame stress, build professional and personal stamina, and manage loss and grief. Westphal schooled hundreds in stress continuum theory and the Stress First Aid approach , which helps people identify, approach, and connect troubled colleagues with resources and trains small groups of often-turned-to "peer support champions" to keep conversations and connectedness going through regular events.
"COVID has really stripped away the illusion that team members can keep sucking it up, and going back to work. That has never worked. This is about changing the culture." Richard Westphal, Woodward Clinical Professor of Nursing and director, Compassionate Care Alliance
"COVID has really stripped away the illusion that team members can keep sucking it up, and going back to work," said Westphal. "That has never worked. This is about changing the culture."
The Wisdom and Wellbeing team deployed a resource-rich web site , framed a system-wide peer support program, and are developing an app called "Enso" to offer real-time assessment and stress relief strategies, direct access to counselors for individual and family support through the Faculty and Employee Assistance Program (FEAP), and of a sort of "stress GPS" so units where adversity is high get the direction and help they need.
-54% Reduction in STICU staff turnover after Wisdom & Wellbeing principles were rolled out in 2019
Wisdom and Wellbeing's power comes in both granular and universal ways. Identifying a hospital unit's most apparent stressors—unnecessary electronic documentation, for example, understaffing, or consistently unrealistic goals and expectations—enables practice changes, improves cohesion, and invests in team members' wellness and longevity. Turnover due to stress, Westphal estimated, costs about $220,000 per nove nurse per year, but because these peer support programs stem attrition, they actually save money. In 2019, the results of a pilot pper support program using the Wisdom and Wellbeing principles reduced its annual turnover by more than 50%.
"Fundamentally," said Plews-Ogan at a Medical Center Hour lecture last November , "people are not expendable. They are worthy of the attention required to help them be their best."
Physical innovations, too, are popping up, and when space limitations or construction inhibit them, nurses like Muir, Nancy Farish, and Jeanell Webb-Jones build novel work-arounds. Early next month, new "Mobile Resiliency Toolboxes"—packed with virtual reality headsets and recordings of nature sounds, among other things—will offer another path for clinicians to take a break. Developed with clinicians' input, the trio will deploy the boxes across three selected units by asking nurse managers to champion their use during shift huddles. With support from Chief Nursing Officer Mary Dixon, the trio will study the boxes' uptake and impact.
+51% The increase in applications to UVA's BSN program since last year
A Destination Still
Last fall, professor Christine Connelly mailed secret envelopes with nursing assessment kits to all 81 first-years in her anatomy class. Over three sections on Zoom, Connelly had each student individually open and present their envelopes to reveal which "Hans" (that's what Connelly calls the plastic anatomy mannequin) they'd received, which reflected what two- to three-member lab team they'd be part of, making ceremony of the groupings and offering an ice-breaker for new students, too.
"It really isn't an understatement to say that nurses are literally saving the world," said Beth Epstein (BSN `94, PhD `07), associate professor and interim director of academic programs. "It makes me feel really proud to be a faculty member teaching the future."
"The more you think you can't take a break, even 30 or 45 seconds, the more you probably need it." CCI post-doctoral scholar Ebru Cayir, whose research found that practices like The Pause build physiologic resilience
The Resilience Factor
Of course, no single solution will heal all that nurses have endured. There's evidence, though, that taking time for mindfulness practices exerts a scientifically verifiable difference. Some of that research is being done at UVA.
Post-doctoral research associate Ebru Cayir and her Compassionate Care Initiative colleagues found in a study last June that clinicians exposed to stress who practiced The Pause —a mindfulness practice pioneered by UVA nurse Jonathan Bartels—toggled more readily between their brains' sympathetic ("fight or flight") and parasympathetic ("rest and digest") nervous systems, implying an improved ability to cope with stress. The research group is getting ready to disseminate its findings soon.
"If we remain under stress for a long time without being able to effectively cope with it, our bodies become hypervigilant, and we can't make balanced decisions," explained Cayir. "That explains burnout, PTSD, mental health problems, mental illness. The more you think you can't take a break, even 30 or 45 seconds, the more you probably need it."
The work provides additional affirmation to those who say the resilience lessons they learned during nursing school stuck—and helped.
"I do think I've taken UVA's lessons with me," said Meredith Bond (BSN `20), a pediatric ICU nurse in Atlanta, "by trying not to take too much of work home, and taking time for self-care, and just being able to have quiet moments by myself after a long day or night of work."
"You go through hardship, but the things that brought you joy still bring you joy." Talia Sion, BSN `18, a labor and delivery nurse in New Jersey
Talia Sion (BSN `18), though aged by the COVID spring of 2020, feels a similar crackle of wisdom.
"We'll live with this forever," said Sion, now a labor and delivery nurse in New Jersey. "My first year as a nurse after graduation, there were times I wanted to quit, and throw in the towel—so normal for a new nurse. That 'new grad anxiety' came back in full force this past spring, as I found myself working during a global pandemic—but then I remembered that the work we do is epic in the literal sense of the word. What we do is important."
Sion helps laboring women just one floor above where she worked last spring and summer on an all-COVID unit. She often takes the elevator down to see former colleagues, now her best friends. They hug. They talk. Sometimes they cry. And then they peel off their gowns and gloves and masks when they leave one another, steady themselves, and keep going.
"You go through hardship, but the things that brought you joy still bring you joy," Sion insisted. "Sometimes I look back and think, 'How did I survive?' I don't know. But guess what? I did ."
Create video
Record screen
Create event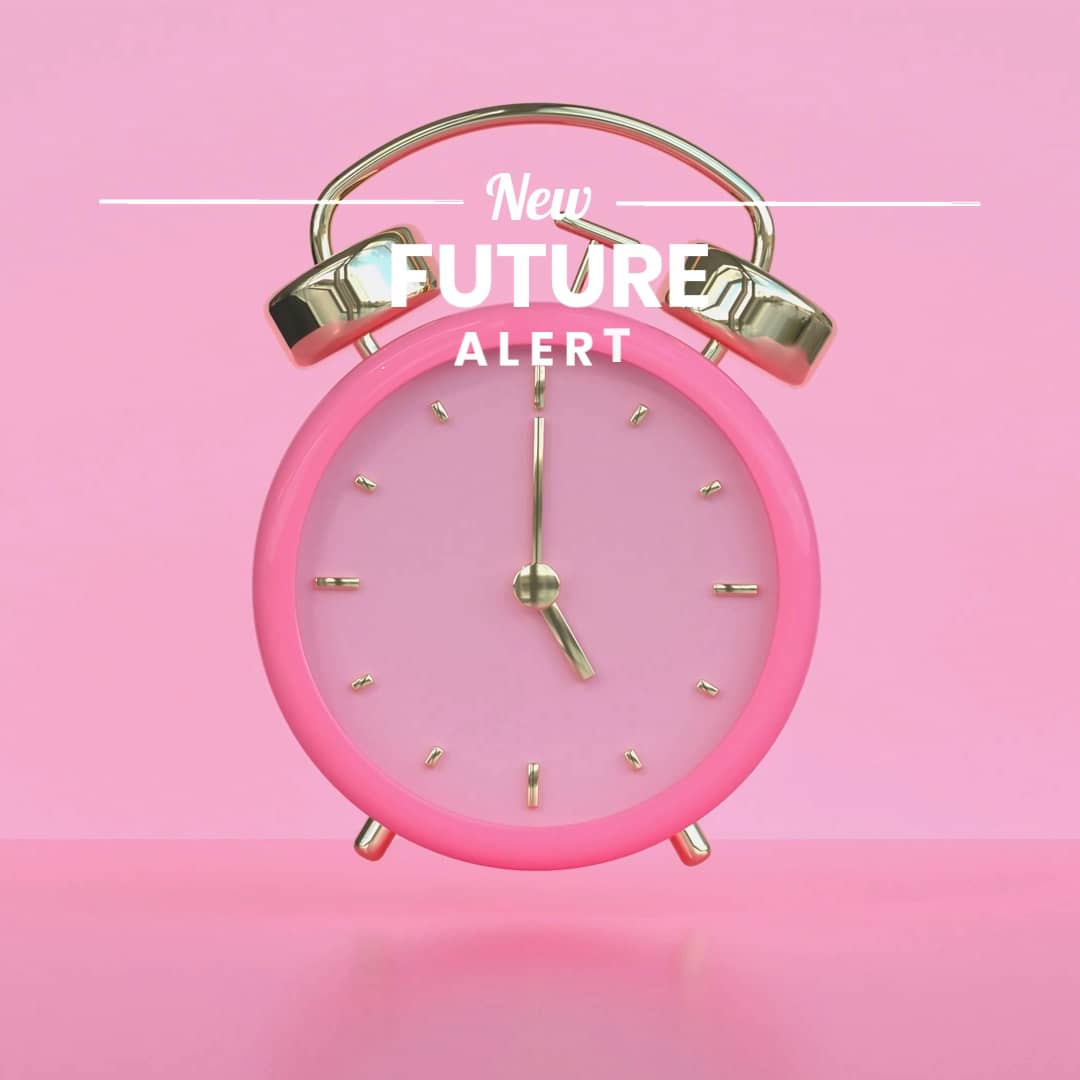 Please enable JavaScript to experience Vimeo in all of its glory.
New Feature (Story) 2021
from Bonnie Edwards