Medical School Personal Statement Storytelling Guide [With Examples]
Typical medical school personal statements list qualities and accomplishments in paragraph form and can be boring to read for admissions committee members. The best personal statements demonstrate qualities through engaging stories. Those stories reveal insights into the applicant's personality, as well as interests outside healthcare and medicine.
Medical school admissions committees want to learn who you uniquely are and why you want to become a medical professional. They also want to know what you are going to contribute to their school and the larger medical field.
Use this in-depth guide to explore unique personal topics and stories that will capture admission committee members' attention and help you stand out in a sea of ordinary med school personal statements.
Brainstorm Topics
The first step in the personal statement writing process is to decide what stories and facts are most important to reveal and how to weave in your motivation for applying to a school of medicine .
When you're ready to brainstorm, don't just sit down to stare at a list of your premed activities like research experiences, volunteering, or shadowing. Instead, start compiling the fundamental personal experiences and people that helped shape you.
When brainstorming your personal statement for medical school, consider these topics:
Significant or formative life experiences: something that changed the course of your life, your outlook on the world, or made you think differently about your future
Learning to do something that lead you to excel/teach others/make a contribution (e.g., sports, science, foreign language, special skills)
Being given a second chance
Connecting with someone who made an impact on you
Being out of your comfort zone (experiences with people of different backgrounds, travel, moving, doing something for the first time)
Challenging life experiences: something that forced a lesson upon you
A mistake you made
An event that was out of your control that nonetheless caused you suffering or loss
Overcoming an obstacle
People that shaped your life:
Mentor, family member, friend
Author, actor, speaker, personal hero
Think about what each element on your list taught you or how it changed your thinking. Answer for yourself why the event or person is important. Then brainstorm how one or two medically related activities can be tied in.
With this strategy, your personal statement will develop around a narrative that is unique to you. It will also communicate to admissions officers who you are and why you want to provide medical care.
To further your thought processes, ask yourself these questions:
What is distinct or unique about you/your life story?
What are some specific details about your personality, values, or experiences you can share to help them get a better understanding of who you are?
In what ways have your experiences contributed to your growth?
Have you overcome any obstacles or difficult circumstances in your life?
What valuable personal characteristics (integrity, compassion, diligence, etc.) do you have?
What soft skills (leadership, teamwork, communication skills, etc.) do you have?
Next, connect those answers to medicine-specific questions:
How and when did you become interested in medicine?
What have you learned so far about medicine?
Why do you want to become a doctor?
How do you know you want to be a doctor?
How have your experiences and your understanding of yourself confirmed your desire to do medicine?
In what ways have you shown that you have the characteristics necessary to succeed in the field of medicine?
How will your skills translate into being a good doctor?
Are there any gaps or discrepancies in your academic record that need explaining? This can be an obstacle or difficult circumstance.
Though you don't want to include the answers to all these questions in your personal statement, knowing the answers to these questions is a good starting point.
You should highlight a few unique experiences, skills, or personal characteristics and make those the focal point of your essay.
Choose Stories that Show Your Character
Ordinary personal statements focus on the experiences that applicants think will make them seem impressive. The best personal statements focus on the qualities that make applicants truly special.
Instead of choosing their standout qualities — character, personality traits, attitudes — most applicants simply choose experiences they think will help them stand out to admissions committees. Then they try to force those qualities into the experiences they've already chosen.
Why is this an issue? Imagine you have participated in the following extracurricular activities:
Biochemistry research for 2 years
Clinical experience shadowing for 3 years
Math tutor for under served youth for 2 years
Trombonist in the high school band and trombone instructor for 3 years
International medical mission trip volunteer for 3 summers
Premed organization member for 3 years (vice president for 1 year)
At face value, which of these experiences do you think would make you seem the most impressive to an admissions committee? Given these choices, most students would choose to write about clinical shadowing (2) or medical mission trips (5). And most students who choose one of those two topics will take a very similar approach, such as starting off the essay describing some interaction with a very ill patient or one with whom they experienced a language barrier.
Typical Applicant Example:
"Mary was well known at our clinic by all of our doctors, nurses, and medical staff. Based on her sharp intellect and cheerful pattern of making our staff feel like we were her best friends, it would be difficult to tell why she frequently visited the hospital. Besides her use of a walker, her Parkinson's disease diagnosis had not slowed her down much.
Throughout my interactions with Mary, I wondered how she maintained such a positive attitude despite her ailments. She seemed to give our staff more joy with her beaming smile than receiving care. I wanted to give her the best care possible, whether through asking our great nurses to check in on her or offering an extra blanket or favorite snack to ensure comfort throughout her stay.
However, I was simultaneously frustrated that my ability to help Mary ended there. This lingering lack of fulfillment has served as a great motivator to find ways to do more for patients like her."
Although the above example provides some insights about the applicant's motivations ("…find ways to do more for patients…"), it is written about a common topic (a realization that came during clinical shadowing) with a typical delivery —  written broadly about interactions with a particular patient.
The best personal statement writers, on the other hand, first think of the personal qualities they want to demonstrate in their essay before choosing a situation or event to write about. Next, they think of an experience that best highlights these qualities, regardless of whether or not it seems most "impressive" at face value. Finally, the best personal statements zero in on a particular event or situation to capture the reader's attention with a detailed personal story.
By taking this approach, the best personal statement writers are better able to demonstrate their qualities because their story was chosen expressly for that purpose. After all, schools are attracted to particular candidates because of their qualities and not a specific experience they've had.
Let's suppose this same applicant wanted to highlight her community involvement and commitment to serving underprivileged groups. Returning to the list of extracurriculars above, she could choose to write about working as a math tutor (3) or being a trombonist in the school band and trombone instructor (4). By choosing the latter and zooming in on a particular event, this same student could write the following personal statement introduction:
Better Example:
"My palms had never been as sweaty as when I walked on stage with my trombone in front of a 500-plus member audience on June 9th, 2015. Sure, I was pretty good. But I would like to think that being invited to play Curtis Fuller's "Along Came Betty" at the Omaha Black Music Hall of Fame had as much to do with the music skills I had honed over the past decade as it did with training the 8-member band of 10 to 13 year-olds from the inner city to join me on that same stage. I was nervous because this performance was for them; I needed to be at my best."
This introduction would likely stand out because it is about an uncommon topic (a musical performance) and seamlessly demonstrates the writer's community involvement, especially with underserved youth. As a bonus, it captures the reader's attention in 382 fewer characters.
Typical personal statements could have been written by any applicant. Good personal statements are those that could only be written by a specific applicant. The example of a typical introduction could have been written by any number of medical students who volunteered in a hospital. There simply aren't enough unique insights and details about the applicant. On the other hand, the second introduction could have only been written by that individual.
So how do you avoid a dull introductory paragraph? Use the approach above — first listing your unique qualities, then identify situations where you've expressed those qualities, finally zoom in to tell a detailed story.
Show, Don't Tell
You've likely heard the adage "Show, don't tell" enough already. Rarely do we receive practical advice on exactly how to demonstrate our qualities, rather than list them. When you can do this, you provide a more authentic glimpse of who you really are.
If you read the following sentences from two different applicants, which one would you think was more giving?
Applicant #1: I am a very giving person.
Applicant #2: I volunteer 4 hours every week to work at the homeless shelter.
You'd probably chose applicant #2, even though they never used the word "giving" in their sentence. As a reader, we extrapolate how giving that applicant is.
Going back to the intro paragraphs above, we can see that the typical one "tells" about the applicant's qualities, whereas the better paragraph "shows" the applicant's qualities.
More Medical School Personal Statement Examples :
Typical introductions:
"I wanted to give the best patient care possible…" (giving)
"This lingering lack of fulfillment has served as a great motivator to find ways to do more" (motivated)
Better introductions:
"…the music skills I honed over the past decade…" (dedicated)
"…training the 8-member band of 10-13 year-olds from the inner city to join me on that same stage." (giving, empowering)
"I was nervous because this performance was for them; I needed to be at my best." (selfless, motivated)
Strive to let your accomplishments, approaches, and insights speak for themselves. Describe your work in an engaging way and let the reader do the complimenting for you.
Stay on Topic
Some applicants make the mistake of putting the focus on supporting characters, like a parent or patient, making them more compelling than themselves or sharing the limelight. But the best personal statements maintain the focus on the applicant.
Like any great story, your personal statement should highlight a compelling character. But that character, the star of your story, should always be YOU. There is nothing wrong with including another character in your personal statement's story. But other characters should only be used to demonstrate your qualities, whether through an interaction you had or an insight you gained after.
Returning to our examples above:
In the typical paragraph, Mary and the applicant are co-leads in the story. We don't even read about the applicant or her insights until the fourth sentence. Mary seems just as impressive as the applicant.
The better paragraph is all about the applicant — her concerns, dedication, and motivations. Even though she mentions the inner-city youth, they serve only to demonstrate the applicant's qualities.
Your opportunity to impress med school admissions committees with your personal statement is limited to 5,300 characters. Strive to keep the focus nearly entirely on you.
Know ahead of time that your first draft is just that — a first draft. Once you get something on the page, you can start rewriting and revising it into the perfect statement.
Common Medical School Personal Statement Mistakes
Explaining the answer to "Why I want to be a doctor" can be overwhelming. Many applicants end up making the mistake of answering a different question: "What have I done that qualifies me for medical school?" The result is a tedious list of GPAs and MCAT scores that make personal statements read like a resume.
A better approach is not to focus on the question that your essay will answer, but on the personal aspects of your experiences on earth that shaped who you are — a person whose goals and values align with entering the medical profession.
More common mistakes to avoid:
Not being concise
Using clichés
Breaking character limits
Not using transitions between paragraphs and topics
Not getting a second opinion or consulting an expert
There are some red flags to keep in mind as well. Admissions experts will not be impressed with:
Arrogance or narcissism
Self-deprecation or lack of confidence
Unexplained gaps in education
Generalizations
Poor grammar
Lack of passion
What is the AMCAS personal statement prompt? The AMCAS personal statement prompt is: Use the space provided to explain why you want to go to medical school.
How many characters are allowed in the medical school personal statement? The characters allowed in the medical school personal statement for the AMCAS application is 5,300 characters. Spaces count as characters, equaling roughly 500 words. The AACOMAS is similar in length and character limit.
How long should a personal statement be for medical school? A personal statement for medical school should be approximately one page.
What personal statement topics should I avoid? There are no specific topics that you should completely avoid in your personal statement. You may receive advice to steer clear of topics like mental health, having a parent that's a doctor, or volunteer work. But it's not these topics themselves that are a problem; how you use these stories and experiences to show your personality and character are what matter.
Get an Expert's Opinion
When you're ready to consult with experts regarding your medical school personal statement, prep for your medical school interview , or any other part of your med school application or re-application , contact us . MedSchoolCoach and ProspectiveDoctor can provide step-by-step help with your entire application .
Related posts:
Emily's Path Part 1: Why I Applied to Medical School
Emily's Path Part 3: A Supportive Partner
Organization Tips for Med School Applications
Separating the Best Medical School Personal Statements from the Mean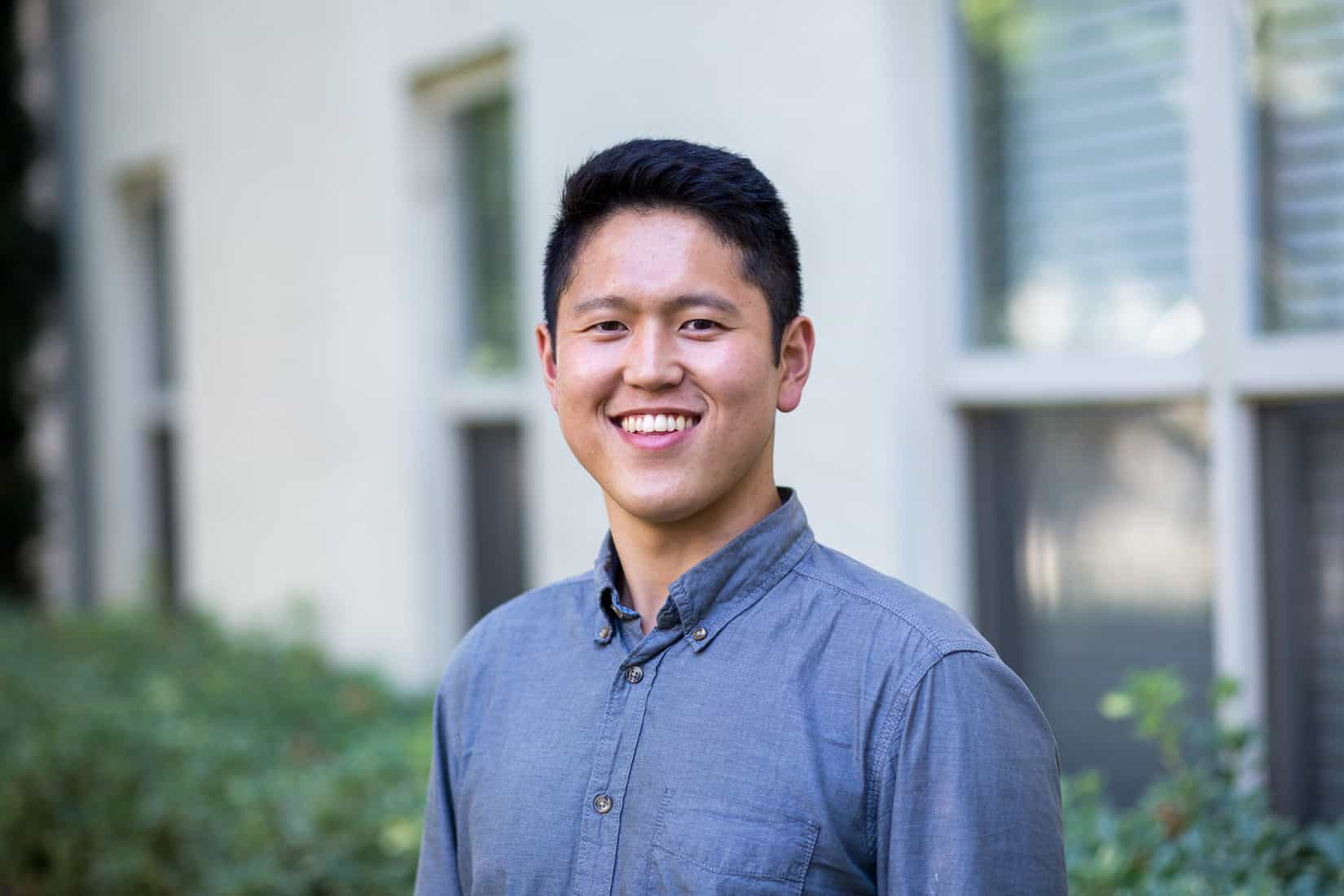 Edward Chang
Related articles.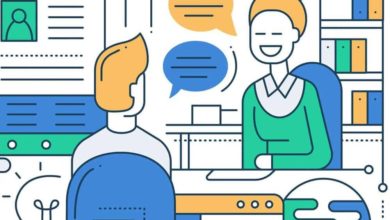 How to Prepare for a Multiple Mini Interview (MMI)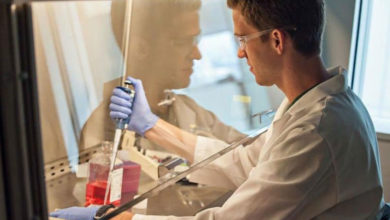 How to Distinguish Yourself as an MD/PhD Applicant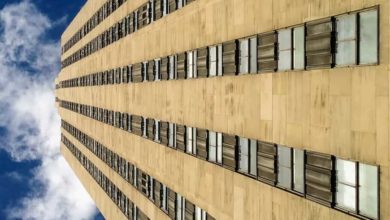 3 Year Medical School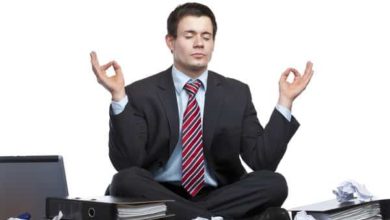 Finding and Maintaining Balance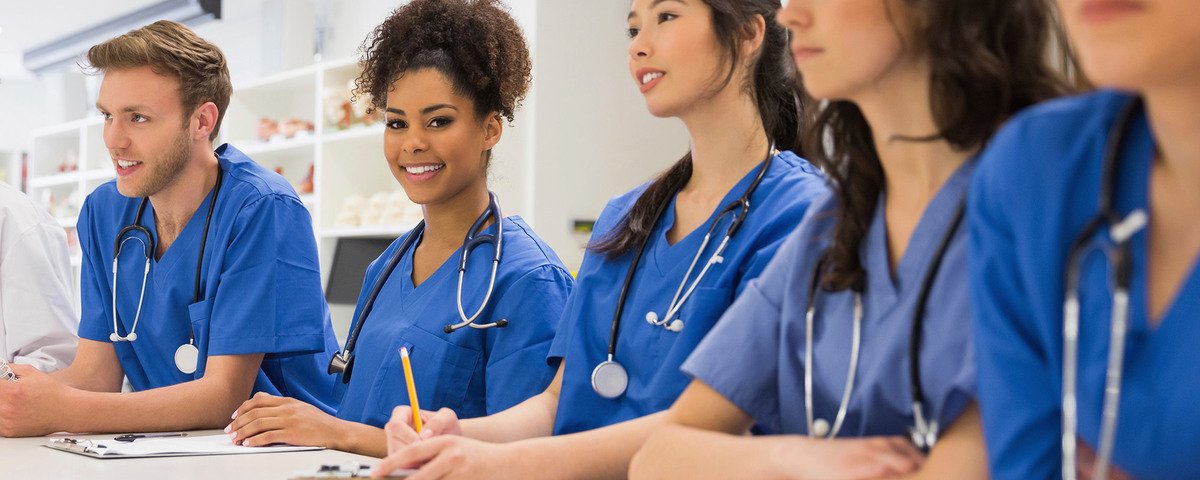 Medicine Personal Statements
Personal Statement Service has helped over 1000 students get into their dream university, and med schools are no exception.
We are the UK's leading provider of medicine personal statements and can help you with the exceptionally difficult process of applying to medical school, whether you are an undergraduate or a postgrad.
Our team of expert writers collectively have over fifty years of experience in professional personal statement writing for medicine and have helped hundreds of medical students gain places in their dream medical schools. We know exactly what medical schools are looking for in medicine university applications and are able to craft brilliant medicine personal statements that will make you stand out from the crowd.
Medicine Personal Statement Service
For medicine, we offer an amazing package that is guaranteed to help you with your medicine university application or any medicine-related field. Our team of medical personal statement writers have intimate knowledge both of the field of medicine and in the application process for medical school, meaning that they are able to produce comprehensive, erudite pieces of writing that impress admissions tutors and tick all of their boxes.
Using the information you provide us, we are able to weave all of your achievements and work experience into a compelling medical personal statement that will help you to achieve a place at your dream medical school.
Our Services
Testimonials
" I have always been interested in the way people's minds work and really want to work in this area. But I didn't really know what the university wanted me to say in my statement. The statement the company produced was very professional and highly informed, as if it had been written by a psychologist! "
" I had a huge amount of material I wanted to get into my statement but had no idea what was important and what wasn't. The company produced a statement for me which used all my key ideas and covered my work experience and my individual abilities. I am sure it made all the difference in my successful application. "
" I find this subject very interesting, dealing as it does with medical ethics, genetics, psychiatry, negligence and so much more. I was very grateful for a very fluent and readable statement which pulled all my ideas together and helped to shape my own ideas for myself as well as presenting me as enthusiastic and focused. "
" I was sure that I had good enough A-level results to study Law, and I had spent time observing in court and seeing what a solicitor's practice is like. The statement the company gave me pulled all this information together and sounded really professional. "
" As a mature student who had worked for over 10 years, I came late to making a UCAS application to study for a degree which would allow me to change career pathways and become a social worker. I was very unsure of what I needed to say in my statement and sought help from the company, who wrote a really comprehensive and persuasive piece for me. "
" I loved chemistry at school and have always felt that it is a really important subject for innovation and technology design. The company's writer did a statement for me that was so accurate and informative that it might have been written by a chemist. Perhaps it was! "
" Civil Engineering really impresses me with its amazing ability to produce structures that seem to defy gravity and look fantastic. I didn't know what to say and what to leave out of my statement, but the company solved my problems in a really helpful and impressive way. "
" Fascinated by flight and really interested in engineering of all kinds, I was really keen to get a place at Bristol. I knew my statement would have to be superb and turned to the company, who produced a tremendous piece for me and was instrumental in me getting the offer I was dreaming of. "
Medical School Personal Statement
Medical school personal statements are notoriously difficult to write. Applying to medical school itself is an incredibly difficult process, from sitting the BMAT to preparing for interviews all whilst studying to achieve the highest grades at A-Level.
Let us help you! At Personal Statement Services, we aim to take the stress out of applying for medicine by writing the perfect medicine personal statement for you, giving you the time and energy to focus on the rest of your medicine university application.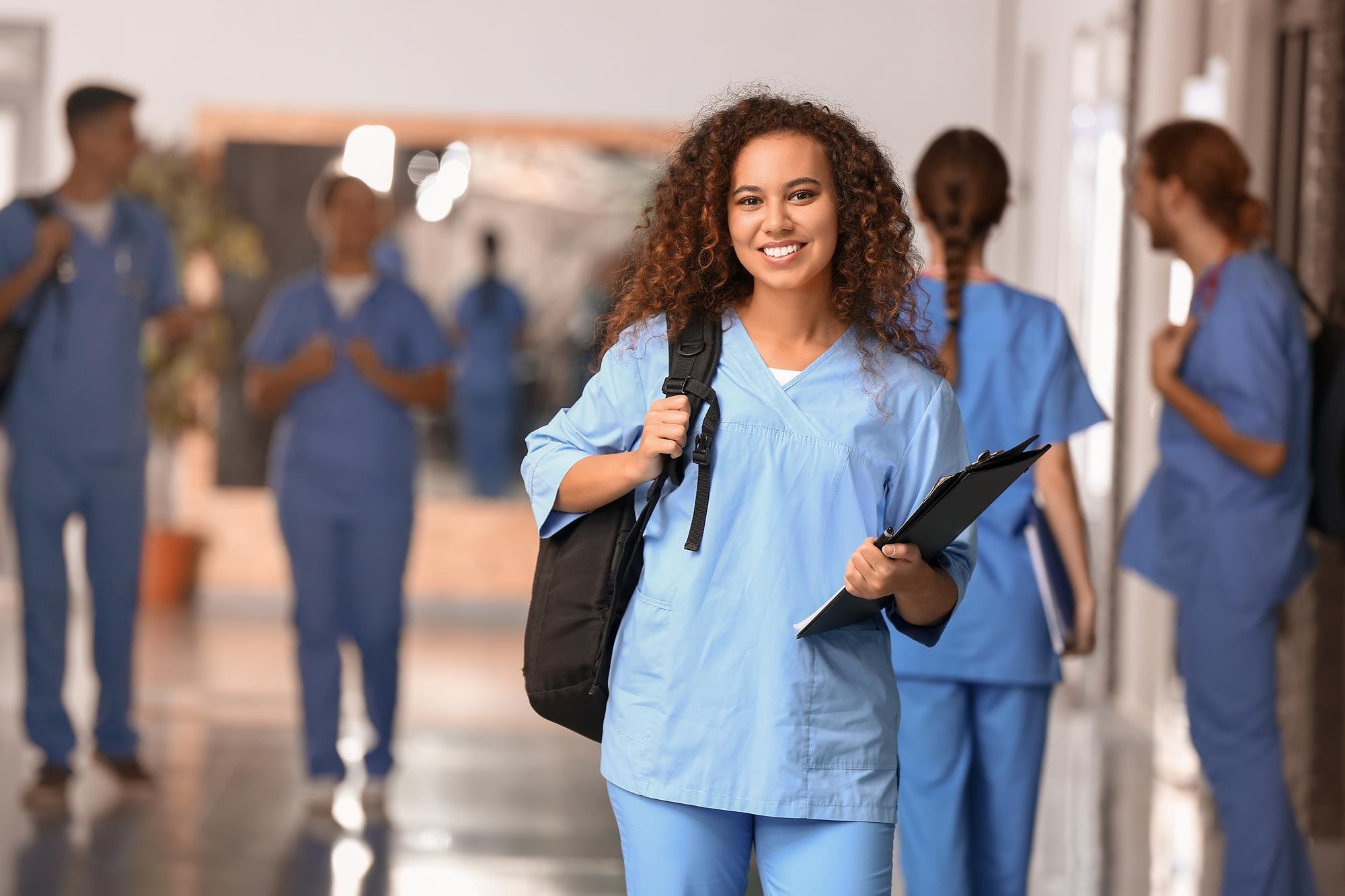 Undergraduate Personal Statement
Undergraduate personal statements for Oxford and Cambridge's medical programmes are required to show next-level dedication and expertise. If applying to medical school is competitive, then applying to Oxbridge medical school is doubly so.
Do not fear, though, for we are here to help! With our elite Oxford and Cambridge medicine personal statement writing service , you will benefit from the combined expertise of both our Oxbridge and medical writing teams, guaranteeing you a personal statement that stuns any admissions tutor who reads it. This is the service for those who dream big and want to achieve the very best in their medicine university application.
Postgraduate Medicine Personal Statement
Postgraduate medicine personal statements are also available through our website. If you are applying to one of the many medicine-related postgraduate fields and need help writing your medicine personal statement , then we are here to help. Our expert medical team will ensure that you receive the best medicine personal statement that is tailored around you and your ambitions.
UCAS Medicine Personal Statement
UCAS medicine personal statements always have an earlier deadline than the majority of course, so we aim to provide a professional, quick service to make sure that you meet any of the early medicine university application deadlines. Our services also include a 7-day review period in which you can request any additional amendments to your medical school personal statement as you wish, free of charge.
Dentistry personal statements
Dentistry personal statements are also one of our most popular services. We have extensive experience writing personal statements for dentistry and our dedicated team of professional writers will make sure that your personal statement for dentistry is a truly next-level piece of writing that will combine eloquence and style with in-depth knowledge of dental theory and practices. The finished product is a personal statement for dentistry, completely unique to you, that you will be able to proudly send off, confident of success.
Veterinary medicine personal statement
Veterinary medicine personal statements written by our team of experts in veterinary medicine are guaranteed to impress any admissions tutor. Expertly crafted around you, we will write a personal statement that perfectly encapsulates your passion for animal physiology and welfare with your outstanding achievements and motivation, resulting in a compelling, impressive piece of work.
A Guide to Medical School Personal Statements
The recording will load in a moment., the admissions process is hard - robbie is here to help, schedule a free consulation to meet robbie and get your questions answered, get help with:.
Interested in working with Robbie?
Learn about the entire admissions process from a top expert, get your essay reviewed by an expert.
CollegeVine's network of admissions experts have helped students write essays that stand out to admissions officers. Work with an expert today to craft the perfect essay.
About this livestream
Join CollegeVine advisor, Robbie Herbst, for guidance on crafting an effective personal statement for medical school applications. It covers choosing a topic, highlighting relevant experiences, and conveying one's motivation and passion for the field. Participants will gain insights into what admissions committees look for in a strong personal statement and tips for standing out in the application process!
Robbie Herbst
Specialties.
Undergrad College: Georgetown University '21
Major: History; Minors in French and Russian
Work Experience: The college applications process is all about responding to one question: who are you? I am passionate about helping students craft a creative answer. I have been helping students gain admission to the T25 schools of their dreams since 2018, when I first started working for CollegeVine as an Applications Consultant, and later, blog writer. Soon after graduating from Georgetown, I started my own company to make college advising my career. I currently mentor students through one-on-one consulting sessions and essay editing.
My Admissions Story: My admissions journey began with a desire to dive into the humanities and have an adventure of self-discovery. I applied to East Coast liberal arts schools that value creativity and specialize in teaching languages, history, and international affairs. One thin deferral letter came in the fall, a thicker envelope came in the spring, and with that, I was accepted to my dream school — Georgetown University!
Other recordings by Robbie Herbst
Writing Transfer Essays
Essay Series: Guide to the 2022-23 Common App Essays
How to Create an Original Essay Topic
Norwich U: Military Lifestyle in College
A Parent's Guide to Elite College Admissions
How to Prepare for the Financial Obligation of Paying for College
Parent Series: Guide to Elite College Admissions for Asian-American Students
Popular recent recordings
How to Get into Georgetown
How to Get into Harvard...from a Harvard Grad
Parent Series: Writing the Perfect College Essay
Parent Series: How to Get into Duke
[email protected]
0333 050 7764 (Mon-Fri (9AM-5PM)
We Are Medic Mentor's '22 Partner
0333 050 7764 (Mon-Fri 9AM-5PM)
All Interview Support
All BMAT Support
All UCAT Support
You decide how much you want to pay for our Personal Statement Bundles!
Other PS Support
All-In-One Tutor
UCAS Statement Tutor
Interview Tutor
Medicine Mock Interviews
Medical School Guides & Reviews
Medical School Success Calculator
PS Free Resources
UCAT Free Resources
BMAT Free Resources
Interview Free Resources
Our Guarantee
Medicine Personal Statement: The Definitive Guide
Home » Application Guide » Medicine Personal Statement: The Definitive Guide
We believe in leveling the playing field. You can pay whatever you want for our Personal Statement bundles!
Application Guide Menu
PS Self-Study
Awesome ps resources., awesome resources + course.
Writing a Personal Statement can be intimidating; having to pitch the most important reasons why you would make a great addition to a medical school (within a mere 4000 characters) can feel like a Herculean task that can wait until tomorrow.
This guide will help you put pen-to-(metaphorical) paper, and break down what exactly makes a successful Personal Statement for Medicine, including how to structure each section of the statement, things to do, and things to avoid.
Why is a Personal Statement used?
A Personal Statement is a way for Universities to find out a bit more about you as there is only so much that a set of grades (that is going to be remarkably similar to many other applicants) on a UCAS form can say. It is a chance to showcase what makes you a strong applicant and convince them that you deserve an interview. Additionally, many Universities will also use it as a springboard for certain interview questions, so it can be a prompt to help you in this part of the process too.
Need some extra guidance in your Personal Statement preparations?
Signing up to the Personal Statement Bundle means you'll be guided by expert Medics who will help you write the perfect Personal Statement and provide unlimited redraft submissions.
Want to learn how to Write the Perfect Personal Statement? T his bundle is the one for you…
What should your Personal Statement include?
Medicine Personal Statements can be slightly different to other subjects as there are some key areas you need to include due to the vocational nature of the degree;
#1 Motivation
Motivation should be conveyed convincingly as the degree and profession can be gruelling.
Medical schools invest a lot in each participant, so naturally would like to ensure the majority want to see the degree through (see more later in the Introduction guide).
Passion is expressing why you would be enthusiastic to undertake this path and what areas truly interest you.
This can overlap with, and form part of, motivation. It can, inevitably, get a little cringey or cliché so there are tips discussed later about how to avoid this.
Make sure you can verbally expand on whatever areas of interest you mention at interview especially if you claim that you read around the topics.
#3 Suitability
Suitability comes under what skills and qualities you have that would make you a good doctor. These can include:
Good teamwork skills,
Effective communication,
Being trustworthy and acting with integrity,
Being organised,
Being emotionally resilient,
Punctuality and being dependable,
Being hardworking,
Being caring and empathetic,
Being confident but not arrogant etc.
The GMC has a good document explaining some of the traits they require from doctors. Medical schools also often specify which traits they want to see on admissions websites ( like this one from UCL ).
Make sure you show proof of these traits as opposed to just listing, which is less believable – known as "show don't tell".
#4 Evidence Of Interest
Evidence of interest (work experience, volunteering etc) – this is crucial to include as it shows you have proactively engaged with your interests.
A key trap many people fall into is listing and going for breadth over depth. It's understandable as you may want to include everything you've done, but what you learn and how you reflect from each experience is far more important than whatever the experience happened to be (see later in the Main body guide).
How do medical schools use Personal Statements?
Medical schools have different marking criteria or ways of using the Personal Statement in the application process.
Medical School Personal Statement Marking Criteria
Some, such as Nottingham, use it alongside UCAT scores to settle tiebreaks between interview scores, whereas others, such as UCL, use it more holistically. To optimise your chances of getting offers, you should do thorough research and hit all the criteria that medical schools ask for.
A good way to approach this is to make a list of the key things each medical school you have applied for requires in the Personal Statement (this is often the motivation, passion, suitability and evidence of volunteering/work experience) and you will often find a lot of this overlaps. This will give you a good base with which to populate the main body of your Personal Statement with.
It can be hard to strike a balance as some medical schools prefer a Personal Statement to show that you are an all-rounded individual and like to hear about the extracurricular activities.
UCL Personal Statement
UCL, for example, like to see "other interests, for example music, travel, sports, or any activities that are considered to broaden the general education of the candidate". If this is not clear in other parts of the UCAS application, it would definitely be wise to add in a paragraph in the Personal Statement to tick this box.
Cambridge Personal Statement
However, others such as Cambridge, do not place much weight on "specific extra-curricular activities that are not relevant to the course applied for" and like to see additional activities pursued that relate to Medicine or Science.
A way around this for Cambridge applicants could be the SAQ (supplementary application questionnaire), which has a box where you can include additional information that may be more academic and allows you to be slightly more balanced in the PS that goes off to other Universities.
Whichever way you attempt to strike a balance, make sure you do not completely alienate one of your choices in terms of their criteria.
Up-to-date information can often be found on websites for each University and below are some details about how certain Universities use Personal Statements. Remember that this can change year upon year (for example, Nottingham no longer use it as a weighted component) so it is important to get up-to-date information from the specific University websites.
Do not be afraid to drop the admissions team a quick email to signpost you to the correct information if you are ever uncertain!
How to structure a Personal Statement
1. introduction.
There is a reason why many agonise over the perfect way to start their Personal Statement. This is because it is undoubtedly impactful and creates the first impression that sets the tone for how an admission tutor reads the rest of your statement.
If you are finding the introduction hard to write, a good way to begin is by asking yourself why you decided to study Medicine (motivation) and write down the first thing you answer.
The key reason for doing this is once something is written down you can edit it, or change it altogether, but it is something solid to work with. You could even wait until after you have written the main body and then revisit this first attempt at an introduction and reshape it.
Personal Statement Opening Line
There has been research completed about how common certain opening lines were in Personal Statements. Here are the top five (to avoid!):
Things most people like to focus on in the introduction is a few lines about the "personal" nature of their choice to pursue Medicine as this is a good way to segue into writing. This could be some experience that shaped you, or simply what it is about Medicine that makes you want to spend the next 5-6 years studying it. You want to find the balance between conveying passion without being overly dramatic or cliché.
Make sure you are sensible – there is no expectation for your first word to have been "doctor" or to have been driven to study this since age 3. Instead, try to be honest and realistic, and make the reason something you would be comfortable saying out loud face-to-face if it came to it.
2. Main Body
The key things you want to ensure you cover in the main body are:
Experiences (placements, volunteering etc)
Some extra area of learning or reading you have done in a field that interests you (could follow on from an experience)
Traits you demonstrate that will make you a good doctor (could be linked to what you developed during experiences)
Brief mention of hobbies/outside interests that make you well-rounded (which could be linked to how you would cope with pressure and relax with a stressful job)
Some people like to approach the main body by dividing into paragraphs of certain traits/interests + examples and then work experience + reflections. Others like to integrate traits into paragraphs about their experiences. The key point to realise is that you have to prioritise what you want to mention as there is no way to crowbar everything in.
Another crucial thing people forget that they need to do is to reflect. For each major experience you mention (eg. a work experience placement) you MUST reflect on things like what it has taught you or how you have gone off to research further about the area etc.
It is a key skill in the profession itself and without reflecting, the main body becomes a list of things you have done which quickly becomes boring to read. By not reflecting, you do not demonstrate your capacity to improve and it does not add some of your personality and thoughts to experiences that others may have had.
For example, one candidate who simply states they did a flashy placement in a well-known hospital and lists all the things they did will have a far less effective and meaningful point than another who may not have managed to obtain clinical work experience, but reflects profoundly on lessons they learned and skills they acquired whilst making cups of tea for elderly people at a care home. By reflecting on major points, you will manage to strike the correct balance of breadth and depth in the main body.
3. Conclusion
Like the introduction, this can often be one of the hardest sections to write. At this point you have likely toiled away over the main body, and the job of the conclusion is to wrap up the statement and leave a positive impression on whoever is reading it. People like to approach this in different ways. Here is a list of some of the things you could use your conclusion to discuss:
Reiterate the points you have made. Tie back to key points you made previously and re-emphasise them in the conclusion to give them another chance to hit home.
Make it "personal". Use the space to leave a final impression about why you personally would make a good addition to the university by maybe mentioning what you hope to give back to the community.
Talk about moving forward. Write broadly about long or mid-term goals or maybe something relevant that you hope to achieve in the short-term. This could be future career ambitions (although make sure you do not seem close-minded about the path you want to take), areas you are looking forward to studying in more detail, or parts of the course that you are excited to get involved in.
Mention an awareness of the challenges of the field. A typical way people show they are realistic whilst reiterating their key skills is a point about how they do know it is a demanding course/profession because of A, B and C but their traits of X, Y and Z would help them rise to the challenge.
This being said, there are plenty of things to avoid doing in a conclusion:
Don't trail off – after using this guide to write a fantastic Personal Statement, don't ruin it by waffling and not having a decisive end. This will not leave the desired bold impact, and will make your piece seem weak and unstructured.
Don't make it very lengthy – the bulk of your information should be in your main body so use characters wisely in this set of closing remarks and be concise.
Avoid being vague and introducing lots of new information – if you have a new big point, the main body is the place to make it as quickly wrenching it into the conclusion can just confuse the reader (and also likely means there is no reflection on this point)
Check out these Personal Statement Inspiration and Examples Articles:
Dentistry Personal Statement Examples – KCL (Emmy)
Dentistry Personal Statement Examples – KCL (Saif)
Dentistry Personal Statement Examples – Cardiff (Eera)
Are you feeling stuck with your Personal Statement?
Writing Top Tips
Apart from the points made above, here are 5 key tips to use when writing your Personal Statement:
Put pen to paper as early as you can.
The process of editing and checking takes most people longer than the writing of a first draft so organise ahead and leave plenty of time. If you are getting other people to check your statement, remember that they may be busy and take a while to reply. Factor this in and do not cut it too close to the deadline.
Start and end with impact.
Put yourself in the shoes of an admissions tutor who is going to be reading Personal Statement after Personal Statement. They are only human and, even if this is your labour of love, it is natural that they may switch off slightly. To create a lasting impression, make sure you hook them in with a good introduction, and end with a strong resolute conclusion.
Flawless spelling and grammar.
Making a mistake with spelling or grammar is a cardinal sin with such a prepared piece of writing.
As far as spelling goes, make sure you use spellcheck and have a very thorough check for words like "or" that may be typed as "of" etc.
Try reading it aloud a few times to see if commas are in the right place and sentence structure makes sense. Often teachers offer to have a read of your Personal Statement so reach out to them for a fresh set of eyes.
For the content side of things, it may be wise to find someone who has experience with the application process to have a read over but pretty much anyone can help you out by checking for spelling and grammar so don't be afraid to ask for help and feedback.
Don't use a thesaurus too much.
If you're a fan of Friends think along the lines of Joey with a thesaurus . If you can say something simply in fewer words then that can often be better than using overcomplicated vocabulary that can be misused and make the piece challenging to read.
It's mentioned in detail in the Main body guide, but make sure your statement is a reflective essay and not a list. This is the best way to ensure you make the Personal Statement about you and shows you can learn and improve.
Want even more writing tips? Check out 5 more ways to improve your writing! Signing up to the Personal Statement Crash Course will provide you with heaps of tips and tricks to write the best Personal Statement you can.
Mistakes/Things To Avoid
Now that we've been through 5 tips for your Personal Statement, let's go the other way and cover things you SHOULDN'T say:
"Saving lives."
This point is very medic-specific but often people give their motivation for picking the profession as wanting to save lives.
This can seem harmless and certainly doesn't make you a bad person, but it does not demonstrate you have a true awareness for the field you are entering as the job will not always mean you can, or will be able to, save lives.
Whilst sounding a little less heroic, a better alternative is talking about how you want to improve their quality of life (and learning that this was the job of a doctor could even work in to a reflective point about something you learned from work experience/exposure to the field!)
The "P-word"…
Although it is a point you want to convey, the word "passion" is very overused. Check how many times you repeat words like this and try to cut out unoriginal phrases like "I am fascinated by" or "I am passionate about".
It might be tempting to fib and over-exaggerate, but remember that asking about anything you put in your Personal Statement is fair game in an interview.
They aren't expecting you to be superhuman and have an amazing background, but if you get caught out in a lie during the stress of an interview you basically throw your integrity out the window, which is a key trait for future doctors.
Name-dropping universities.
Remember that all choices see this Personal Statement so do not alienate and show disinterest in other choices by name dropping one.
Similarly, for your 5th non-medical option, check with the admissions team if they mind having a Personal Statement geared towards medicine. It is often the case that many biomedical courses do not mind this, and means you can focus on the medical aspect without alienating them, and give your best shot at the 4 medicine options.
Be VERY aware of plagiarism.
A quick Google search can unleash hundreds of exemplar Personal Statements.
This is a good way to understand the sort of thing you could write about but that should be it. Medical schools are very concerned with ethics and it would be very hard for them to excuse a violation of this before you have even set your foot through the door by means of plagiarising.
A good way to avoid this is by resisting the temptation to write your Personal Statement with another one in the same window on your computer. Additionally, be wary about posting excerpts of your statement in public forums as other people could lift these phrases.
That's not everything that can go wrong though! Learn more about the mistakes you need to avoid when writing your Personal Statement!
Final Words
Understanding the things to write is as important as learning what not to write when it comes to a Personal Statement. Hopefully reading this has helped break down what you need to do to write a successful personal statement section-by-section and has inspired you to start early.
All that's left to say is good luck with writing your Personal Statement and the application process as a whole!
There's plenty more ways to perfect your Personal Statement!
Learn how you can write an amazing personal statement for free on our Personal Statement Resources page. Our top guides include:
Hardeep Lotay
unlock infinite medical wisdom
Just leave your email in the box and you'll receive weekly updates and the best tips for your medical application!
Application Support
Personal Statement
Crash Courses
1-1 Tutoring
Free Resources
Medicine Application Guides
Personal Statement Free Resources
Other Stuff
BMAT.Ninja™
UCAT.Ninja™
Exams.Ninja
School Support
Tutor With Us
Nucleus Platform
Help Centre
Get Friendly Advice
You can give us a call (0333 050 7764) between 9AM-5PM Mon-Fri for some useful application advice and help decide which 6med support is best for you.
Get some useful application advice and help decide which 6med support is best for you.
Admission Essay
Statement of Purpose
Personal Statement
Recommendation Letter
Motivation Letter
Cover Letter
Supplemental Essay
Letter of Continued Interest
Scholarship Essay
Role Model Essay
Our Editors
College Admission Essay Examples
College Cover Letter Examples
College Personal Statement Examples
Graduate Personal Statement Examples
Graduate Statement of Purpose Examples
MBA Essay Examples
MBA Personal Statement Examples
MBA Resume Examples
MBA Recommendation Letter Examples
Medical School Personal Statement Examples
Medical School Recommendation Letter Examples
Pricing Plans
Public Health
Dissertation
Research Paper
Academic Editing
Motivation letter
Letter of Recommendation
Medical Personal Statement: Step-by-Step Guide
EssayEdge > Blog > Medical Personal Statement: Step-by-Step Guide
The importance of your medical school personal statement cannot be overestimated. In fact, not taking this reality to heart is one of the biggest mistakes that you can make in your application to medical school. Your GMAT scores and your CV will help the admissions committee understand what you are able to accomplish, but it is only your medical personal statement that can tell them who you are. Ultimately, human beings – not test scores of lists of achievements – become physicians. Your medical personal statement is a unique and invaluable opportunity to show the admissions committee that a real person is applying to their program.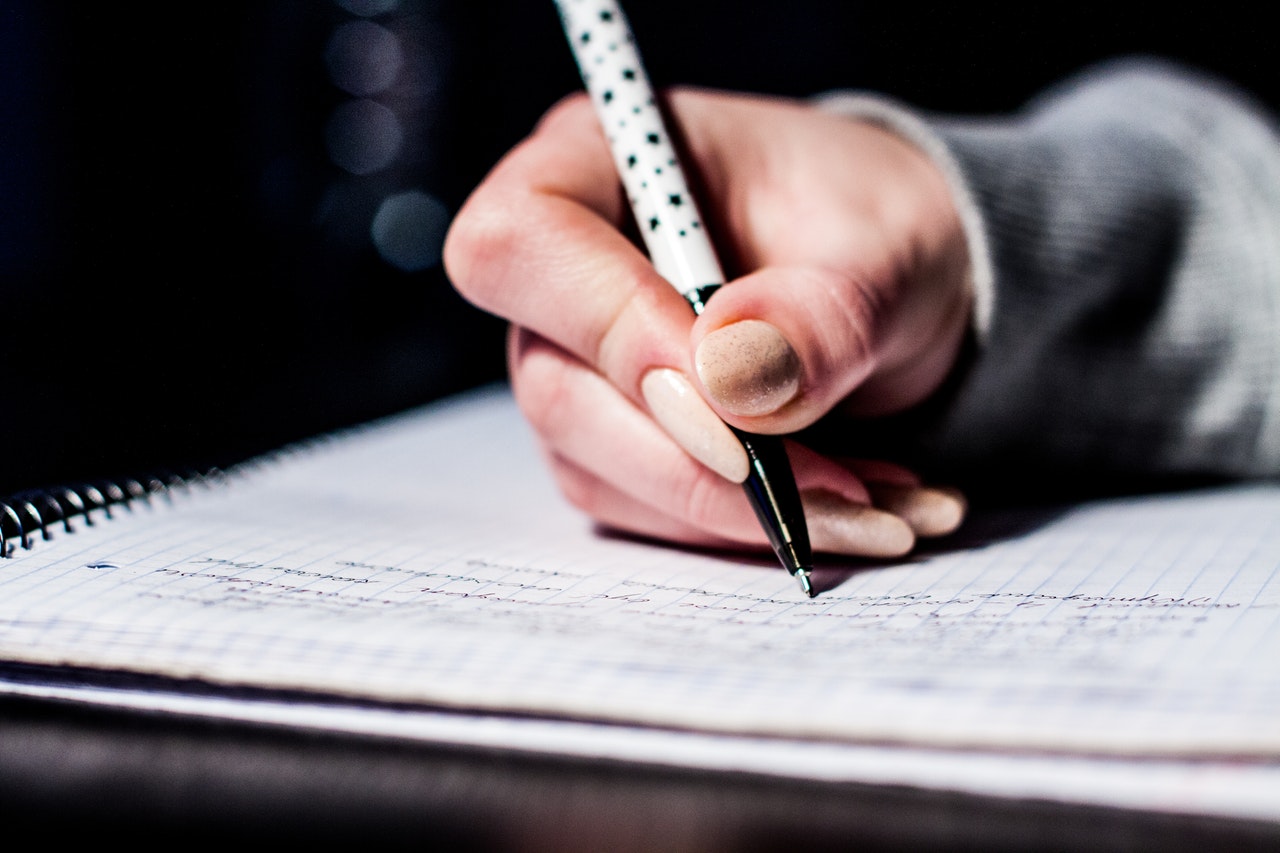 Start Early on Your Medical Personal Statement — or Better Yet, Start Now!
For this reason, it is essential to take the time to craft a great medical school personal statement. Though the process can be difficult, much of the difficulty for those applying to medical school is usually created by procrastination. Writing a medical personal statement that will stand out to admissions committee officers is not complicated, but it does take time. Your time is already fully scheduled, so even taking the time to plan your medical school personal statement can seem overwhelming. Here's a basic timeline that you can use to kick start your process. Give yourself 45 minutes for each step.
Write the story of why you chose to become a physician. This should be very much like a super-short story that is narrative in nature. Don't worry about quality at this point, just tell the story like you would if you were to explain it to another person.
Create a paragraph about your academic journey to becoming a physician. Demonstrate a love for the sciences and their relationship to the function of the human body. Again, let it sleep for a week.
Now write 1-2 paragraphs about your experiences either in the laboratory or shadowing/observing. What did you learn? Explain how you now have a better understanding of the day-to-day work of being a doctor.
After that, if you have room, write about an activity outside of medicine that will give the admissions committee insight into your character.
Now it's time to tie everything together for the admissions committee. Tell them how your character strengths, knowledge, and passion for caring have formed a strong foundation for success in medical school. Let them know the type of environment that you are seeking and what you hope to gain from the program. Finally, end the paragraph with a statement that reflects your vision for your career as a physician.
Need help? Check out EssayEdge editing services:
By creating your medical school personal statement step-by-step, you will take off the pressure, eliminate the excuses, and ensure that you have a high-quality essay that will help you stand apart from the crowd.
Your decision to apply to med school can't be one-stage and frivolous. So is the personal statement writing. Make this process as organized as possible to make fewer errors. If you see your writing lacks coherency, conciseness, and structure, consider hiring an expert editor on our medical editing service .
You may also like Keeping Your Medical School Personal Statement Personal

Popular Posts
June 2, 2022 How To Start a Scholarship Essay: Catch Reader's Attention Fast
May 16, 2022 My Role Model Essay: A Few Ways to Elaborate on The Subject
May 3, 2022 How To Start a Personal Statement? | Writing Tips and Samples
Related Posts
March 1, 2023 Questions to Ask In a College Interview
January 30, 2023 How to Write a Hook For a College Essay + [Examples]
January 20, 2023 Using ChatGPT for Writing Admission Essay: How It Can Ruin Your Chances of Success
©2023 Student Media LLC. All rights reserved.
EssayEdge: Essay Editing & Proofreading Service.
Our mission is to prepare you for academic and career success.
Log In
Sign Up
Forgot password
Unable to log in? Please clear your browser's cache and then refresh this page and try again
Reset password Please enter your email address to request a password reset.

Check your email We've just sent a password reset link to your email.
This information is used to create your account
Username or email *
Password *
Forgotten password?
[email protected]
+44 (0)20 8834 4579
Medicine Personal Statement Examples
Get some inspiration to start writing your Medicine Personal Statement with these successful examples from current Medical School students. We've got Medicine Personal Statements which were successful for universities including Imperial, UCL, King's, Bristol, Edinburgh and more.
Personal Statement Examples
Read successful Personal Statements for Medicine
Pay attention to the structure and the content
Get inspiration to plan your Personal Statement
Personal Statement Example 1
Check out this Medicine Personal Statement which was successful for Imperial, UCL, QMUL and King's.
Personal Statement Example 2
This Personal Statement comes from a student who received Medicine offers from Bristol and Plymouth - and also got an interview at Cambridge.
Personal Statement Example 3
Have a look at this Medicine Personal Statement which was successful for Imperial, Edinburgh, Dundee and Newcastle.
Personal Statement Example 4
Take a look at this Medicine Personal Statement which was successful for King's, Newcastle, Bristol and Sheffield.
Personal Statement Example 5
Pick up tips from this Medicine Personal Statement which was successful for Imperial, Birmingham and Manchester.
Personal Statement Example 6
This Personal Statement comes from a student got into Graduate Entry Medicine at King's - and also had interviews for Undergraduate Medicine at King's, QMUL and Exeter.
Loading More Content
Privacy Overview