9 Method of Demolition and Process for Building structures
In this article, we explained the definition of demolition, demolition requirement, demolition plan, surveys for demolition, various method of demolition, implosion building demolition, pile hacking, factors affecting the selection of demolition, safety measures during demolition.
Table of Contents
What is Demolition?
Demolition means removing any building structure or part of it in a pre-planned and controlled manner. 
Demolition is defined as destroying old buildings in a controlled manner when the design life of the building completed. Definition of Demolition
Here to things is important for demolition. First Design life, Second is a destroying of old building in a controlled manner. Second thing is important for selection of demolition techniques.
This two things are a major factors which affect the demolition of building.
Demolition is done to ensure that the area around the building is not damaged or affected due to demolition.
Demolition Requirement:
Demolition is required in the following cases:
When the building is very old.
If any part of the building is weakened.
If any internal changes are to be made in the building.
When the design life of the building is completed.
When the building has been severely damaged by an earthquake or other cause.
Survey for Demolition:
Detailed surveys and evaluations are required for the demolition of any building. The building survey includes the following:
1. Building Survey:
Drawing records
Material survey
Hazardous material
Photograph of the building, surrounding buildings
The height of the building, distance from nearby buildings
Type of building
2. Structural Survey:
Special structure
Behavior of structure
Structural support system
Degree of deterioration
Demolition Plan:
For demolition approval, demolition plan is prepared on the basis of building survey. This plan is submitted to the local authority along with the application for demolition approval.
Demolition plan include the following thimgs:
Plan showing the location of the building
Height of the building, structural system, the extent of damage
Details of structures around the building, height, etc.
Layout plan
The proposed method of demolition
Shopping and safety measures of surrounding buildings.
Safety Measures
Sequence of various steps of demolition work
Plan for handling and disposal of debris
Arrangements for site supervision, etc.
Details of machinery to be used in demolition
Factors Affecting Selection of Demolition Method:
The following factors should be taken into consideration while choosing the method of demolition:
1. Type of demolition:
The method of demolition depends on the type of structure.
Demolition methods vary for different types of structure such as load bearing structure, RCC Framed structure, steel structure etc.
2. Size of the structure:
If the size of the structure is small, no special method is required for demolition. Hand demolition can be done. Special technique is required if the structure is large.
3. Duration:
Choose the method of demolition keeping in view the time frame available for the demolition.
4. Location of structure
5. Noise, dust, company limits
6. Available machines
7. Skills of labours
8. Safety
9. Surrounding Structures
10. Behavior of Structures, etc.
Demolition Techniques
Some techniques used for demolition are given in table.
1. Manual Demolition:
Manual demolition is also known as hand demolition.
This method of demolition is especially useful for breaking small structures in densely populated areas.
Manual Demolition of structures is done by laborers by hand.
Large machinery cannot go to the site as it is a crowded area.
To do this demolition method, use the following tools:
Wire cutters
Welding cutters
Hand driven hydraulic jacks, etc.
In this method of demolition, the demolition of the building is done from top to bottom.
Jack hammers are used to break concrete components such as beams, columns, slabs, etc. Oxy-acetylene torch is used to cut reinforcement steel.
A chute or skip is used to bring down debris from top floor to bottom.
If the distance of the edge of the nearest road from the building is more than 6 m (or half of the height of the building) then debris can be allowed to fall freely from the upper floor.
Sequence of manual demolition:
Breaking the first cantilever parts.
Remove water tank , lift cabin etc. from the roof before demolition of roof.
Breaking the floor slab starting from the middle and moving towards the beam.
The order of breaking the floor beam should be as follows.
Cantilever Beam
Secondary Beam
Primary Beam
Remove the non-load bearing wal l before starting the demolition process.
Break the load bearing wall and column after removing the beam from the top.
2. Wrecking Ball Method:
In this method of demolition, a steel ball weighing 0.5 to 2.0 tons is hung from a crawler mounted crane.
The impact of these steel balls breaks the concrete or machinery.
Two techniques are used in this method:
Vertical drop of wrecking ball
Swing action of wrecking ball
This method requires an experienced operator to handle the wrecking ball.
The building that is to be demolished must have open space for Crane movement around it.
If the building is to be demolished from the inside, the interior of the building must first be demolished to make the necessary space.
3. Pusher Arm Technique:
In this method of demolition, a machine like a "hydraulic excavator" is lifted with a steel pusher arm and pushed from the outside surface of the building.
In this way the machine should have a rigid base for operation from the ground. Also the distance from the building to the edge of the road should be at least 6.0 m,
If the buildings are connected to each other, the building to be demolished is separated from the adjacent building by hand demolition.
View this post on Instagram A post shared by Techio Civil (@techiocivil7)
4. Thermic Lance Technique:
In this method of demolition, concrete and reinforcement steel are broken by melting at high temperature. In this way a temperature of 2000 ◦ to 4000 ◦ C is produced.
In pipes of aluminium alloy or iron alloy 14 to 18 mm diameter, wires of aluminium alloy or iron alloy are kept.
First, the metal lance is ignited by the flow of acetylene gas between the wires. Acetylene gas is converted to oxygen and the metal lance burns.
Causing the concrete and steel reinforcement to slowly melt and break.
"Powered lances" are often used instead of metal lances.
This way special measures need to be taken for safety.
This method is adopted only when other methods of demolition cannot be used.
5. Concrete Sawing Method:
This method of demolition is especially useful when the building is being demolished and repaired.
Useful where precision is required as well as control of noise, vibrations etc. are very necessary.
This method is useful when making opening in a slab or wall, braking concrete in the basement, service tunnel, flyover etc.
The following methods are used for saw cutting:
1. Wire saw cutting:
It uses diamond bit with loop wire saw. This method is suitable for foundation and mass concrete.
2. Diamond disc cutter:
This type of cutter is available in diameter of 1000 mm which is used for cutting concrete.
It was used for the demolition of a telegraph station building in Japan.
3. Diamond core boring machine:
Holes of 100 mm to 150 mm diameter can be drilled in concrete by using this machine.
Concrete can be easily cut by dealing close to the hole.
This method is useful in nuclear power plants.
6. Deliberate Collapse Method:
In this method of demolition, the key structural elements of the building are systematically removed or weakened so that the structure can be deliberately lowered.
This method is used only for the demolition of a building that is isolated from the surrounding building, plus the ground level should be almost level.
7. Pressure Jetting Method:
In this method of demolition, water jet is released from the nozzle at high pressure (250 – 300mPa) on the concrete surface. This jet cuts plain concrete due to abrasion.
An abrasive water jet is used to cut the RCC. In which garnet or steel particles cut the concrete.
This method has been developed for the demolition of nuclear power plants.
The rear area of ​​the visual element that is to be broken by the water jet should be shielded so as not to damage individuals and property.
Water used in water jets should be recycled and reusable.
8. Bursting:
In this method of demolition, the building is dismantled by generating bursting force from outside on the building.
Two types of this method.
Static bursting
Dynamic bursting.
Burster with wedges:
In this method of demolition, bore holes are drill in concrete. In which mechanical wedges are inserted so that the concrete breaks due to expansion.
This method is used to break plain concrete and machinery.
Chemical expansive demolition agent:
In this method bore holes are drill in concrete. In this bore hole unslaked lime (chemical expansive agent) is ejected with water.
This mixture is expand due to hydration which breaks down the concrete.
In this method of demolition water is released in the bore hole at a pressure of 40 mPa. Concrete slitting occurs due to water pressure.
Gas cylinder:
In this method of demolition, flexible gas pipe with bore hole is fitted with rubber stopper which is attached to inorganic gas vessel.
Then opening the gas valve creates gas pressure in the bore hole and the concrete cracks .
In this method liquid carbon dioxide (CO 2 ) is filled in a metallic tube and inserted into the borehole.
This tube is heated by an electric filament. So that it expands and spoils the concrete.
Mild explosives:
In this way holes are drill in the column. Dynamite is placed in this hall. Dynamite is arranged in such a way that the structure falls inwards.
9. Implosion Technique:
"Implosion" means an event where an external pressure is greater than the internal pressure when an object falls inwards. E.g., if air is pumped out of the glass tube, the tube will rupture.
Implosion is an advanced technique for demolishing high-rise buildings.
Demolition is done with this technique where the conditions on the site are not suitable for other methods of demolition.
This method is adopted when there are many buildings around. In this way the demolition of the building is done on its foot print.
The basic idea of ​​implosion technology is quite simple, in which if the support of the building is removed from a certain point in front, the upper part of the billing falls on the lower part.
If the upper part is too heavy so, it collides with the lower part with sufficient force and causes great damage to the lower part.
In this method the explosives are arranged in such a way that the whole structure falls inwards towards its centre of gravity (c.g.).
Noida Twin Tower Demolition Video
Recently, one historical demolition happen in India that is demolition of Noida twin tower. See the full video and other information related to Noida Twin Tower Demolition.
Advantages of Implosion Technique:
This technique is less expensive.
Ground vibration do not occur.
This method is fairly fast.
This method is more suitable for demolition of high rise buildings, high piers etc.
Methodology used in implosion technique:
The various steps of demolition in implosion technology are as follows:
Drilling of holes for placing explosives
Quantity of explosive
Type of explosives and detonators
Wrapping holes
Falling of structure
1. Drilling of holes for placing explosives:
Holes of 25 mm to 30 mm diameter in columns, piers etc. are drilled at a distance of 200 to 300 mm centre to centre.
The hall is properly filled with explosive material.
2. Quantity of explosive:
The amount of explosive to be filled in the drill hole depends on the following:
Size of the column
Strength of the column
How much demolition of the column is to be done.
In this way, especially the columns inside the building are completely destroyed, but the columns on the outside are not weakened so that the building collapses on the inside.
3. Type of explosives and detonators:
Two types of explosives are commonly used:
4. Test blast:
Test blast is done before actually blasting to determine the efficiency of explosives and detonators.
5. Wrapping of holes:
In this method, after filling the blast holes with explosive, the surface of the column is covered with gun bag, metal net or other suitable material. So that the debris does not fly into the air during the blasting.
6. Ballasting:
The process of ballasting of explosives should be done in a controlled manner so that there is a period of 1/100 seconds between two successive blasts.
7. Falling of structure:
The building collapses on its footprint so as not to damage the surrounding buildings or property.
What is Pile Hacking?
Pile hacking is new technique of demolition which is generally used for demolition of vertical structural member like columns of building, piles, piers, etc.
If we say, so it is a one special type of hydraulic jack method of demolition.
In pile hacking a mechanical equipment used such as the hydraulic breaker, excavator and air compressor etc.
Mechanical equipment used to break the bond between the concrete and the steel reinforcement bars.
The concrete is then chopped into small debris for removal.
Pile hacking is fastest method for demolition of vertical structural member such as columns, piles, piers.
Safety Measures During Demolition:
Disconnection of utilities:.
Before demolition of building, the following services should be separated:
Electricity
Water Supply Line
Drainage and sewage line
If there is an underground route,
most of the services (utilities) are underground. Properly survey and isolate.
General Safety:
Placing danger signs around the demolition site.
Place barricades at the entrance to the structure or set up watchmen
Putting red lights at all barricades during the night.
Provide safety equipment to each worker and explain its use properly.
Provide celluloid lance Goggles to workers to prevent eyes against small particle, dust particle, concrete fragments, etc.
Provide leather gloves to workers during Breaking of RCC Elements.
Provide First Aid Box at demolition site.
Provide fire extinguishers equipment at demolition site.
Walkways and Sidewalks:
To keep 'walkways' for the movement of workers.
Keep free from debris or other broken materials.
Before demolishing any building, temporarily close the road that is most affected for traffic.
Remove children and other persons from the building.
If the height of the structure is more than two storeys or 7.5 m, make a 'sidewalk shed' next to the structure.
Catch Platforms:
When breaking down the exterior walls of high-rise buildings, build a 'catch platform' of strong planks so as not to injure the lower level labourers or the general public on the ground.
Such catch platforms should not be more than 3 storeys below the floor wall which is breaking.
The width of such catch platform should not be less than 1.5 m. It should have a high parapet wall on the outside.
Protective Screens:
Prepare a bamboo scaffolding on the road side of the building to be demolished and put protective screen along with it so that no one is injured by blowing bricks, concrete, pieces of wood etc. during demolition.
Green Net can be used for such screens.
Temporary Supports:
Temporary support is required to withstand the load of machinery used during demolition, broken debris, large pieces of concrete falling from above.
Such temporary supports should be made of structural steel or heavy wood.
Surrounding buildings, public utilities, retaining walls etc. also need temporary support.
If there is a possibility of damage to the foundation of a nearby building, use methods like shoring, under pinning to support the foundation of such a building.
Dust and Noise:
Continuous watering to prevent flying dust during demolition process.
Install silencer with jack hammer and excavator to prevent noise pollution.
The air compressor should be kind of super silence.
Demolition work should not be done between 7 pm and 7 am.
2 thoughts on "9 Method of Demolition and Process for Building structures"
acetylene gas is converted to oxygen? CH3 ->??-> O2
Excellent article covering many issues in demolition. You may incorporate the issues raised in the following article for a full and complete assessment of health and safety issues when premature demolition of a housing complex surrounded also by young housing complexes: Ramaswami Ashok Kumar. 2022.PERFECT DESIGNS: The dangerous urgent issues regarding premature demolition of some buildings within a settled community.
Leave a Comment Cancel reply
Save my name, email, and website in this browser for the next time I comment.
Share on Facebook
Share on WhatsApp
Share on Twitter
Share on Instagram
Share on Pinterest
Share on LinkedIn
Share on Reddit
Join TheConstructor to ask questions, answer questions, write articles, and connect with other people. When you join you get additional benefits.
Confirm Password *
First Name *
Last Name *
Country Select a country… Åland Islands Afghanistan Albania Algeria Andorra Angola Anguilla Antarctica Antigua and Barbuda Argentina Armenia Aruba Australia Austria Azerbaijan Bahamas Bahrain Bangladesh Barbados Belarus Belau Belgium Belize Benin Bermuda Bhutan Bolivia Bonaire, Saint Eustatius and Saba Bosnia and Herzegovina Botswana Bouvet Island Brazil British Indian Ocean Territory British Virgin Islands Brunei Bulgaria Burkina Faso Burundi Cambodia Cameroon Canada Cape Verde Cayman Islands Central African Republic Chad Chile China Christmas Island Cocos (Keeling) Islands Colombia Comoros Congo (Brazzaville) Congo (Kinshasa) Cook Islands Costa Rica Croatia Cuba CuraÇao Cyprus Czech Republic Denmark Djibouti Dominica Dominican Republic Ecuador Egypt El Salvador Equatorial Guinea Eritrea Estonia Ethiopia Falkland Islands Faroe Islands Fiji Finland France French Guiana French Polynesia French Southern Territories Gabon Gambia Georgia Germany Ghana Gibraltar Greece Greenland Grenada Guadeloupe Guatemala Guernsey Guinea Guinea-Bissau Guyana Haiti Heard Island and McDonald Islands Honduras Hong Kong Hungary Iceland India Indonesia Iran Iraq Isle of Man Israel Italy Ivory Coast Jamaica Japan Jersey Jordan Kazakhstan Kenya Kiribati Kuwait Kyrgyzstan Laos Latvia Lebanon Lesotho Liberia Libya Liechtenstein Lithuania Luxembourg Macao S.A.R., China Macedonia Madagascar Malawi Malaysia Maldives Mali Malta Marshall Islands Martinique Mauritania Mauritius Mayotte Mexico Micronesia Moldova Monaco Mongolia Montenegro Montserrat Morocco Mozambique Myanmar Namibia Nauru Nepal Netherlands Netherlands Antilles New Caledonia New Zealand Nicaragua Niger Nigeria Niue Norfolk Island North Korea Norway Oman Pakistan Palestinian Territory Panama Papua New Guinea Paraguay Peru Philippines Pitcairn Poland Portugal Qatar Republic of Ireland Reunion Romania Russia Rwanda São Tomé and Príncipe Saint Barthélemy Saint Helena Saint Kitts and Nevis Saint Lucia Saint Martin (Dutch part) Saint Martin (French part) Saint Pierre and Miquelon Saint Vincent and the Grenadines San Marino Saudi Arabia Senegal Serbia Seychelles Sierra Leone Singapore Slovakia Slovenia Solomon Islands Somalia South Africa South Georgia/Sandwich Islands South Korea South Sudan Spain Sri Lanka Sudan Suriname Svalbard and Jan Mayen Swaziland Sweden Switzerland Syria Taiwan Tajikistan Tanzania Thailand Timor-Leste Togo Tokelau Tonga Trinidad and Tobago Tunisia Turkey Turkmenistan Turks and Caicos Islands Tuvalu Uganda Ukraine United Arab Emirates United Kingdom (UK) United States (US) Uruguay Uzbekistan Vanuatu Vatican Venezuela Vietnam Wallis and Futuna Western Sahara Western Samoa Yemen Zambia Zimbabwe
By registering, you agree to the Terms of Service and Privacy Policy . *
Log in to TheConstructor to ask questions, answer people's questions, write articles & connect with other people. When you join you get additional benefits.
Join for free or log in to continue reading...
Username or email *
Forgot Password
Lost your password? Please enter your email address. You will receive a link and will create a new password via email.
Sorry, you do not have permission to ask a question, You must log in to ask a question. Join now!

The Constructor
Demolition methods and process for building structures.
Do you need to remove the ads? Join now!
🕑 Reading time: 1 minute
Surveying of Buildings for Demolition
Removal of hazardous materials, preparation of demolition plan for structures, safety measures during demolition of building structures, 1. non-explosive demolition method, explosive demolition method for building structures, implosion method of building demolition, building demolition process.
Removal of hazardous materials
Preparation of plan
Safety measures
Building surveying
Structural surveying
1. Building Surveying
Types of construction material used
Usage of building prior and present during demolition.
The presence of wastewater, hazardous materials, matters arising from toxic chemicals, flammable or explosive and radioactive materials, etc.
Drainage conditions and possible problems on water   pollution, flooding and erosion.
Shared facilities with adjoining building, including common staircases, partition walls.
Adjoining pedestrian and vehicular traffic conditions
The sensitivity of neighborhood with respect to noise, dust, vibration and traffic impact.
2. Structural Surveying
The method of construction
The structural system and structural conditions of basements, underground tanks or underground vaults.
The original structural system employed in the design.
The condition of the building.
The location of the building to be demolished.
The distances from the building to be demolished to its adjacent buildings, streets, structures and significant street furniture.
The structural support systems of the building.
A plan showing the procedure for the demolition of the building; detailed sequence of demolishing structural members; and the method of demolition to be adopted.
A plan showing all precautionary measures for the protection of the public including hoardings, covered walkways, catch platforms, catch fans, scaffolding, protective screens and safety nets.
Method of handling demolished building debris.
Time required for the complete demolition process etc.
Demolition Methods for Buildings and other Structures
Non-explosive demolition
Explosive demolition.
a) Sledge hammer
b) Excavators and Bulldozers
c) Wrecking Balls
d) High Reach Excavators
Excavators with shear attachments - excavators with shear attachments.
Hydraulic hammers - Hydraulic hammers and remove steel reinforcement.
a) Falling like a tree
B) falling into its own footprint.
Fasi Ur Rahman
Related posts.
Roof Vents: What You Need To Know
Cement vs. Concrete: Which Building Material is Better?
Demolition Blog
3 key types of demolition methods.
There is much more to commercial demolition than preparing and knocking structures down. Depending on the scope of your project, there are several different methods of demolition which can be implemented for best results. From the projects that require a more delicate touch to those that require explosive power, there is a demolition method out…
There is much more to commercial demolition than preparing and knocking structures down. Depending on the scope of your project, there are several different methods of demolition which can be implemented for best results. From the projects that require a more delicate touch to those that require explosive power, there is a demolition method out there that is best suited for your project. Make sure to follow the correct steps before beginning your demolition. Below, we will examine three of the most common commercial demolition methods, their best suited applications, and how you can get started on your next demo project.
Commercial Demolition By Explosion or Implosion
To begin, we will tackle the most efficient method of demolition, the use of explosives. Because of their ability to bring down multi-story structures quickly and under control, this method of commercial demolition is well known for saving both time and money. However, explosive demolition offers a few other key benefits as well.
With projects involving significant hazards, such as dangerous conditions, tight quarters, or threats to the health of the surrounding communities, implosions can be the best option for ensuring the safety and health of everyone and everything involved in the demolition process.
Before starting this method of demolition, make sure you are working with a commercial demolition contractor who has both experience and expertise, and that you have all the necessary legal permissions and documents. The last thing you want is to recreate the problems with the smokestack demolition project conducted in early 2020. Most structures, excluding brick and timber ones, can be adapted to this method of demolition.
However, if you need to salvage any of the materials or only want to demolish certain parts of your structure, there may be other demolition methods that better align with your project scope.
See below some of the primary types of demolition methods…
Commercial Demolition By Hand
While definitely the slowest option for demolition that exists, demolition through the use of hand tools can be a fantastic option when you need to be careful. The main goal of by hand demolition is to ensure the majority of the building parts can be recovered for future use. For example, if you need to save LAN cables, electrical wiring, or other important building components, this demolition method will be your best bet.
It should be noted that this method of demolition is accomplished most safely when done floor by floor, starting with the roof and working down. We also usually recommend that the businesses using the building either temporarily shut down operations, or find temporary office space. While this method of demolition certainly offers unique benefits, it is also the slowest option and can be very costly. What demolition options are available to those who are searching for a more rapid and cost-effective way to tackle their project?
Commercial Demolition By Machine
Mechanical demolition is by and large the most common demolition method available for many commercial projects. Through the use of heavy machines and the latest technology, commercial demolition projects can be handled quickly, efficiently, and cost effectively.
Much of this equipment requires a great deal of skill and experienced professionals should be the only ones to operate said equipment. These are not tools to try to learn in a weekend. For example, hydraulic excavators, cranes, and even wrecking balls are all common demolition machines that demolish entire buildings over short periods of time and cause many potential hazards if used inappropriately.
While uncontrolled or unintentional building collapses are a worst-case scenario, other factors such as excessive dust, flying debris, and noise can all cause serious damage to surrounding structures or workers. Be sure to have all the proper documents and a professional debris removal service in place before beginning your demolition project, and many of these hazards will not be a problem.
Additional considerations for any type of commercial demolition project include:
Disconnecting every service to your building before the project begins
Implementing proper care and safety procedures when hazardous or radioactive materials are found
Ensuring you have access to all the equipment, manpower, and other resources you need.
If your demolition project requires you to stay under budget and on a tight schedule, mechanical demolition will likely be the best course of action to take.
Handling Commercial Demolition with Alpine Demolition Services
At Alpine Demolition Services , we understand how important it is to finish your demolition projects on budget and on time. That's why we will work with you and your team to accomplish this goal by choosing the best method for your specific project. When you work with Alpine Demolition you can be assured that you are working with a commercial demolition expert who dedicates the resources and has the understanding to complete the job in a safe, efficient, and sustainable way.
If you would like to discuss your next project with our team, please do not hesitate to call us at (630) 761-0700 or contact us online . No matter your project or method, we look forward to helping you knock it down.
Post navigation
Related news, types of demolition explained: residential vs commercial.
Not all types of demolition are the same – and you'll perhaps notice the biggest difference in demolition types between residential and commercial properties. To put it simply, they often encompass very different types of demolition, and while some of the differences are obvious, others are not. In this post, we'll take a closer look…
Why Aren't Abandoned Buildings Demolished?
The J.L. Hudson Department store built along Woodward Avenue in downtown Detroit was one of the most iconic buildings in any major American city. As the flagship building for the Hudson's department store chain, it was constructed in various stages between 1911 and 1946 before it was closed and vacated in the late 1980s. It…
From our Clients
Spoke with Marie Portis, District 1, who wanted to pass on they were very pleased with the performance of your staff. They raved about the professionalism and quality of service received. Patrick Kelleher - IDOT
It was nice working with Alpine again. Your crew did awesome. The University was very happy. Dave Haas - Pepper Construction
"Your crew did a great job! Thanks to you and all your people for helping us get that old house on its way." Kevin Morrissey
"Your performance and quick responses to work request is exceptional! I will not forget it, and will recommend you to my many PM friends around Chicagoland." Ron C. Tamason, P.E. - The Missner Group
"I just wanted to send you a quick note and say thank you. The guys did a great job. I was very pleased with the way everything worked out." Richard Porter - Porter & Company, Masonry
"I just wanted to commend you for the very safe and talented group of employees you have onsite here at Midway. Your crews are top-notch." Neil Barkowski - F.H. Paschen, Civil
"Great work today with picking the beams! We got a lot of positive comments about the professionalism, and how clean the job site is." C Lawler - F.H. Paschen
Associations
Work with us.
Interested in our services? Fill out our contact form or call 630.761.0700.
Stay connected with Alpine.
Platform overview
Perform Inspections
Create reports
Capture Issues
Assign actions
Workplace communications
Insights and data
Build workflows
Integrate your tools
Automated Monitoring
SafetyCulture Marketplace
Construction
Hospitality
Manufacturing
Transport & Logistics
Facilities Management
Incident Management
Risk Management
ISO 9001:2015 Quality Management
ISO 14001:2015 Environmental Management
ISO 45001:2018 Occupational Health & Safety Management
Partner Program
Help Center
Digitize your form
Product updates
Getting started with SafetyCulture Platform
Getting started with Issues
Getting started with Heads up
Events & Webinars
Checklist Library
ROI Calculator
Checklist guides
Topic guides
Certifications
About SafetyCulture
Brand Partnerships
Customer stories
Building Demolition
A Short Guide to Building Demolition
Know more about building demolition, its methods, processes, and discover how site supervisors establish safety during demolition.
Updated 30 Nov 2022 , Published 1 Apr 2022
What is Building Demolition?
Building demolition is the process of dismantling, destroying, or knocking down building structures along with the materials used in the construction of the property. A building is demolished for various reasons such as: it's past its span of serviceability, the structural integrity is compromised, parts of the establishment will need to be refurbished to improve its quality and value, or the property owner intends to sell a vacant lot.
If a building is not demolished when it needs to be, it can pose a significant threat and endanger not just the people occupying the property, but others in the vicinity as well. According to the Occupational Safety and Health Administration (OSHA), proper planning is crucial to ensuring that building demolitions are conducted without injuries and accidents.
Building Demolition Methods
There are many things to consider when planning to demolish a building—such as the structure, location, materials used, strength of the building, and threats that it may pose if wrongfully executed. Finding the best method before proceeding with the plan is the most important element in ensuring a safe demolition process.
Demolition methods are divided into two categories and further classified into demolition types. They are as follows:
Non-explosive method
Non-explosive method is a demolition technique that uses hand tools and machinery . It is best used to dismantle smaller- to medium-sized structures like homes or other establishments. This method includes the use of:
Sledge hammer
Wrecking balls
Standard and high-reach excavators
Implosive method
Implosive method is a type of demolition technique that uses explosives to destroy the structural supports of the building and make it collapse. It is best used to dismantle a building or structure with significant height. The two ways to do this are:
Falling like a tree (i.e., the building is imploded and made to fall sideways)
Falling into its own footprint (i.e., the building is imploded and made to collapse on itself)
Demolition Process
Building demolition should be done according to a set process and following the steps below can help ensure that the procedure is done safely and systematically:
1. Survey the building
Industry professionals should check all of the elements of the property such as the construction materials, design, usage of building prior to demolition, and building codes. There should also be a review of the preference of the nearby neighborhood to noise and dust, as well as other possible impacts of these kinds of activities to the community.
Additionally, the building should be checked for the presence of hazardous, toxic, radioactive, or flammable materials. Structurally, the building should be inspected for the method of construction, current structural condition, and structural system and design.
This way, it would be easier to determine which methods to use in demolishing the property, safely and efficiently.
2. Remove hazardous materials
If hazardous materials such as asbestos minerals, radioactive substances, and flammable materials are found in the initial inspection, industry experts should be deployed to remove them safely before proceeding to the demolition.
3. Prepare the demolition plan
A detailed plan on how the demolition is best executed should be developed. The demolition plan should contain specifics on which demolition methods to use in each part of the building along with the sequence of how it should be carried out.
Supporting details such as the location of the building and its distance from other structures and roads, as well as from vulnerable zones such as schools and hospitals, should be indicated.
The demolition plan should also mention all the measures on how to manage health, safety, and waste disposal before, during, and after the demolition.
4. Implement safety measures
All involved personnel should discuss preventive measures and engage in toolbox talks to ensure a safe, efficient, and unified approach to the demolition procedure.
Additionally, proper and consistent usage of demolition safety signs should be observed. Workers should also wear the appropriate Personal Protective Equipment (PPE) at all times when in the vicinity of the structure.
Failure to comply with the above-mentioned reminders and other essential safety measures can lead to various consequences including exposure to hazardous chemicals, occurrence of flash fire, or development of occupational disease.
How to Ensure Safety During Building Demolition
Aside from choosing the right demolition method and following the demolition process, supervisors, site managers, and other personnel should also take note of the following control measures to ensure a safe building demolition:
Conduct an asbestos inspection
Asbestos inspection is vital in eliminating employee exposure to asbestos minerals and should be done before altering any parts of the structure. This inspection should specifically be conducted by a certified asbestos inspector to ensure that it's done safely and according to the set standards.
Manage waste disposal
Managing waste disposal is required by law to protect the health and safety of the public and the environment. As the demolition and construction industry is one of the contributors to solid wastes, proper waste management is essential in making sure that all wastes and construction debris—especially those that are hazardous—are disposed of properly.
Incorporate risk assessment
A detailed and comprehensive planning stage of the demolition process enables all site supervisors and other involved personnel to be one step ahead. In an industry prone to hazards, performing risk assessments is fundamental in identifying possible project setbacks and in addressing them proactively. Assessments help ensure that those identified risks are managed accordingly and significantly reduce the chance of untoward incidents.
Demolition supervisors can also integrate the concept of the hierarchy of controls in eliminating hazards and risks, and in ensuring a safe working environment for their team.
Create Your Own Risk Assessment Template
Eliminate manual tasks and streamline your operations.
Communicate with your team
People on-site directly witness day-to-day operations so they would know best what precautions should be taken and which issues should be prioritized. Encourage a steady stream of communication within the team to promote transparency and eliminate incidents caused by a lack of proper communication.
Implement OSHA guidelines
The demolition industry can further safeguard their operations by adhering to the detailed demolition standards provided by OSHA. This set of standards includes resources for primary demolition standards, as well as references from the relevant construction industry.
Perform regular inspections
Ensure that all standards, procedures, and regulations are followed and consistently practiced by performing regular inspections. This helps maintain employee compliance across-the-board and enables teams to address any issues identified before they negatively impact the project.
Safe Demolition with SafetyCulture (formerly iAuditor)
Building demolitions should be done according to a set process and standard. It should also be streamlined from start to end to reduce the likelihood of demolition-related accidents.
SafetyCulture is a digital safety platform that offers high-level visibility. Ensure safety in all parts of the demolition process with SafetyCulture. Move away from pen-and-paper inspections to efficiently perform essential audits and eliminate inaccuracy. Further safeguard building demolition using SafetyCulture to do the following:
Conduct asbestos inspections , waste management inspections , risk assessments , and daily demolition site inspections using digital checklists and forms. Find other templates which may be relevant to your business in our Public Library .
Capture images/media directly during inspections and operational checks using your mobile phone or tablet.
Communicate effectively with your team and promote transparency and teamwork using Heads Up .
Create corrective actions , report issues , and immediately assign them to the relevant personnel for timely resolutions.
Store inspections, audits, and other documents with cloud-based recordkeeping.
Try SafetyCulture for free!
Free Building Demolition Checklist
Demolition Daily Site Inspection Checklist
Demolition supervisors can utilize this template to monitor and observe safety in daily operations. Use this building demolition checklist in SafetyCulture to do the following:
Indicate if risk assessments, site inspections, permits, toolbox talks, emergency arrangements, and the physical environment were properly checked and reviewed.
Include comments and other observations to improve the daily process.
Add signatures digitally before completing inspections.
Download Template
SafetyCulture Content Specialist
Jaydee Reyes
Jaydee Reyes is a content writer and researcher for SafetyCulture. Her six-year experience in the field of data research and media monitoring adds expertise and quality to her work. She is also a champion of leveraging technology to promote a culture of safety in workplaces around the world. As a content specialist, she aims to help companies adapt to digital changes through interesting and informational articles.
In this article
Relevant articles, green building.
Benefits Green building practices present a great alternative to traditional construction systems ...
First Aid in the Workplace
Why is it Important? Workplace first aid is an essential part of an organization's health and ...
Buddy System at Work
What is a Workplace Buddy System? Interestingly, the concept of the "buddy system" came ...
Related pages
Post Construction Cleaning Checklist
Erosion and Sediment Control Plan Template
10 Free Construction Inspection Forms
Hoist Inspection
Field Level Hazard Assessment
Emergency Action Plan
Compressed Air Safety
Horizon Scanning
Pile Driving
Construction Management Software
Excavation Safety Software
Top 10 Construction Software
Lone Worker Safety Devices
We use cookies to provide necessary website functionality and improve your experience. To find out more, read our updated Privacy Policy .
Financial/Policy News
Industry News
Infrastructure News
Railway News
Real Estate
Roads & Highways
Architectural Products
Building Façade
Communication System
Disinfectant / Sanitizing
Drymix Mortar
Fiber Reinforced Products
Fire and Safety
PEB & Steel
Ready Mix Plaster
Roofing Fasteners
Roofing - Tensile membrane
Scaffolding
Tile Fix – Adhesives
Welded Wire Mesh
Welding Equipment
Anchors and Fasteners
Anti Carbonation Coating
Block Making Machines
Construction Chemicals
Corrosion Protection
Dry Mix Plant
Fall Protection System
Geosynthetics
Ground Engineering
Industrial Flooring
NDT Testing
Post-Tensioning System
Precast / Precast Equipment
Repair & Rehabilitation
Splicing System
Sports Flooring
Ultra-High Performance Concrete
Waterproofing
Epoxy Coated Rebar
Fire Seal Strip
Galvanized TMT Rebar
Real Estate / Vastu
Parking System
Environmental Engineering
Water Management
Equipment Article
Equipment Feature
Equipment Contractor Focus
Equipment News
COLLEGE CONFERENCES
Conference / Events
Event In Focus
Training / Workshop
Webinar / Conference / Events
Suriepolex Portfolio
Reliance Portfolio
Amit Shah to dedicate various development works to Ahmedabad
Nhai fined rs 2 cr fine for flouting dust control measures.
RateGain's founder buys bungalow in Delhi
Noida and Gurugram witnessed record housing price appreciation in 2023
Roofing – Tensile membrane
Understanding & Importance of Wastewater Management in India
Wastewater Reclamation and Reuse
A Review on Water Treatment Technologies
Water Management System – Potential and Challenges
CIVIL ENGINEERING ASSOCIATION FEST 2023
International conference on "Asian Scenario on Infrastructural Development"
2 Day Special Programme on Innovative technologies for concrete repairs and protection
India Manufacturers & SME Summit
Different types of demolition methods for building & structures
A building is designed considering a span of life. When this design life of the building is over, the structure is not safe for living for one's self as well as for neighbouring buildings. So demolition becomes pivotal. It is a method used for safe and careful removal of existing buildings and structures in order to utilise the land for some other purpose. There can be many reasons for the demolition of a building such as loss of structural stability, structural damage, illegal construction or plans to restructure. If you have a massive building surrounded by other buildings you need to find means to properly demolish the building, therefore demolition method selection is pivotal.
In 2020, two of the four apartment complexes in Maradu in Kerala's Kochi were demolished in a controlled implosion after the Supreme Court's order for violating the Coastal Zone Regulation (CZR) norms. Described as the first such implosion demolition in the country of this dimension, two luxury waterfront high-rises in the Maradu district of Kochi city were razed to dust. The first block of flats was demolished and a minute later the second block followed it to the ground.It is one of the largest demolition projects undertaken in India involving residential buildings. Mumbai-based Edifices Engineering carried out the explosion with the assistance of experts from South Africa-based Jet Demolition.
The above cited example is just one of the many demolition projects undertaken across India and the globe. The reasons could be a structural failure, age of the building, illegal construction and need for restructuring. Given below are 5 examples of demolition of structures undertaken due to these reasons.
In focus – 5 demolition projects across India and the globe
India – Aravalli, Gurugram, 2020 – Seventeen farm houses constructed illegally in the Aravalli region in Gurgaon were demolished by a joint team of the Municipal Corporation of Gurugram (MCG) and Department of Town and Country Planning (DTCP). The reasons cited were illegal occupancy and a complete lack of any concern for the environmental and ecological degradation. These farmhouses had been constructed illegally on around 50 acres of land, without applying for any permission. The demolition was carried out near Bandhwari village.
UAE – Abu Dhabi, 2020 – Abu Dhabi's iconic Mina Plaza, which consisted of four towers with 165-meter height was demolished in just 10 seconds last year. The 144 floors of the plaza were successfully demolished in a record 10 seconds on November 27. It has set a new Guinness World Record of 'tallest building demolished using controlled demolition. The demolition involved the use of 6000 kg plastic explosives and a detonator cord. The abandoned unfinished tower blocks, located in the Mina Zayed area, were demolished to pave the way for an all-new wharf in the iconic port-side community. Modon Properties was appointed by the DMT to carry out the demolition of Meena Plaza Towers.
Italy – Genoa, 2019 – Demolition experts blew up what remained of the Morandi bridge in the Italian city of Genoa nearly a year after the structure collapsed. Thousands of people were evacuated ahead of explosions to bring down two large towers consisting of about 4,500 tonnes of concrete and steel. To prevent the spread of dust, the bridge was lined with 50 large water tanks to minimise potential air pollutants. The demolition was done as forty-three people were killed when part of the bridge, and cars traveling along with it, fell 45m (148ft). The reason for the collapse was not officially determined but the purported hypothesis includes wet conditions, landslides, structural weakness and corrosion.
United States, Texas 2019 – Ocean Tower was built in South Padre Island, Texas. The highrise was still under construction when it was revealed that it was shifting and leaning to one side. This structural failure led to the decision to demolish the condominium building. The implosion was done by stripping the tonnes of material of the building. The plan implemented was to attack the three massive cores of the building with implosion. Built to stand up to a hurricane, these solid monoliths were so dense that they were immune to the wrecking machines. The designers found a way to reduce the giant tower's height by more than 30 metres so it could fit into the drop zone. The project was executed by the Control Demolition Incorporated company.
India-Moulivakkam, Chennai 2016: An 11-storey building in Moulivakkam was demolished in 2016. The second block of the building was declared unsafe after an adjacent block collapsed. The building demolition was done by using implosion technique. Columns in the 11-storeyed structure were filled with explosive substances and brought down employing controlled blasting of explosives. Timer devices were used and the multiple blasts were carried out sequentially by using a remote.
The reason cited for demolition was that the building was grossly under-designed for a 11-storey building. The demolition was undertaken by Tirupur-based Maglink Infra Project Limited.
In all of the above cases, the demolition methods were selected based on structure detail, soil property investigation and surrounding inhabitant present. For carrying out demolition you need to keep account of surveying, removal of hazardous materials, preparation of plan and safety measures. A successful demolition occurs if all these are appropriately addressed. Discussed underneath are different types of demolition methods that can be adopted.
Different types of demolition methods
As the name suggests this involves the demolition of an entire structure. This is mostly applied to the re-structure of a building. There are different methods to carry this type of demolition each of them is given below.
Implosion demolition – It is a form of demolition in which objects are destroyed by collapsing on themselves. This method employs the use of explosives to bring down high structures by undermining structural supports so that it collapses within their footprint or along a predetermined path. Depending on how the structure falls, there are two types of implosion: a) Falling like a tree and Falling into its footprint. In this method instead of an explosion outwards, the force of the explosion is directed at critical support points, which are suddenly weakened making the weight of the building unstable. It collapses in a controlled manner.
Chemical demolition – This method involves the use of concrete demolition powder, concrete breaking chemical, and concrete cracking chemical you can quickly and safely bring down large structures. This advanced concrete cracking agent has expansive power that demolishes even massive buildings with minimum effort and time. The concrete breaking powder is non-explosive and soundless. Chemical demolition without the use of explosives works safely and can be more cost-effective. There is no lengthy permitting process required, as opposed to blasting. The remainder of the structure is safe from vibration, and certain areas of valuable stone can be preserved.
Controlled demolition – It is a demolition method that involves taking down buildings and structures in a safe, guided manner in order to achieve the best timely results. Most structures can't be taken down in a day, so when things are in the process of being demolished, a building must be taken down in sections to ensure that the remains are as stable as possible. Controlled demolition can be used for tall buildings, bridges, chimney stacks and cooling towers This type of demolition is done by diamond drilling and hydraulic concrete crunching.
Mechanical demolition – this method involves the use of specialized mechanical equipment and tools. These equipment include hydraulic excavators equipped with specialized attachments that can break concrete and steel to demolish the structure apart. The building with a greater height up to (6-7 story) cannot be demolished with the help of excavators or bulldozers. In such cases, cranes with wrecking balls are used to perform the demolition activity. The wrecking ball crack is attached with a huge steel ball hanging from a steel rope. The steel ball is pulled and released towards the building. High-reach arm machines can be used for projects of 20 meters. The arm is telescopic and has demolition tools attached at the end; shear, hammer or crushers. This type of demolition is more precise than the crane and ball because specific demolition tools can be used on different building materials like steel or concrete.
This type of demolition includes removing specific parts of a building. Some old buildings stand the test of time and others don't. This method involves the removal of specific interior portions while protecting the remaining structure and exterior portions of a building protecting nearby structures and areas. For interior demolition, sledge hammers are used and for exterior demolition excavators, bulldozers or skid steers loaders are used.
This type of demolition involves the removal of specific interior buildings The method will vary based on whether you want to remove one or multiple sections from the buildings. This usually includes removal of walls, ceilings, pipes, etc.
This method involves the careful dismantlement or deconstruction of a building or structure to preserve parts for reuse, refurbishment or recycling. In this type, careful dismantlement or deconstruction of a structure is done to preserve components for reuse.
The selection of the right demolition method is important and it needs to be done safely and correctly so the surrounding neighbouring building or structure does not get affected. Select a demolition expert who has the skill and experience of undertaking structure detail, soil property investigation, and safety of the surrounding buildings and public areas before execution of the project. These are a few methods, other than these innovations that are happening across the world with varied other kinds of demolition methods, which will be discussed in an upcoming article.
-soil property investigation and surrounding inhabitant present
-Texas in 2019
5 demolition projects across India and the globe
Abu Dhabi's iconic Mina Plaza
An 11-storey building in Moulivakkam- Chennai was demolished in 2016
b2b construction portal
Building demolition needs to be done safely and correctly as it is vital to base solid foundations for the next construction process
Chemical Demolition
Constrofacilitator
Controlled demolition
Demolishing a Building
Demolition experts blew up what remained of the Morandi bridge in the Italian city of Genoa in Italy
Demolition method for buildings
Demolition method for structures
demolition method is used for safe and careful removal of existing buildings and structures
demolition method selection
Demolition methods
Demolition of building
Demolition projects undertaken across India and the globe
Different types of demolition method is used for safe and careful removal of existing buildings and structures in order to utilise the land for some other purpose.
Digital knowledge
Implosion demolition
In 2020- two of the four apartment complexes in Maradu in Kerala's Kochi were demolished in a controlled implosion
Knowledge of construction
Mechanical demolition
Ocean Tower was built in South Padre Island
Seventeen farm houses constructed illegally in the Aravalli region in Gurgaon were demolished by a joint team of the Municipal Corporation of Gurugram (MCG) in 2020
the demolition methods are selected based on structure detail
The Demolition Process of different projects
There can be many reasons for the demolition of a building such as loss of structural stability- structural damage- illegal construction or plans to restructure
Violating the Coastal Zone Regulation (CZR) norms can be a cause of demolition
which consisted of four towers with 165-meter height was demolished in just 10 seconds in 2020
Supertech twin tower demolition with controlled implosion
India is set to witness the biggest demolition of building.
Most Popular
Retaining wall design and its types used on construction, different types of pile foundation and their use in construction, different types of loads in buildings and structures, fiber-reinforced concrete – advantages, types and applications, indore development body to put 1,820 flats for sale, trichy corporation has sealed shops to collect rent dues, in 2022 alone, chennai lost 955 trees for infrastructure projects, cbi arrests pearls group's director in rs 60,000 crore scam, editor picks, the bridge foundation advantages and types, wheel loader models and their functions, popular posts, commercial architecture – designing commercial buildings in 2023, popular category.
Top News 7672
Real Estate 2603
Infrastructure News 1411
Equipment 851
Equipment News 841
Industry News 662
Roads & Highways 634
Constrofacilitator is knowledge and b2b portal for the building and construction industry. We facilitate expertise for building and civil engineering. Our services include digital promotions, content development and sharing, brand building, infographic and product feature, website development and maintenance, social media management, conference management and more. Whatever is your need we are here to cover it for you - Designing to digital we can cover it.
© Constrofacilitator
Refund & Returns Policy
Terms & Conditions
Join our "IN-BRIEF" to stay up to date on our upcoming Articles, News, Events & Tenders

Demolition Methods 101: A Thompsons of Prudhoe Guide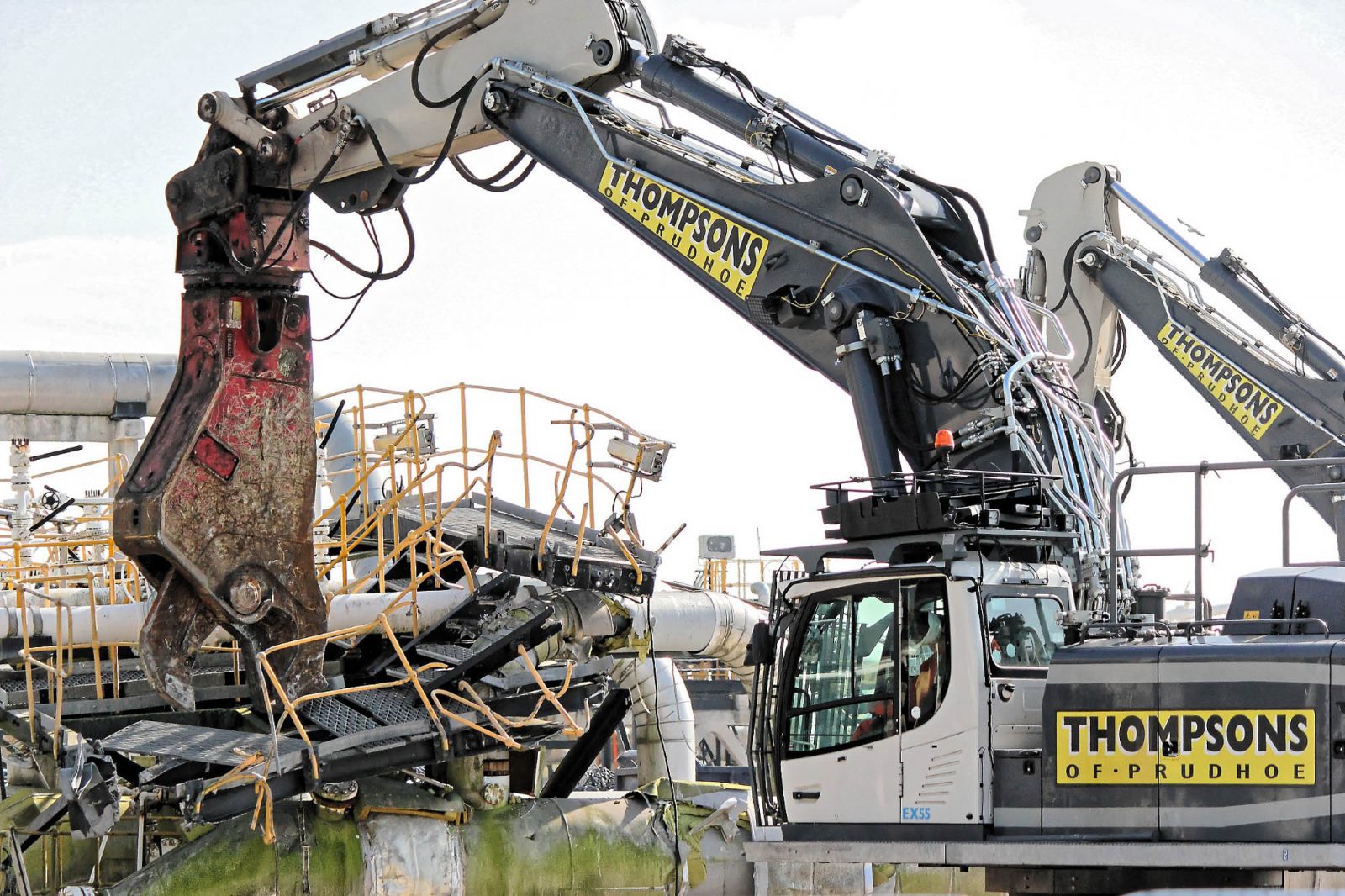 Here at Thompsons Of Prudhoe, we are specialists in the four D's. Demolition , Deconstruction, Dismantling and Decommissioning .
Having been honoured with the title of "Demolition Specialist Of The Year 2014" at the prestigious National Construction News' Specialists Awards, we are confident that we can tackle all types of demolition projects and no project is too big nor too small for our team to tackle. We have undertaken developments for the likes of Nuclear Licensed Sites, Pharmaceutical Plants, Oil and Gas Refineries, Chemical Plants and many more.
But for many, when they enlist the help of our services, it can be overwhelming to understand the in's and out's of the demolition process, and that there are many different methods of demolition that can be performed. We want to change that today with our Thompsons guide to demolition…
What Is Demolition?
Demolition is simply the safe and careful removal of existing buildings and structures in order to utilise the land for another use. It can be either completely demolishing a structure or dismantling part of a structure that is load-bearing in order to reuse or recycle components.
Demolition Methods and Common Types
Total demolition.
The demolition of an entire structure or site. This would be most common in the case of community re-structure; for example, if there was an old retail centre that was not benefiting an area, the land could be used to build a housing estate, to provide additional housing for the community, and therefore demolition would be instructed.
Selective Demolition
Removing specific parts of a building. Some old buildings stand the test of time and others don't. In this case, perhaps there is a really old section of a workplace or local amenity that is not performing as it should, but the entire building is not at a state of concern. Or perhaps it is a listed building, therefore you may be restricted as to what and how much you can demolish. So you could select a particular section of the building to demolish and build up from scratch. This also can add value to a current building too by performing construction in stages.
Interior Demolition
Demolition particular parts of the inside of a building, while protecting and maintaining the exterior structure. For example; partitions, walls, ceilings, etc. A great option for creating more space inside of a building or removing troubled areas.
Dismantling or Deconstruction
This method involves the careful dismantlement or deconstruction of a building or structure in order to preserve parts for reuse, refurbishment or recycling. Dismantling structures is a lot more labour intensive than say total or explosive demolition.
Explosive Demolition
A highly specialised type of demolition, explosive demolition involves using explosives to bring down high reach building structures. This type of demolition work will target the structural support of a building so that it collapses in on itself.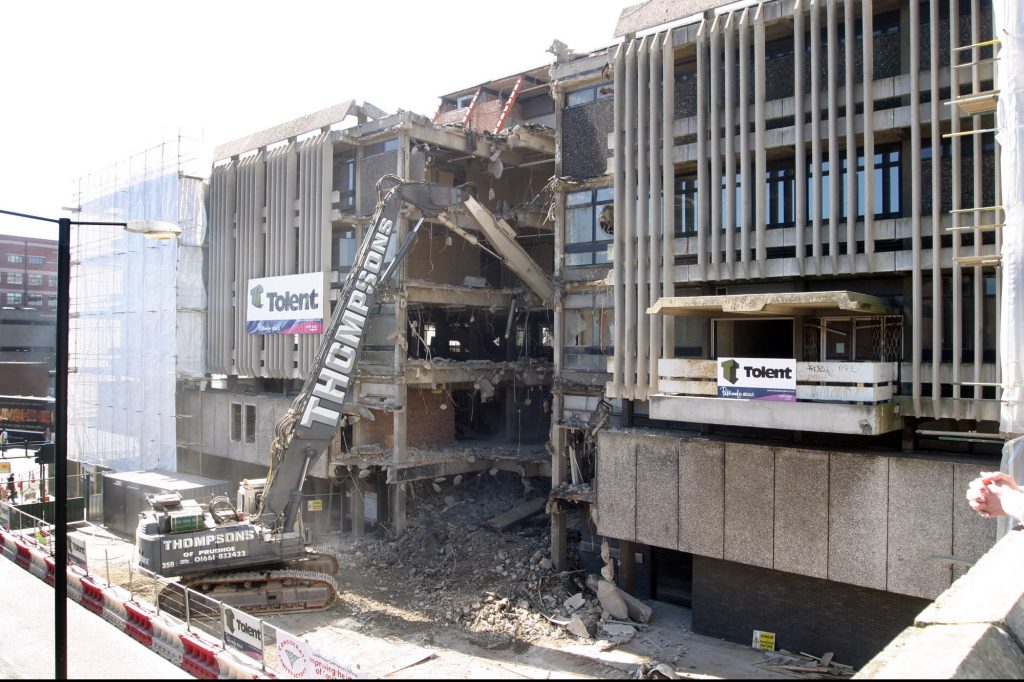 Why Is Demolition important?
Building demolition needs to be done correctly, in a safe and correct manner is vital in order to base solid foundations for the next construction process. There are regulations to follow, Health and Safety laws to abide by, and a level of skill and knowledge involved – it's not just as simple as bulldozing down a building.
Before a demolition process begins, there are a number of factors to take into consideration. The following are:
Liaise with the authority / business owner of the site pre-demolition to discuss any requirements. Whether it be safety measures to bear in mind, water damage, damage or collapse of the foundations, shoring or if they have any area of the building that requires protection or extra care as the work commences.
Have the building surveyed prior to demolition, this will give you a professional understanding of the structural aspect of the building, and what could propose potential difficulties or risks. An R&D Survey or Dilapidation Survey will be carried out professionally in order to investigate hazardous conditions such as asbestos.
Ensure everyone involved in the process adheres to the Construction Regulations (such as CDM 2015 ) prior to starting any work.
Have approval from your local authorities
Why Should I Choose Thompsons Of Prudhoe For My Demolition Project?
As we mentioned earlier, we are specialists in the four D's. We know exactly what to look out for when demolishing a site.
We cannot express enough how important it is to instruct the aid of professionals like ourselves when it comes to demolishing a site. In addition to the factors listed above, there are also a number of additional things that our trained eye can work on and prevent any risks or damage. The following are:
Possible dangers – Asbestos. Did you know that asbestos kills around 5000 workers each year? It's not an issue to be taken lightly nor taken on by novice hands. In the demolition process of your project, there could always be the possibility of running into asbestos or asbestos traces. Leave it to the professionals – here at Thompsons Of Prudhoe we are trained and licensed contractors with decades of experience in the management of asbestos . We hold a full asbestos removal license issued by the Health & Safety Executive, demonstrating that our asbestos removal teams work to the highest possible standard within this highly regulated area of industry. Upon completion of asbestos removal projects, we work with an independent and approved analytical company to provide the documentation and reoccupation certification required for our customers' records.
When you come to Thompsons, you receive a thorough, safe and outstanding service. We have a wealth of knowledge that can spot potential issues, work out doable solutions and perform a task with ease, that the untrained eye may have difficulty with.
We hold 73 years experience in the industry and open our honest policies to you on Sustainability, Environmental, Quality, Health and Safety, Structural Integrity and many more.
Get In Touch Today …
If you require the use of our demolition services, then don't hesitate to get in touch with our team today. Give us a call on +44(0)1661 832 422 or write to us at [email protected] .
We use cookies to ensure we give you the best experience on our website. You can find out about our cookies and how to disable cookies in our Privacy Policy . If you continue to use this website without disabling cookies, we will assume you are happy to receive them. Close .

Designing Buildings - The Construction Wiki

Create an article
Upload file / image
Image library
Full text search
Recent changes
Privacy policy
Report abuse
Terms and Conditions
BIM project plan
Construction manager
Design and build
Management contract
Public project
Self-build home
Traditional contract
Appointments
Client procedures
Construction management
Construction techniques
Contracts / payment
Cost / business planning
Procurement
Products / components
Property development
Public procedures
Roles / services
Health and safety / CDM
Other legislation
Planning permission
Property law
Regulations
Standards / measurements
Sustainability
Definitions
International
Organisations
Projects and case studies
Publications / reports
Research / Innovation
Circular economy
Conservation
Surrey Hills AONB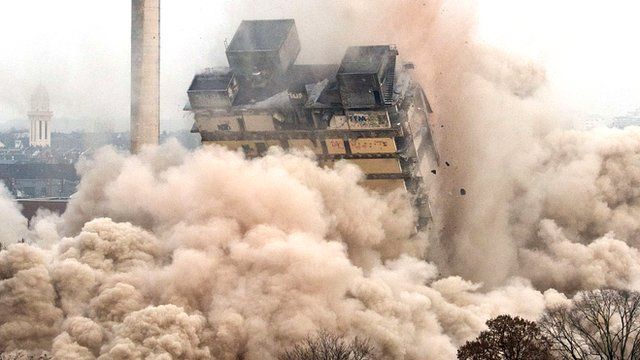 [ edit ] Introduction
Demolition is the most high risk activity in the construction sector .
The essence of safe demolition lies in efficient risk control, environmental management and careful planning . The CDM Regulations have provided a platform from which the industry should adopt best practice , demanding written plans of work for demolition even where a project is not notifiable.
Clients and their professional advisors play a vital role in safe demolition and must:
Allow sufficient time for planning the works .
Procure an appropriate contractor (carry out safety and environmental audits ).
Provide sufficient information to a good standard .
[ edit ] Pre- demolition information
The level and detail of pre- demolition information and surveys required should be proportionate to the project and might include:
Asbestos demolition survey (to HSG264 standard ).
Utility information (showing disconnection locations if previously carried out).
Structural hazards and risks (including relevant information such as condition , modifications, materials , etc).
Hazardous materials and health hazards .
Building regulations . Where demolition work is proposed, the owner must give the local authority building control department six weeks notice under Section 80 of the Building Act .
Party Wall etc. Act notices .
Desk studies indicating the historic use of buildings and land , contamination , mineshafts , wells and so on.
Constraints to demolition imposed by the client or by the site conditions .
Site finish required.
Pre-construction information ( CDM regulation 10).
[ edit ] Planning permissions
Demolition requires notification to be submitted to the local authority to determine whether prior approval is required for the method of demolition where buildings are over 50 cubic metres , and for walls or gates .
Planning permission is required for demolition of unlisted buildings in conservation areas and listed building consent is required for demolition of any part of a listed building .
Where demolition works may have an environmental impact , a screening opinion may be obtained from the local authority to determine whether a full Environmental Impact Assessment (EIA) is necessary.
[ edit ] Demolition procedures
General demolition procedures include:
Site compound and security set-up.
Intrusive pre- demolition surveys (such as; asbestos survey for demolition , structural survey , hazardous materials surveys , etc).
Isolation of utilities and removal of meters .
Disconnection of utilities .
Asbestos removal (in accordance with the Control of Asbestos Regulations ).
Soft strip (taking the structure back to construction materials including the removal of windows and door frames ).
Superstructure demolition with special measures as constraints demand, such as de- build or protection of adjacent structures .
Processing of superstructure arisings.
Slab and foundation demolition .
Processing of arisings.
Site finishes as required.
[ edit ] Demolition methods
Demolition methods include:
[ edit ] Explosives
Explosives allow rapid and complete demolition where other methods may be dangerous or slow. This requires extensive use of the police to enforce exclusion zones as well as pre- and post- demolition structural inspections for a substantial radius (in the order of quarter or half a mile). For more information , see Explosives .
However, recent developments in high-reach machinery mean that buildings less than 22 storeys are generally demolished by machine.
[ edit ] Hand demolition
These methods may be used for small- scale projects , or when demolition has to be carried out in a more sensitive manner due to site constraints such as; proximity to uncapped mineshafts , overhead utilities , pedestrian access , adjacent structures , or structural instability.
It involves the progressive demolition of a structure by operatives using hand tools . In general, the order of demolition is the reverse that of construction .
[ edit ] Machine demolition
This is by far the most frequently-used method and reduces the need for people to work at height , or manual handling .
Common techniques include:
Swinging ball: Heavy steel ball suspended from a crane jib.
Wire rope: Can be used for demolishing parts of a structure .
Pushing arm: A machine fitted with a hydraulic pushing arm. This is operationally limited by height , so a building should be reduced by other methods first.
[ edit ] Other methods
Other methods that can be used include:
Gas expansion burster: Used for 'bursting out' concrete in a prepared cavity .
Hydraulic expansion burster: Similar to gas but uses wedges and pistons.
Thermal reaction: Used together with wire pulling, this involves generating a thermal reaction which causes members to lose strength .
Thermic lancing: Drilling or cutting silica materials by thermo-chemical action.
Drilling and sawing: Used for cutting openings in reinforced concrete .
[ edit ] Materials disposal
Buildings handed over for demolition generally contain hazardous waste , rubbish for landfill and recyclable material . Best practice use of site waste management plans for all demolition projects assists in ensuring the optimum recycling chains are in place . Clients can assist by handing over empty buildings and finding new uses for furniture and equipment .
Demolition produces products suitable for construction with the general rule that a recycled material can be considered a grade lower than its original state. So crushed structural concrete for example may be used as blinding , though with full treatment and a designed mix, it may be possible to achieve structural grade concrete . At present, it should be practical for a competent contractor to achieve 95% building recycling by mass, or even more for some structures .
Materials should be provided to WRAP protocols with Environment Agency certification . It is practical to crush on site for volumes in excess of 3,000 cubic metres .
For more information , see Site waste management plan .
[ edit ] Policy
The Coalition Agreement outlined the government's commitment to increase housing supply , tackle the problems that rundown vacant properties cause and help support local economic growth from refurbishment and improvements. In a written ministerial statement of 10 May 2013, Official Report, Column 13WS , ministers committed to revising outdated guidance issued by the former Office of the Deputy Prime Minister in relation to demolition .
On 16 January 2015, The Rt Hon Eric Pickles MP, Secretary of State for Communities and Local Government , confirmed that the following pieces of guidance no longer reflect government policy and so were cancelled:
Neighbourhood Renewal Assessment and Renewal Areas (DETR, 1997).
Private Sector Renewal Strategies: A Good Practice Guide (DETR, 1997).
Running and Sustaining Renewal Areas (DETR, 2000).
Addressing the Needs of Run Down Private Sector Housing (ODPM, 2002).
What Works ? Reviewing the Evidence Base for Neighbourhood Renewal (ODPM, 2002).
Housing Renewal Guidance – ODPM Circular 05/2003.
Sustainable Communities: Building for the Future (ODPM, 2003).
Assessing the Impacts of Spatial Interventions : Regeneration , Renewal and Regional Development - The 3Rs Guidance (ODPM, 2004).
Neighbourhood Renewal Assessment guidance manual (ODPM, 2004).
(Ref. DCLG, Statement on the planning decision on Welsh Streets in Liverpool and the revocation of outdated guidance on demolition . 16 January 2015.)
[ edit ] Related articles on Designing Buildings
Achieve safety in demolition .
Asbestos management .
Building regulations .
BREEAM Construction waste management .
Conservation area .
Construction dust .
Crane regulations .
Dangerous buildings .
Decommissioning .
Deleterious materials .
Demolition grapple market trends .
Design life .
Dismantling .
Explosives .
Filtering facepieces .
Health and Safety .
How to conduct a pre-demolition audit .
Listed building .
National Federation of Demolition Contractors NFDC .
Notify HSE .
Party wall .
Planning permission .
Pre-construction information .
Pre-demolition audit .
Pre-demolition and pre-refurbishment audits .
Principal contractor .
Recyclable construction materials .
Site clearance .
Site waste management plan .
Structure relocation .
Structures at the end of their design life .
Why demolition and infilling are blunt weapons in the management of historic structures .
[ edit ] External references
Code of practice for demolition BS6187:2000.
Institute of Demolition Engineers .
Safety requirements for demolition operations
National Federation of Demolition Contractors Client guide .
WRAP quality protocols.
Demolition Safety Tips
Add a comment
Send us feedback
View comments history

Related articles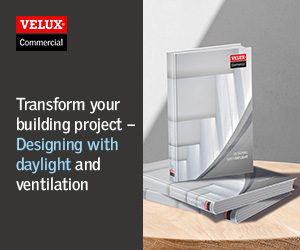 Featured articles and news
Help for construction clients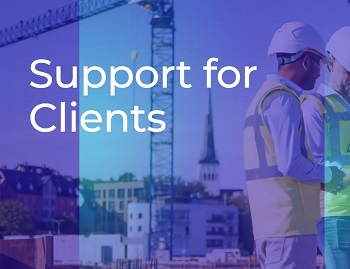 CIOB launches a range of free digital resources for clients.
Enjoying using Designing Buildings?

Make a donation to ensure construction knowledge stays freely accessible.
Time to write an article?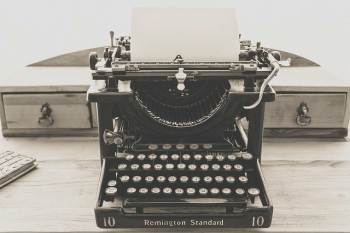 Share your knowledge and help improve the construction industry.
Unconscious bias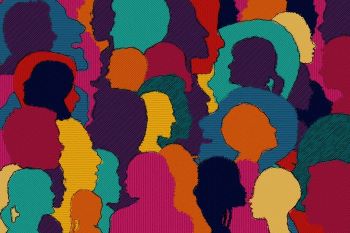 Distorted views on gender equality at the highest level.
The latest engineering services sector survey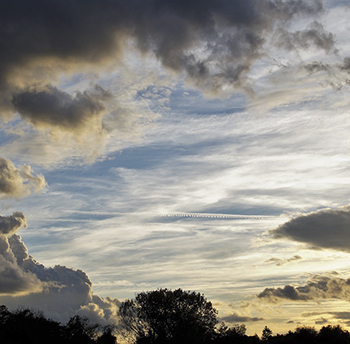 Payment and recruitment challenges loom in 2023.
A win for Construction Carbon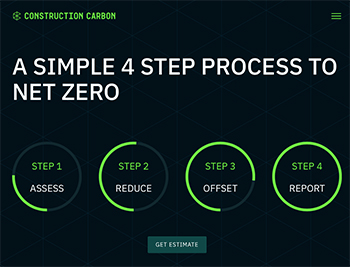 At CBRE Tech London Advocates Net Zero Challenge.
10,000 years on the Isle of Man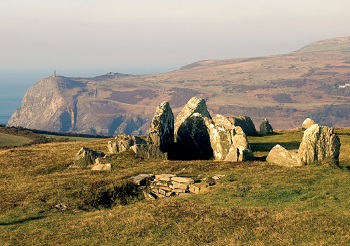 From early Christians, Celts and Vikings to motorcyclists.
Britain's historic paving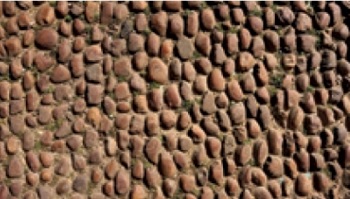 Understanding the materials used and how to care for them.
England, Wales, electrical skills, training and net zero.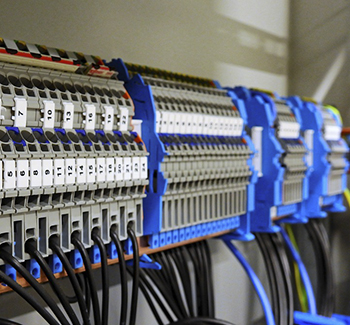 improving standards, boosting recruitment and a Green Skills Action Plan.
Change EPC's to measure cost, consumption and carbon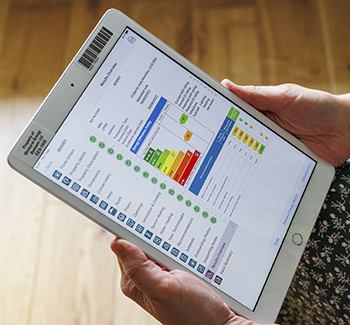 Says the UK's largest EPC accreditation scheme in report.
Launch of Green Alliance construction and efficiency report .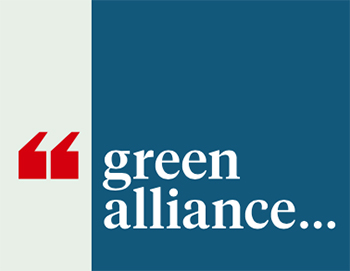 CIAT contribute to research,for the Circular Economy Task Force.
ASBP awards 2023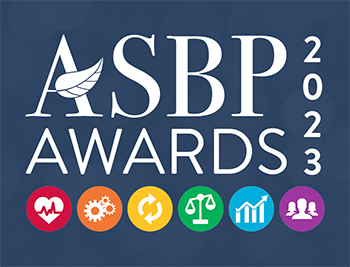 Sustainable projects, products and initiatives recognised.
Types of heat exchanger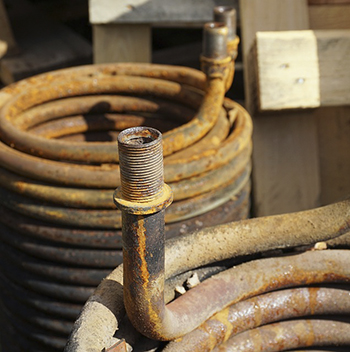 Between any combinations of gases, liquid or solids.
See more news.
Designing Buildings Anywhere
Get the Firefox add-on to access 20,000 definitions direct from any website
Demolition and Enabling Solutions for the Construction Industry
Tel:&nbsp01708 932300
The Demolition Process – Demolition Contractors London
When it comes to the Demolition of a building or structure it is not as simple as just rocking up with excavators and demolishing there building. There is a process that leads up to the demolition and here is a useful guide which you may find useful.
Before we start,  if you need a quotation for Demolition, Asbestos Removal or Scaffolding Tel: 01708 932 300
The demolition process for buildings and structures.
The requirement to demolish or refurbish a building occurs for a variety of reasons. It is essential that the demolition process is adhered to.
Every building has a lifespan which is known as its 'design life. An architect will design a building with perhaps a life span of 80 -100 years. When it has reached the end of its life span, it might become dangerous for habitation or to the adjacent buildings around it.
Other reasons are that new ones replace old structures. The structure has lost its stability, or it may have structural damage. 
Demolition –  means destruction, breaking down or removal. The Demolition of a building is the process of dismantling a structure after its life span or serviceability by pre-planning and controlled demolition methods.
Implosion –  This type of Demolition is carried out by a few specialist companies in the UK
The four steps in the process are
a) Surveying
b) Removal of hazardous materials
c) Preparation of plan
d) Safety measures
Surveying means the study of different features of the building or structure and surroundings. The two types of surveying are
a) Building surveying
b) Structural surveying
1. Building Surveying
The surveying processes include
Types material used in its construction
Previous usage
The presence of hazardous materials
The condition of drainage and underlying problems with water pollution, flooding and erosion.
Shared utilities and facilities
Adjoining vehicular and traffic conditions
The impact of noise, dust, vibration and traffic movements on the local community
Structural Surveying
In a structural survey, following process are carried ou
Construction method
The fundamental conditions of basements and underground tanks 
The skeletal system used in the design.
The building condition
The removal of  Hazardous Materials 
Hazardous materials which could include asbestos could come to light as the result of a demolition survey. Specialist asbestos removal and remediation companies should be employed to remove dangerous substances from the site before the Demolition.
Demolition Plans 
A demolition plan illustrates the different process involved, and they are:
Location of the building
The distances from adjacent buildings, roads, structures and schools
The structural support
Method statements for the Demolition of the building; showing the sequence of Demolition and the method of Demolition to be employed
A health and safety plan showing all the measures for the protection of the public including hoardings, covered walkways, crash decks, and scaffolding protection screens
Waste management plan
Programme of the demolition process
Safety Measures during Demolition of Buildings 
All the workforce will have a site induction and toolbox talk to discuss methods and environment
Fire and emergency plans are prepared and included within the health and safety induction.
As a matter, of course, measures are put in place to reduce and monitor, Dust, noise and vibration. 
All the workforce wear full PPE. Occupational health checks are carried regularly for all demolition workers.
Demolition Methods 
There are two types of Demolition employed for buildings and structures
a) Non-explosive or controlled demolition
b) Explosive Demolition.
1. Non-Explosive 
The Demolition of the building using hand tools and machinery. It encompasses robotic Demolition using electric excavators operated from a distance.
The types of Demolition within this category are
Demolition using standard or high reach excavators
Top-Down Demolition
Deconstruction
Dismantling
a) Soft strip
Usually after, or in conjunction with asbestos removal the building has floor coverings, suspended ceilings, partitions, doors, air conditioning, heating and lifts removed before the building demolition.
Work is predominantly using hand tools, and the materials are removed from the building using waste chutes, lifts or walked out manually to waste bins.
b) Standard and High Reach Demolition
Standard and High Reach Excavators are the conventional method of Demolition used of buildings. The height of the building dictates which type of machine is selected. Semi/High reach machines are used generally for buildings over three storeys. Once Demolition reaches the lower levels, the standard excavators will take over.
All excavators have an array of low noise generating attachments including
c) Top Town Demolition
A method commonly used on Tower Blocks where the space around the building is listed. The building is scaffolded on all sides and covered in monarflex, which helps reduce Dust. The building will be checked structurally before this method 
Small excavators and skids steers (Bob Cats) are lifted onto the roof by cranes. Openings made in the roof allow the construction of ramps. These allow excavators to go down onto the floor below. The excavators will then remove the roof working from below and above under controlled conditions.
The same process follows on for each floor and with waste materials removed using waste chutes, lift shafts or materials craned away in skips.
See our project at Carlton House .
d) Deconstruction
Deconstruction is the prefered method on Panel System Buildings. In the 1950s and 60's many Council, Tower blocks constructed using large concrete panels lifted into place by cranes.
In the early sixties,  Ronan Point  collapsed due to a gas explosion which resulted in the buildings undergoing modifications to strengthen.
Deconstruction takes place using a crane. The panels are removed from the building in the reverse order of construction. However, the building has to undergo propping to avoid its collapse while the work is taking place.
As with top-down Demolition, scaffolding encapsulates the building and machinery lifted onto the roof.
Where space allows the Demolition can take place using high reach machines.
See our Allen Court project
d) Dismantling
This process to remove old machinery and equipment before the primary Demolition takes place. Machinery is dismantled or cut into pieces.
2. Explosive Demolition 
Implosion method.
Implosion is the Demolition of a building by explosives. With the removal of the foundations, the structure will collapse. This method is used mainly for large factories and power stations. Most Demolition in Towns and Cities is carried out by conventional means.
This method involves the main supports of a building, including column's, beams and slab fixed with explosives. Once the explosives detonate, the building will collapse.
Depending on how the structure falls, there are two types of implosion:
a) Falling like a tree
The implosion makes the building fall like a tree sideways and is the most common method of implosion. Where the building has sufficient area around it available besides the building, this type of Demolition is preferred.
If there is free space available on the left side of the building the explosives are placed on the lower level of the building on the left-hand-side columns. As the explosives detonate, the columns bursts and the building will fall towards the left-hand side. Cables are tied to the building and control the direction of the fall.
b) Falling into its footprint
When there is limited space around the building, this type of Demolition selected. Explosives are placed into the floor below the middle part of the building.
These explosives are substantial as the explosion must demolish the building at once. It is a series of blasts, one followed by another. Then the building falls towards the first blasted part.
When the charges detonate, the upper part of building implodes and falls onto the lower building. The heavy load and force the lower part of the building also collapses and falls on its footprint.
Return to Home page link
Demolition Insights – Link
https://en.wikipedia.org/wiki/Demolition
100 years of demolition experience
Please select the division you wish to connect with:
Enquiries Demolition Environmental Engineering Construction Careers

Issue 5-1 Jan/Feb 2023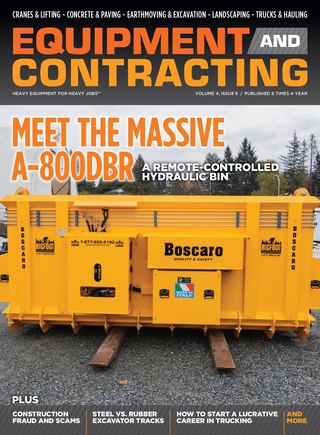 Issue 4-6 Nov/Dec 2022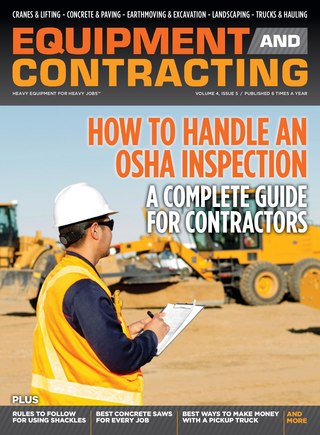 Issue 4-5 - Sep/Oct 2022
Issue 4-4 - Jul/Aug 2022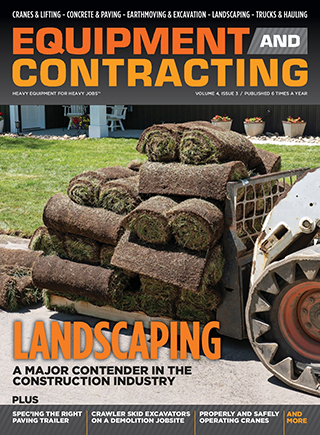 Issue 4-3 - May/Jun 2022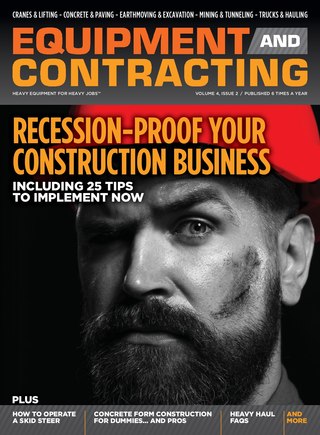 Issue 4-2 - Mar/Apr 2022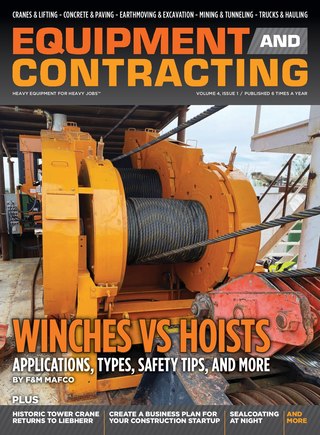 Issue 4-1 - Jan/Feb 2022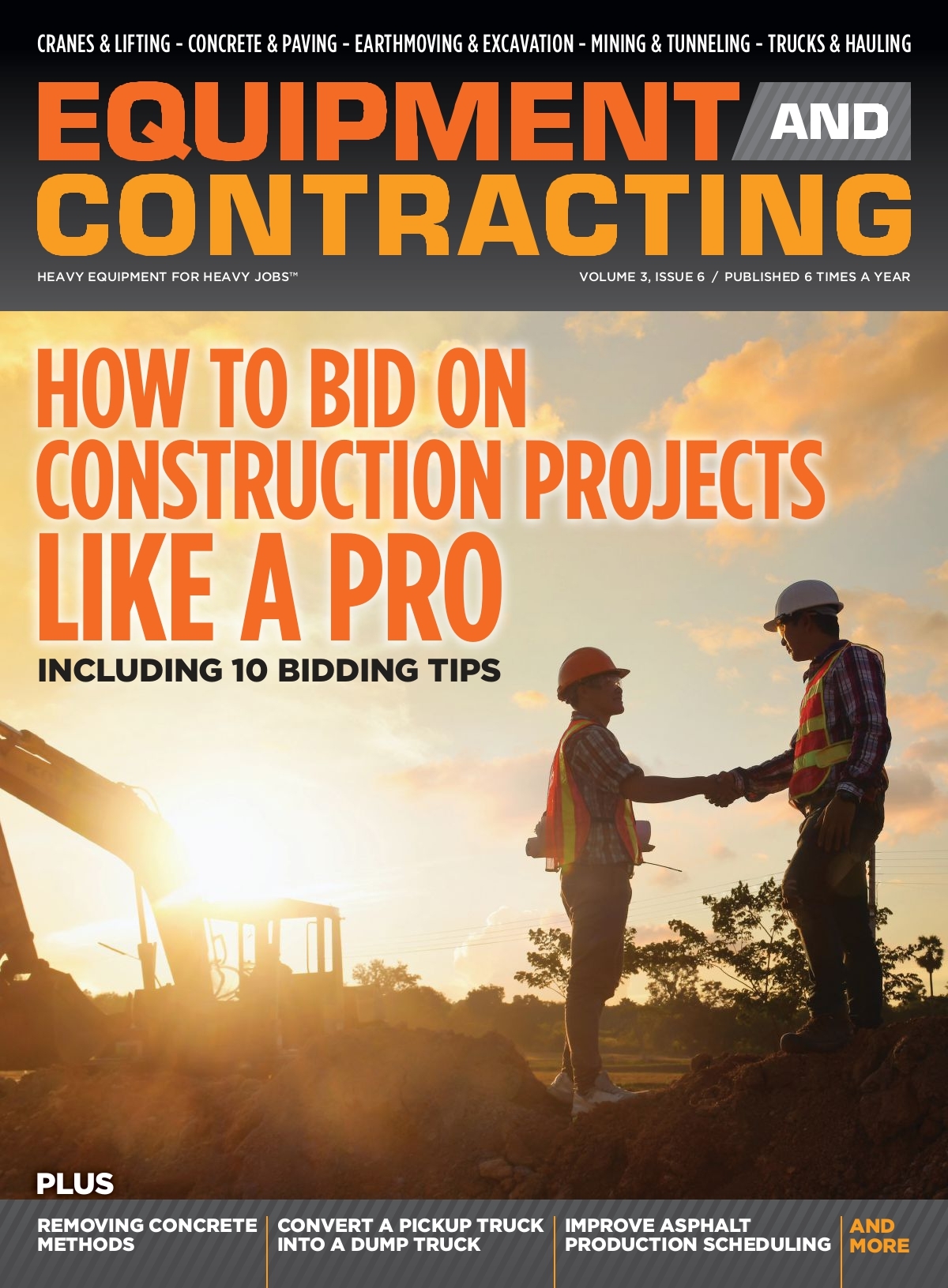 Issue 3-6 - Nov/Dec 2021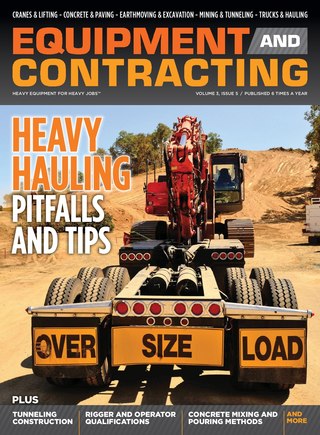 Issue 3-5 - Sep/Oct 2021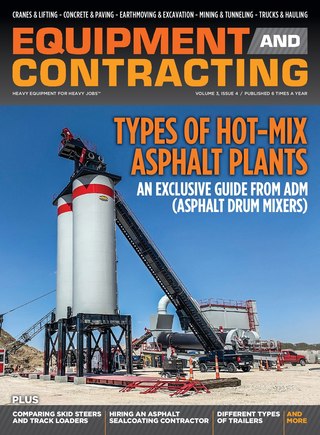 Issue 3-4 - Jul/Aug 2021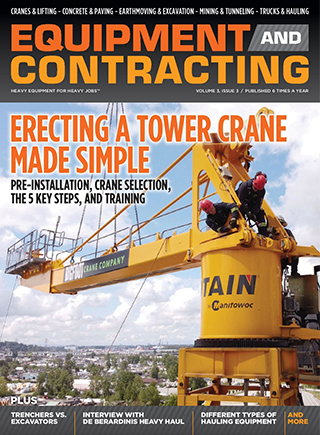 Issue 3-3 - May/Jun 2021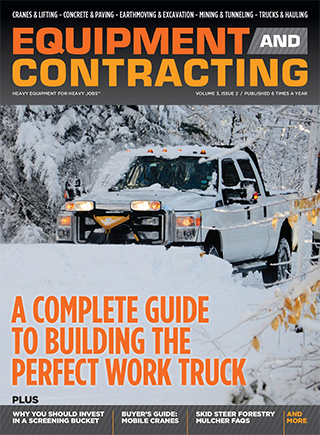 Issue 3-2 - Mar/Apr 2021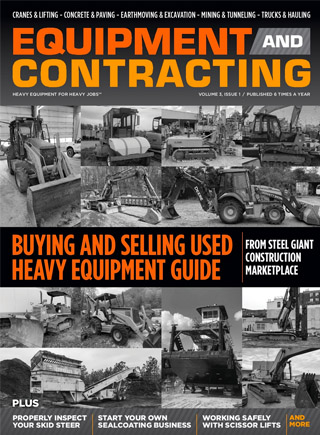 Issue 3-1 - Jan/Feb 2021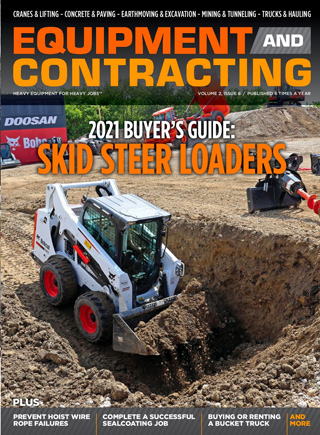 Issue 2-6 - Nov/Dec 2020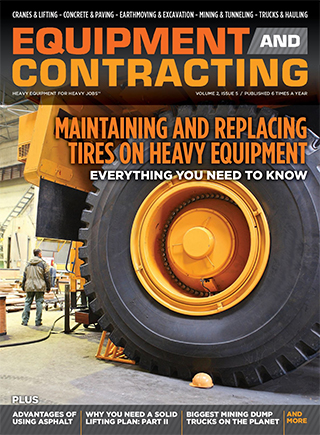 Issue 2-5 - Sep/Oct 2020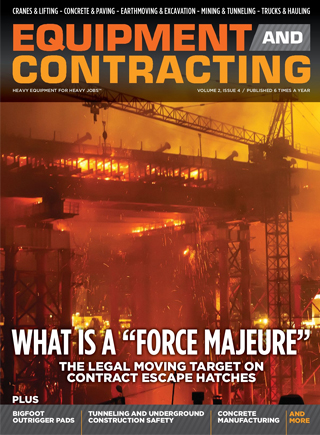 Issue 2-4 - Jul/Aug 2020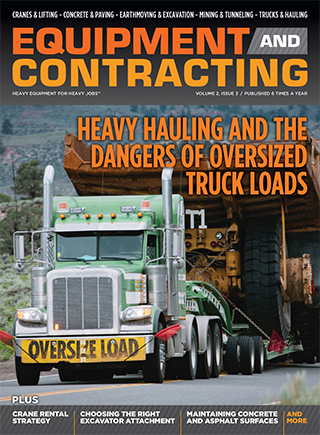 Issue 2-3 - May/Jun 2020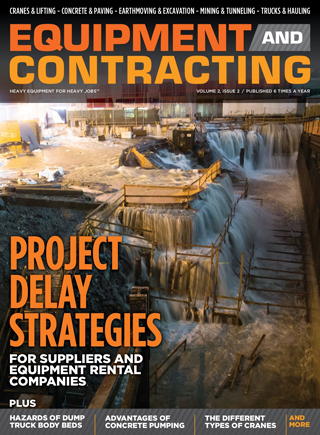 Issue 2-2 - Mar/Apr 2020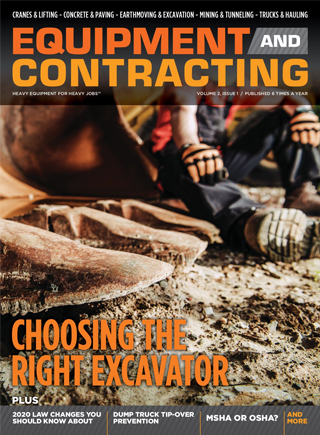 Issue 2-1 - Jan/Feb 2020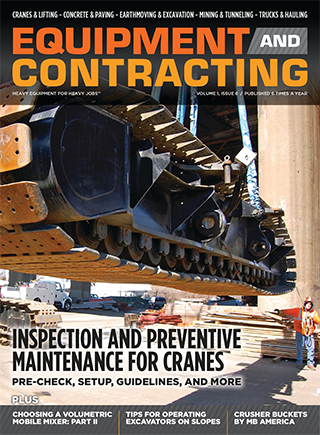 Issue 1-6 - Nov/Dec 2019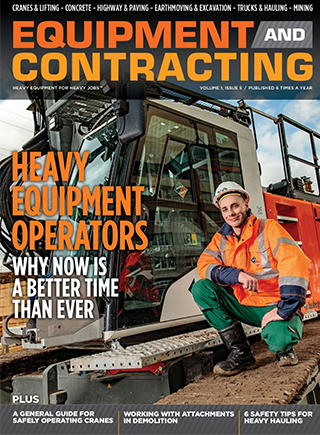 Issue 1-5 - Sep/Oct 2019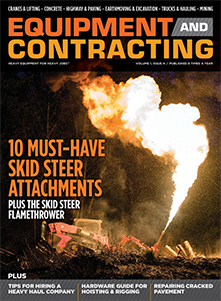 Issue 1-4 - Jul/Aug 2019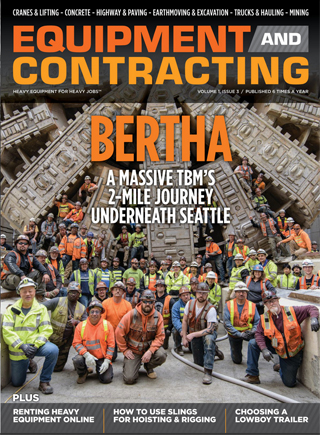 Issue 1-3 - May/Jun 2019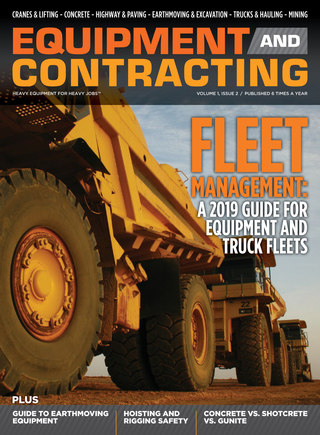 Issue 1-2 - Mar/Apr 2019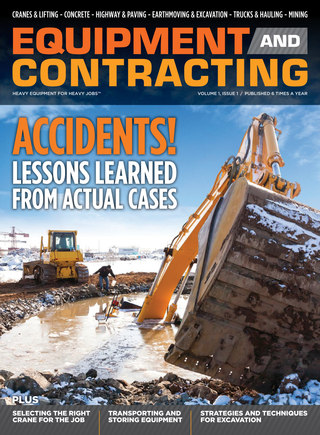 Issue 1-1 - Jan/Feb 2019
Complete Guide to Construction Demolition
Types of demolition, preparation, the future, and more.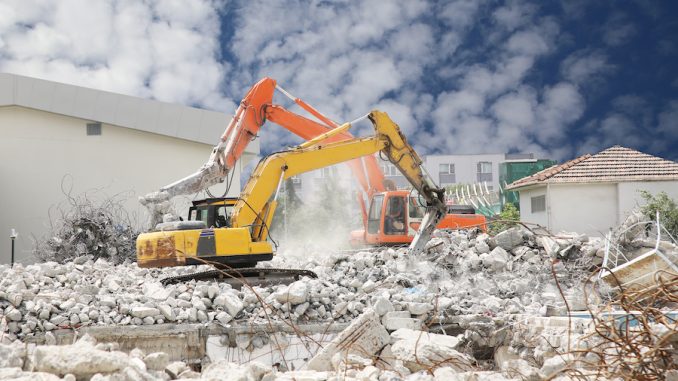 View the complete article here
Watching a multi-story building in the middle of a city get demolished is quite dramatic. Many people enjoy watching all that concrete and steel tumble to the ground. But few know how it's actually accomplished – other than the fact that explosives are involved in some way. In our Complete Guide to Demolition we explain the different ways to knock down a structure.
Why Are Buildings Demolished?
There are several reasons why a building is demolished. Structures may be dismantled because they have weak foundations, or they were constructed with hazardous materials. Sometimes the land is more valuable than the structure. Or a new structure is more useful to the surrounding community. Owners of very old buildings may determine that it's cheaper to knock it down than repair it.
Types of Demolition
There are several ways to bring down a structure including implosion, high reach arm, wrecking ball, and selective demolition.
With implosion demolition, explosives are used to force the building to collapse down on itself from the inside out. This type of demolition is typically done in densely populated urban areas. Detailed structural blueprints are used to help the blaster crew identify where the main components of the structure are located.
High Reach Arm
This type of demolition requires a machine, such as an excavator, with an attached demolition arm or telescopic boom that is long enough to reach the top of taller structures. Various attachments may be used to break up the building. This could be a hammer, shears, or a crusher. The building is broken up from the top down. The machine is used to remove the largest pieces of the building. The demolition ground crew then breaks them up further. Finally, the crew sorts through the debris for disposal.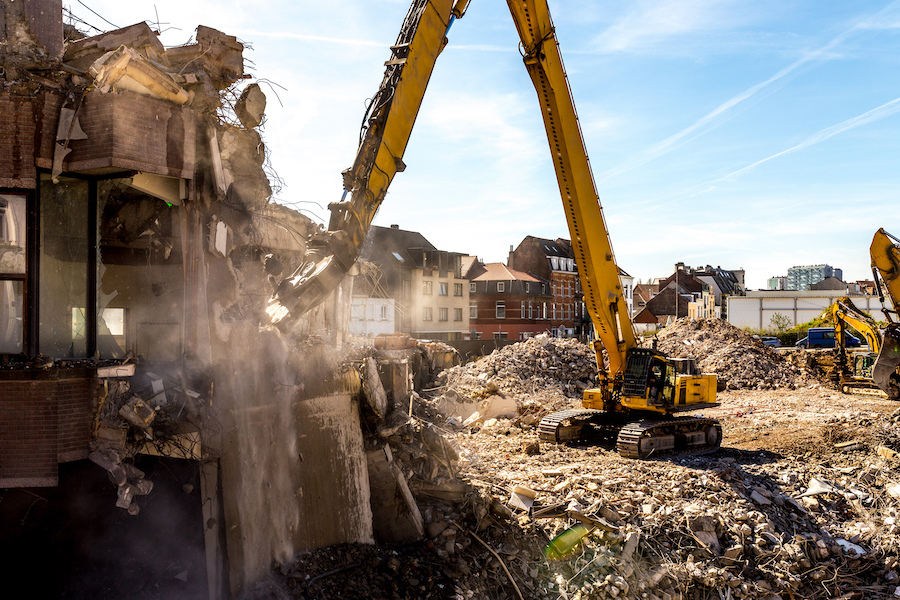 Wrecking Ball
The term "wrecking ball" – as in such-and-such building escaped the wrecking ball – is used more than the actual wrecking ball method of demolition. It was very popular through the 1930s to 1960s. The ball – which can weigh upwards of nearly seven tons – is typically suspended from a crane by a cable. The operator either drops the ball on top of the structure or takes a swing at it. The building is crushed under the ball's heavy weight. Unfortunately, wrecking balls cause a lot of dust. This is not the first choice when demolishing buildings that contain asbestos. It's use is limited by the size of the crane. It requires swinging room that is not often available near power lines and other structures.
Selective Demolition
Selective demolition, or strip-out, is a labor-intensive method. The goal is to reuse or recycle as much material as possible. This makes sense when there is enough valuable material to save. An historical building is a good candidate for selective demolition. Or when a building needs an intensive overhaul, but not a complete demolition. Selective demolition is a good alternative for expansion work. Stairwells and archways, for example, can be selectively removed in preparation for an additional wing of a commercial building.
Preparing for Demolition
In order to properly plan for a demolition, details about the building must be gathered. Two kinds of surveying take place: building and structural.
Building Surveying for Demolition
The purpose of building surveying is to determine:
How the building was used in the past. And, how it is currently being used.
What types of materials were used to construct the building.
The source of any toxicity, such as hazardous materials, chemicals, wastewater, etc.
Current drainage conditions.
Shared facilities like common staircases or walls.
Details about the surrounding neighborhood such as pedestrian and traffic patterns.
The neighborhood's tolerance for inconveniences related to traffic disruption, vibration, noise, and dust.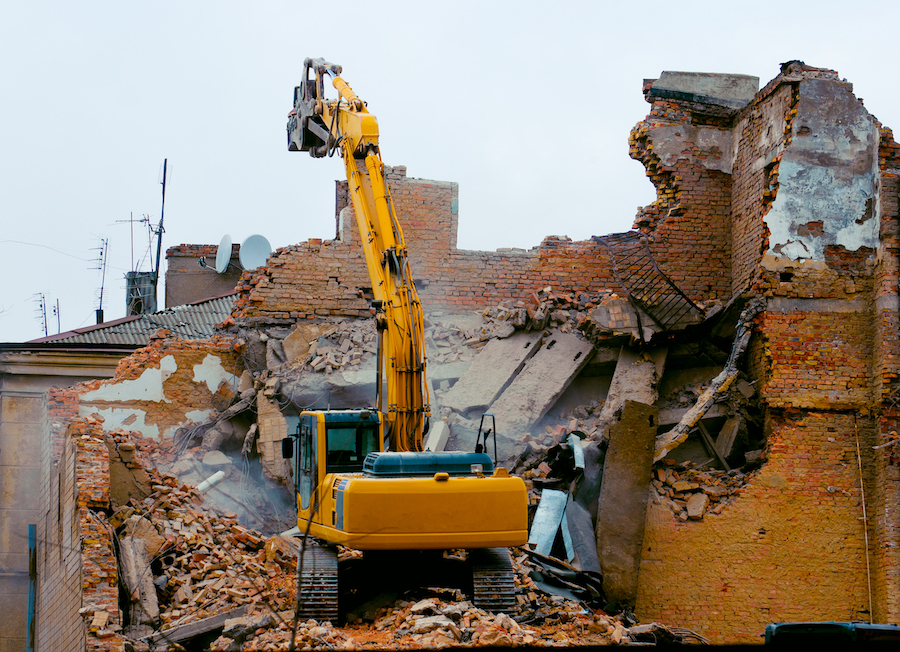 Structural Surveying
The purpose of structural surveying is to:
Determine how the building was constructed.
Map out the entire structural system (such as basements, underground tanks, etc.) and evaluate their condition.
Identify key structural supports.
Identify load bearing walls.
Evaluate the overall condition of the building.
Demolition Permits
There's more to getting a demolition permit than just heading down to the city building department and filling out an application. You will likely need to provide a detailed demolition plan. Other documentation may include an asbestos survey and, if required, certification for asbestos removal. You may need to provide documentation regarding the removal of exterior painted surfaces and dust suppression measures. In some cases you may need to agree that the demolition will be suspended if winds are blowing above a certain speed. Plans for how debris will be contained during demolition may also be required. Ultimately, you need to understand all the requirements for the demolition well in advance.
Implosion Demolition Process
There are generally five phases to the implosion demolition process: Safety preparation, dismantling, explosive installation, detonation, and cleanup.
Safety Preparation
Preparing for a safe implosion demolition generally involves methods for cordoning off the site, controlling rubble and debris, setting up internal communications, implementing worker safety protocols, and installing a security team (such as hiring a security company and coordinating with local police) to protect the surrounding neighborhood.
Dismantling
Sections of the building may be dismantled in advance of the implosion demolition. For example, to separate adjacent structures from the target building. It may make sense to remove parts of the building such as balconies to improve the performance of the implosion. Non-load bearing walls are typically removed. Preparatory dismantling may be required to create distance between the building and the road. Or to reduce vibrations from the explosion.
Explosive Installation
What type of explosives to use and where to place them is very carefully planned. Dynamite is typically used for concrete supports and columns. Cyclotrimethylenetrinitramine, which is commonly known as RDX, is used to collapse steel columns. There are techniques used to control the collapse of the building. For example, installing pre-stressed steel cables into the walls. There are different types of explosives that are used and options for detonators. The explosives are placed in structural columns throughout the building.
The timing of the detonation is critical. The explosives installed are detonated less than a second apart. The goal in most implosive demolitions is for the highest point of the rubble to occur at the core of the collapse. A blasting cap is used to ignite the primary charge explosives. It is detonated from a safe distance using an electrical detonator connected to a lead line.
Now the demolition debris is removed. This is typically done with excavators and skid steer loaders that place the debris onto trucks. Material that can be reused or recycled are separated out either onsite or carted off to a recycling facility. Some recycling, such as concrete crushing, may be handled at the demolition site. Ultimately this is an opportunity to generate income and reduce waste disposal. Part of the cleanup plan may require a final clearance report prepared by an industrial hygienist.
Famous Demolition Projects
Any demolition job is risky. But there's no doubt that a tall building in the middle of a city is particularly risky. It takes a lot of skill, coordination, and know-how to pull off an implosion demolition. Here are two examples.
Champlain Towers South
In the case of the Champlain Towers South in Surfside, Florida, part of the building had already collapsed, killing nearly 100 people. In order for rescue workers to safely continue their search, it was determined that the whole building needed to be demolished.
Landmark Tower
The 30-story Landmark Tower in Fort Worth, TX was built in 1957. It stood empty for 16 years and the decision was made to demolish via the implosion method. A perfect implosion demolition brought the tower down in 2006.
Future of Demolition
Smart demolition is making it safer to dismantle old structures. 3D modeling lets the demolition team test their plan before putting it into action. Robotics are handling the more dangerous aspects of demolition. They're also improving the accuracy and speed at which demolished materials are recycled.
Robotic Demolition
Husqvarna has a line of remote demolition robots. The DXR 140 can reach up 3.7 meters and reach forward 3.7 meters. It's compact enough to step through a standard-sized doorway.
The Brokk 170 uses the SmartPower™ electrical system that can demolish concrete at near-silent levels. Attachments include breakers, crushers, and shears.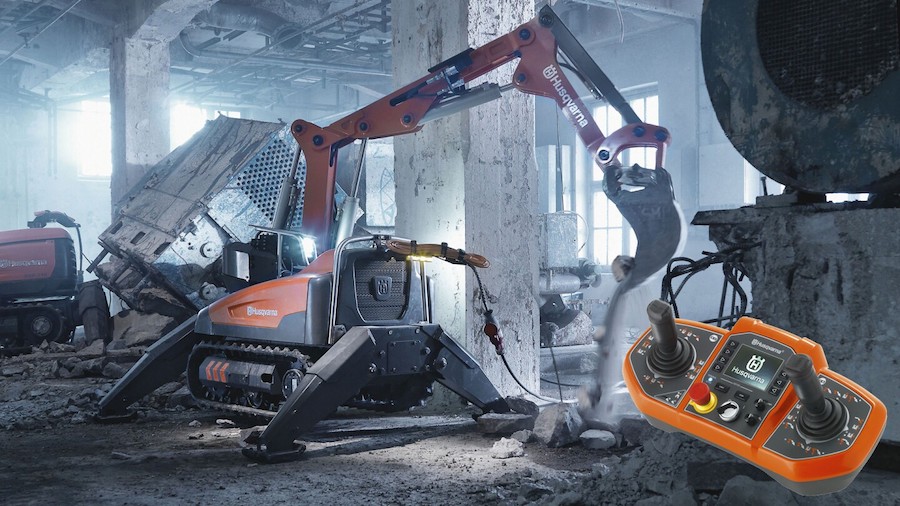 Demolition Jobs
Many of the same skills that are in the construction industry are needed in demolition. You're just tearing a structure down instead of building it up. The more specialized demolition jobs – where you are placing and detonating explosives – are typically on-the-job training or apprentice opportunities. Many demolition jobs require only a high school diploma or equivalency. Even though robotics is gaining popularity in demolition, a human must operate the controls.
Demolition has expanded well beyond the wrecking ball. In part because of an environmental focus that favors reuse and recycling. In part because of the rise of the robotic demolition. There are still plenty of jobs for humans in demolition. Many opportunities exist in the demolition field where only a high school diploma is required. Put safety first and the rewards will outweigh the risks.
Latest from Steel Giant Market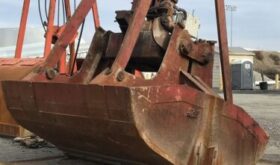 Single Line Radio Remote Control Clamshell Buckets - Atlas 13 Cubic Yard Buckets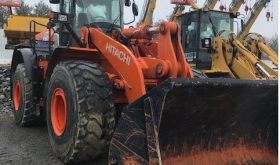 2021 Hitachi ZW310-6 Wheel Loader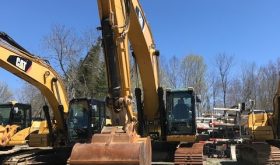 2010 CAT 336DL Excavator with Digging Bucket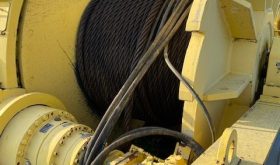 (4ea) Double Drum Reverse Waterfall Anchoring and Mooring Hydraulic Powered Timberland Winches
Copyright © 2023 | EquipmentAndContracting.com | West Palm Beach Website Design | Privacy Policy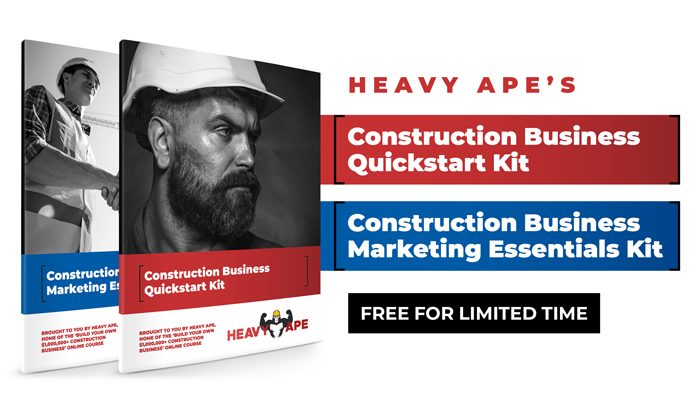 Planning for Dust, Noise, and Vibration on Demo Projects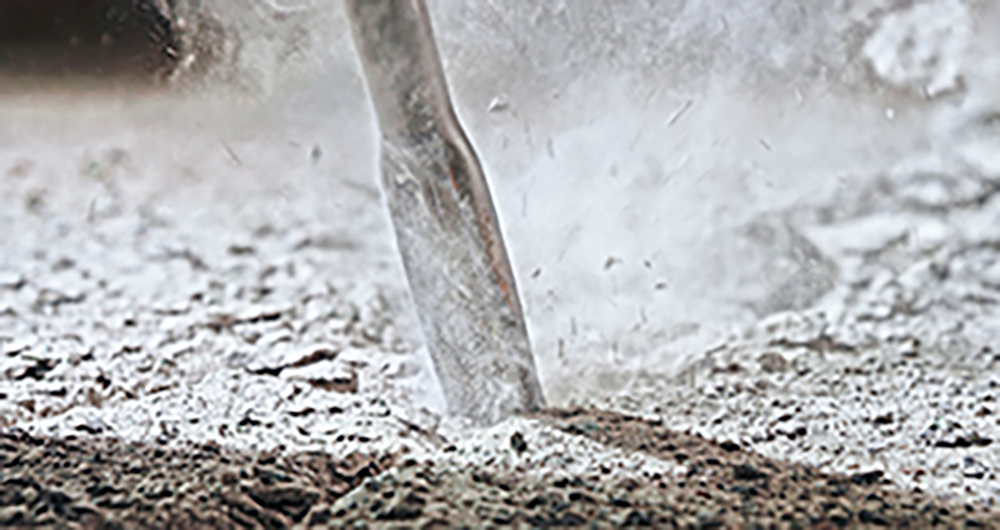 Planning for dust, noise, and vibration can be an important part of demolition and dismantling, particularly in and near occupied buildings and in densely-populated areas. R. Baker & Son works closely with owners and facility managers to make sure that businesses can remain in operation while minimizing disruptions.
Dust, noise, and vibration are often major concerns and must be addressed in detail. Methods for alleviating dust include wetting surfaces, capturing particles with fog or spray, and the use of exhaust fans. Temporary negative-pressure containment areas with airlocks for access and egress can be erected in facilities where a clean environment is absolutely critical.
Tasks that will create noise and vibration require close coordination with owners to devise an appropriate schedule if the work can't be performed while the facility is closed. For example, pneumatic hammer use can be confined to early morning hours, times during which most workers take a lunch break, or late in the afternoon. This allows management to plan ahead and work around these conditions without any unexpected surprises.
About R. Baker & Son All Industrial Services
R. Baker & Son All Industrial Services, a Minority and Women-Owned Business Enterprise (M/WBE), in business since 1935 , is a premier specialized contractor operating in the United States, Canada, and Puerto Rico, with over one hundred employees and an exemplary safety record (we have been directly involved in six sites that received VPP OSHA Safety Awards). R. Baker & Son is financially strong, with bonding capabilities of over $20 million. Capabilities include industrial and commercial demolition, rigging, machinery- and plant-moving, dismantling, decommissioning, plant and equipment relocation, interior demolition, selective demolition, warehousing, wrecking and razing, millwright, plant reconfigurations, heavy rigging, salvage, environmental services, remediation, decontamination, abatement, and investment and asset recovery.
R. Baker & Son - All Industrial Services 190 Boundary Road Marlboro, NJ 07746 732-222-3553
https://www.rbaker.com/interior_demolition.php
Full News Archive
Machinery Moving and Assembly Project
Rigging and Assembling Test Equipment-NJ Processing Facility
Concrete Slab X-Rays Enable Accurate Cutting and Drilling
R. Baker & Son Wins 3 Highwire 2022 Platinum Safety Awards
Rigging and Assembly in New Storage and Maintenance Facility
Plant Machinery Updates and Replacements
Understanding Physics and Construction are Vital in Demolition
Slips, Trips and Falls According to OSHA
Spreader Beams a Top Choice for Rigging Stability and Safety
Important Safety Basics for Interior Demolition Projects
Tool and Equipment Tracking - Crane Rigging
Cleanup of Demolition Dust, Dirt, Silica, and Particulates
Auger and Centrifuge Rigging Project
University Cooling Tower Dismantling Project
Rigging, Dismantling & Demolition Project Safety
Baker Performs Multi Heat Exchanger Changeout
Preconstruction Services or Precon
Asset Recovery: Refurbished Parts and Equipment in High Demand
Weekend Standby Generator Replacement
R. Baker & Son: Rigging Project Consultation
Interior Demolition: Epoxy Floor Removal
Chemical Pilot Plant Demolition Project
Decommissioning and Dismantling of HVAC Equipment - Pharma
History of the Versatile Skid Steer Loader
Qualified Rigging Contractor In Writing
Organization Mobilization on a Project
Every Demolition Project Needs a Quality Control Plan
Rigging & Assembly Made Efficient by Color Coding
Demolition, Asset Recovery, and the Supply Chain
Innovation in Rigging Helps Preconstruction
Safe, Successful Demolition Projects Start with Good Planning
Hurricane Ida Ground Stabilization
We are a NYC Minority and Women-owned Business Enterprise
Architectural Salvage During Demolition
Rigging Plan Consulting and Estimating
Interior Demo - Making Way For New Manufacturing Facility
Zero Punch List Approach to Demolition
R. Baker & Son Process Tank Repair Project
Selective Demolition in Medical School Building
R. Baker & Son Provides a Wide Range of Environmental Services
Emergency Generator Repair at NJ Hospital
Requirements of Selective Demolition in Healthcare Facilities
R. Baker & Son Demo Team Completes Partial Plant Demolition
Rigging and Anchoring Heavy Machinery and Equipment
Baker Completes Selective Demolition Project on Christmas Eve
3D Rigging Using Building Information Modeling
Stainless Steel Tank Rigging Project Saved by Plan B
Taking On Diverse Tasks on Renovation and Construction Projects
Crane & Rigging Operations and Safety During Winter
Demolition Safety: Structural Shoring and Bracing
Emergency Warehouse Demolition Brooklyn
Rigging & Assembly Teams Install Pharma Fill Line
Planning a Rigging Project with BIM
Expert in NYC Curtain Wall Dismantling and Demolition
Interior Demo: Mid-Project Changes Save Time and Money
Site-Specific Safety Plan - SSSP
R. Baker Workers Trained In Heat Related Illness
Tank Rigging Project - Large Food Processing Plant
The Skid Steer Loader, Workhorse of the Demolition Industry
Baker Handles Pharma Rigging Project with TLC
Innovative Approach to Clean Air on Demo Project
Proper Radio Communication on Construction Sites
Demolition and Closing the Gap on Project Delays
Rigging and Setting the Final Pieces of Process Equipment
Quick Mobilization on Interior Demolition Project
Rigging and Installing Prefabricated Skids
Rigging Team Assists in Green Roof Installation
Everyone Loves Demolition Day - R. Baker and Son
Successful Plant Relocation Project - Master Plan
Storing and Rigging Specialized Bio-Equipment for New Laboratory
Reuse and Value Engineering - Save Money on Projects
Rigging and Assembly on HVAC Upgrade Project
What are the Fundamentals of Rigging
Why CPR and First Aid Training is Critical in Construction
Successful Hospital Renovation Project
Demolition Contractor: Earning and Keeping Our Great Reputation
Rigging Setting the Final Pieces of Process Equipment
Demolition Project Goes Underground
Copper Recycling Offsets Dismantling Project Costs
CUP Multi-Phase Selective Demolition Project: Demo by Color
Rigging Safety Guidelines and Procedures
R. Baker Salvages Fixtures for Reuse on Plant Consolidation
Safety Planning for Rigging and Demolition Projects
Rigging Process Equipment Narrow Shaft
Demolition Equipment Maintenance SOP
Module Rigging and Installation
Challenging and Dangerous Duct Demolition
Counting Cranes to Forecast Construction Growth
Demo Protection on Pharmaceutical Project
Plant Relocation Specialists - R. Baker and Son
Baker Works w/ MEP Engineers to Accelerate Plant Relocation
Fire Protection Requirements in Demolition
Rigging Equipment - Plan of Control
Confined Space Construction Rule
Scrap Metal Prices Are On The Rise
Virtual Reality The Future of Crane & Rigging Training?
Rigging, Hoisting & Heavy Equipment Careers
Substantial Cost Savings in Space Repurposing Project
Demolition: A Little Ingenuity Goes a Long Way
Substation & Mechanical Selective Demolition: Out With the Old
Colossal Claw Revolutionizes Rigging of Sunken Oil Rigs
Kosciusko Bridge Demolition UPDATE
Innovative Plan in Manhattan High Rise Project
Experienced in Cleanroom Demolition
Tower Crane Luffing Jib - Rigging Requirements
Coming to a Demolition Site Near You: ZeroG Tool Arm
Cleanroom Demolition - Preventing Particulates
Ground-Penetrating Radar (GPR) and Demolition
Environmental Cleanup in Demolition and Rigging
Dust, Noise, Vibration and Odor
Demolition by Implosion an Impressive Sight to See
Fortune 100 Selective Demolition
IRAs Seven Rs for Asset Recovery
Demolition: What's Your Approach?
Hazardous Noise in Rigging and Demolition
NYCs Busy Kosciuszko Bridge to be Imploded Summer 2017
What is a Critical Lift - Crane and Rigging
Rigging Near Overhead Powerlines
Compact Boom Lifts Fit Through Standard Doorways
Rigging of Modular Prefab Pharmaceutical Plants
Dismantling Clean and Green with R. Baker and Son
Hydraulics: The Force Behind Rigging & Demolition
Surgical Industrial Dismantling
3D Rigging and Routing Plans, BIM
Construction Machinery at NJ's Diggerland
Safe Conditions - The Demolition Environment
Inspection Of Rigging Equipment
Demolition and Lead-Based Paint: Safe Practices for Cutting Steel
National Stand Down for Fall Prevention
Demo Project Bid Leveling Sheets Can Make All the Difference
NYC Demolition a Wellspring of Architectural Salvage
Calculating Interior Demolition Costs
Total Demolition, Stadium-Style
Industrial Rigging A Wind Turbine
Demolition Teams Critical in Disaster Response
Demolition Contractors Are Creators
Construction Drones - Providing Eyes In The Sky
Preserving Old Buildings For Nostalgia
Tank Farm Dismantling Project - New Jersey
Expert in Transporting Oversize Loads
BIM on Plant Relocation Projects
Skilled Trade Workers: The Shortage Continues
Understanding Basic Structural Physics Key to Safe Demolition
The Intricacies of Building Implosion
What is Buried in Concrete is an Important Part of Demolition
Remote Control Demolition Machines
Demolition Live on Construction Cameras
Costa Concordia Cruise Liner Capsized
Rubble Trouble New York Video Game
The R. Baker and Son Outrigger - June 2015
Rigging - R. Baker & Son has the Skill
The Complexity of Plant Relocation Projects
Rigging the Great Pyramid of Giza
Warehousing Facilities - Protecting Your Investments
Corporate News - Indoor Warehouse Facility
Various Demolition Methods and Types
Helicopter Rigging An Effective Alternative
The March 2015 Outrigger - An R. Baker & Son Newsletter
More States Offering Plant Relocation Incentives
Selective Demolition: Punch Lists Leave Lasting Impressions
Metal Recovery and Recycling - Construction Debris
Excavation of Contaminated Soil
Sky Cranes, Tower Cranes, What Do You See?
The Outrigger News - December 2014
In Need Of Qualified Experienced Riggers
Dismantling Electrical Systems
Demolition in a Confined Space
Utility Safety During Demolition
Brokk Demo Machines on Pharma Project
Demolition of Uranium Facility, Once the Largest Building in U.S.
Crane Load Charts and Capabilities
Selective Demolition and Preserving History
Largest Container Cranes and Rigging
How It Works: BIM in Rigging & Demolition
September 2014 Issue of "The Outrigger"
Mold Remediation on Demolition Projects
Pre-Project Rigging and Demolition Safety Measures
R. Baker & Son Equipment and Machinery Moving
Demolition Permit Approvals Show Steady Increase in New York
Qualified Riggers vs. Certified Riggers: What is the Difference?
Fluorescent Bulb Recycling and Mercury
Outrigger Newsletter June 2014
The Complexities of Plant Relocation
Brownfield Sites and Land Revitalization
Man Baskets in Rigging, Demolition, and Dismantling
New York City Demolition Waste
Mobile Crane Vs Fixed Crane Safety
Hard Hats - Safety Equipment and PPE
R. Baker & Son: Rigging Safety Guidelines
Check Out - The Outrigger Newsletter, March 2014
Supporting Women, Minority, and Veteran-Owned Businesses
Expert Professional Rigging Services
R. Baker & Son Partners on Numerous OSHA VPP Star Projects
R. Baker & Son Top-Rated by ISNetworld
EPAs Website Simplifies Compliance
Use of Robotic Equipment Expanding in Demolition Industry
R. Baker & Son Selected as ENR Top 600 Specialty Contractor
First Aid Kits & Construction Safety
Nuclear Power Plant Decommissioning
R. Baker & Son: Dust Suppression and Control
Ruby Baker and the History of R. Baker & Son
Wooden Rooftop Water Tanks: Familiar Fixtures of NYC Skyline
Demolition Vibrations Used to Study Earthquakes
Clean Projects Keep an Eye on the Environment
The Future of High-Rise Demolition in NYC
The Difference Between Riggers and Millwrights
Plant Relocation: Working with a Multi-Phased Master Plan
Asset and Investment Recovery in the Modern Market
Demolition, History and Wrecking Balls
NYCs Lesson in Preservation: Demo of the Original Penn Station
R. Baker & Son the Clear Choice for NYC Demolition
Keeping a Construction Jobsite Clean
3D Laser Scanning Excellent Tool for Project Planning
Specialized Carriers & Rigging Association
Smart Phones and Construction Apps
79th Annual Investment Recovery Seminar
March 2013 Rigging and Demolition Newsletter
Interior Demolition and the Work Environment
Crane and Rigging Fundamentals
OSHA Safeguarding Workers for Over Forty Years
Air Casters Provide Simple Rigging Solutions
Statue of Liberty Renovation Project
Tricky Job With A Very Aggressive Schedule
Building Information Modeling Tools
Borescope Use In Construction and Demolition
Three Industrial Classes For Hard Hats
A Tale of Two Projects - Red Bank, NJ
September 2012 Rigging and Demolition Newsletter Now Available
ENR Magazine Ranked R. Baker #1 Demolition/Wrecking Contractor
Clients Expect Total Care in Plant and Equipment Relocation
Investment Recovery Reduces Project Costs
Bringing Safety Home According to OSHA
R. Baker & Son - Handling the Largest of Projects with Total Care
June 2012 Rigging and Demolition Newsletter Now Available
R. Baker & Son Recognized by Skanska for Safety Commitment
World Trade Center Transportation Hub Project H&M Wall Demolition
Dust, Noise and Vibration During Demolition and Rigging
Brownfields Go Green with Renewable Energy
R. Baker & Son is ISNetworld Rated A
Baker Rigging Services Make Room for Space Shuttle Enterprise
Join Us at INTERPHEX 2012 May 1-3 2012 at Javits Center NYC
Safety a Priority - R. Baker & Son Maintains VPPPA Membership
R. Baker & Son March 2012 Outrigger Newsletter Available
Proud Sponsor of Patty-Joe Goodwin Undefeated Snowboarder
Dust, Noise and Vibration During Demolition
R. Baker & Son Proud Members of the SC&RA
Demolition and Decommissioning Planning Document Available
An Interview with David S Baker - President of R. Baker & Son
R. Baker & Son Rigs Russian Space Capsule at Intrepid Video
R. Baker & Son in ACT Magazine Sept 2011
Come Visit R. Baker & Son at INTERPHEX 2011 in Puerto Rico
Slideshow Of Rigging Performed at National 9 11 Memorial Museum
The Rising : Rebuilding Ground Zero - Discovery Channel Video
5000 pounds of Babbit Scrap Metal For Sale
Video of FDNY Ladder 3 Lowered into 911 Museum by Baker
LEED: Maximizing Your Rating Points
R. Baker & Son Leading Demolition Company in North America 2011
R. Baker & Son June 2011 Rigging Demolition Newsletter Available
Water Tower Demolition Experts
R. Baker Completes Fast Paced Pharmaceutical Rigging Project
R. Baker & Son Video of Dustboss in Action
Used Equipment Sale DC Motor Generators and Electrical Equipment
R. Baker & Son Renews NJ Public Works Contractor Registration
March 2011 Rigging and Demolition Newsletter Available
Visit R. Baker & Son Booth at INTERPHEX 2011 March 29 - 31
R. Baker & Son Renews VPPPA Membership for 2011
The Missing Work Scope In Mission Critical
Lock Out Tag Out Safety Practices
Exhibiting at 2010 POWER-GEN International Tradeshow
R. Baker & Son Dec 2010 Rigging and Demolition Newsletter
OSHA New Final Rule on Cranes and Derricks
Hard Hat News Sept 2010 Article Features R. Baker & Son
R. Baker & Son in Equipment Today Magazine September 2010
R. Baker & Son Makes 2010 World Demolition Awards Shortlist
Sept 2010 Rigging and Demolition Newsletter Available
R. Baker & Son Ranked #1 Demolition- Wrecking Contractor 2010
R. Baker & Son Is Your Best Industrial Contractor Choice
NDA Publishes High Reach Demolition Safety Document
New NYC Dept of Buildings Safety Registration
Website of R. Baker & Son Updated to Highlight Services
R. Baker & Son June 2010 Outrigger Newsletter Now Available
Dun & Bradstreet Reaffirms R. Baker & Son 3A3 Rating
New Puerto Rico Business Development Manager
R. Baker & Son Establishes Better EMR Safety Rating
Demolition and Rigging Newsletter March 2010 Now Available
Visit R. Baker & Son at the INTERPHEX Puerto Rico 2010
R. Baker & Son Featured on Facility of the Year Awards Website
R. Baker & Son Featured in Crane Hot Line Magazine
R. Baker & Son Rigging and Demolition Blog
R. Baker & Son Highlights Rigging Services Photo Album
Plant Relocation and Reconfiguration Services
R. Baker & Son Featured in Hard Hat News Jan 15 2010
Highlights Industrial Demolition Contractors Services in NJ
R. Baker Featured on Building Design & Construction Website
December 2009 Outrigger Newsletter Available From R. Baker & Son
R. Baker & Son is a Proud Member of the VPPPA
Follow R. Baker & Son All Industrial Services on Facebook
Highlights of Interior Demolition Contractors Services
R. Baker and Son Veteran Owned and Operated
Equipment Today Features Demolition Project by R. Baker and Son
Baker Highlights Demolition Services in NJ
Petrochemical Plant Dismantlement Project in The News
R. Baker & Son Completes Demolition Project for Con Edison
R. Baker & Son Highlights Recent Safety and Industry Awards
Global Rigging Services and Machinery Moving
R. Baker & Son Ranked in Inc. 5000 Fastest Growing Companies 2009
Baker on NY Constructions 2009 Specialty Contractor List
Demo and Remediation Project in NYC Featured in Magazine
BioPharm Plant Relocation in NJ Safely Completed
Preserving the Past Article Features R. Baker & Son
Hard Hat News - Story on R. Baker and Son Demolition Project
Construction Equipment Guide Story on Dismantling Project
R. Baker & Son Dismantles Cooling Towers at Active Facility
How to Think Globally and Act Locally
R. Baker and Son Safety Record Featured in Hard Hat News
Historic Preservation of Coastal Defense Gun Battery
R. Baker Named as a Leading Demo Company in North America
Yankee Atomic Nuclear Plant Dismantling Project
R. Baker & Son Rigging Project Featured in Hard Hat News
R. Baker Contributes to Pharmaceutical Client Winning FOYA
R. Baker & Son Featured in Site Prep Magazine
Pre-Engineered Modular Construction by R. Baker & Son
R. Baker & Son All Industrial in the LEED on GREEN Since 1935
R. Baker & Son Wins EBJ Business Sustainability Achievement Award
R. Baker & Son Announces 5th Year of Non-Recordable Incidents
To All of Our Valued Employees, Subcontractors and Customers
R. Baker & Son Featured in American Recycler Magazine
Rigging and Machinery Relocation Completed
R. Baker & Son Featured in Blasted - Show on Science Channel
R. Baker & Son Featured On Environmental Expert Website
C&D Recycling Magazine Features R. Baker & Son
R. Baker & Son Featured in Construction Equipment Guide
Baker Listed in Directory of Building Deconstruction Companies
Plant, Machinery and Facility Relocation Contractors Services
R. Baker & Son Featured in C and D Recycling Magazine
Nationwide Building Demolition Contractors Services
R. Baker & Son Listed as 2008 Top Specialty Contractor
Highlights Water Tower Demolition Services
Completed Relocation and Installation of Intrepid Brass Propeller
Completes Critical Installation of Generator for Private Client
R. Baker & Son Completes Selective Demolition of LNG Vaporizers
R. Baker on Cover of American Cranes and Transport Magazine
Constructioneer Magazine Features Baker Demolition Project
Service Highlight - R. Baker & Son
Building Demolition Contractor Services - New Jersey
R. Baker & Son Makes Quick Work of Fast Food Project
Awarded Large Rigging and Relocation Project in New York City
Baker Celebrates 73rd Year in Business
Large Hospital Demolition Completed by R. Baker and Son NYC
R. Baker & Son Maintains 3A2 D&B Rating
Recent News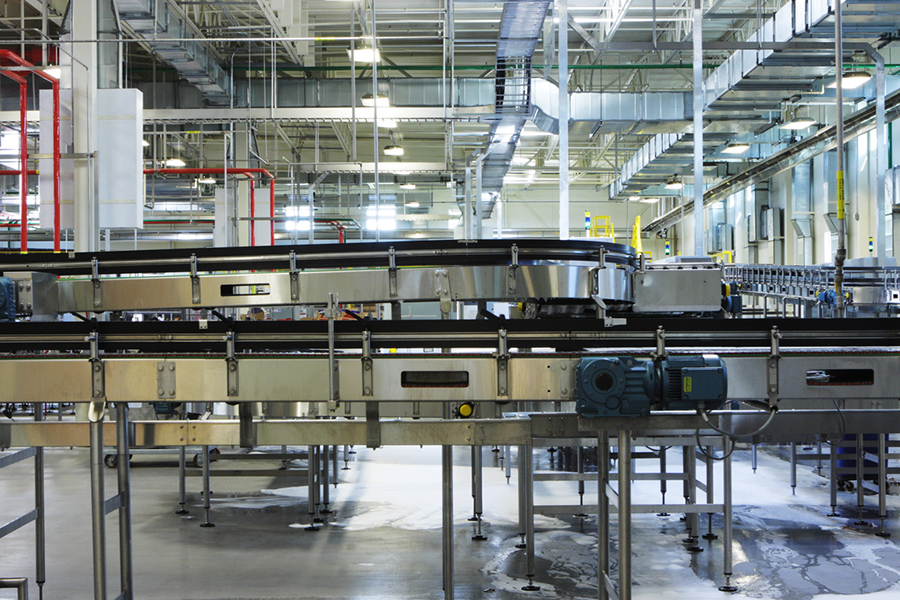 Project Management 123
Project Management Resources – Editable Documents
Building Demolition Methods and Techniques
Demolition of any structure is a ground to earth technique which means destroying down or falling down of a building with the help of equipment's, machineries, and explosives or with manual techniques without affecting the surrounding.
Demolition means dismantling, razing, destroying or wrecking any building or structure or any part thereof by pre-planned and controlled methods.
Demolition is one of the most dangerous activities in the construction sector.
Structure demolition is a simple process in the case of small buildings or houses.
The building is brought down either manually or mechanically using large hydraulic equipment's like elevated work platforms, cranes, excavators or bulldozers.
The building demolition work is to be performed safely and with number of different steps involved before and during the execution of a demolition process.
Various steps involved before the demolition process includes surveying the site of demolition, removal of hazardous materials if any, and preparation of demolition plan with techniques to be implanted, stability report and the precautionary safety measures to be taken for the workers and the surroundings.
Common equipment's used for the demolition services and activities are like sledge hammer or rammers; excavators, bulldozers, tearing balls etc. and main explosives used are like dynamites and RDX. When explosive are used for the demolition, it is known as implosion.
Types of Building Demolition Methods
Demolition methods can vary depending on the area where it will be held on, time available, the building material, the purpose of the demolition and the way that debris is going to be disposed.
Time saving methods are more expensive than the slower ones.
If noise dust and vibrations are to be restricted, it will also add to the cost of demolition.
The demolition of a building can be total or partial. Total demolition is, in general, aimed at the recovery of the area for subsequent re-use, while partial demolition is aimed at the recovery of the building for refurbishing or rebuilding.
Total demolition generally is for old buildings and is performed using machines equipped with demolition hammers and pneumatic cutters or more simply with normal excavators.
In recent years the demolition of large buildings has also been conducted using explosives. This technique involves works by a specialized firm that can operate only after obtaining the government authorization.
Classification of Building Demolition Methods
Simple demolition methods:
The demolition tools are different types of buckets, demolition boom and elephant tusk.
They are mainly used to demolish masonry buildings but can also be used for concrete .
These types of equipment's are mounted on a hydraulic excavator.
Hammering Technique:
Repeated hammering is often used to fracture and break concrete mainly due to occurring tensile and shear stress.
There are three levels of hammering:
– Stone chisel: It is operated by manpower and is not in using any more for concrete demolition.
– Hand-held breaker: There are three types of breakers – pneumatic, hydraulic or electric driven.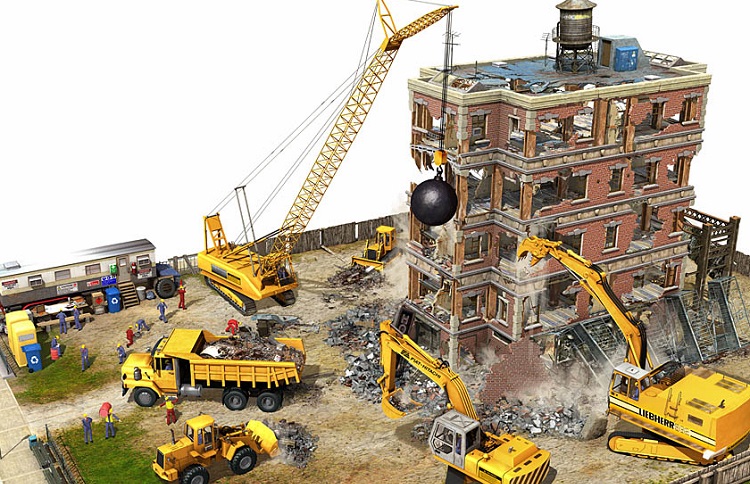 The first type is relatively light and small but noisy compared with the second type.
Both need extra equipment but this is not needed for the third alternative.
Electrical breakers are less efficient and heavy.
– Impact hammer on a carrier:
This machine is manufactured in different sizes and strength f Rom huge ones to small light ones, which can be operated on floor and travel through doors.
The hydraulic type is most common, they can be remote controlled.
Hitting Demolition Technique
This is a common method for total demolition.
To demolish concrete elements a steel ball with a weight of 0.5- 2.0 ton is either dropped on the element or swung into it. This method demand shows ever a great deal of skill from the crane Operator.
The concrete element can after several hits be demolished in small pieces, although the reinforcement has to be rut afterwards.
The method can of course be dangerous, especially when tall cranes have to be used.
Process also causes considerable dust and Vibration, which is not acceptable in heavily built up areas.
Demolishing using Crushing Technique
A C-shaped frame or a strong jaw is either suspended or mounted on top of the arm of an Excavator.
This type of demolition equipment was developed in Japan.
There are many different variations of demolition equipment, which can break or pulverize reinforced concrete elements of most sizes and degree of reinforcements.
The jaws are quite efficient, silent; cause little dust and no Vibration.
Accordingly the jaws are well suited for concrete demolition in residential areas.
Abrasion Technique for Demolition
There are different demolition machines based on abrasion e.g. diamond drilling, sawing, wire sawing and water jet.
– Diamond drilling
The drilling device is always mounted on a stand.
Holes of 40-500 mm in diameter, are produced with considerable accuracy.
The drills are driven by pneumatic, hydraulic or electrical power.
Medium and heavy drilling Operations are carried out only with vehicle mounted drills.
When the holes are drilled side by side, the method can be used for demolition, however, not very efficiently but the method is very useful when refurbishing buildings.
It is a necessity to cool with water. The noise level is very high and of a high frequency.
– Diamond sawing
Sawing with a disc (maximum 1000 mm diameter) can also be interesting for total demolition when demounting elements of a concrete building or a structure. There are also special carriers for sawing, especially in Japan.
The elements can be used for a new building, hopefully for the same purpose as they were used for.
Need for making good is very small.
– Diamond wire
A loop wire saw with diamond bits can cut around the circumference of a Concrete section.
It is mostly used for cutting in rocks but can also be used for massive concrete structures.
– Water jet
This method is usually applicable for demolishing damaged surfaces.
A high pressure jet of water passes across the surface, penetrating into the weak concrete.
When the water washes away, it takes the damaged concrete with it.
Instead of digging to the same depth throughout, it only removes concrete down to a preset quality depth.
The method is very suitable for high quality repairs i.e. for bridges, airport runways etc.
Mostly, the equipment is mounted on a carrier, but it can be hand-held for small surfaces.
The noise level is very high; also the water jet has to be handled with great care, especially if hand-held.
Bursting Demolition Technique
Concrete and rock can be split by a bursting force in a predrilled hole.
– Hydraulic busters
Two forms of such equipment are commonly used.
The plunger buster consists of a central cylinder down the side of which a series of pistons are forced out.
Wedge busters consist of a steel wedge, which is retracted under hydraulic pressure.
In either case the bursters are often used in multiple arrangements fed from a common hydraulic power supply.
– Chemical expansive agent
Unslaked lime composite is mixed or absorbed with water and Injected or poured into a predrilled small hole.
The bursting effect takes from some hours up to a day.
There are no problems with dust, noise or Vibration when bursting except for the pre drilling procedure.
Demolition by Blasting
The use of explosives on demolition sites should be looked upon as the application of a controlled High energy force.
Operation has to be carried out by fully experienced personnel, who are licensed.
In most countries blasting on sites is covered by regulations.
For the demolition of concrete structures it is usual to drill holes obliquely into concrete to be removed at predetermined positions.
The holes are then charged with explosives which are electrically detonated in intervals.
Compared with other methods, the use of explosive on large and tall structures may show considerable financial savings.
The disadvantages are excessive ground Vibration which may Damage adjacent structures and air blast may cause superficial damage elsewhere.
Precautions should taken to stop flying debris.
Blasting can also be feasible for retrofitting reinforced concrete structures i.e. cutting piles, beams and making openings in slabs and thick walls.
Melting Technique for Building Demolition
Concrete and rebar are melted by the heat of combustion of metal or organic fuel, plasma and laser beam.
Only the first mentioned type, the thoracic lance method, is commercially availably.
Aluminium or iron alloy wires are enclosed in a metal pipe of rather small diameter.
The combustion of oxygen and metal melts concrete and rebar.
Method is noisy and special precautions have to be taken again fire and smoke.
Laser beam could be a method for the future.
Today complex and huge equipment are needed.
A carbon dioxide laser beam of very high energy melt and cut the concrete including the rebar.
Spalling Technique
Concrete cover is spalled by heating rebar electrically with very high current, which means that the rebar expand and cause tensile stress in the concrete.
This method has been studied for nuclear reactors in Japan.
Other Types of Building Demolition Services
Progressive Demolition
Progressive demolition is a technique to demolish, wrecking or taking out of any load-supporting structural member part by part before the building completely fall.
The heavy machinery or equipment includes large motorized vehicles such as bulldozers with rakes, backhoes, hydraulic excavators, and other similar machinery used for transporting, moving of materials at a demolition site.
Cranes equipped with wrecking balls, clamshells, or buckets are also considered heavy machinery.
Mechanism of Control Demolition
Equal to progressive demolition; it is commonly adapted to big catch area condition and usually practiced using explosion/implosion and wire rope pulling methods or any other suitable method.
Deconstruction or Top Down
Deconstruction or Top down method is the technique that proceeds from the roof to ground in a general trend.
There are particular sequences of demolition which may vary, depending on site conditions and structural elements to be demolished.
Wrecking Ball
The wrecking ball application consists of a crane equipped with a steel ball.
Destruction of the building is by the impact energy of the steel ball suspended from the crawler crane.
The wrecking ball operates outside the building.
This method is suitable for dilapidated buildings, silos and other industrial facilities. However, the operation requires substantial clear space. The application also demands high level skill operators and well maintained equipment.
Sharing is Caring: