How to write a great Oxbridge Personal Statement
Tips for acing the oxbridge personal statement.
Writing a great Personal Statement is a prime opportunity to showcase yourself and stand out from the crowd. What Oxbridge looks for is a little different from other universities, so here are some tips to help you write a standout Oxbridge Personal Statement.
1. Start Drafting Early
The extra level of preparation that an Oxbridge application requires, combined with the mid-October deadline, means that you should try to start planning your Personal Statement towards the end of Year 12.
It usually takes a few drafts before you have a perfectly polished Personal Statement staring back at you, so ideally your first draft should be done by the end of the summer holiday before Year 13. This means that you should try to have completed any extra reading or work experience that you want to write about in your Statement by then as well.
Tip: If you haven't decided which course you want to study yet, start planning a more general Personal Statement, or even two separate ones for two different subjects. Writing about your enthusiasm and experiences will probably help your decision-making process!
2. Focus on your academic interests and achievements
Admissions decisions at Oxford and Cambridge are solely based on academic ability and potential, so you should focus on showcasing your understanding and passion for your chosen subject. We've written a guide about navigating Oxbridge's attitude towards extracurriculars which explains more about this.
You can show your interest and ability in your subject with examples of books you've read, an EPQ you've written, a prize you've won, lectures you've attended, documentaries you've watched, podcasts you've listened to, or really anything you can think of!
Tip:
Instead of: "I am interested in molecular biology"
Try: "My interest in molecular biology led me to read X"
3. Set yourself up for an interview
All successful Oxbridge candidates are interviewed as part of the admissions process, and interviewers often draw on things mentioned in the Personal Statement.
To help put you in control of the interview as much as possible, you can leave 'hooks' for the interviewer which direct them towards topics you'll be able to talk about confidently. For example, if you write: "I was fascinated by the similarities between Ovid's Amores and contemporary love poetry" , you should expect to be asked what in particular you found fascinating.
This is one reason why it's really important to be honest in your Personal Statement. You should never claim to have read a book that you haven't (even if you plan to read it after submitting your UCAS form, because who knows what will happen!) You also shouldn't pretend to have an interest in a something just because you think it will sound impressive. Interviewers are likely to ask you about it and it will be pretty clear if you aren't genuinely interested.
4. Show that you are intellectually curious and thoughtful
Oxbridge admissions tutors are looking for thoughtful and perceptive students who are curious about their chosen subject. How much material you have consumed on your subject is not as important as how deeply you have thought about each one. For example, there's no point listing thirteen books that you've read with no comments or thoughts about any of them.
To demonstrate a thoughtful approach to your studies, you can do things like:
Give an example of something you found particularly interesting in what you learned, and explain why you found it interesting.
For example: "Learning about A at school led me to read X. I was particularly interested by the chapter on B, because …. This led me to further research B by watching Y."
For example: Did two different theorists interpret a concept differently? Is there a theme that runs through a set of books you've read? Did you disagree with an opinion presented at a lecture?
5. Try to be original…
In 2019, Oxford University received more than 23,000 undergraduate applications for roughly 3,300 places. The vast majority of these applicants have really good grades, which can make it difficult to stand out from the crowd. This is where your ability to be perceptive and original comes in. Think about how the subject that you are applying for relates to your other studies, the world around you, and even your personal experiences.
For example, almost every Classics student out there will know the plot of Medea , but how many of them will be able to demonstrate that it's since been stolen by the screenwriters of Eastenders? Did campaigning for the most recent election remind you of a piece of propaganda from the First World War?
Remember that the people who will read your application, and interview you, have made a career out of their chosen subject, and it really is their passion. They will genuinely be interested to have a conversation with you if you can bring an interesting or original thought to your Personal Statement and interview.
6. …but don't overdo it
Don't try to be original for the sake of it. And don't go overboard with the thesaurus - concentrate on being clear rather than trying to be a lexical aficionado (annoying, right?)
7. Proof-read, then proof-read again
One thing which can negatively affect the opinion of Admissions Tutors is a typo. Even if it's something really minor, some tutors are very strict on accuracy, and it could be the difference between receiving an offer or not.
Proof-read your Personal Statement several times yourself, and then ask your parents, friends, or teachers to read it over, looking specifically for typos or grammatical errors. A lot of the time, it's easier for someone with fresh eyes to spot a typo than for the person writing.
8. Don't name drop Oxbridge
Remember that you need your Personal Statement to be relevant to all five of the universities you are applying to. This means that you shouldn't mention Oxford, Cambridge, or any other university by name.
Latest posts:
How to be an acoustics engineer.
7th March 2023
How to be a firefighter
6th March 2023
The disadvantage gap: what it is and how your school can help tackle it
23rd February 2023
Psychometric testing at Unifrog: FAQs
27th January 2023
Unifrog's integration with the Common App and Parchment: What is it?
5th December 2022
Unifrog's PSHE Lesson Pack: FAQs
29th November 2022
What is Save the Planet Week, and what's Unifrog doing about its carbon footprint?
7th November 2022
What is the point of Unifrog, how did it start and where is it going?
4th July 2022
Unifrog is a winner of The Escape 100: the top purposeful organisations to 'escape' to in 2022!
11th May 2022
Unifrog Placements tool: FAQs
16th February 2022
Unifrog Insights monthly email
Progression-related teaching materials, and insight from the Unifrog platform, emailed to you once a month.
Privacy & Terms
International schools
UK schools + colleges
Universities
Case studies
Personal statement
Academic reference, special circumstances.
Declaring your disability
If you want to study at Oxford, you need to apply a year before the start date of your course by completing an online  UCAS application form .
Applications open in May so you can start work on the form from then. You won't be able to submit your application until early September. 
There is a strict submission deadline of 6pm (UK time) on 16 October (normally 15 October, except where this date falls on a weekend). Your application must be complete - including the academic reference - and submitted before the deadline. Late applications cannot be accepted.
The deadline for applications is 6pm (UK time) on 16 October and this must be strictly adhered to.
Completing a UCAS application for Oxford follows the same process as for other universities, we just have an earlier  submission deadline of 16 October . (This date is usually 15 October, except where the date falls on a weekend).
Please note that you should not send us as part of your application any certificates, transcripts or other documents for qualifications which you have already taken. The only exception to this is if you already have a degree from a university – see Other forms below. We will contact you for evidence of your qualifications if you are offered a place at Oxford.
Before you start:
Choose  which course  you would like to study. You can only apply to one course at Oxford, and you can't apply to Oxford and Cambridge in the same year. Read more  information on all our courses . 
Check the  admission requirements  for your course. Specific grades and subjects required are also shown on each  course page .
Decide whether to express a preference for a particular  college  or make an open application. If you make an open application, you will be assigned to a college which has had relatively fewer applications for your course in the year you apply.
What will the UCAS application will ask for?
Personal details including an email address. Make sure you check this address frequently.
Details about your education, and any qualifications you have already achieved. 
A personal statement where you tell us why you are interested in your chosen course. Read our guidance on writing your personal statement .
Your reference. Remember that your teacher or adviser will need some time to complete your reference, and this must be completed before the deadline. Read our guidance on academic references .
A fee payment to UCAS is required to complete the process.
Read guidance from UCAS on  filling in your application .
For most courses at Oxford you are required to take a test as part of your application. Registration for tests is not automatic and is not part of the UCAS process. Please  check the details for your course , including how to register.  
Other forms 
If you are applying for a second undergraduate degree, please send a copy of the transcript from your first degree to the college that is considering your application, to arrive by 10 November. No other references, transcripts, or certificates are required or accepted except for students applying for  Graduate-entry Medicine (A101)  or  Choral or Organ Awards .
One section of the application is called your personal statement. This is where you can write whatever you'd like to say about yourself and your motivation to study your course.
People sometimes think that there is a trick to writing a personal statement for Oxford, or that we are looking for some special secret formula, but this is not the case.
It's important to remember that you can only write one personal statement and so the same wording will be seen by all the universities you apply to.
Your personal statement should therefore focus on the course you want to study, not the universities themselves. Please read this  helpful advice from UCAS .
Provided that your academic referee can give us some background on the impact of COVID-19 on your education in their reference, you do not need to specifically refer to this in your personal statement. If the pandemic has shaped how you think about your subject or offered you relevant opportunities to show your interest in your subject area, you can of course include this as part of your motivation for applying for the course. Otherwise, follow the advice given below.
How important is the personal statement?
Universities build a picture of you as a student from all the different information you provide, to help decide whether or not to offer you a place.
The picture is made up of several different pieces: your personal statement, academic record, predicted A-level grades (or equivalent), and your teacher's reference. For most courses at Oxford you will also need to take an admissions test or submit written work ( check the details for your course ).
If your application is shortlisted, your interview will also be taken into account. This means that your personal statement is important but it's not everything: it's just one part of the overall picture.
What are Oxford tutors looking for?
Tutors at Oxford are only interested in your academic ability and potential. They want to see that you are truly committed to the subject or subjects you want to study at university but it's not enough just to say that you have a passion for something. You need to show tutors how you have engaged with your subject, above and beyond whatever you have studied at school or college. This can include any relevant extra-curricular activities.
Try to avoid writing your personal statement as though you are ticking things off a list. There is no checklist of required achievements, and tutors will not just scan what you have written to look for key words or phrases.
Tutors will read your personal statement to try to understand what has motivated you to apply for their course. It's a good idea to evaluate your experiences, to show what you have learned from them and how they have helped develop your understanding of your subject.  
Where should I start?
Think about talking to your friends about what you want to study at university: what would you tell them?
What have you read or watched or seen that has inspired you? (This might have been at school, at home, in a museum, on TV, in a book, on YouTube or a podcast or anywhere else. You can also take a look at our  suggested reading and resources .) Why was it interesting? What do you want to find out next? What did you do?
If you find this difficult, it might be time to think about whether or not you've really chosen the right course. If you can't think of anything that has inspired you, this lack of enthusiasm will probably come across in your personal statement, or it will become clear at interview, and you're unlikely to gain a place at Oxford. If you find it easy to answer these questions, you will have a long list of ideas to help you write your personal statement.
When you start to write, remember not just to list your achievements but show how they have affected you, how you have benefited, and what you'd like to learn next. Be honest about yourself and what has inspired you, whether that's been text books, museums and literature, or websites, podcasts and blogs.
Be sure to tell the truth, as tutors might check later, so don't exaggerate and certainly don't make any false claims. Don't hold back either – this is no time for modesty.
When you've written a first draft, have a look back at the  selection criteria  for your course and think about the evidence you've given for each of the criteria. Have you covered everything?
Should I include extra-curricular activities?
We typically suggest that you focus around 80% of your personal statement on your academic interests, abilities and achievements. This can include discussion of any relevant extra-curricular activities. The remaining 20% can then cover any unrelated extra-curricular activities.
There's a myth that Oxford is looking for the most well-rounded applicants, and that you will only be offered a place if you have a long list of varied extra-curricular activities. In fact, extra-curricular activities are only helpful in so far as they demonstrate the  selection criteria  for your course. 
If you are applying to other universities as well as to Oxford (you can make five choices on your UCAS form) then you may need to find out whether the other universities have different selection criteria. If they do, then you might want to provide some information about your extra-curricular interests – but keep it to a minimum.
The space in your personal statement is limited, so think carefully about what you want to include.
Do I need experience of work and travel?
We understand that not everyone has the opportunity to do work experience or to go travelling so these activities are not a requirement for any of our courses. Tutors won't be impressed by your connections, or the stamps in your passport, but they will be impressed by how you've engaged with your subject.
For example, some of our applicants for Medicine may have had work experience placements in prestigious hospitals but not be able to evaluate their time there. If you have no more experience than some simple voluntary work, or even just discussing medical matters with your friends and family, you can still write an effective personal statement by reflecting critically on what you have learned and discussed. 
To give another example, for the History of Art course, tutors will not want to hear about all the galleries and exhibitions that you have visited around the world if you cannot discuss the art that you saw. You can come across more effectively in your personal statement by evaluating art you have seen, even if you've only seen it online or in books without ever leaving the school library.
Don't be put off by any friends who you think have more impressive things to say in their personal statements. Remember that tutors do not have a checklist of achievements that they are looking for: they want to see how you have engaged with your subject. 
I'm applying to different courses at different universities – how should I write my personal statement?
If you are thinking of applying for completely different courses at different universities (eg Physics and Accounting, or Biology and Music) we'd encourage you to reconsider.
It's important to choose a subject area that you really want to study, and focus on that one area when making your applications. Also, you can only write one personal statement which will be seen by all the universities to which you apply, so it needs to be relevant for all your courses.
If you are thinking of applying for related courses at different universities then we suggest that you avoid using course titles in your personal statement. We recommend that you write about your interest in the general course themes, and how you have engaged with relevant subject areas, so that your personal statement is equally relevant for each of your course choices. 
Does my personal statement need to stand out?
Students sometimes feel that they need to say something dramatic to stand out from the crowd and be really memorable in their personal statement but this is not true. Applying to Oxford is not like a talent show where you may only have a few seconds to make an impression.
Tutors consider each application carefully on its individual merits, looking for evidence of your commitment and ability. If you use your personal statement to demonstrate your academic abilities and your engagement with your subject or subjects, then your application will be memorable for all the right reasons.
How many versions should I write?
Ask a teacher to read through what you've written, listen to their feedback and then make any updates that they suggest. You may need two or three tries to get it right and it can take longer than you think, especially with the limited number of characters.
It can be tricky to get in everything you want to mention, but don't spend too much time trying to make your personal statement completely perfect - it's only one of the things that the tutors will consider.
Some dos and don'ts
Do apply for a course you really want to study.
Do be yourself: tell the truth about your interests.
Do sell yourself: this is not the time for modesty.
Do re-read your personal statement before an interview – the tutors may ask you to talk about things you've mentioned
Do read the  UCAS guidance on personal statements .
Don't be tempted to make anything up, as you might be asked about it at interview.
Don't copy anyone else's personal statement. UCAS uses plagiarism detection software.
Don't list qualifications like your GCSE grades or anything else that's covered elsewhere on the application.
Don't just list your other achievements: you need to evaluate them.
Don't feel the need to be dramatic in order to be memorable.
A reference from a teacher or someone else who is qualified to comment on your academic ability is an essential part of your application. Your application will be incomplete without a reference and we will not be able to consider it.
Advice for candidates
The process is different for those applying through a school/college/centre and those applying after they have left school or as an individual. Read  how to get a UCAS Undergraduate reference .
The reference must be in English. If your referee is not confident writing in English, they can ask an English-speaking colleague to help them. Alternatively, you can have a certified translation made for them to upload. Please ask them not to submit a reference in any language other than English, and to make sure that they have uploaded a reference in English to UCAS by the 16 October deadline.
Your reference must be from someone who can write about your academic potential; it can't be from a family member.
Advice for referees
Read  how to write UCAS Undergraduate references  for general information about writing an academic reference for a student's UCAS application as well as specific guidance for how to explain the impact of COVID-19  on this candidate.
We strongly recommend following the UCAS advice to publish relevant information about school closures and disruption to whole cohorts on a specifically created web page on your school website. You can then link to this webpage in your academic references to ensure that most of the reference word count can still be dedicated to the academic potential of your student.
There is more information about writing a UCAS reference for a student applying to Oxford on our  Advice for Teachers page . 
If the candidate is currently studying or awaiting results you will be asked to include predicted grades for these qualifications. This is an important part of the application, so please do include predicted grades. 
It may be helpful first for you to refer to the  selection criteria  and  admission requirements  for your candidate's chosen course.
Please also include information on any mitigating circumstances that you think we should know about. Alternatively, if for any reason this is inappropriate, you may like to  contact the college  considering your candidate's application.
This is the section of the UCAS form where you list all your qualifications along with the grades you have already achieved and any standardised test scores. You also need to list any educational qualifications you are currently working towards.
Please list everything as the admissions tutors need to see the whole picture of your academic studies so far. It doesn't matter if you have taken a lot of qualifications, a few, or none, we ask you to tell us about them. 
If you are not a native English speaker, please also include any English language qualifications that you have taken or are due to take. Our English language requirements page lists which tests we accept and also explains possible exemptions.
Note: do not send us transcripts for the qualifications you've already taken ; you will only need to produce certificates or transcripts if you are offered a place here.
However, if you are applying for a second undergraduate degree, you will need to send a transcript from your first degree separately, to the college that is considering your application. You do not upload this as part of your UCAS form.
For any future exams, whoever writes your academic reference must tell us how they think you will perform in them. These predictions help the admissions tutors understand your academic potential and will let them know if you are going to meet the admission requirements for your course.
We appreciate that many educational systems around the world do not usually predict a student's grades in this way; however without these predictions from your teacher we are unable to consider your application. There's lots of advice for teachers in the  teachers' section  of our website   and on  UCAS  about writing references and predicting grades. 
Why do we ask for predicted grades?
Using predicted grades means you can apply to study at Oxford before you have finished school (or equivalent) and you don't have to wait until all your exams are complete and your results are known. 
If you are made an offer of a place, it will be conditional on your achieving the required grades (based on the  entrance requirements  for your course) in any outstanding exams. 
What if you can't provide predicted grades?
If you have listed any exams or qualifications as not yet taken on your UCAS form, then you must get your teacher to provide predicted grades for them.
If you can't get predicted grades, then your only alternative is to wait until you have got the final results for all your exams and qualifications before applying to Oxford.
Please remember that you can only apply to Oxford between early September and 16 October (this date is normally 15 October unless the date falls on a weekend).
How do I declare international qualifications in the UCAS form?
You should self-report all details of your qualifications, standardised test scores, and grades on the UCAS application form under 'Education'. It will need to be clear from your application that you are on track to achieve the admission requirements for your  course .
Please visit our  international qualifications page  for the international qualifications we accept and the level of academic attainment we would require.
For any exams you are yet to take, you will need to ask your referee (normally the teacher supporting your application) to predict your results and submit these as part of your UCAS application. Please refer your referee to our advice on writing references and predicting grades . 
You may choose to declare the results of any individual modules or internal exams in the 'Education' section of your UCAS application, but this is not essential. You may instead like to ask your academic referee to mention the results of any internal school exams in the reference, if you feel that these results will help to demonstrate your academic ability and potential. 
Please visit the  UCAS website  for further advice on how to enter your qualifications on the UCAS form.
If you have personal circumstances that you'd like to tell us about please include them in your personal statement, or ask your teacher to include the information in your reference.
If for any reason this is not appropriate, then please wait until you have had confirmation that your application has been received by a college and then  contact them directly . This is likely to be around the end of October.
You can  contact our Admissions Office  for further information and advice if you're not sure what to include. If you are applying for Medicine, please read the Medical School's guidance on submitting information about extenuating circumstances . 
Usually special circumstances are something that you as an individual have experienced, something that is unique to you. So we would not, for example, expect you to let us know about your school being closed due to COVID-19. We are extremely aware of the widespread disruption to education during the pandemic and will be asking your academic referee to tell us how this has affected your year group. 
Students with disabilities
Please see the tab  Declaring your disability  and read our  Guidance for disabled applicants  to find out about the support we offer our students.
Other extenuating circumstances
We are sympathetic to the fact that sometimes candidates under-perform at school or college because of extenuating circumstances. If you feel that your performance has been affected in this way please let us know.
You should let us have this information in your UCAS application as we need to receive this information before admissions decisions have been made. 
Information received after admissions decisions have been made will only be considered in exceptional circumstances and if this was not available earlier.   Examples would include disruption caused by change of school or system, severe discontinuity of teachers (but not if this was due to nationwide school closures due to COVID-19), bereavement, and debilitating illness.
We take care to treat each application individually and would always take such mitigating circumstances into account, if they are brought to our attention before admissions decisions have been made.
You could include this information in your personal statement or your teacher could mention this in their reference. If for any reason this is not possible, then we would advise you to contact the college you applied to (or are assigned to if making an open application) once you have had confirmation that your application has been received. This is likely to be around the end of October.
Teachers and other academic referees should follow the  guidance provided by UCAS  in order to explain the impact of COVID-19 on your education.
Whatever your particular circumstances, the earlier we know about your individual requirements, then the sooner we can begin to meet them. 
We are committed to making sure that all our students can benefit from the great opportunities at Oxford so please do tell us about any disability, whether seen or unseen, on your UCAS application. This should include any long-term illness, mental health condition, an autism spectrum condition or specific learning difficulty.
Please be assured that admissions decisions are made on academic grounds alone.
By telling us now, you will help us put in place any agreed support early and to make reasonable adjustments to facilitate your access to your course and our University. It will also mean that we can provide appropriate arrangements during the admissions process, so for any test or interview.
While you do not need to include this information at this stage, we strongly recommend you do so in order to give us time to prepare and arrange suitable support.
You'll find the relevant section at the bottom of the Personal Details tab of your UCAS application
Click 'see list' to select the relevant category
Fill in the second box below Category to give details of any facilities or special provisions required.
UCAS also has some  good advice  about how to tell us about your disability.
See also our further  Guidance for disabled applicants . This includes information on contacting our  Disability Advisory Service  and how to put in place any necessary arrangements for our admissions tests, if this is one of the admission requirements for your chosen course.
A STEP BY STEP GUIDE FOR APPLICANTS
Written work
Second undergraduate degree
Oxford and Cambridge: the similarities and differences
Undergraduate Applicant Privacy Notice
RELATED WEBSITES
INTERNATIONAL APPLICANTS
The application process for international students is exactly the same as for UK and EU students: i.e. you must apply through  UCAS  by 16 October. 
UCAS  is an independent organisation that handles all applications to study undergraduate degrees in the UK. To complete a UCAS application, you will need to  register with UCAS  and pay them a fee. The UCAS website also has  guidance for international students.
There is no separate application form for Oxford's undergraduate courses (with the single exception of  A101 Graduate Entry Medicine ), and it is not possible to apply without completing a UCAS form.
Can't find what you're looking for?
Try our extensive database of FAQs or submit your own question...
FAQs- Application process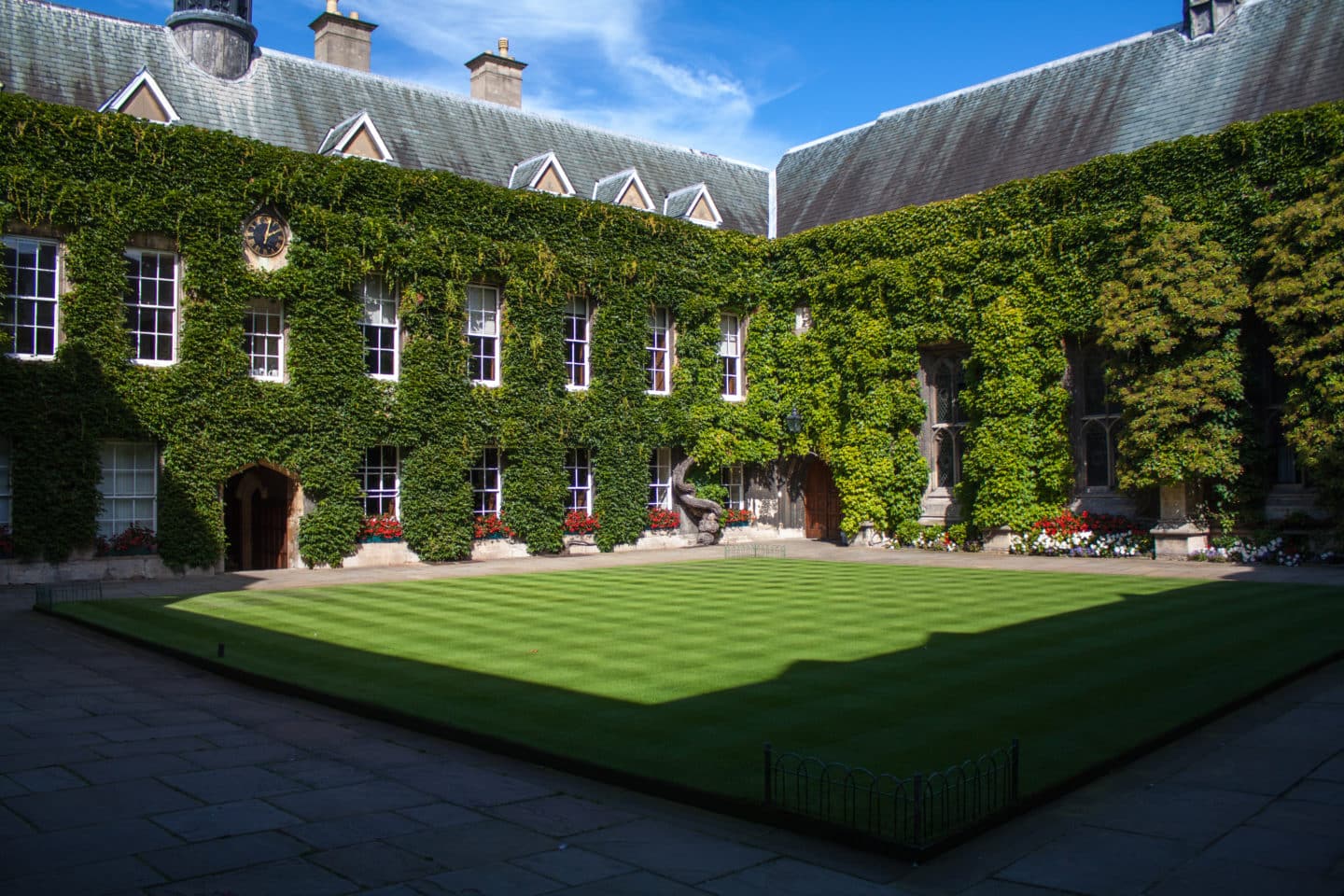 Undergraduate admissions: How to write a personal statement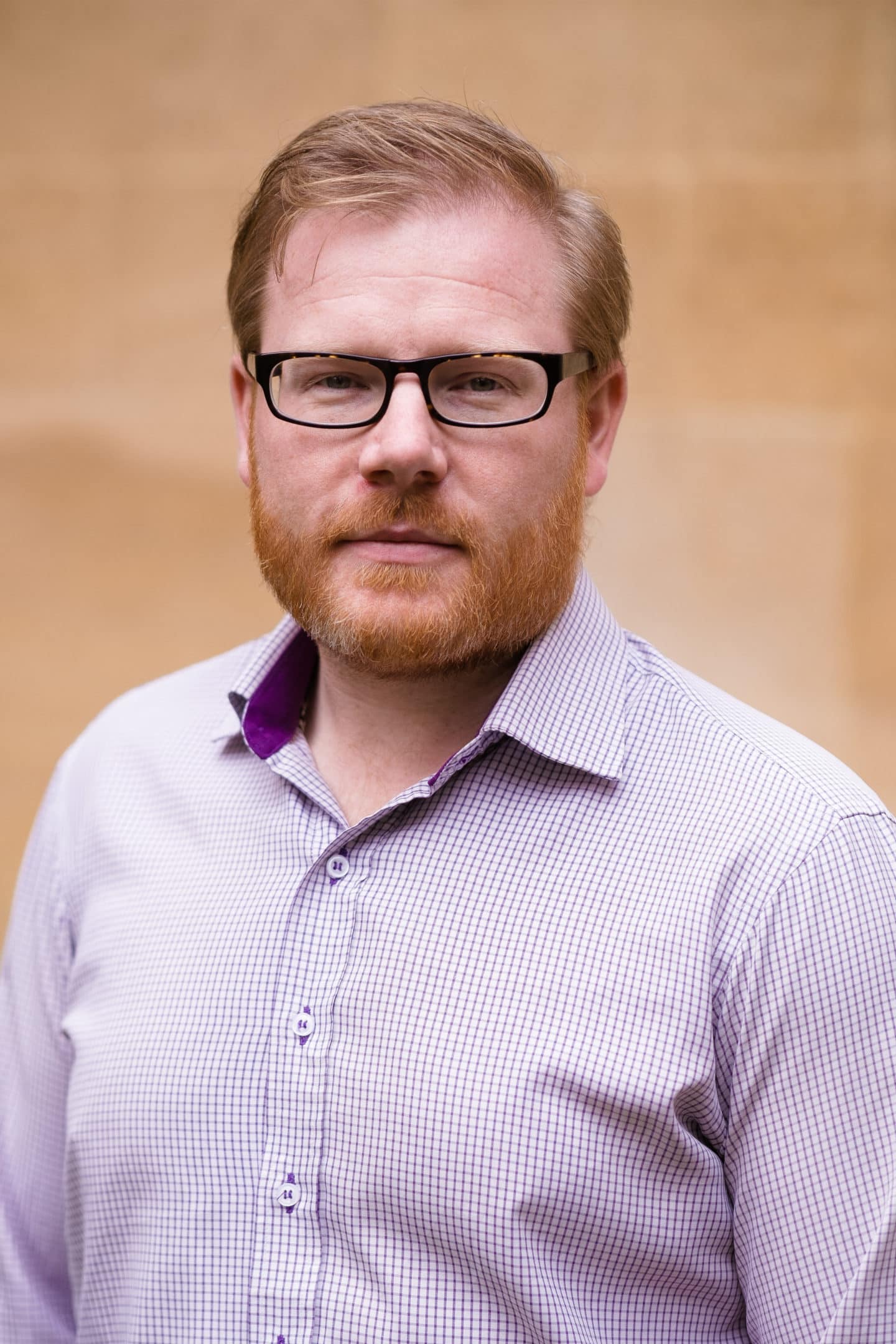 Andrew Miller
13 Oct 2021
Share links
Share on Digg
Share on Facebook
Share on Google +
Share on LinkedIn
Share on Pinterst
Share on Reddit
Share on Skype
Share on StumbleUpon
Share on Tumblr
Share on Twitter
Share on WhatsApp
What is a personal statement?
Let's start with the basics. A personal statement is the supporting statement that you send along with your UCAS application. It is your chance to tell universities, in your own words, why you will be a great student in your chosen subject. Your personal statement should demonstrate your interest in, and suitability to, your subject. It is limited in length to 4000 characters, which translates to around 500-600 words.
What do Oxford look for in a good personal statement
At the University of Oxford we read every personal statement, multiple times, so it is definitely worth spending a good amount of time writing it. We are interested in your potential in your chosen subject, so we are very keen to hear about anything academic . This means that were interested in what you have done/are doing at school, but also in anything that you have done above and beyond your school curriculum that can be linked to your chosen subject of study. We refer to these as super-curricular activities .
Super-curricular is different to extra-curricular, as extra-curricular is not related to your academic interest. Super-curriculars can be things you've read, listened to, watched or visited, or any number of combinations. However, this should not just be a list of things. We also want to know how these things support you academic ambitions. Why did you choose these activities? What impact did it have on you? What did you do next? You can use all of this as specific  evidence  of your interest in, and commitment too, your subject.
For some ideas you could start with some suggestions from the University of Oxford here .
Basic structure
As a base line, around 80% of your personal statement should focus on your academic and super-curricular activities:
You should have an opening paragraph explaining why you want to study the course
Followed by 3 or 4 paragraphs analysing your academic and super-curricular activities
Finally, a short closing paragraph about your extra-curricular interest, focusing on transferable skills, and future aspirations/career plans
Pitfalls to avoid
An important thing to remember is that if we invite you to interview we could use your personal statement as the starting point of your interview. This means it is a good idea to re-read your personal statement beforehand. It also means that you should not be tempted to embellish your personal statement with things you haven't read or done because you think they sound good. If we ask about those things in interview it can get very awkward very quickly!
Likewise it is important that the personal statement is in your own words and not copied from anywhere else. You also do not need to be entertaining or funny, you just need to get to the point about your academic interests and your evidence for why you will be a good scholar.
Finally, please take care with spell-checking and use whatever opportunity you can to have someone (teacher, parent, etc.) proofread for you. Most schools will want to do this for you, so please listen to your teachers.
We use cookies to ensure that we give you the best experience on our website. If you continue to use this site we will assume that you are happy with it. Further details can be found in our Privacy policy .
Where next?
How to choose your subject Read more
The application cycle Read more
UCAS and applying to Oxford  Read more
Telephone Tel: +44 (0) 20 7499 2394
Email Email:

[email protected]
Application Guidance
Private Consultation
The Premier Service
International Applicants
Oxbridge Preparation Course 2023
One-to-One Packages
Personal Statement Package
Admissions Test Tuition Package
Mock Interview Package
School, University, and Careers
GCSE, A Level, and equivalent Tuition
Postgraduate Applications
Careers Consultations (for ages 14 – 18)
'Aspiring to Oxbridge' School Talk
Teacher Training Course
Individual Guidance Consultations
Personal Statement Support
Personal Statement Group Workshop
Personal Statement Consultations
Admissions Test Preparation
Admissions Test Day
Admissions Test Course
Interview Preparation
Interview Preparation Day
Interview Preparation Course
Free Library
Admissions Tests Resources
Student Library
Teacher Library
Keeping You Current
Webinar Library
Our Publications
Course reports, oxbridge applications.
Work With Us
Become A Tutor
Our Offices
Dukes Education
News & Press
Widening Access
Publications
Sign In Register
Sign In Register
How to write a brilliant personal statement
Your personal statement satisfies a number of checkboxes for Admissions Tutors. It's the first opportunity to give them the chance to meet the real you. You can demonstrate a passion to study your intended subject, show what you are capable of bringing to the university and faculty and prove why you are the applicant that should be offered a place.
As you only have a limited space to express yourself – just 4,000 characters or 47 lines in the UCAS box (whichever limit you reach first) which is equivalent to just over a full typed page of A4 – you need to make every included sentence count. It's important to remember you only get to write one personal statement that will be sent to all your over university choices. Your statement needs to be tailored as much as you can to each of the courses you are applying to as you don't want tutors to doubt your commitment to their university and course. 
There is one guarantee when writing a personal statement – you won't get a quality, polished personal statement on your first attempt. In fact, it often takes many drafts, lots of editing and plenty of late-night spurs of inspiration to get a strong personal statement that encourages offers from your preferred universities. To assist you in getting started, we've gathered together the following useful tips that will lead you in the right direction and help you to get to grips with how to write a great personal statement for university. 
What should you include?
It's called a personal statement but that doesn't mean Admissions Tutors want a complete timeline of your life from childhood. They want to see the best side of your academic self, your passion for the course and subject you are applying to and an overview of your academic achievements that are relevant to your subject. In your personal statement, it's beneficial to include;
Any subject-related work experience you have completed or intend to carry out
Any courses or lectures you have attended that advanced your knowledge
Demonstrations of your interest extending beyond the classroom environment
A relevant list of book, articles and essays you have read
Try to avoid simply listing the things you have done and instead, try to show how your reading and experiences have expanded your knowledge and developed your interests and understanding of your chosen subject. Relevant extra-curricular activities and achievements should also get a mention however, how much space you dedicate to this section is dependent on the university you are applying to. For students applying to Oxford, Cambridge or Imperial universities, extra-curricular activities should be kept to a footnote mention with a greater focus on your academic achievements. Students that are applying to universities such as Loughborough will need to include their extra-curricular achievements in more detail. These universities look at what you can bring to the faculty as a whole and supporting extra-curricular activities can show you will be a good fit. 
How do you start?
Starting your personal statement can be done in a million ways and is often the part that many students get stuck on. There is no correct way to start your statement off, some applicants choose to begin with a quote that is relevant to their interests while others open with an anecdote that provides insight into where their curiosity for the subject has come from. 
How you open will set the tone for the rest of your personal statement, including establishing your enthusiasm and interest in your subjects and providing the Admissions Tutor with an introduction to your personality. Never use someone else's words or pretend to be someone else in your personal statement, the Admissions Tutors will quickly see through this and with only a short space to express your true academic self, you don't want to waste space on other's content. We recommend speaking as though you were speaking to your headteacher, in a clear, mature tone that retains a sense of who you are as an individual. 
How do you finish?
Finishing your personal statement can be as hard as finding the right words for your introduction. The final paragraph doesn't have to be long or expansive, but simply enough to round off your statement and summarise your interest and dedication to your chosen subject. This part may need some reworking after 4,000 characters of blowing your own trumpet so get plenty of feedback to avoid getting carried away and coming across too arrogant or self-assured in your outro!
Is there anything to avoid?
Your personal statement is submitted alongside your UCAS form, so there is no need to rehash or revisit certain details such as your A-Levels or GCSE grades. Avoid mentioning anything that is readily available to the Admissions Tutors and instead, use the space to focus on selling your own subject interest and dedication. 
Aim to remain positive in your personal statement as you are selling your achievements and showing off why you are going to be a good choice for the university, so you should avoid using this space to explain potential disagreements that influenced your grade or reasons behind extended periods of leave. 
If there is further information that you feel is beneficial for the Admissions Tutors to know, you should talk to your teacher about including a note in the reference section of your UCAS form. Admission Tutors prefer to read this from the teacher's point of view and it ensures you can use your personal statement space for the things that matter – the achievements, interests and eagerness that universities are looking for. 
Final advice
After potentially spending days, weeks and even months drafting, editing and reworking your personal statement, proof-reading may not seem like an exciting activity but it is absolutely essential. Typos can and do regularly change our opinion of a piece and its author, even if it is something minor in an otherwise engaging and informative article, so it's key to ensure your personal statement is without grammatical flaws. 
Admission Tutors are likely to be strict on accuracy and grammar and to ensure your personal statement ticks the right boxes. We recommend asking your teachers, friends and parents to read over and proof-read your personal statement a few times. A further tip we can offer is to begin with the last sentence and work your way through your personal statement backwards, sentence by sentence. This ensures you can focus on the individual sentence and its accuracy and grammar, rather than getting distracted by the full statement. 
From all of us at Oxbridge Applications, we wish you the best of luck with your personal statement. It can be tricky, but look at it as your first challenge to university life and use this opportunity to talk about your best and most interesting subject – you!
Writing a personal statement for Oxford and Cambridge? We explore some of the frequently asked questions about Oxbridge personal statements in our  12 Personal Statement FAQs and answers  article.
Related Content
How to become a lateral thinker, how to read difficult texts, oxbridge online interview timetables – oxford.
Our Oxbridge-graduate consultants are available between 9.00 am – 5.00 pm from Monday to Friday, with additional evening availability when requested.
Tel: +44 (0) 20 7499 2394
Email:

[email protected]
Oxbridge Applications, 14 – 16 Waterloo Place, London, SW1Y 4AR
Oxbridge Private Consultation
Personal Statement Workshop and Checks
Schools Mock Interviews – Online and In-School
Teacher Training Workshops – Online and In-School
Oxbridge Preparation Days – Online and In-School
Student Resources
Teacher Resources
Keeping You Current Publications
Terms and Conditions
Privacy Policy
Safeguarding & Child Protection
Frequently Asked Questions
Company Registration Number: 3757054
Recently Updated Blogs
Blog oxbridge applications are proud to be working with the sunday times parent power top schools, blog changes to the face of oxbridge applications for the 2024 application cycle, blog preparing to study abroad 6 tips to prepare for life as an oxbridge international student, blog update on oxford university admissions tests, blog what are the differences between combination courses at oxford and cambridge, choosing a college, a slippery question, privacy overview, added to cart.
Our 10 Top Tips for Writing a Standout Oxbridge Personal Statement to Get You a University Interview in 2023
Personal statement 101: top tips for writing by oxbridge graduates.
You've sat your exams, chosen your top 5 Universities to apply to, you've registered with UCAS. Now what? Oh yes, you've got to write a personal statement - 4000 characters to encapsulate why YOU are suitable for your course.
You know the standard pitfalls, you know you won't be in the 1779 candidates each year on UCAS who begin their statement with 'From a young age I have always been...', you know not to begin with a motivational quote or to include too many 'I love''s or 'passions'. You also know that the personal statement is not the be all or end all of your application - yes, admissions will look at it, and certainly it matters for some subjects and Universities more than others, but at the end of the day your exam results and interview, if you have one, will speak louder than 4000 characters can.
Still, you might as well get it right - done well, your personal statement can demonstrate what motivates your study of your given subject now and give an insight into your academic ability , which can only boost your application. U2 have curated 10 top tips, based on the advice of Oxbridge alumni in over 20 subjects, to help you overcome this often daunting task. Stay tuned for our subject-specific personal statement series to come - we will be covering top tips for personal statements in subjects including law, physics, natural sciences, english, history, medicine and more!
1) Less is more
Try to be specific and DON'T waffle. Tutors hate it when you try to sound over the top of use overly-complicated words. One of the most frequent pitfalls admissions tutors see are students trying to fit as much as possible into their statement. LESS IS MORE. Don't write about every book you've ever read, but choose one or two to illustrate your enthusiasm for the subject.
Key Stylistic Points:
Write in simple, straightforward, everyday English.
Express yourself as succinctly as possible using short sentences.
Do not get weighed down in jargon or complicated terminology – and if you do use some, make sure that you use it properly.
2) Don't try to tell a grand narrative
In the subject paragraphs, do not try to tell any form of grand narrative about either you or the subject e.g. "the first moment I realised I wanted to study Philosophy was" or even "Philosophy is the most important subject because"; these come across as pompous and insincere. Likewise, admissions tutors don't wish to know that from the time you were a young boy, you loved playing with lego, which led to a love of engineering, they want to know what motivates you in your course of interest NOW. It is much better to simply write about the ideas, concepts and theories that have captured your attention through your work at school and how you've explored them in your own reading or other activities.
Personal Statement Introduction Example Structure:
'My interest/curiosity in materials science first emerged following XYZ. This led me to pursue further research, reading, etc., including taking a biomedical engineering course at […]. These experiences have only increased my enthusiasm for the subject, and I am now keen to engage with it more deeply by studying for a MEng (or whatever the course might be…) in Materials Science at the University of XYZ'
3) Think outside the school curriculum
Tutors will be most impressed if you demonstrate your interest for a subject with evidence of reading or work experience outside of the school curriculum. Sometimes it may be relevant, but most of the time, the best candidates demonstrate a wealth of knowledge they've gathered in their own time. Demonstrate your resourcefulness (go to a variety of sources of info: podcasts, lectures, books, critical articles, a visit to a museum, an essay competition you entered).
Prize essays are a great thing to talk about on a personal statement. Make a shortlist of essay prizes that you could enter (e.g. the Keble College Essay Prize), choose 2 that you're interested in and have a go at them. These prize essays are often around 1500-2000 words and will require you to do some reading/research on your own. This will show the tutor that you are committed and self-motivated.
4) Think about structure
Consider each of your points to be a mini argument. It's no good saying 'I'm interested in X', without giving evidence or relating X to Y and stating what you learnt from it. Each point should link to the next in some shape or form. A clear structure would be 3-4 main paragraphs and 1 short paragraph on extracurriculars at the end. The paragraphs should cover 2-3 key topic areas of interest, with links between each area.
5) Check and double check claims of knowledge
Check any claims of knowledge or understanding as 1) if they are inaccurate, this will be an immediate red flag for admissions tutors and 2) they might be tested at interview.
6) Work/ research experience
Know when your work experience is relevant. An English tutor will be interested in your work as research assistant for a professor. They'll be less interested by your summer internship at Goldman. For some subjects, work experience is more crucial than others, namely the sciences and of course, medicine. Don't just state it, explain what you learnt and how it's helped you. Students with an interest in research fare well in Oxbridge applicant as courses are research-heavy - you will be writing 1-2 essay each week for Humanities subjects, and science subjects require extensive independent research prior to tutorials. Therefore, demonstrating research experience is extremely beneficial to application - one Oxford English graduate worked as a research assistant on an Oxford professor's project on the Oxford English Dictionary, a student working with U2 undertook a Psychology research project in the laboratory of a PhD candidate.
If you would like help seeking research experience to include in your personal statement, visit our Minds Underground division's Research & Work Experience page!
7) Subject-Specific Research/ Exploration
Showing your knowledge of research in your subject is more relevant to some subjects than others. However, more often than not it will be beneficial to read about past and current research papers - use Google Scholar or JSTOR to stay up to date on theories, critical discussions and key movements in your subject. If relevant, you could reference these in your statement. Looking ahead to application, it is hugely important to ensure breadth, depth and independence in your reading - you should read widely and closely, pursuing your own interests within your subject.
8) Stay relevant
No one wants to know about your passion for your subject from before you could walk. Anything you include should be directly linked to your interest and suitability for the course, or at least connected somehow. They want to know what's motivating your study of it NOW.
We recommend keeping up-to-date on current developments in your subject by subscribing to academic journals, reading articles related to your subject on sites such as The Conversation (includes sections on Health & Medicine, Politics & Society, and Science & Technology to name a few), listening to educational podcasts on current topics and debates. If you are applying for law, mention current legal issues or developments, if you are applying for a STEM subject, explore scientific breakthroughs of the past 20/ 50/ 100 years - what excites you most? Tell the admissions tutors about it and how it spurred you to study the subject further at degree level.
9) Ensure you can expand…
It really depends on the interviewer where discussion of personal statement at interview is concerned. Some tutors use it as a reference point to stimulate further discussion. Some won't mention it at all. It's worth being 100% solid on the books/ topics you've referenced and have in mind ways you can expand on them/ how they link to other topics. Similarly, ensure that you offer your own opinion on the things you've read. If you disagree with a critic or author then say so, but remember: the tutor might have spent his/her entire career studying that particular critic/ author and might think she is the best thing since sliced bread so support your disagreement rationally and be prepared to justify in more detail at interview.
10) Extra-curriculars
You'll be hard-pressed to find an Oxbridge tutor who cares about your budding sports career. Keep extra-curriculars to 1-2 lines at the end of your statement unless they are extremely subject-relevant. The function of the extracurricular paragraph is to show that you are a real person with interests outside academia. It is not a factor in their assessment of you as a prospective applicant. Use it as an opportunity to add colour to you as an individual, rather than to brag about getting sports colours or being a prefect; make it quirky, interesting and unique. For other UK universities, more of a focus can be placed on extra-curricular where relevant.
Looking for support writing your Oxbridge personal statement?
U2 Tuition's team of Top Russell Group University and Oxbridge graduates offer personal statement writing support sessions and a proofreading service as part of our application support offering . The key to an original and thoughtful personal statement is displaying genuine evidence of a passion for your course of application.
For content ideas, why not take a co-curricular masterclass or subject-specific Summer School (e.g. Medicine, Law, Economics, Geography, Engineering & more!) with our Oxbridge-educated subject specialists on our co-curricular division, Minds Underground ?
And lastly, check out our Oxbridge Admissions Ultimate Guide for any extra tips and tricks!
The Tuition Process
1) We suggest an Oxbridge graduate with a specialism in GCSE, A-Level or IB as a mentor and send their full CV for review. We will select a tutor with most experience of the examination board the student is following. We may suggest a range of tutors to choose from with slightly differing rates depending on qualifications and level of experience.
2) We typically suggest beginning with a 1.5 hour informal assessment/ preliminary session , where the tutor will get to know the student and assess their current performance level and identify strengths and weaknesses. Following this, we issue a report with feedback, make sure you are happy with the tutor, and structure a plan for future sessions.
3) Regular sessions: Following the first session, the tutor/s will curate a plan for further sessions, working out a good split between papers/ texts/topics to cover. They will also ensure the student has the tools they need with regards to exam technique/ understanding how to tick the boxes of mark schemes. All of our tutors are Oxbridge-educated and highly passionate about their subjects, so should hopefully mentor and inspire the student too! We send reports after every session detailing feedback and students/ parents & guardians liaise directly with the tutor to arrange sessions around their schedule.
Sessions from £70/h + VAT.
An infographic to summarise: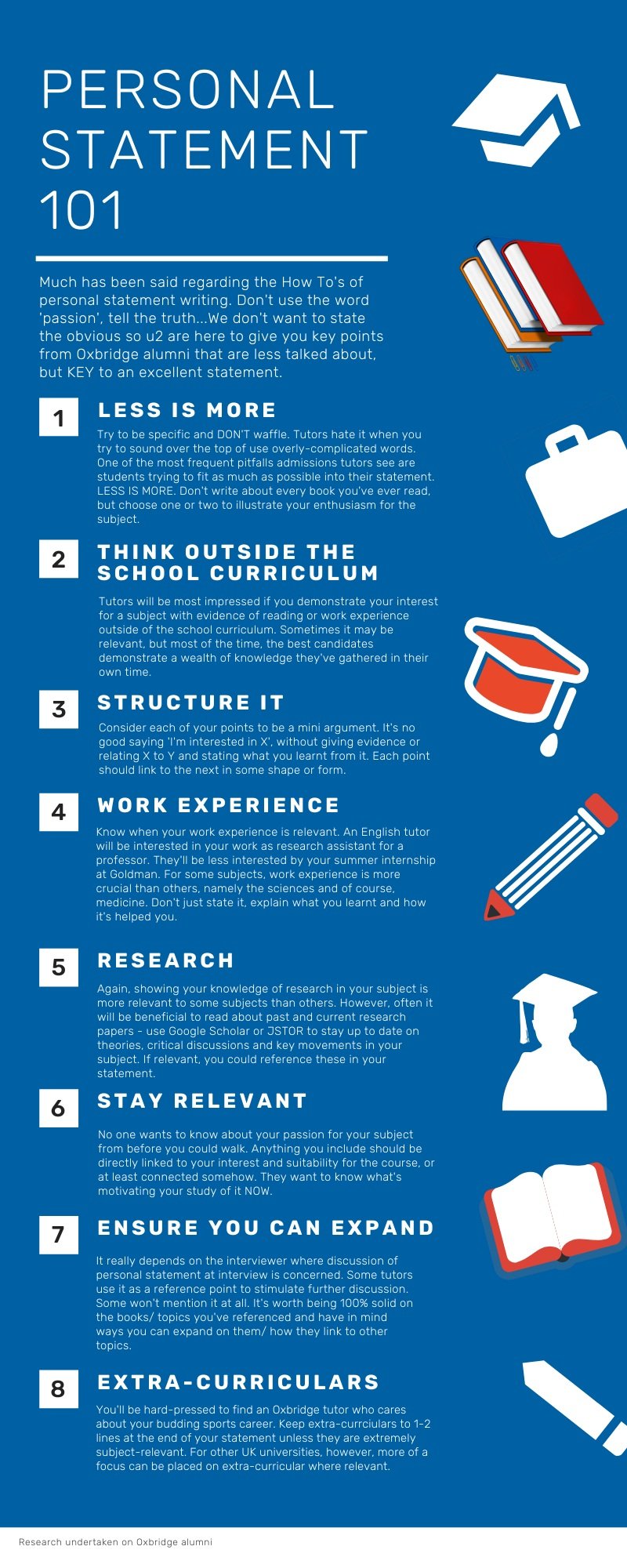 Decision time: How to Ace University Course Choice for Application in 2023
How to revise for gcse, a levels and ib: our guide to exam success in 2023.
Apprenticeships
Applying to Uni
Postgraduate
University Interviews
Money & Finance
Vocational Qualifications
U.S Universities
Health & Relationships
Personal Statements
Accommodation
​​​​​​​Budgeting, Money & Finance
​​​​​​​Health & Relationships
​​​​​​​Jobs & Careers
​​​​​​​Socialising
Studying Abroad
​​​​​​​Studying & Revision
​​​​​​​Technology
​​​​​​​University & College Admissions
Guide to GCSE Results Day
Finding a job after school or college
Retaking GCSEs
In this section
Choosing GCSE Subjects
Post-GCSE Options
GCSE Work Experience
GCSE Revision Tips
Why take an Apprenticeship?
Applying for an Apprenticeship
Apprenticeships Interviews
Apprenticeship Wage
Engineering Apprenticeships
What is an Apprenticeship?
Choosing an Apprenticeship
Real Life Apprentices
Degree Apprenticeships
Higher Apprenticeships
A Level Results Day 2023
AS Levels 2023
Clearing Guide 2023
Applying to University
SQA Results Day Guide 2023
BTEC Results Day Guide
Vocational Qualifications Guide
Sixth Form or College
International Baccalaureate
Post 18 options
Finding a Job
Should I take a Gap Year?
Travel Planning
Volunteering
Gap Year Guide
Gap Year Blogs
Applying to Oxbridge
Applying to US Universities
Choosing a Degree
Choosing a University or College
Personal Statement Editing and Review Service
Guide to Freshers' Week
Student Guides
Student Cooking
Student Blogs
Top Rated Personal Statements
Personal Statements By Subject
Writing Your Personal Statement
Postgraduate Personal Statements
International Student Personal Statements
Gap Year Personal Statements
Personal Statement Length Checker
Personal Statements By University
Personal Statement Frequently Asked Questions
Personal Statement Template
Job Interviews
Types of Postgraduate Course
Writing a Postgraduate Personal Statement
Postgraduate Funding
Postgraduate Study
Internships
Choosing A College
Ivy League Universities
Common App Essay Examples
Universal College Application Guide
How To Write A College Admissions Essay
College Rankings
Admissions Tests
Fees & Funding
Scholarships
Budgeting For College
Online Degree
Platinum Express Editing and Review Service
Gold Editing and Review Service
Silver Express Editing and Review Service
UCAS Personal Statement Editing and Review Service
Oxbridge Personal Statement Editing and Review Service
Postgraduate Personal Statement Editing and Review Service
You are here
Mature Student Personal Statements
Personal Statement Editing Service
Personal Statement Writing Guide
Submit Your Personal Statement
Oxbridge Personal Statement Examples
The personal statement examples below have been written by students applying to Oxbridge. Please use them as inspiration for your own Oxbridge statement, but don't plagiarism any parts of them, or your application will be penalised by UCAS.
Our cookies
We use cookies to give you the best experience on Whatuni, to make sure the ads you see on other sites are relevant, and to measure website usage. Cookies also support us to provide our services for free and some are necessary to help the site work properly. By clicking "accept" below, you're agreeing to our use of cookies . You can manage your preferences at any time.
Privacy overview
We use cookies, which are small text files placed on your computer, to allow the site to work for you, improve your user experience, to provide us with information about how our site is used, and to deliver personalised ads which help fund our work and deliver our service to you for free.
The information does not usually directly identify you, but it can give you a more personalised web experience.
You can accept all, or else manage cookies individually. However, blocking some types of cookies may affect your experience of the site and the services we are able to offer.
You can change your cookies preference at any time by visiting our Cookies Notice page. Please remember to clear your browsing data and cookies when you change your cookies preferences. This will remove all cookies previously placed on your browser.
For more detailed information about the cookies we use, or how to clear your browser cookies data see our Cookies Notice
Manage consent preferences
Strictly necessary cookies
These cookies are necessary for the website to function and cannot be switched off in our systems.
They are essential for you to browse the website and use its features and for us to measure website traffic.
You can set your browser to block or alert you about these cookies, but some parts of the site will not then work. We can't identify you from these cookies.
They are essential for you to browse the website and use its features.
Functional cookies
These help us personalise our sites for you by remembering your preferences and settings. They may be set by us or by third party providers, whose services we have added to our pages. If you do not allow these cookies, then these services may not function properly.
Performance cookies
These cookies allow us to count visits and see where our traffic comes from, so we can measure and improve the performance of our site. They help us to know which pages are popular and see how visitors move around the site. The cookies cannot directly identify any individual users.
If you do not allow these cookies we will not know when you have visited our site and will not be able to improve its performance for you.
Marketing cookies
These cookies may be set through our site by social media services or our advertising partners. Social media cookies enable you to share our content with your friends and networks. They can track your browser across other sites and build up a profile of your interests. If you do not allow these cookies you may not be able to see or use the content sharing tools.
Advertising cookies may be used to build a profile of your interests and show you relevant adverts on other sites. They do not store directly personal information, but work by uniquely identifying your browser and internet device. If you do not allow these cookies, you will still see ads, but they won't be tailored to your interests.
You have successfully registered
Applying to Uni
Five easy ways to get your oxbridge personal statement noticed.
Getting into an Oxbridge university isn't easy. But, ensuring you know how to write a personal statement that stands out will improve your odds.
Similar articles
More on Research and Prep
What's an offer holder day and why go to one?
When to start preparing for university?
More on Student Life
How to get into uni without A-levels
More on Clearing
How to ace your nursing application through Clearing
Your ucas points 0.
ANNOUNCEMENTS: Got a spare 10 mins to make a difference? Fill in our quick survey for your chance to win a £75 Amazon Gift Card!
+44 (0) 207 391 9037
UCAS personal statements
Oxbridge Personal Statements
Specialist Personal Statements
Postgraduate Applications
Services for Education Agencies
Apply to your dream university with confidence
Work with one of our academic experts to enhance your college application – it will truly increase your chances of standing out from the crowd and getting on to your most-desired course.
Two roads to excellence
Ucas applications, you at your best.
Our UCAS Personal Statements service shows you the best way to highlight your skills and qualities and help you realise your full potential. All our application examples are written and edited by our expert consultants, all of whom have been educated at Russell Group Universities. Many have in-depth experience of the UCAS admissions process, whether through their roles as lecturers, tutors or within UCAS itself.
Oxbridge applications
Our Oxbridge Applications service is specifically designed for those who aspire to academic excellence. Many of our subject specialists are Oxford or Cambridge graduates, which means they can make sure the assistance they give you in writing your personal statement will place you right at the head of the pack. You'll have the best possible chance of success in two of the world's most competitive university selection processes.
Why choose us?
Our personalised services have helped tens of thousands of students get into the best universities
Choose Oxbridge Personal Statements
Only the best, top-tier results, every time.
Many members of our team still work in the upper echelons of the higher education system as tutors or lecturers – often at the world's greatest universities. Place an order with Oxbridge Personal Statements and you can be certain that our support will be world-class, and the samples provided for you will be crafted by an academic mentor ranked among the top 0.1% in the world.
A statement unique to you
Reach for first prize.
Whichever course you want to apply for – whether it's pharmacy, an LLM, a degree or a place at Oxbridge – we're here to help. Our personal statement support service is designed to ensure that your final statement will meet all the fundamental criteria that admissions tutors need – and show your potential to achieve the best grades.
Your personality, your talent
The best statement – and fast.
Our skilled and experienced writers will make your statement shine without losing sight of the most important part: your character. Oxbridge Personal Statements experts deliver a bespoke example written explicitly for you to your specifications – and exactly when you need it. Keeping your talents and personality at the fore, your mentor will ensure your application statement is crafted to sell your skills in a uniquely personal way.
It only takes a moment to get started
How it works, tell us what you need, it's all about you, quick and effective, speak with one of our expert mentors.
How to write the PERFECT Oxbridge Personal Statement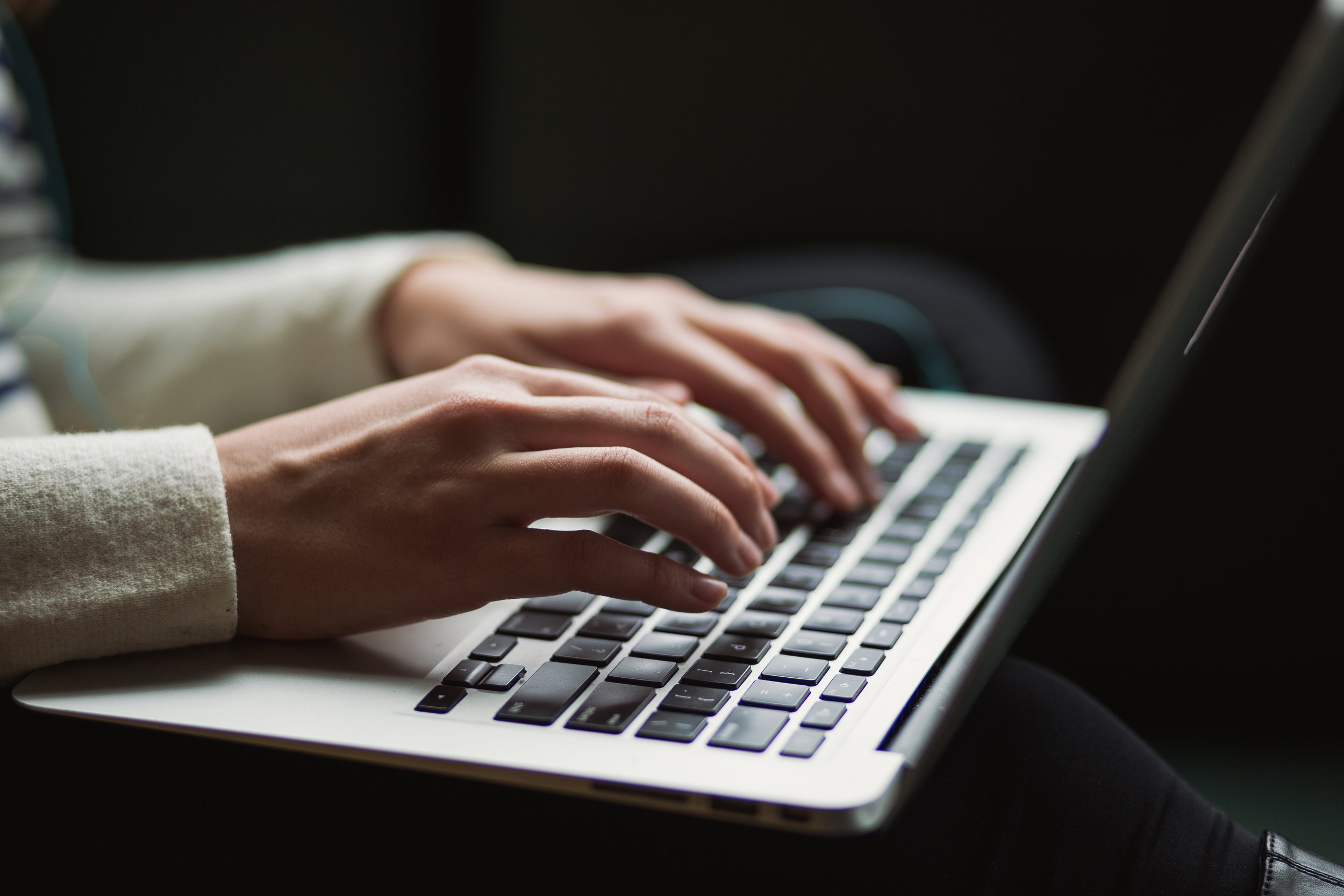 There is no shortage of advice on how to write a good Oxbridge personal statement. But there's also no shortage of difficulty in knowing what to believe, what to prioritise, and how to apply a series of abstract Dos and Don'ts in practice.
This doesn't claim to be a definitive guide to the personal statement, but it does aim at being a practical one. In the first part, I talk you through the function of the personal statement and the key rules for writing a good one. In the second part, I have a go at writing a "perfect" personal statement and explain why I think each paragraph is effective.
What is the personal statement for?
As far as an Oxbridge application is concerned, a personal statement essentially has three functions:
FUNCTION 1: Allows you to show that you are genuinely interested in the subject for which you're applying;
FUNCTION 2: Gives you a chance to show that you have interesting, original thoughts, and hence would be a worthwhile student to teach;
FUNCTION 3: Provides possible talking points at interview.
Less obvious is a further question: what is a personal statement capable of achieving ? This is an important question because the limits of this exercise need to be recognised from the outset. Even the very best personal statement won't get any candidate in to Oxford or Cambridge on its own. It's one piece of a large mosaic of data that admissions tutors use as the basis of their decision and its relevance becomes greatly diminished post-interview.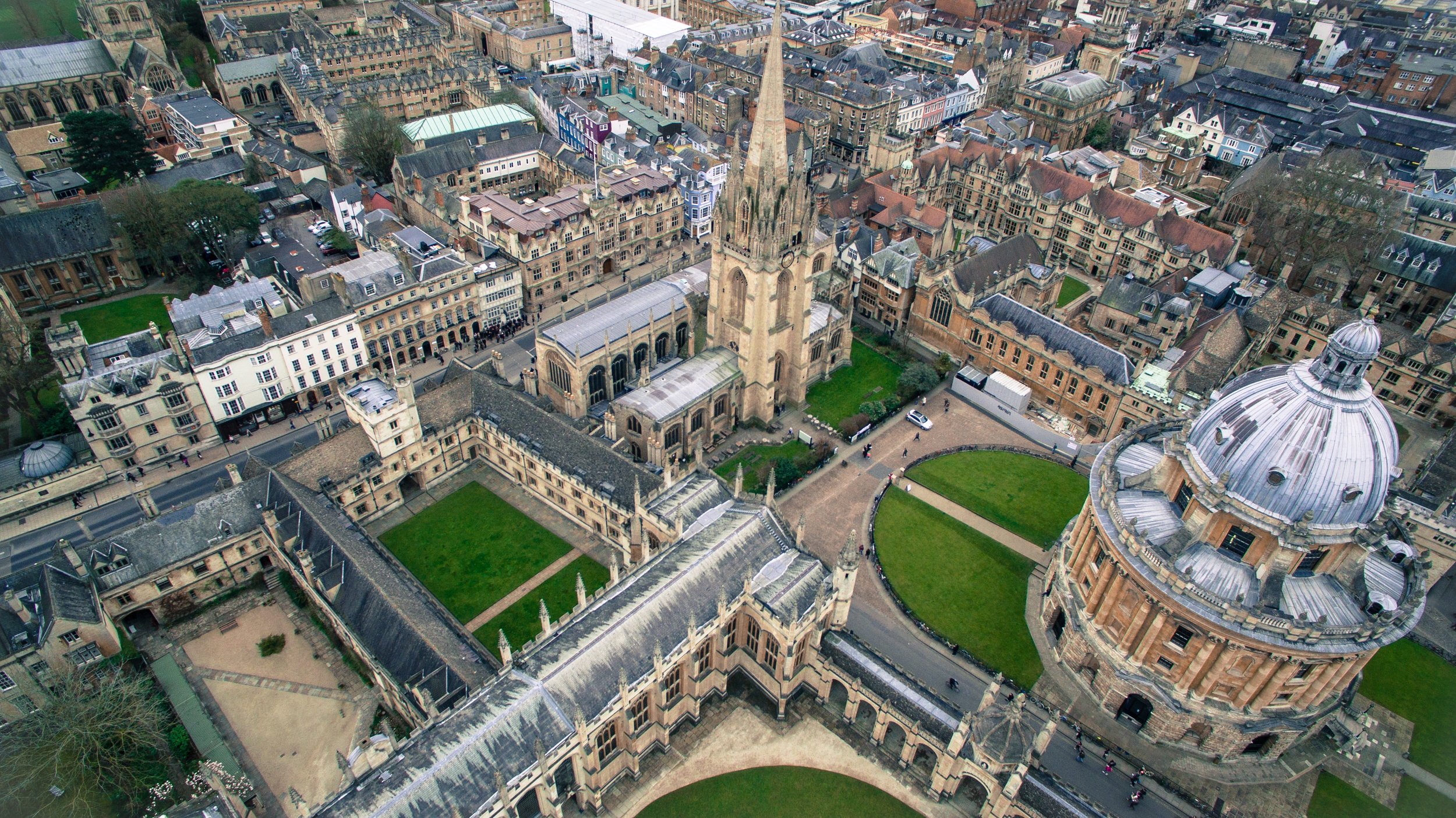 It's also far more important for other universities than it is for Oxbridge. This is because in all bar a few Cambridge colleges, your Oxbridge admissions tutors will have read two longer examples of your written work that give them a much more detailed picture of your academic potential. And of course, almost all candidates are offered an interview, which is given more weight in the application process and supersedes the first impression given by the personal statement.
That said, it's important to write a good personal statement for two reasons. A personal statement creates a first impression: a good one won't get you that far, but a bad one will make things more difficult. Secondly, a good personal statement might give you some degree of control over how your admissions process goes. Interesting things you say in your personal statement are likely to come up at interview. If you can talk impressively at interview about something you mentioned in your personal statement, then the statement has worked for you: it's steered the interview discussion into friendly territory. (This also makes the personal statement dangerous: it's possible to mention something in your personal statement that you're not prepared to talk about in more detail, then stumble when you're asked about it at interview).
We're now in a position to lay down a few important rules for perfecting the personal statement.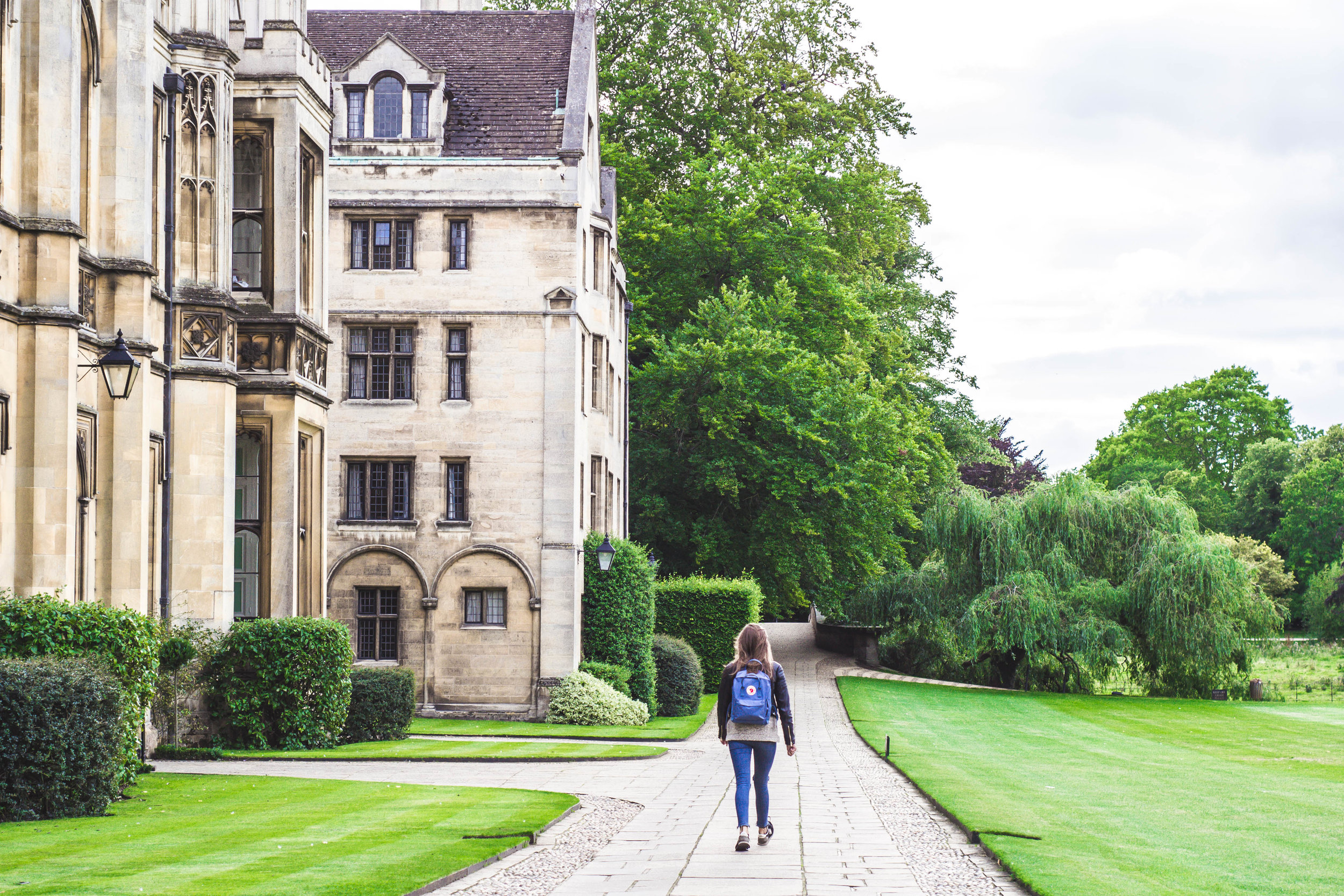 Personal statement: key principles:
1) show off in your content, not your style.
One of the key problems I faced when I drafted my personal statement for the first time was: what style should I write in? At the time, all of my instincts were wrong : GCSE (and, to some extent, A-level), rewards bad writing. Students are encouraged to show off complicated vocabulary and burden their prose with bucketloads of rhetorical techniques. As a result, many sixth formers tip over from sophistication into pretention.
There is no single writing style favoured. Some pepper their discussions with theoretical buzzwords. Some write sentences that go on for a page or more. Some are as simple and concise in their style as anyone could wish. But when they are writing about your subject (as you're doing in your personal statement), a straightforward, non-pretentious style is clearly favoured.
The lesson to take from this is: don't use your writing style to show off! (PS: Don't start successive sentences with the word "I" – it sounds clunky.)
2) SHOW, DON'T TELL
You'll already have had the message that personal statements are about showing off subject interest drummed into you. But this led me to despair when I was drafting my statement. I knew I was interested in my subject, but how was I supposed to convey this in a few characters?
The answer is actually fairly simple. Tutors know that a student who not only reads extra books and does extra-curricular things but also has interesting thoughts about them is by definition an interested student. They're not convinced by someone who claims to be interested or someone who says, "I went to see this play, which shows that I'm interested."
The three rules below should give you a more detailed view of what this is about.
Don't say, "My interest in my subject was captured on a trip when …". The sorts of things that first capture your interest in a subject aren't the things that are going to make it interesting at undergraduate level and beyond.
Don't use emotive language. If you catch yourself on thesaurus.com looking for synonyms for "passionate" or "enjoy", stop yourself. This is a sign that you're trying to tell the admissions tutor that you're interested.
Don't assume that listing extra-curricular things that you've done or read will convince the tutor that you're interested. The fact that you went to the a summer school or a school trip isn't inherently impressive. You can only show interest by explaining what you found interesting about that experience.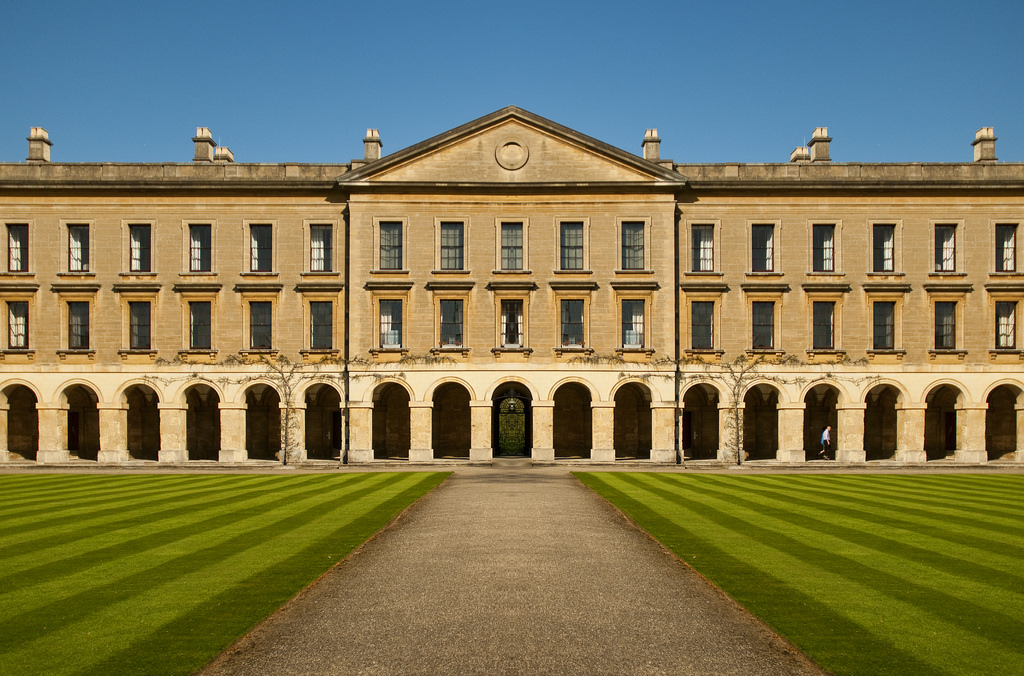 3) TELL A STORY
Lots of students attempt to manufacture an impression of interest by putting together (or being given) a reading list (often plundered from the first-year undergraduate curriculum) of canonical works and saying a couple of things about each of the things they read. This is just about alright as a strategy, especially if you have interesting things to say about each text, but certainly isn't optimal. It risks giving the impression that you're reading things so that you can talk about them in your personal statement – and if that's what you're doing, it's probably obvious to your admissions tutor.
The ideal applicant (who doesn't exist, but is something to aspire to) is curious, but also reads with purpose. They pluck a few texts off the shelf at random to see what they contain, but interesting things they read in text A will lead them to text B, and so on.
To look like the ideal student, you need to find links between the things that you've read. You could say that text A gave you impression X, which led you to read text B to see if it confirmed or rebutted this impression. Alternatively, you might say that you formed impression X after reading text A, but you changed your mind after reading text B (and explain why). This is particularly effective because it shows that you read critically (good), form views (better still), but also that you're prepared to change your views in response to new evidence (excellent). Most importantly of all, it shows that your interest has developed organically and that you haven't just followed a "get into Oxbridge" game plan.
4) COMBINE BREADTH AND DEPTH
I'm going to suggest two strategies. Each paragraph of your personal statement will be based on a key text or idea. Mine had four main paragraphs, each focusing on a different aspect of my interest, and that seems about right.
5) ADOPT A SENSIBLE STRUCTURE
The personal statement doesn't give you many words to play with and it demands serious clarity of thought and structure. I'd suggest four to five main paragraphs that tell the story of your interest, each focusing on a main text or idea and what reflections you've had about it. A sensible mini-structure for each paragraph might be:
How your interest led you to read text X / consider idea Y
What aspect you found most interesting and why
How this changed/affirmed your opinion on a certain issue, or how it surprised you
Although this structure might seem fairly mechanical, you can make each paragraph feel fresh by making your content interesting and varying your sentence structure.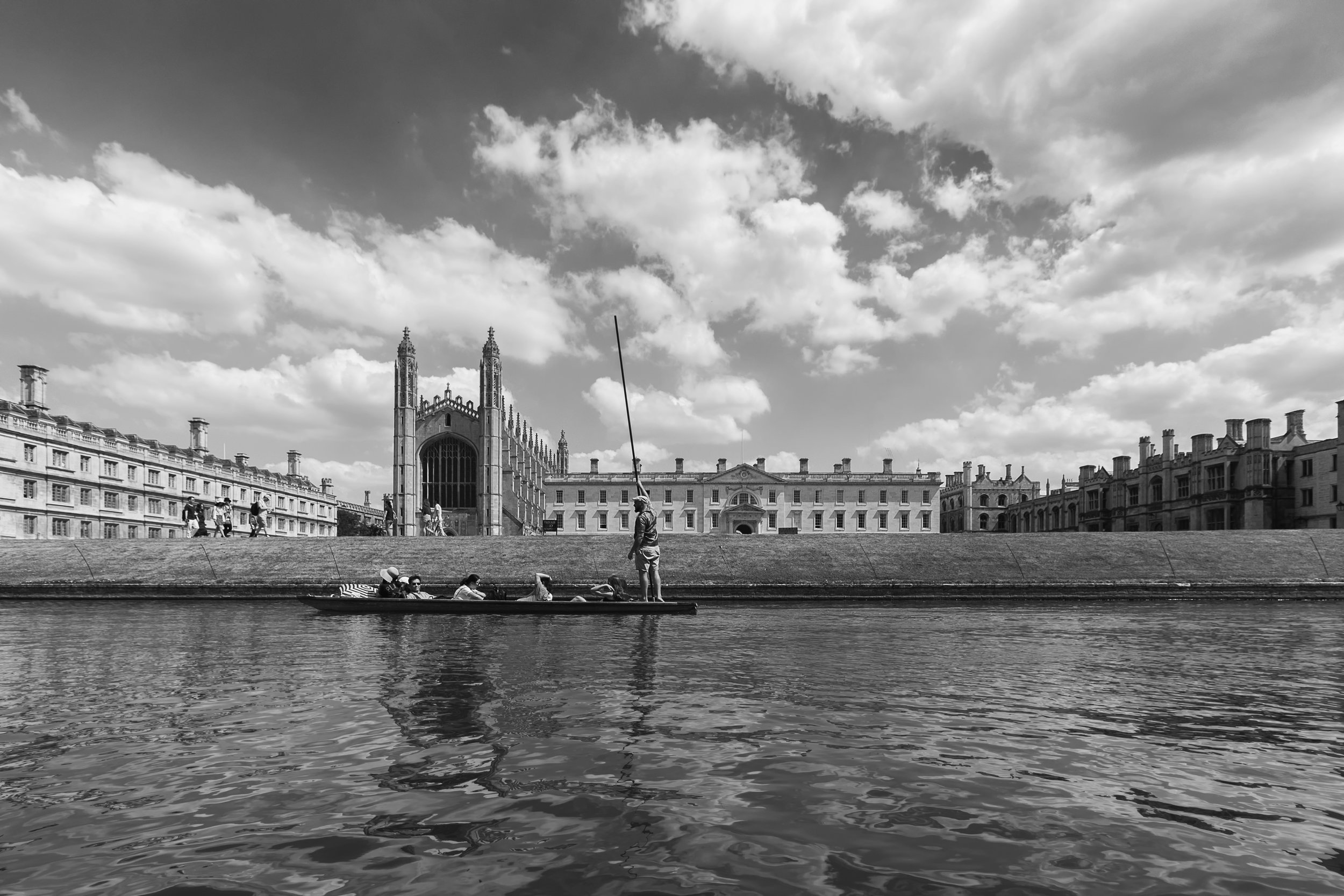 6) COMMENT ON A RANGE OF TEXTS AND EXPERIENCES
It would be easy to shape each paragraph around a single text that you've read. This is fine, and could be the basis of a strong personal statement … but it's not very interesting.
There are a few ways of improving on a structure like this. One is to introduce comparisons . So rather than discussing two texts separately, introduce some kind of comparison. For example, a Classicist may be struck by the lack of a principal "hero" in the Iliad (this is especially striking when compared to the Odyssey , which has Odysseus front and centre).
Another method is to incorporate discussion of responses to literature. Perhaps you have changed your perspective; or perhaps you disagreed with the argument. These show that you have a range of interests and that you're capable of making intelligent links.
Finally, it's worth referring to something that's not obvious. This doesn't mean you should reach for the most obscure thing you can find, but try something new or difference. This shows that you're able to develop your interest a little further than most, and that you appreciate that your subject is about more than the handful of authors you encounter in school.
This article was written by Tom (Oxford & Cambridge - Classics) .
If you find this content useful, please visit Tom's profile for further information on applying to Oxbridge. Alternatively, book support now with Tom, using the form below.
Author: Tom - Oxford
BA/MPhil Classics
I've been lucky enough to study Classics at both Oxford and Cambridge. This means I've had experience of the admissions systems at both universities, as well as of the important differences in teaching and course structure.
Read More →
LATEST RESOURCES
How to Write an Oxbridge Personal Statement (With Examples)
If you want to study at Oxbridge , you will need to apply for your chosen course . As part of the process, you will need to include an Oxbridge personal statement . Whatever the course might be, obtaining a place at Oxbridge can prove extremely competitive, highlighting the importance of your personal statement.
So, your personal statement is going to need to capture the attention of the reader and keep them engaged. In order to achieve this, you will need to make sure that you include the right information and follow the instructions correctly.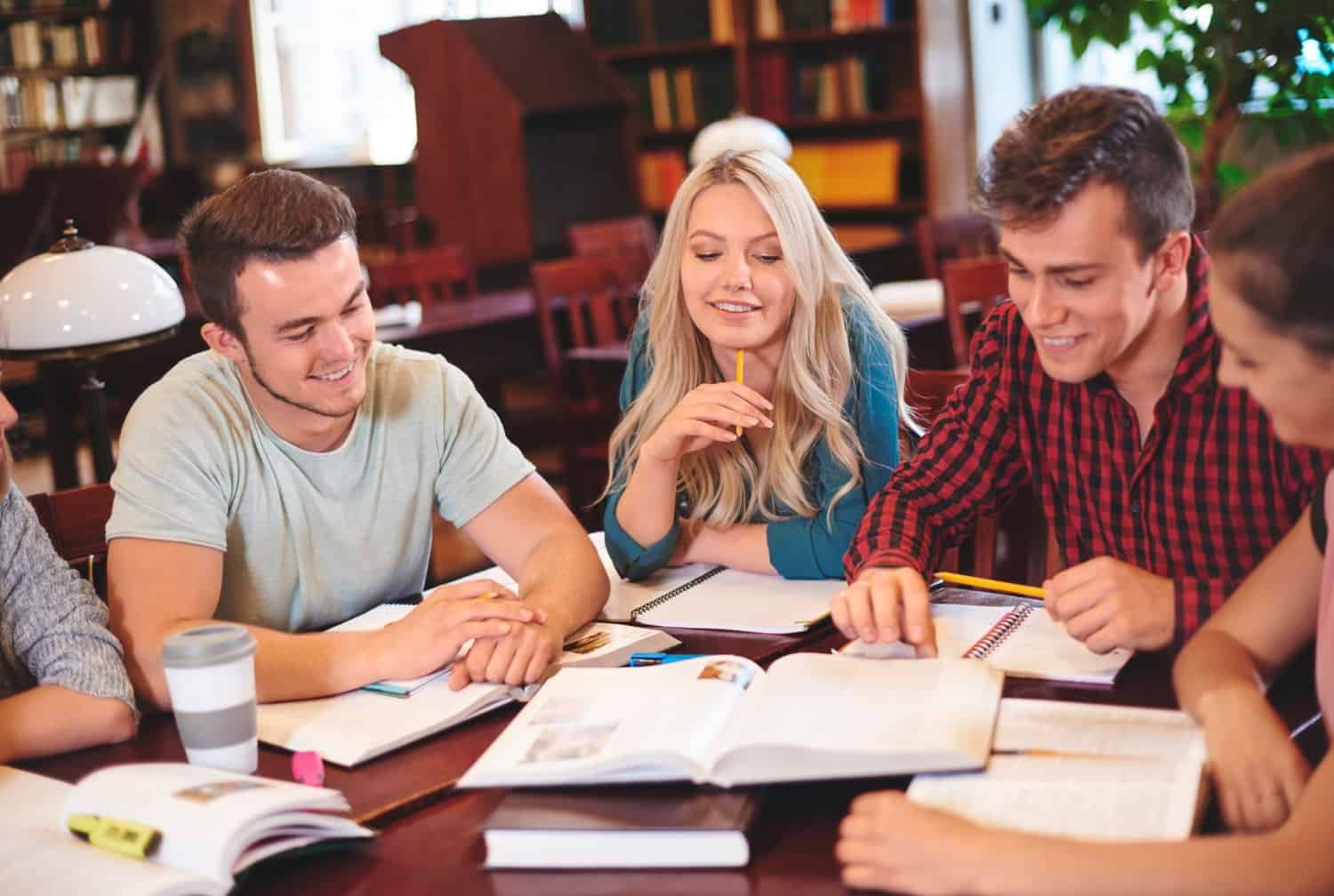 Read on to discover all you need to know about Oxbridge Personal Statements and what is required to develop one that makes an impact.
What is an Oxbridge Personal Statement?
When you apply for a university course at Oxford University or Cambridge University, you will be expected to provide a personal statement. This is required as a way of supporting your application, giving the reader the opportunity to discover more about you as a person. It will contain certain information such as the grades you have achieved, your qualifications, experience and personal information.
Within the Oxbridge personal statements, you can explore the reasons why you have a passion for your chosen course and share important and relevant information with the reader. This will help to increase your chances of being accepted for your chosen course.
What to Include in an Oxbridge Personal Statement?
Oxbridge personal statements have to contain the right information. It has to be relevant and engaging, giving the reader a reason to read further into it in order to learn more about you. What this means is that your personal statement has to include the correct details that indicate your reasons for studying and what makes you a suitable candidate for the course.
So, your personal statement should include the following information:
Reasons For Choosing the Course - To begin with, you will need to clearly state why you want to study your chosen course. You will need to be specific with the reasons such as having a passion for it or wanting to explore a certain career after completing your studies. Discuss why the subject appeals to you and what drives you to choose it. You can also explore how your interest developed but the main thing to show the reader is that you have genuine reasons for choosing the course as this will translate into you being considered a student that the tutor would want to teach.
What Makes You Suitable - Having a desire to study the course is one thing but you also need to fit the criteria. At this point, it is crucial that you cover the skills and experience that you have and how they fit in with the course and your goals. Research is also key because you need to show that you fully understand what the course entails and how that ties in with your potential career choice.
The Relevance of Your Currency Study - You might be studying subjects that naturally lead into the university course that you want to study. In contrast, you might have studied subjects that are not aligned with your chosen course but there is still a lot you can take from this. This is a crucial part of your Oxbridge personal statement but if there is no link between previous studies and the course, you should look to explore the skills you have and how they relate to the course.
Hobbies and Interests - The reader is not only interested in how you have performed academically because they consider who you are as a person. By discussing your hobbies and interests, it will show that you are someone who is well-rounded. Whether you're a member of societies and clubs or enjoy playing sport, it all helps to build a bigger picture. It can help to show that you are versatile, adaptable and committed, proving that you could be adequate for the course.
Skills and Achievements - Your skills and achievements can have a significant influence on the success of your personal statement. They will show how you can transfer them into your chosen course but it can help to explain how you achieved them. This involves exploring examples that help the reader to understand how you got them. From working in groups where you improved your communication skills to creating solutions to problems, they will show you admissions tutors exactly what you are capable of.
Work Experience - Work experience enables you to learn a wide range of skills and these can be extremely useful when it comes to being accepted. It might be full-time or part-time work experience as well as placements, internships and volunteering, all of which will give you many practical skills. Consider the roles and discuss those that are relevant to the course you have chosen.
How to Write an Oxbridge Personal Statement?
Create it in line with the requirements - It's vital that you follow the requirements included in the application as this will show that you can follow instructions. It's likely that it will contain some guidance when it comes to what you should include while it might also explain the areas that they want you to include in it.
Enhance your knowledge of the course - Your personal statement will need to align with the course you are applying for. Through researching the course, you will improve your knowledge and have the ability to link elements of your personal statement to it. This will enable you to create a tailored personal statement that will show the reader that you have carried out the research.
Consider the reasons - Think about the reasons why you want to study this particular course and what motivates you to succeed. Put a list together of the reasons and then look at how they can be worked into your personal statement.
It's about you - Your personal statement is about you, so it is your opportunity to give it a personal touch. Include any personal links or reasons that have made you want to study the course. Perhaps you are a member of a club or society that has enabled you to enjoy the area you wish to study or perhaps a parent works in a role that you want to pursue which is the reason for choosing this course. This personal element will make your personal statement more memorable to the reader.
Finish by proofreading - Once you are satisfied with the content, you should aim to proofread your personal statement several times. It has to be perfect in terms of grammar and how it reads. You want to make sure it makes an impact for all the right reasons. You should also consider asking friends or family to read it as their feedback could help to finalise your personal statement.
How Long Should My Oxbridge Personal Statement Be?
You will only be given a certain amount of words in which to write your Oxbridge personal statement. You should aim to capture all of the information in around 1,000 words, although your application form will state how many words it should be.
Your statement should be simple to read and to the point while you should avoid going over the word count as this might not work in your favour. So, make any necessary changes to make sure that it fits the guidelines provided.
The Best Opening Sentences For Oxbridge Personal Statement?
Your statement has to connect with the reader which means they have the desire to continue reading. Therefore, you should avoid certain opening sentences such as:
I am applying for this course because… Ever since a young age… I have had a lifelong passion…
You should make your personal statement stand out from the beginning and the above examples are likely to be used frequently by other applicants. Starting your personal statement can prove challenging but it can help to complete your personal statement before going back to write the opening sentence. This can help you to link the opening sentence up with the rest of the content.
Best Practice Template
Your personal statement should have a certain structure to it. This will make it easier to read, so you should avoid creating one single block of text. So, the template below will enable you to create the perfect personal template:
Paragraph 1 - Discuss why you want to study the course by including a story or reasons why.
Paragraph 2 - Talk about your work experience and qualifications as well as any certifications you might have that relate to the course.
Paragraph 3 - Discuss particular skills that you have that you can transfer into your studies and the course and provide evidence where possible.
Paragraph 4 - Cover why you are suitable for the course and what makes you the ideal student.
Conclusion - End your statement so that it links back to your first paragraph and discuss why you believe the course is right for you.
Personal Statement for Oxbridge Example
You can use the example as a guide for your Oxbridge personal statement. This will provide you with guidance, enabling you to structure and write your statement correctly.
Personal Statements for University
Personal statement writing in 2022 & how to write a brilliant statement for ucas.