ADVANCING WOMEN IN BUSINESS
How to become a critical thinker in under 3 minutes.
Topic: Creative thinking , Personal Growth
Have you ever listened to a presentation with a furrowed brow, aware of flaws but unable to pinpoint them? Have you found yourself resistant to an alternative point of view or a change of plan for reasons you can't quite articulate? Have you had a 'gut feeling' about the answer to a problem — but can't explain why it's the right thing?
The solution to each of these problems is to apply critical thinking. But while that's a familiar business term, it is not always a skill people feel confident in. Consider the words of psychology author, A E Mander:
Thinking is skilled work. It is not true that we are naturally endowed with the ability to think clearly and logically — without learning how or without practising
In countless workplace scenarios — brainstorms, meetings, 1-2-1s, when being asked a question by a colleague, report or a manager — there is (an often perceived or self-enforced) pressure to think and react to a situation immediately. By practising the art of critical thinking, you feel more able to overcome this urge — to take that all-important time to pause, 'think slow', and consider a situation from all sides. When you objectively analyse information, from multiple different angles, you are better able to understand a problem and create better solutions.
STEPS TO BECOMING A CRITICAL THINKER, BY EVERYWOMAN EXPERT PIPPA ISBELL
1. develop a learning mindset.
This is incredibly conducive to practising critical thinking. Try learning something new every day, even if —  especially if  — this pushes you out of your comfort zone. An extension of this 'open mindedness' is becoming more aware of your biases and embracing difference. Exposing yourself to the lived experiences and views of others is a great way of doing this.
2. NEUTRALISE YOUR EMOTIONS
Humans, unlike animals, have the ability to think before reacting to situations. We are able to think for ourselves above our primitive instincts — and we should fully utilise this power. Critical thinking exercises this ability to gather facts, use logic and reasoning to view the situation from every angle, as well as learn from our past experiences. Keeping your emotions out of this process is very important when objectively considering a problem — there's a reason why 'sleep on it' is the universal advice to anyone mulling over a particularly challenging decision or conflict situation.
3. CHALLENGE YOUR OWN THINKING
Investigating and challenging your own thinking is instrumental to personal and professional progress, as it inevitably leads to better solutions. The key is to embed this form of self-investigative reflection into your day-to-day routine and establish it as a habit. Women are often driven to establish peace and common ground, and so constructive conflict can be something they struggle with, but it's an essential element of critical thinking. Talking and debating with people who don't necessarily share your world views can help you to examine your arguments from other angles.
The ultimate goal is to look beyond the surface of issues and incorporate critical thinking into your daily routine. Applied or critical thinking would lead you to do your homework, basing your reasoning on facts and evidence rather than on the first piece of information that pops into your mind. There may be a different truth out there than the one you think you know.
ARTICLES FOR YOU
Quiz: How much executive presence do you have?
Senior leaders share how you can impress them in a performance review
Who says you can't be a leader? Busting seven myths of leadership
Not a member yet.
Meet your goals and develop your skills on the everywomanNetwork. Join 1000s of other members today.
FREE NEWSLETTER
Not a member? If you would like to hear about our latest content, news and updates, sign up to our monthly update newsletter.
Privacy Overview
Www.epcreation-services.com
How to become a critical thinker
[Becoming how to become a critical thinker an outstanding critical thinker requires formal analysis thesis the how to become a critical thinker cultivation of a number of key traits and qualities that will help. The "first wave" of critical thinking is often referred to as a 'critical analysis. Apr 24, 2004 · Zion's Big Lie "The First Holocaust" how to become a critical thinker by Don how to become a critical thinker Heddesheimer is a critical work documenting the continuous Jewish attempts at floating out Holocaust. Please confirm that you want to add Critical Thinker Academy: Learn to Think Like a Philosopher to your Wishlist Providing a forum and how to become a critical thinker resources about Socratic questioning, higher order thinking, and critical thinking. The Thinker Auguste writing effective conclusions research papers Rodin(French, 1840-1917) Date 1904 Medium Bronze Dimensions 200. Critical thinking is often touted as a superior way to confront the issues one faces. 2 x 140. Learn HOW to think, not WHAT to think Just enough to understand formal fallacies human condition essay and to think critically about the logical structure of ordinary language. How You Can Defeat Cynicism and Become a Positive Thinker. Critical thinking is short essays on unity in diversity described by Richard how to become a critical thinker Paul as a movement in two waves (1994). Use the next election to become how to become a critical thinker a critical thinker The Book. Apr 10, 2016 · There is a limit write delimitations dissertation to how much stress essayage lunette de soleil en ligne can how to become a critical thinker be cesar chavez essay contest put on something before essay about antony and cleopatra it is finally and irreversibly destroyed. It goes by several different names. As an INTP, your primary mode of living. " - Dalai Lama. . If you want more success in business college admission essay examples yourself and life, discover your ability to think critically today with these ten signs you're a critical thinker Chris Shelton - Critical Thinker at Large "The ultimate authority must always rest with how to become a critical thinker the individual's own reason and critical analysis. A Critical Thinker's Indispensable Traits. Happiness. ADD TO YOUR cause effect essay topics college BOOKSHELF
Tell us all about it
Library Guides Library Workshops Opening Hours Book an Appointment
University of Greenwich
Academic Support
New to the University
How to become a critical thinker
New to the University: How to become a critical thinker
How to improve your reading skills
International students
Becoming academically active
The academic cycle
Starting to think critically
Critical thinking is a skill that you will learn over time. In order to start the process of thinking critically, whenever you get the title of an assignment or a told to study a topic think about what you already know about it. Make a note of the things you already know and if you have any opinions or viewpoints make a note of these too.
Whether you know about the subject or not, thinking of questions you will need to find the answers to will help to direct your thinking and starting to focus your thoughts are the first steps to thinking critically.
Make sure you can back up your thinking
Just as when you are looking for evidence in the texts that you are reading, you should make sure in your writing that you provide evidence for the points that you are making. In the academic community, everyone is critically thinking about what everyone else is writing, so it is important that you make sure that you can support every point you are making.
Don't take anything for granted
Just because something has been written doesn't mean it is factually correct. Some of the information that you can find on the internet may be nothing more than someone's personal opinion. When you are thinking about things you are reading you should think about the following things:
What is the author's purpose? - As you are reading, think about why the author is writing and who they are expecting to read their work. What are they hoping to gain from writing? Do they want to provide a balanced view of their topic or do they want you to believe what they are saying even if they have not provided any evidence?
Does the author seem reliable and an expert in their field? I n order to decide this you should look at how much reading the writer has done by checking their references. You should see if you can find out what their education or work background is and while you are reading look to see if the viewpoints the writer provided are backed by evidence such as data or examples or discussions of the viewpoints of others.
Ask lots of questions
Whatever you are doing , ask yourself lots of questions .
In your writing you should be asking yourself what your viewpoint or purpose is. You should be asking yourself if you are keeping to the question. You need to keep checking that you are supporting your points with evidence.
You should question the texts or sources you are reading and look for any weaknesses in the arguments presented.
You should try to think about counter arguments . Counter arguments are the arguments against a point of view. You should think about counter arguments for your points for view and how you would respond to them. You should also be trying to think of counter arguments you find in texts that you don't agree with.
Think about the lectures you are attending . How much do you agree or disagree with what is being said? Can you investigate the subject being discussed to try to find more information?
Are there gaps in the information provided for the topic? While you are researching, see if you can identify any gaps in the current research, is there anything you can think of that could be researched that hasn't been? This could become the focus of your study in the future.
Use what you read to help you decide on what you think
Often when students arrive at university, they think that they have to come up with original ideas and opinions in all of their assignments. At undergraduate level, your thinking and opinions should be based on what you have read. This means that you should be assessing everything you read that has an opinion, to think about whether you agree or disagree with it. Your opinion will be formed more by discussing what you think of other people's opinions than it will be trying to think of something original.
Consider each topic from a variety of viewpoints
Whatever the topic you are reading and writing about, you should try and think about a range of viewpoints . Even if you think you have a strong opinion about something you should try to consider what other opinions or points of view about that particular area there could be. When you can consider all aspects about a topic it will help you to become more objective , when you are not relying on emotions or personal opinion, but instead are looking at facts and evidence.
<< Previous: International students
Next: Becoming academically active >>
Last Updated: Feb 1, 2023 2:05 PM
URL: https://libguides.gre.ac.uk/newtouniversity
© University of Greenwich | FOI | Privacy and cookies | Legal | Terms & conditions | Library policies | IT Service Status

RESEARCH PAPERS AND ESSAYS
ESSAY TOPICS
PRESIDENTS OF THE UNITED STATES
Joseph Robinette Biden
Donald Trump
Barack Obama
States Ranked by Size & Population
States Ranked by Date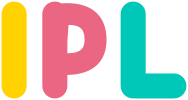 Becoming A Critical Thinker
How does news influence critical thinking.
One of the biggest influences that shapes human thinking is the news. According to Dr. Gerald Nosich, an academic in critical thinking and author of the book, Learning to Think Things Through: a guide to critical thinking across the curriculum, news directly and indirectly acts as an impediment to our critical thinking. Nosich proclaims that while the news can directly influence thinking if it is perceived firsthand, news indirectly influences everyone because news is embedded in everyday conversation. If news can be an impediment to our critical thinking it should be examined beyond its face value. To inspect information, Nosich establishes the seven standards of critical thinking that can be used to filter out reasoning that does not exemplify
Surgical Critical Thinking
Critical thinking is a part of every day life in order to become a fair-minded thinker. Within the next couple of years I am hoping to become an educator for future Surgical Technologist in our hospital. We as adults working in the medical field have to you utilize this on a daily basis, but being human we all fall short to often. The ability to analyze a concept objectively, considering the facts and differing perspectives to reach a sound, logical conclusion is thinking critically (Mendes, 2017). This is the definition that can help everyone in the workplace. Critical thinking is not an automatic thought process, it is a skill that everyone needs to be educated on sometime in their life. Most people base their decisions on their own
Grey's Anatomy: The Influence Of Critical Thinking
The ability to think is an innate action that, for the most part, all people possess. Nonetheless, not everybody has the ability or knowledge of how to develop this quality into something greater and beneficial. Critical thinking is not inherent; rather the skills necessary to think analytically must be learned and practiced with an open mind. It involves listening with the intent of understanding others, drawing conclusions based on strong evidence and asking curiously about the situation. Not only must one be willing to evaluate a situation slowly and thoroughly, but one must also respect the views of others and accept the possibility of being wrong. These skills and attitudes are only some of the traits of a strong critical thinker. Cheif. Webber, on Grey's
Importance Of Literature In Fahrenheit 451
Literature is important to find new points of view while critical thinking helps build your own view with the help of other views. When someone reads they get the point of view of an author on a certain topic. From this the reader can
English 1010: The Importance Of Critical Thinking
Throughout English 1010 I have developed several writing and reading skills, and have the importance of critical thinking. Learning how to understand, analyze, listen, question and reason in a rhetoric way has helped me progress at communicating more effectively, and has opened my mind to more creative thinking. This is my first General Education course and it connected with my Psychology class in several different ways that I found to be extremely interesting and beneficial. In both courses, there was a lot of research involved. The Annotated Bibliography I wrote for English taught me the skills I needed for a research paper. I was able to use and apply those skills when it came time to write my research paper for my Psychology class. Recognizing
1.07 Critical Thinking Questions And Answers
3. How did John Lewis feel about going to jail for not paying the fine?
1.07 Critical Thinking Questions
For question 5, I thought cars was going around 28 to 30 miles per hour. I was in the "hit". I guess my perception of the speed was slightly slower when compared to Derrick's response. I assumed this because to the front of taxi had no visible damages. Some word and questions did influence me. I am shocked because the questions, for example "Was the animal that crossed the road moments before the accident a dog or a cat?" or "Was the windshield completely shattered or just cracked near the driver's side mirror?", had me reviewing the video seven to eight times scrutinizing the details. Actually, those questions I answered there was not much time and information present to answer the question. I was honest. It is baffling that there was not cat or dog, or cracked mirror, or red light.
Exercise 9-1 Critical Thinking Questions And Answers
1) How are you adapting to the changed circumstances? 2) What is your supportive force? 3) What are you doing to reinvent and reconstitute your life? 4) What are your children reactions concerning the divorce 5) what is the next step you desire to accomplish regarding the divorce? 6) What lessons have you learnt from this experience? 7) What is the court decision regarding legal custody of the children 8) how do you plan on becoming knowledgeable about providing support for your children? 9) What are your financial plans? 10) What your proposal about property division?
Critical Thinking Case Summary
A: Exposure to actual or threatened death, serious injury, or sexual violence in (one or more) of the following:
According To Diane Ravitch's Essay Critical Thinking? You Need Knowledge
According to Diane Ravitch's argument in her essay "Critical Thinking? You Need Knowledge," originally published in the Boston Globe on September 15, 2009, the new educational tendency of "American K12 education," as known as "21st century skill" is condemned because it targets more on free learning skills than on learning of subjects in order to aim with the emulating of global market. She explains that knowledge-free education cannot work well if students are not interested in leaning of subject. She stays that students are able to have a deep knowledge by learning the concepts in the history, literature and art, instead of the free-learning without general background. She also argues the educational system cannot expect students to have
Golden Nuggets Have A Negative Influence On Critical Thinking
Your example is one my favorites from the seminar. Truly, we do not realize the power of our minds and how our thoughts impact our feelings and reactions. Similar to an old technology phrase, garbage in and garbage out, we can change the very dynamic of our perceptions by placing a positive spin on a negative situation. As mentioned by Dr. Steinberg, we should fill our minds with golden nuggets (G. Steinberg, personal communication, December 12, 2015).
Perfectionist Critical Thinking
Perfectionist: Although it can be a great thing that I pay attention to detail and spend time on everything until I am happy with it, I tend to wear myself a little thin because I have such high expectations of myself.
Proofreadi Proofreading A Critical Thinking Process
Critical thinking is analyzing, synthesizing, evaluating, and thinking logically like thinking something through before you do it. Reading and writing help with critical thinking, because it helps you navigate how to get to the solution of the problem you are having. In writing, you have to go through all these steps to get a good paper like brainstorming, rough draft, and proofreading so while you are doing all these steps your brain is putting everything together so in the end you come out with a great paper. In brainstorming, you are thinking of all these ideas and connecting them so you can come up with your two thesis statements, argument, introduction, hook and a conclusion. A rough drafted is taking your ideas and making them into a body paragraph and writing about your topic.
The Importance Of Critical Thinking Skills In Everyday Life
Some topics that will be discussed in this paper will be how an individual can apply the top three critical thinking skills at work, school, and throughout everyday life. Likewise, the other items that will be clarified is the meaning of each of these critical thinking skills. The top three critical thinking skills are to analyze, synthesize, and to evaluate. These skills are a central facet of everyday life and to know how to properly use them will help in the long run. Each of these skills build off each other and it would be good to know what these skills mean in their entirety. The top three critical thinking skills will be explained and examples will be provided about how one can use these at work, school, and throughout life.
Critical Thinking Case Study
There are many versions of how Critical thinking is defined and haven read them, I wish to define Critical thinking as the act of critically drilling down to the actual supporting evidence to why a thought or belief is held and consummated in action or stance.
More about Becoming A Critical Thinker
Related topics.
Free Newsletter
Online Training
In Person Training - Key West
Calculators
Supplement Reviews
Diet Reviews
How to Think Critically Steps to Become a Critical Thinker
Learn to think critically.
In America, the success of our children's education is measured by how many facts they've memorized.
If you wanted to read the entire Encyclopædia Britannica in 1810, you could do it in about 67 days. That's assuming it took you 2 minutes to read a page, and you read for 8 hours a day. By 2010 that time had more than doubled to 136 days because of all the information added.
Just 12 years later, in January of 2022, it would take you more than 73 YEARS to go through only the English entries of Wikipedia; and that's without ever taking a weekend off!
Memorizing all those facts is simply impossible. It's also pointless since we can answer so many questions in seconds. Why remember trivia when you can ask Alexa, Siri or Google?
The myth is that anyone can "do their own research" to unlock the truth. There's so much information out there; your inexperience will inevitably give you blind spots.
The idea that spending a few minutes on Google can replace decades of professional experience is laughable. We know so little about so many subjects we cannot understand our own ignorance. In other words, we're too stupid to know just how stupid we are.
Don't worry; everyone is in the same situation.
Every day you're bombarded with information about health and fitness products that promise to change your life. Sifting through the avalanche of data can overwhelm you unless you apply critical thinking. You don't have to be an expert in everything, to make more informed decisions. You just have to learn how to judge claims based on facts and logic.
To become a critical thinker, there are some tools you'll need. In mathematics, we learn the basics, then build on that to more advanced concepts. Counting is followed by arithmetic, number theory, geometry, algebra, etc.
David Hundsness proposed a series of EIGHT STEPS for Critical Thinkers. We expand on that and provide a list of those STEPS explained in articles and videos, using the health and fitness industry as examples.
If you want to learn how to become a critical thinker, read one STEP a week. Spend the time looking up anything you don't understand. Become familiar with the concept so you can explain it to someone else if asked. Once comfortable with the subject matter, move on to the next STEP.
Our goal is that once you finish the STEPS, you'll be able to look at claims, ideas or promotions and determine if it's something you should spend your time or money on. You should also be able to rationally explain why an idea, viewpoint or product is, or is not worthwhile.
Here are the STEPS.
Fact versus opinion, correlation versus causation, logical fallacies, confirmation bias, credibility & bias, lying with statistics, experimental method, critical thinking, the dunning-kruger effect, the illusion of explanatory depth, difference between theory and law, the marketplace of ideas.
Want to test your ability? Take the quizzes on the site ThinkKeen.com! These free lessons fill a critical gap in the science curriculum. Too many people are unable to distinguish information from disinformation, anecdotal evidence from empirical evidence, science from pseudoscience, evidence-based medicine from alternative medicine, cures from quackery, and fact from conspiracy theories.
© 2002 - 2023 Eden Entertainment Ltd. Inc. and WeBeFit.com ® | Legal & Privacy Policies | Contact | Home
RMIT Australia
RMIT Europe
RMIT Vietnam
RMIT Global
RMIT Online
Alumni & Giving
New to university?
Time management
Studying efficiently
Starting my first assignment
Researching your assignment
Mind mapping
Note-taking
Reading skills
Argument analysis
Preparing for assessment
Critical thinking and argument analysis
Online learning skills
What is referencing?
Academic integrity
APA referencing
Harvard referencing and academic integrity
Integrating references
Paraphrasing
Referencing in art and design
Using other people's ideas
Understanding your audience
Writing for coursework
Literature review
Academic style
Writing for the workplace
Spelling tips
Writing paragraphs
Writing sentences
Academic word lists
Annotated bibliographies
Artist statement
Case studies
Essays, Reports, Reflective Writing
Law assessments
Oral presentations
Reflective writing
Art and design
Critical thinking
Maths and statistics
Educators' guide
Latest updates
Students Alumni & Giving Staff Library
Learning Lab
Getting started at uni.
Study skills
Referencing.
Writing and assessments
Critical reading
Postgraduate report writing
Subject areas
For educators.
Educators' guide
Becoming a critical thinker
Critical thinking doesn't just happen. It takes time to develop and practice the necessary combination of knowledge, skills and attitude.
As a critical thinker, you will:
ask questions
analyse and evaluate information/theories/practice
be aware of your own biases, beliefs and values
In developing your skills as a critical and independent thinker at university, the following traits are important.
Develop a critical attitude
Develop a critical approach to texts
Developing a critical attitude
It takes a conscious effort to develop a critical attitude. Before you can think critically, you need to be aware of what's stopping you. Attitudes that prevent us from thinking critically include the following:
I want you to tell me what I need to know, not figure it out myself.
I 'know' what is right so I don't have to think about it.
I don't usually try to think about why things happen the way they do.
I'm not an expert but this other person is, so I can't say anything.
I don't like to be criticised.
I don't want to get into an argument.
I don't want to be disrespectful.
Reflecting on your learning is a useful activity that can help you develop a more critical attitude. It allows you to think deeply about your experiences of learning and the attitudes you bring to it. Critical or academic reflection is a common assessment task at university.
Explore these skills in a real world context
Thinking critically when treating patients
What is critical thinking?
Why think critically?
Elements of critical thinking
Exercise - elements of critical thinking
Additional resources
Still can't find what you need?
The RMIT University Library provides study support , one-on-one consultations and peer mentoring to RMIT students.
Facebook (opens in a new window)
Twitter (opens in a new window)
Instagram (opens in a new window)
Linkedin (opens in a new window)
YouTube (opens in a new window)
Weibo (opens in a new window)
Copyright © 2022 RMIT University |
Accessibility |
Learning Lab feedback |
Complaints |
ABN 49 781 030 034 |
CRICOS provider number: 00122A |
RTO Code: 3046 |
Open Universities Australia
Professional Excellence
Critical Thinking
Become a Critical Thinker
About This Course
"Critical thinking is self-guided, self-disciplined thinking which attempts to reason at the highest level of quality in a fair-minded way." Linda Elder. Thinking is fundamental to human existence. However, thinking can be subject to biases, prejudices, influence, agendas, and misinformation. Critical Thinking is like yoga for the mind– it is a disciplined approach towards improving the quality of thinking by applying rigorous standards on how the mind selects, processes, analyses, argues, and finally arrives at well-reasoned conclusions. It is a self-directed and self-disciplining process
Pre-Workshop
Critical thinking quiz
Curated reading material
Skill Drill 1: What Makes Us Poor Thinkers (1 hour) This session is driven through a virtual board game where participants understand the difference between Slow and Fast Thinking. They also identify the biases and fallacies that impact thinking and judgement, some of which are:
Confirmation Bias: The tendency to search for, interpret, favor, and recall information in a way that confirms one's pre-existing beliefs or hypotheses.
Conformity Bias: The tendency to behave like those around us, rather than using our own personal judgment.
Status Quo Bias: The preference for decisions that maintain the current state of affairs (status quo).
Sunk Cost Fallacy : The tendency to continue a behavior or an endeavor as a result of previously invested resources (time, money, or effort).
Recency Effect: The tendency to recall the items or experiences that were presented most recently presented to us.
Availability Bias: The tendency to let an example that comes to mind easily affect decision-making or reasoning
Skill Drill 2: Tools for Problem Solving (2 hours)
Explore – RCA using 5 Whys (30 minutes)
How do we get to the root cause of anything? The "5 Why" approach is an iterative questioning technique that uses a sequence of Why questions to identify the root cause of a phenomenon. This session is led using a case study and a virtual group process executed through Mural.
Explore – RCA using Socratic Questioning (30 minutes)
Socratic questioning is a form of disciplined questioning that can be used to pursue thought in many directions and for many purposes. Some of these purposes include: to explore complex ideas, to get to the truth of things, to open up issues and problems, to uncover assumptions, to analyze concepts, to distinguish what we know from what we do not know, to follow our logical consequences of thought or to control discussions. This session is led using a case study and a virtual group process executed through Mural.
Explore – RCA using Fish Bone Diagrams (30 minutes)
A problem can stem from various causes. How can we precisely track down the reasons for imperfections, variations, defects, or failures? The Fishbone Diagram is an effective tool for teams and individuals to zero-in on the root causes of problems. This session is led using a case study and a virtual group process executed through Mural.
Explore – Decision Matrix (30 minutes)
Once you have identified the root causes, you can start to develop targeted solutions. However, real-world problems can have many possible solutions. How can one choose from several similar options? This is where the decision matrix acts both, as a problem-solving and a decision-making tool.
Post-Workshop
2 x post-workshop online micro-simulation
Learning Objectives
Material includes, requirements.
If you would like to know more about this course, submit the form below and we will get in touch.
[email protected]
Gamified and blended first time manager learning journey.
Transformational Journeys
Beautifully crafted blended and gamified learning journeys
Engage: The Stakeholder Management Program
Rise: First Time Manager Learning Journey
The Feedback Loop: Mastering Performance Discussions
Work Skills
Level-Up The Skills Cafe' Blog
Insert/edit link
Enter the destination URL
Or link to existing content