Law Admission Test (LAT) Personal Statement
Law Admission Test (LAT) Personal Statement is a very important statement in the paper of LAT conducted by the Higher Education Commission (HEC). Law Admission Test (LAT) Personal Statement is an overview of your own ideas. Personal Statement can have many uses, its purpose is always based around selling yourself to the reader. Not only do you have to summarize your life, education, skills, and experience, you also have to make sure it's relevant to what you are applying for. In LAT the personal statement is of 10 Marks and you must write it in simple and easy words.
But before jumping into this you must keep in mind these following things:
Example of Personal Statement
Below I have given 5 simple and easy examples of personal statements that you can write in your LAT paper.
Please enable JavaScript
Personal Statement As a Student
Personal statement as a hard worker.
I used to a hard-working honest individual. I am a good timekeeper, always willing to learn new skills. I am a friendly, most helpful and polite individual. I have a good sense of humor. I am able to work independently in busy environments and also within a team setting. I am outgoing and tactful, and able to listen effectively when solving problems.
Personal Statement As a Punctual and Motivated Person
Personal statement as an enthusiastic and responsible person.
Being an enthusiastic, self-motivated, reliable, responsible and hard-working person. I am a mature team worker and adaptable to all challenging situations. I am able to work well both in a team environment as well as using own initiative. I am able to work well under pressure and adhere to strict deadlines.
Personal Statement As a Dedicated, Organized and Logical Person
Some important points in lat personal statement.
The Following are the other important lines that you can include in your LAT personal statement.
You also like these topics:
Relevant to this Post ▼
Please enable javascript in your browser to visit this site..
Apprenticeships
Applying to Uni
Postgraduate
University Interviews
Money & Finance
Vocational Qualifications
U.S Universities
Health & Relationships
Personal Statements
Accommodation
​​​​​​​Budgeting, Money & Finance
​​​​​​​Health & Relationships
​​​​​​​Jobs & Careers
​​​​​​​Socialising
Studying Abroad
​​​​​​​Studying & Revision
​​​​​​​Technology
​​​​​​​University & College Admissions
Guide to GCSE Results Day
Finding a job after school or college
Retaking GCSEs
In this section
Choosing GCSE Subjects
Post-GCSE Options
GCSE Work Experience
GCSE Revision Tips
Why take an Apprenticeship?
Applying for an Apprenticeship
Apprenticeships Interviews
Apprenticeship Wage
Engineering Apprenticeships
What is an Apprenticeship?
Choosing an Apprenticeship
Real Life Apprentices
Degree Apprenticeships
Higher Apprenticeships
A Level Results Day 2023
AS Levels 2023
Clearing Guide 2023
Applying to University
SQA Results Day Guide 2023
BTEC Results Day Guide
Vocational Qualifications Guide
Sixth Form or College
International Baccalaureate
Post 18 options
Finding a Job
Should I take a Gap Year?
Travel Planning
Volunteering
Gap Year Guide
Gap Year Blogs
Applying to Oxbridge
Applying to US Universities
Choosing a Degree
Choosing a University or College
Personal Statement Editing and Review Service
Guide to Freshers' Week
Student Guides
Student Cooking
Student Blogs
Top Rated Personal Statements
Personal Statements By Subject
Writing Your Personal Statement
Postgraduate Personal Statements
International Student Personal Statements
Gap Year Personal Statements
Personal Statement Length Checker
Personal Statements By University
Personal Statement Frequently Asked Questions
Personal Statement Template
Job Interviews
Types of Postgraduate Course
Writing a Postgraduate Personal Statement
Postgraduate Funding
Postgraduate Study
Internships
Choosing A College
Ivy League Universities
Common App Essay Examples
Universal College Application Guide
How To Write A College Admissions Essay
College Rankings
Admissions Tests
Fees & Funding
Scholarships
Budgeting For College
Online Degree
Platinum Express Editing and Review Service
Gold Editing and Review Service
Silver Express Editing and Review Service
UCAS Personal Statement Editing and Review Service
Oxbridge Personal Statement Editing and Review Service
Postgraduate Personal Statement Editing and Review Service
You are here
Mature Student Personal Statements
Personal Statement Editing Service
Personal Statement Writing Guide
Submit Your Personal Statement
Law Personal Statement Example 61
I believe law is relevant to everyday life as we live within a legal framework which controls every aspect and important decisions of our life.
Due to my curiosity regarding the framework and how it controls and plays an essential role in the changing nature of society and its people, inspired me to pursue this subject at higher education. A course visit to The Royal Courts of Justice motivated me to delve more on different types of law that are practised and I found family law interesting.
Presently I am studying Advanced Diploma in Society, Health and Development (SHAD) which explores all aspects of the social services, health, children and young adults' care and community justice sectors.
Studying the SHAD diploma has widened my knowledge on the importance of legislations in the workplace, partnership working and safeguarding and protecting individuals and society, as well developing my personal learning and thinking skills. My essay writing skills, analysing texts and selecting appropriate method for research are developed thoroughly by conducting the extended project on child abuse.
I have proved myself to be a dedicated student as I was a student prefect in secondary school and always volunteered at the school events. Even in college I volunteered to be a student ambassador to help out for open days and other events. Taking part in college activities helped me to achieve the Jack Petchey Award for my outstanding achievement.
Outside my academic studies, I like to surf the internet in my spare time for interesting facts to broaden my knowledge in every aspect of life. Recently I have become very passionate about finding out as much possible on The New World Order and Freemasons which was developed after reading Dan Brown's Angels and Demons and The Lost symbol.
Ever since I left school I dedicated most of my spare time gaining experiences in various work fields. As I had opportunity to gain experience in business field as I took part in employability day and from there I was chosen out of hundred students to participate in one week's business challenge week which was sponsored by Windsor fellowship.
Not only was I part of this, but I was also part of a young enterprise team which consisted of being a finance manager of our company. We had a little retailing company of jewellery and we did so well that we were chosen to enter for the competition. I also volunteered as a library assistant in 2008 summer holidays.
College has been an important and exciting part of my life. I have made the most of all the opportunities that have been presented to me. However, I am ready to move on to the next stage of my education and look forward to university with enthusiasm and high levels of commitment. I understand LLB Law will be an extremely competitive and demanding course nevertheless I am ready to take upon all the challenges that this course has to offer.
Profile info
This personal statement was written by sidzzzy for application in 2010.
This personal statement is unrated
Related Personal Statements
"i like to surf the internet.
Mon, 08/11/2010 - 12:48
"I like to surf the internet in my spare time for interesting facts to broaden my knowledge in every aspect of life. Recently I have become very passionate about finding out as much possible on The New World Order and Freemasons"
That's what you use the internet for? really?
I don't think an addmisions tutor will acre to much about this unless you can link it to law or show that it is a genuine intertest you have invested time into (maybe just mention you read and enjoyed the book somewhere else in there)
Add new comment
AI Content Shield
AI KW Research
AI Assistant
SEO Optimizer
AI KW Clustering
Customer reviews
The NLO Revolution
Affiliate partners
Press Center
Help Center
1-1 INK Demo
Content Resources
Join Discord
Facebook Group
Unique LAT Test Personal Statements to Try
Table of contents.
Crafting a compelling personal statement for the Law Admission Test (LAT) can be challenging. It requires a skillful combination of language proficiency, creativity, and subject-matter expertise.
Crafting an exceptional one requires unique approaches that go beyond most students' conventional, mundane techniques. Fortunately, this article provides insight into crafting a good personal statement for LAT test in English .
What Is LAT?
The Law Admission Test (LAT) is a comprehensive assessment designed to evaluate the ability of aspiring law students to succeed in their legal studies. The exam evaluates knowledge and critical thinking skills related to reading comprehension, analytical writing, and logical reasoning. It typically consists of multiple-choice questions covering these areas and an essay component. 
A good LAT score can be invaluable for any law student seeking admission into prestigious universities or top law schools. Getting a high score on this test requires dedication, practice, and innovative approaches that go beyond traditional methods used by most test takers. Crafting powerful personal statements with unique colloquial language, factual examples, and emotive expressions can help you stand out among your peers. 
Using uncommon words strategically adds complexity and depth to your statement while demonstrating your proficiency in the English language. With diligent preparation and creativity, you can craft compelling narratives that capture attention and make lasting impressions.
Tips for Crafting a Good Personal Statement for LAT Test
Below are a few tips to help you write a good personal statement for LAT test.
The first thing you should do is brainstorm. Find a suitable and unique angle to tell your story. Students most often use experiences that demonstrate certain character traits. Think about stories or anecdotes from your past that demonstrate the skills required for success in the course of study. Select two or three ideas, then start writing. Keep it concise, and try to avoid rambling on too much. This isn't a research paper, after all!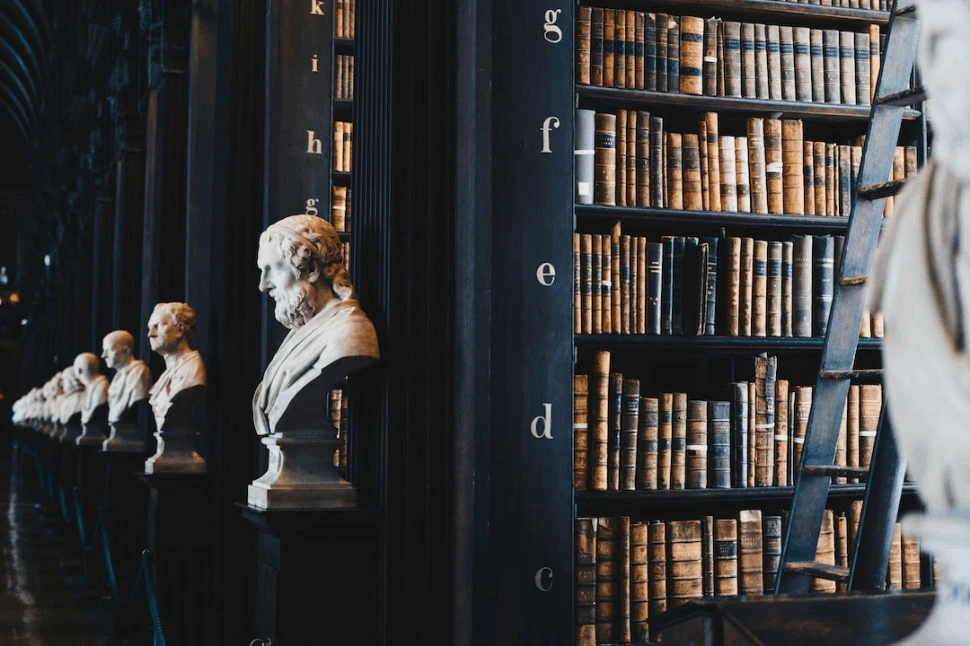 Use Simple Sentences
While you may be tempted to go all out in your personal statement, you should avoid long sentences. Long sentences are harder to read and can put the reader in a daze. Keep your sentences short, especially because the reviewers have a lot of other statements to review.
Include Your Background Details
You shouldn't forget to include your background details in the personal statement. Information like your career goals and aspirations should be in your personal statement.
Examples of Personal Statements for LAT Test
Take a look at these examples to inspire you when crafting your statement.
Personal Statement for LAT Test in English 1
I am an aspiring lawyer, passionate about leveraging my experience and expertise to serve justice. Over the years, I have developed a critical eye for detail and sharp analytical skills. This enables me to identify nuances in complex issues. My approach to problem-solving is unconventional yet effective — drawing on both my personal insights and facts and examples when necessary. I articulate my thoughts with clarity while keeping my emotions in check.
Personal Statement for LAT Test in English 2
I am an ambitious and inquisitive individual with an eye for solving difficult problems. My personal experiences have equipped me with the necessary acumen to bring creative yet realistic solutions to difficult challenges. Having achieved exemplary academic results in fields ranging from mathematics to law, I understand the importance of diligent research and resourceful critical thinking.
I believe that my skills as a leader are strengthened by a willingness to embrace diversity. My diverse cultural background has allowed me to appreciate different perspectives and develop collaborative relationships with others. This combination of traits is ideal for mastering the complexities of legal theory and practice. Ultimately, it will be invaluable on my journey to becoming a successful lawyer.
With the tips and samples above, you are ready to write your  personal statement for LAT test in English . Don't forget to proofread the statement before submission. This can help you make sure you have captured all of the important points that deserve to be in the document.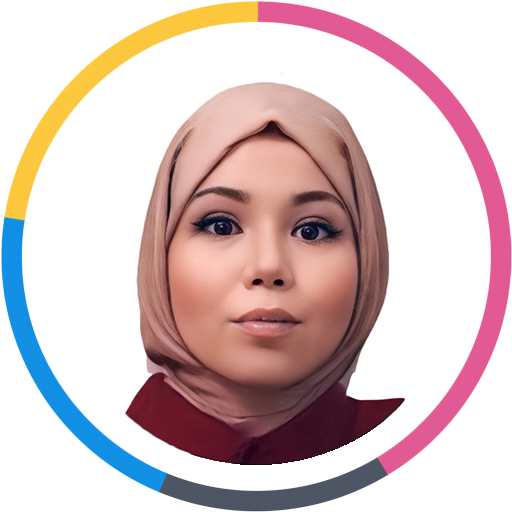 Abir Ghenaiet
Abir is a data analyst and researcher. Among her interests are artificial intelligence, machine learning, and natural language processing. As a humanitarian and educator, she actively supports women in tech and promotes diversity.
Explore All Write Personal Statement Articles
How to draft meaningful length of law school personal statement.
Are you confused on how to write a law school personal statement? One of the essential elements of your application…
Effective History and International Relations Personal Statement to Try
Are you considering studying history and international relations? Or you may be curious about what a degree in this field…
Guide to Quality Global Management Personal Statement
Are you applying for a global management program and want to stand out from the crowd? A well-written personal statement…
How to Draft Better Examples of Personal Statements for Residency
Achieving a residency can be a massive accomplishment for any aspiring medical professional. To secure your spot in one of…
Tips for Drafting a Free Example of Personal History Statement
A personal history statement can be crucial to many applications, from university admissions to job search processes. This blog will…
Writing Compelling Dietetic Internship Personal Statement
Applying for a dietetic internship is a rigorous process and requires submitting a personal statement, which is an essential part…